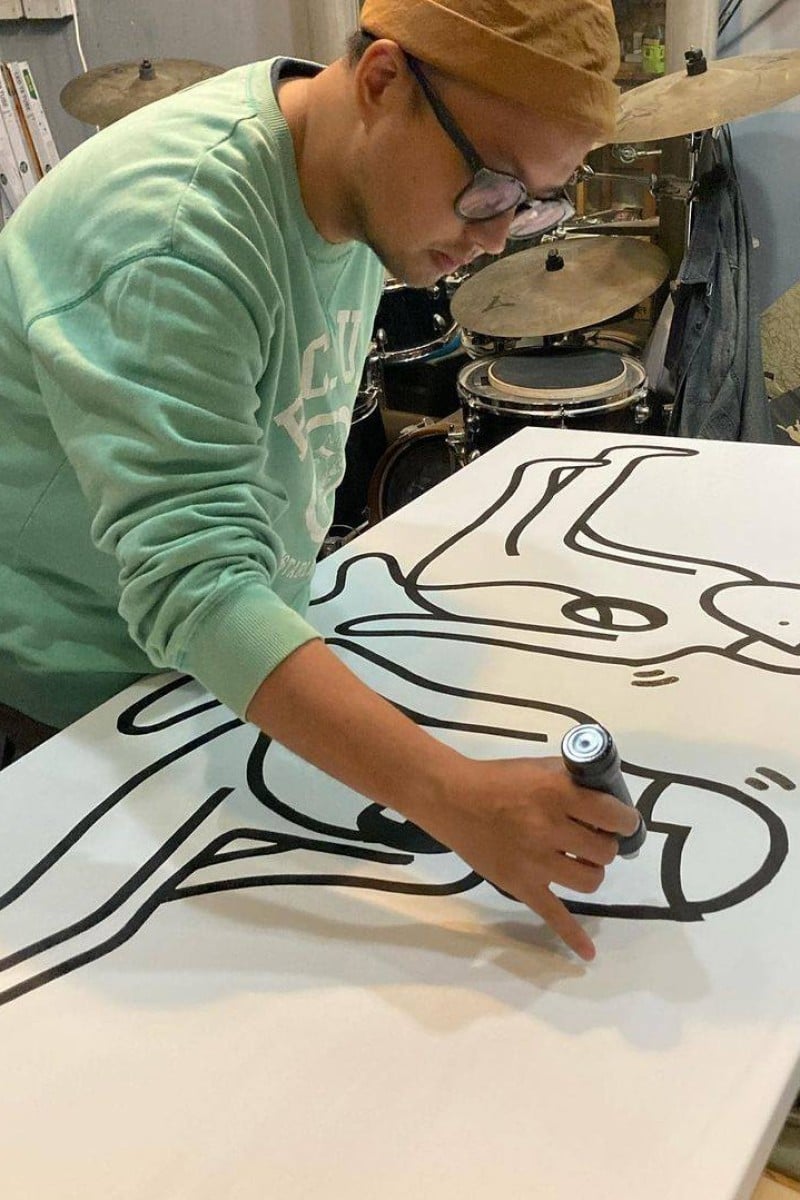 No money? No problem: the Hong Kong artist bartering for what he needs while starting conversations about emotions
Ricky Luk Ka-fung, better known as Humchuk, is an illustrator who draws to help others express their feelings, though he usually does not accept cash or card for his work

Every week, Talking Points gives you a worksheet to practise your reading comprehension with questions and exercises about the story we've written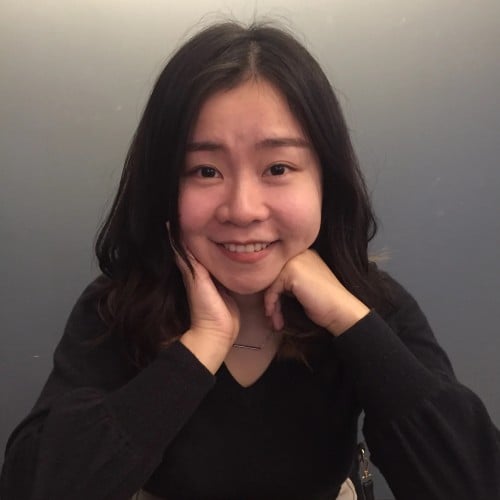 Kelly is a journalist from Hong Kong. She joined the Post in 2018, where she writes about Hong Kong's arts and culture, social welfare and the environment. She has a master's degree in Journalism from the University of Hong Kong.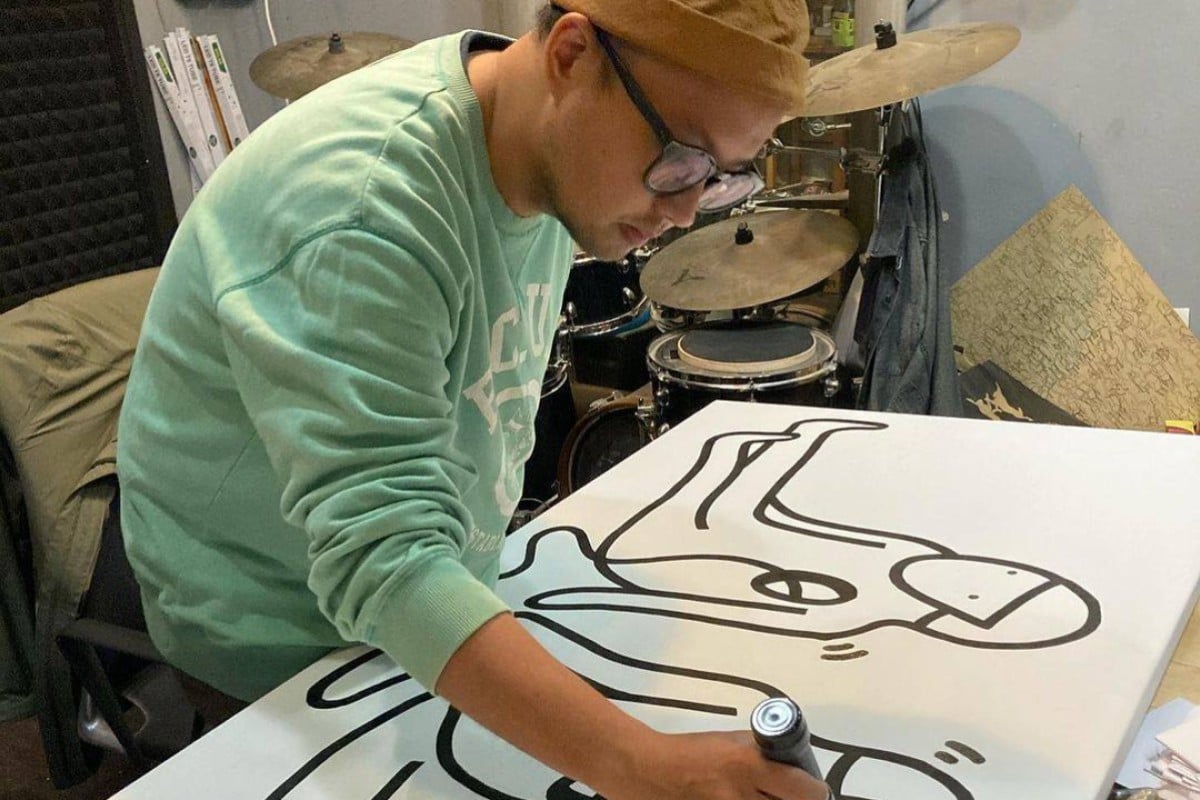 Ricky Luk, who goes by Humchuk, is famous for creating simple yet thought-provoking illustrations that help people explore their emotions. Photo: Humchuk
Artist Ricky Luk Ka-fung does not take credit card payments for his drawings, nor does he accept cash.
In fact, the Hong Kong illustrator, who goes by Humchuk 含蓄, does not usually sell his art for money. Customers hoping to buy Luk's work should be prepared: what he will ask for may be trickier than cash or card.
For about five years, Luk, 34, has traded his work for all sorts of items, such as his studio's rent, dining coupons, free haircuts, hiking shoes and even a trip to Okinawa.
Why this Hong Kong bookshop sells nothing – it's just a place to rest and read
Once, he asked a team at a marketing company to set up a meal in exchange for a menu he illustrated for them.
"Money would have been a convenient solution," said the artist who has about 28,000 followers on Instagram and Facebook. "But when it is no longer about money, we start to ask questions about the nature and value of the subject."
He chose to pursue this way of life in his early years as an artist when he was still struggling to sell his work.
"I started wondering whether there was a different way to survive in Hong Kong – doing what I wanted without sacrificing my quality of life," said Luk, adding that bartering had supplied most of his needs in recent years.
In Cantonese, hum-chuk means "subtle" and represents the illustrator's style – simple, yet thought-provoking.
"I didn't want my work to be ... consumed within a second," he said, comparing his work to a silent skit that required viewers to interpret its message.
Even when Luk was young, he doodled to sift through his thoughts. But feeling pressure to have a stable career, he studied architecture, receiving a master's degree in the subject from the University of Hong Kong in 2012.
Luk was halfway through becoming a licensed architect in 2014 when the Occupy Central protests inspired him to quit and pursue his passion for art instead.
Hong Kong artist on putting a lighter touch to city's heavy news
"When something big happens in society, it is a time when I ... think about what to do with my life," he said.
So he began dedicating his time to his illustrations while promoting his art on social media. Luk's family was worried by his decision to pursue art as a full-time career. But only half a year after becoming an artist, a publication invited him to illustrate a book.
"I realised there was someone who supported my work," said the architect-turned-artist. "Although I was making much less money, my life had become more fulfilling."
Founders of Plastic Wood Studio on making art with a repurpose
Luk attributed his understanding of others' emotions to the start of his career when he would draw portraits for people at weekend markets in exchange for their stories.
"I became more sensitive to people's emotions," he said. "Everything I drew became simpler over time. I knew what it needed to convey, and others easily connected with it."
In June 2019, the illustrator gained popularity for a series of illustrations about being aware of one's emotions.
"After the social unrest in 2019, I noticed many people had experienced trauma," he said, adding that he created art to help those who were having difficulty discussing what had happened or had anxiety because of it.
In recent years, the illustrator has organised workshops that use art to help young people explore their emotions.
"In schools, my projects teach students how to treasure themselves and listen to their inner voice," he said, explaining that he would start discussions by asking students to draw characters that represented them.
But his job has its downsides. In 2020, Luk was feeling the weight of his work as it took a toll on his mental health.
"I wasn't able to cope with all the stories I had heard because I wasn't professionally trained for this," he shared.
Why art therapy could help with your mental health
So he took the last plane to Japan before the country closed its borders, and walked about 500km from Tokyo to Osaka. During his break, he kept thinking about his city.
Last year, Luk held a solo exhibition named Kwai Yan, meaning "weirdos" in Cantonese. He drew 1.8-metre-wide portraits for 10 random individuals he had met.
"Many seemed to find the exhibition comforting. You are not the only one who is different," Luk said. "The past few years have made us feel alone ... but when I look at these stories, I find everyone is going through the same thing."
Ricky Luk says his solo exhibition, Kwai Yan, is a reminder that everyone is different and no one is alone. Photo: Humchuk
Click here to download a printable worksheet with questions and exercises about this story. Answers are on the second page of the document.
Sign up for the YP Teachers Newsletter
Get updates for teachers sent directly to your inbox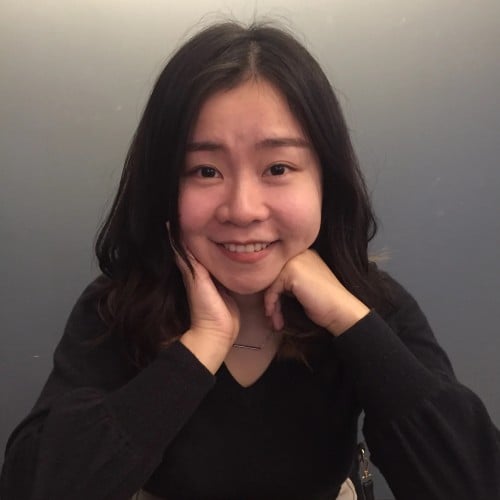 Kelly is a journalist from Hong Kong. She joined the Post in 2018, where she writes about Hong Kong's arts and culture, social welfare and the environment. She has a master's degree in Journalism from the University of Hong Kong.
Sign up for YP Weekly
Get updates sent directly to your inbox