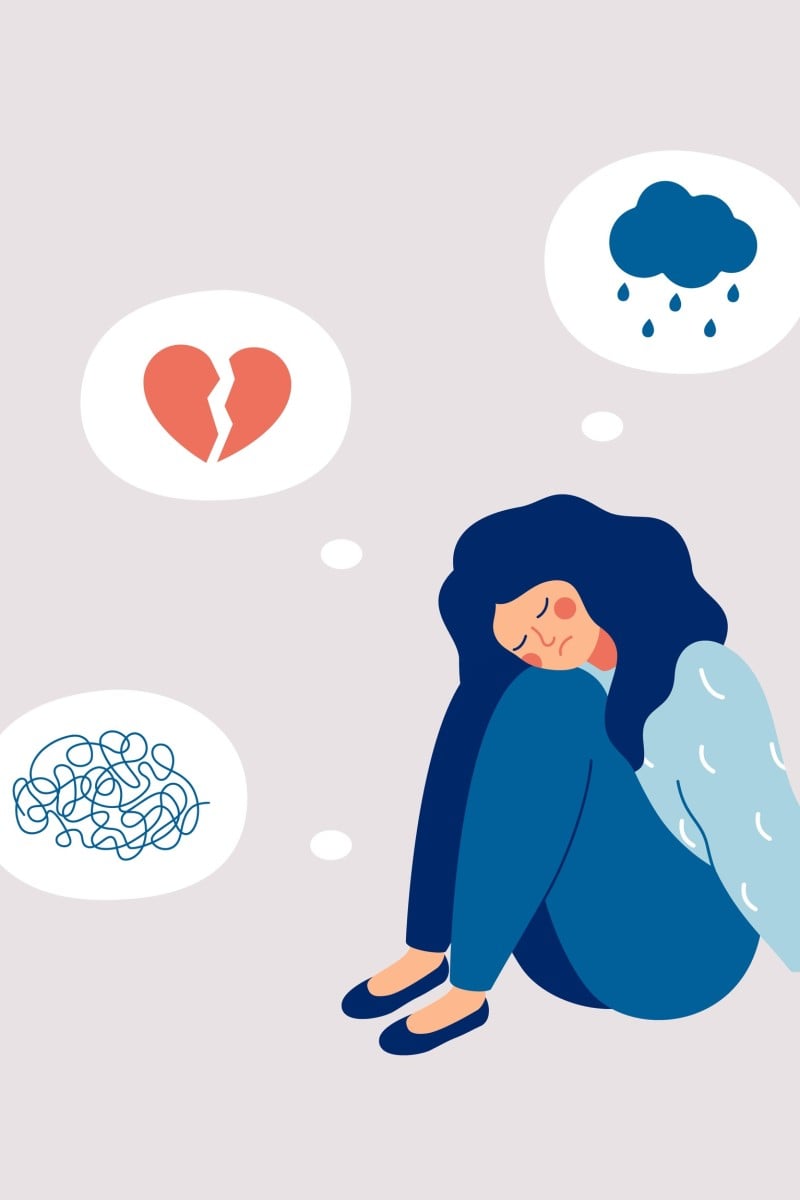 Why emotions should be a school subject: Hong Kong psychologist uses Instagram to teach about dealing with tough feelings
The writer behind popular social media page, "Why Emotion Is Not a Subject", discusses the importance of starting mental health education at a young age

Every week, Talking Points gives you a worksheet to practise your reading comprehension with questions and exercises about the story we've written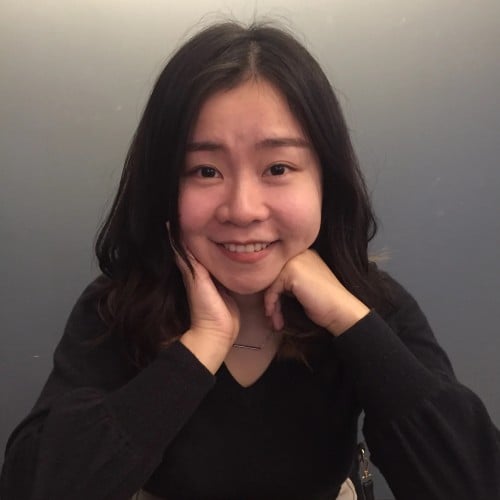 Kelly is a journalist from Hong Kong. She joined the Post in 2018, where she writes about Hong Kong's arts and culture, social welfare and the environment. She has a master's degree in Journalism from the University of Hong Kong.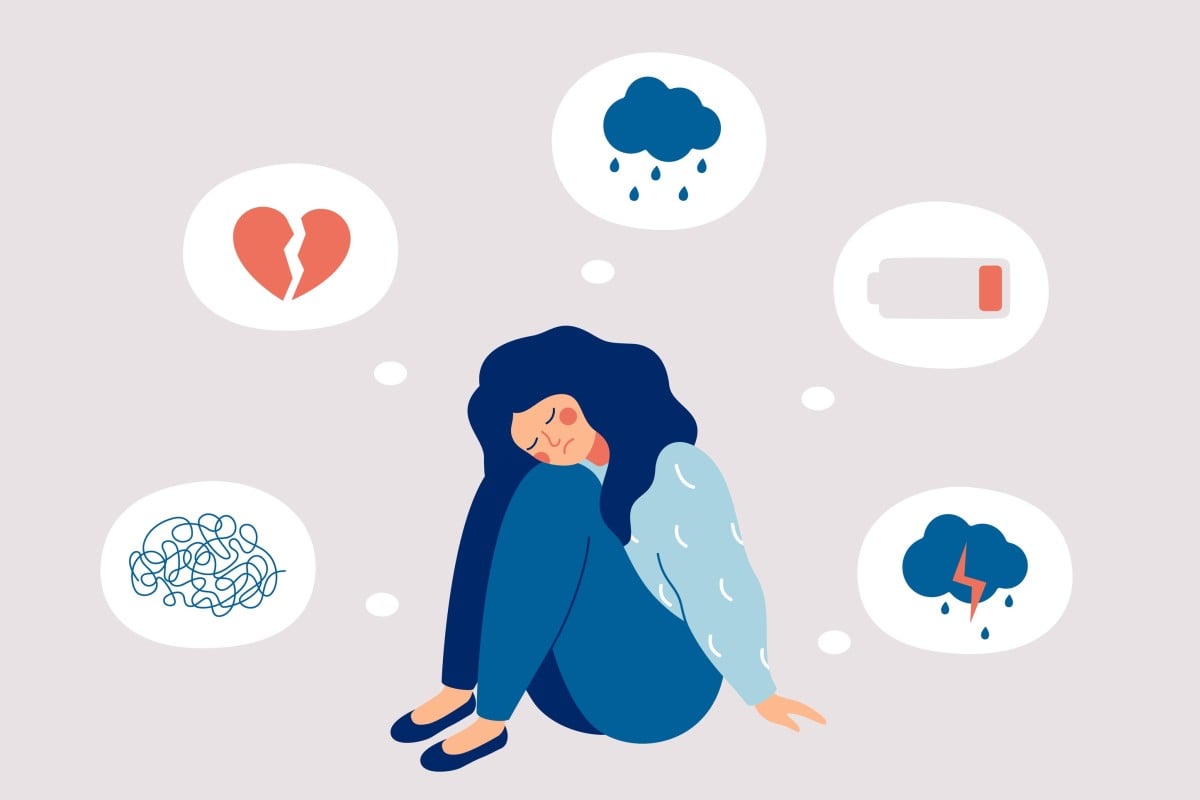 Many young people in Hong Kong have experienced symptoms of depression. Graphic: Shutterstock
In most Hong Kong schools, students learn about their physical bodies and how they work, but not so much about their minds. Have you ever wondered why there isn't a school subject for emotional well-being?
This question prompted clinical psychologist Ai-pak* (崖柏), whose pen name translates to "cypress on the cliff", to use social media to teach people how to cope with their feelings. His page is titled "Why Emotion Is Not a Subject".
It was while the psychologist was treating adults with mental health issues at a Hong Kong hospital that he felt the pressing need to do more.
"I noticed that I kept repeating things [to my patients] every day," he said. "So I thought, if I had said these things to them earlier, maybe they wouldn't have to see a psychologist now."
Hong Kong students showing signs of depression due to stress over new school year
More than half of Hong Kong's secondary school students have experienced symptoms of depression, according to a survey by the Federation of Youth Groups released in November last year. One in four pupils surveyed also showed clinically high levels of anxiety.
But more than 60 per cent of the city's youth do not seek help when experiencing mental health issues, based on a poll by KELY Support Group released in January.
This was due to a lack of awareness about counselling services and the stigmatisation of mental health issues.
Traditional education focuses mainly on language and mathematics. But Ai-pak, who also worked as a schoolteacher for two years, said it was especially critical for pupils to be exposed to lessons about emotional health in school.
Last year, Ai-pak* published a book about emotional health that was a compilation of posts from his popular Instagram page. Photo: Why Emotion Is Not a Subject
According to the psychologist, many students have experienced difficulty adjusting to the ever-changing environment under the pandemic. Their ability to socialise with others has also been adversely affected.
A school subject on emotional health could be essential, and it was long-overdue, he said.
"Learning to cope with our emotions is never a one-off lesson," he emphasised, "but one that we must be repeatedly exposed to."
"We should start learning about it when we are young. It should not come from a light bulb moment when we read a book at the age of 30."
Hong Kong artist Humchuk draws to help others express their feelings
On Facebook and Instagram, he avoids using complex psychology jargon. Instead, the writer simplifies these concepts with examples that are easily digestible and packed with pop culture references. Each informative and humorous post is also tailored to Hongkongers.
"Our society needs this kind of professional information but ... with a more down-to-earth approach," Ai-pak said.
"Hongkongers are not comfortable with expressing their feelings," he explained. "People tend to hide their emotions and are embarrassed if you talk about it."
Psychologist explains how social anxiety affects teens, when to get help
Currently, "Why Emotion Is Not a Subject" has more than 30,000 followers on Instagram and more than 11,000 on Facebook. Last year, Ai-pak published a book of his writings with the same title as his social media pages.
His most popular post on Instagram discusses how self-love does not come naturally but requires practice and learning.
"Behind anxiety and depression, the root of the problem is that people feel they are not worthy of love ... You need to practise comforting and loving yourself," the post reads. "When you are hurt, put yourself in the shoes of someone kind, and imagine what that person would say to you. That voice is a way for us to understand ourselves."
People often leave comments on his posts saying that the page has taught them to be more aware of their emotional needs and to embrace their weaknesses.
Ai-pak explained when he first realised why mental health education was important. When he was in Form One, his father, the breadwinner of the family, passed away. As a result, they went through a drastic change.
"My mother was a housewife, so it was difficult for her to adjust since she hadn't worked for a long time," he recalled.
"I was only 12 or 13 ... I remember thinking it would be great if someone could help me handle [the situation]," he said, adding that this was what inspired him to become a psychologist.
How a study room gives Hong Kong's troubled youth a place of refuge
"If students have teachers that they feel comfortable with and who care about them, then they might reach out and open up," he said. "Personal development depends a lot on teachers ... [but] there is no subject that prepares you with what to do if you feel upset."
If he were to teach a class on emotion, Ai-pak said he would first explain how emotions work and then how to deal with them.
"A lot of people cannot even express what they are feeling. For example, they don't know when they are nervous or upset," he said. "Learning how the system works is crucial."
Why a social worker writes role-playing games on bullying, mental health
Besides preparing for his second book launch, the psychologist is also working on a platform for the public to express themselves and support one another.
"There are a lot of negative feelings revolving around our society, and these emotions can often leave us feeling alone," Ai-pak pointed out.
"I want to foster a culture where everyone can express their feelings and share about themselves," he said. "That is what our society needs."
*Full name has been withheld at interviewee's request.
Click here to download a printable worksheet with questions and exercises about this story. Answers are on the second page of the document.
Sign up for the YP Teachers Newsletter
Get updates for teachers sent directly to your inbox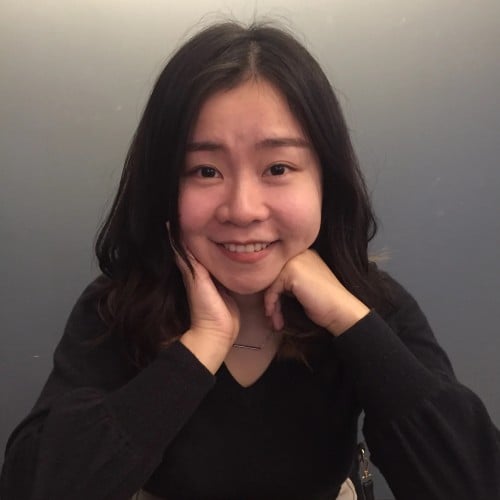 Kelly is a journalist from Hong Kong. She joined the Post in 2018, where she writes about Hong Kong's arts and culture, social welfare and the environment. She has a master's degree in Journalism from the University of Hong Kong.
Sign up for YP Weekly
Get updates sent directly to your inbox