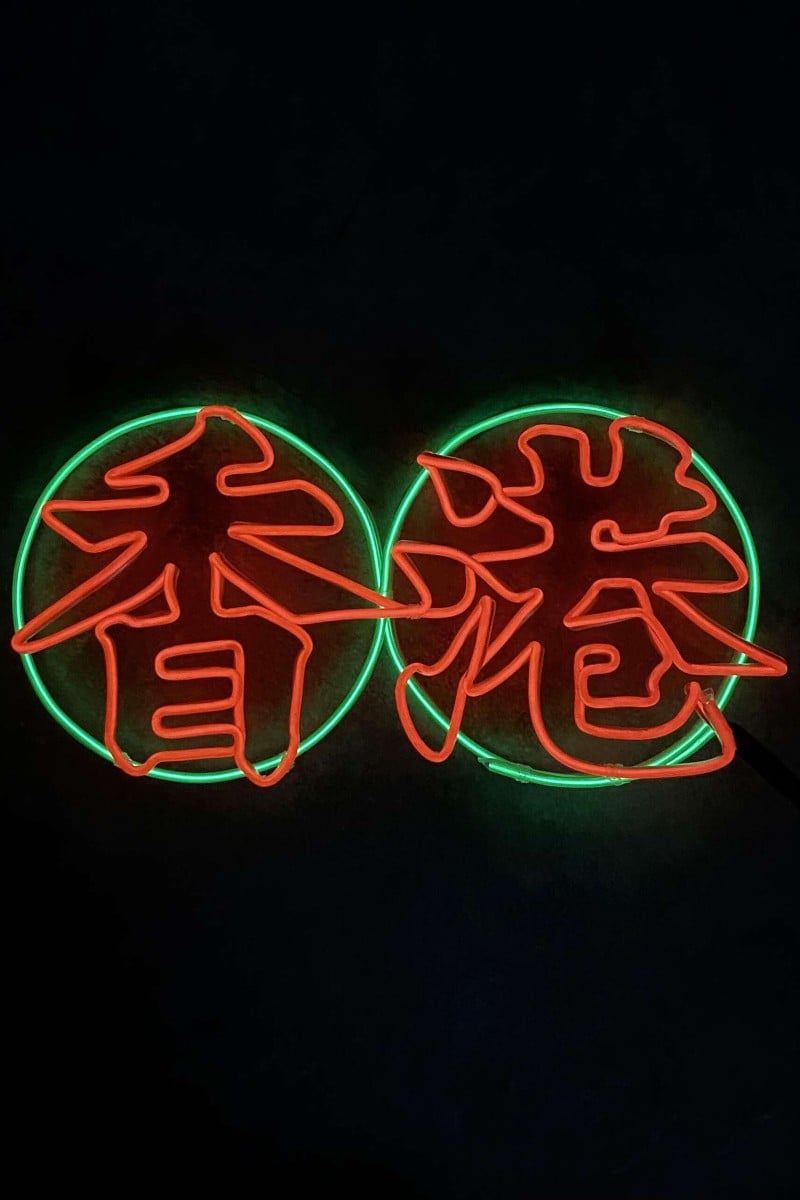 Polly Chan's online store, Neonlite, makes safer, custom versions of the city's classic signage, and she explains how customers' orders reflect recent trends, from social unrest to Canto-pop idols

Every week, Talking Points gives you a worksheet to practise your reading comprehension with questions and exercises about the story we've written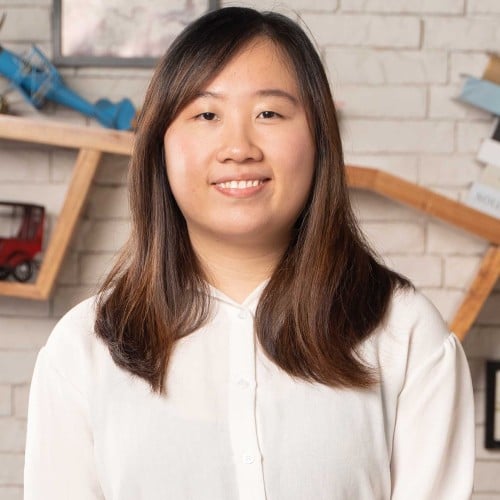 Sue joined the Post in 2021. She graduated from the University of Hong Kong with a double major in journalism and counselling.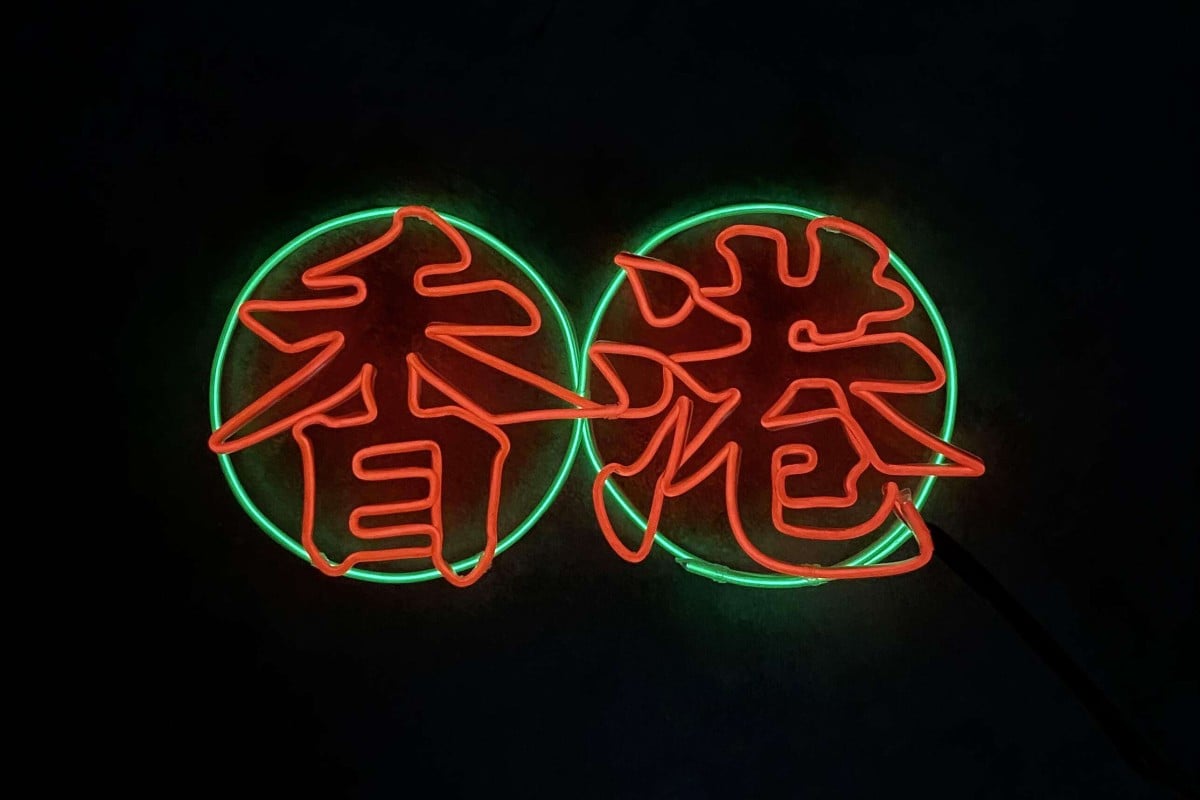 Neonlite uses an electroluminsecent wire instead of the traditional neon light craftsmanship that is much more difficult and expensive. Photo: Polly Chan
In 1960s Hong Kong, businesses hung dazzling signs above the streets or attached to walls in hopes of luring customers into their shops. Red, green, yellow and blue neon-lit billboards illuminated the night, an emblematic part of the city's visual style.
As Hong Kong developed, its colourful streetscapes gradually faded from view. In the 1990s, most classic neon lights were replaced by cheaper, safer and more energy-efficient LED signs. But some young Hongkongers are finding new ways to keep the culture of neon lights alive.
Among them is Polly Chan, a visual art graduate from Baptist University who in 2017 founded an online shop Neonlite to sell portable versions of the classic signs.
Hong Kong's young 'neon nomads' keep dying trade flickering
Chan has always been interested in Hong Kong nostalgia – even her graduation project featured the metal folding gates outside most homes in the city.
"These things are appealing to me because they are aesthetic and married with practicality," said the artist.
After graduating in 2015, Chan was freelancing for about two years before she decided to start a brand inspired by her love for old Hong Kong.
Because she was born in the 1990s after the city's era of neon lights, Chan's impression of the signs came from old pictures she found on the internet.
In the 1990s, most of Hong Kong's classic neon-lit signs were replaced by LED signage. Photo: SCMP
"It's interesting to see how the gleaming neon-lit billboards populated the streets and were used as a way to advertise and represent a shop," the artist noted. "The scenes were lively and colourful."
Chan wanted her products to evoke the city's brightly-lit past, but classic neon light craftsmanship is not easy. It requires filling a glass tube with various gases, heating it with a hot flame and bending it into the desired shape.
Instead of making traditional neon signs, Chan decided to simplify the process by replacing the glass tube with an electroluminescent wire – similar to a long, flexible glow stick but powered by batteries. She spent a month studying the material and making sure its design would match that of classic neon lights.
Posting about Hongkongers' home-cooked food to record city's memories
When the artist shared her work on Instagram, people were puzzled at first.
"It took time to explain the material and how ... it works," recalled Chan, stressing that her shop was not aiming to conserve traditional neon sign craftsmanship.
"We are not using the conventional method. What we want to do is retain the feeling of neon lights in a new way," she explained. "We hope this can cheer people up and ... be a record of our life."
For about HK$250 or more depending on the design, customers can request tailor-made gifts for family, friends and even idols. Just as the old neon signs marked a golden era of Hong Kong, Chan's signs record the city's trends.
In Neonlite's first two years, Chan said, most of its products were related to popular slang, such as 廢青 (fai-cing), someone with no goals in life, and 港女 (gong-nui), a self-centred and materialistic woman.
After the social unrest of 2019, customers began requesting signs with a Hong Kong touch.
"Nowadays, people think about how to add local characteristics or 'Hong Kong feelings' to the neon lights," she explained.
As thousands have migrated from the city in the past year, Chan shared how people would give her shop's decorations to loved ones who were leaving, since they were portable representations of Hong Kong's heritage.
For Hongkongers abroad, clothing brand's Cantonese slang is taste of home
Another trend she has observed in her customers' orders is the rise of Canto-pop stars and their fandoms.
Chan noted, "After 2020, it's mostly been about Hong Kong idols ... specifically the boy band Mirror."
She said fans would order signs with their idol's name or song lyrics. Not only are these signs for decoration, but many fans will also use them at concerts to show their support, and some will even gift them to singers.
One time, a fan of Mirror member Anson Lo asked for a custom sign with the star's Chinese name, 盧瀚霆.
"This is one of the most impressive works I have ever made as you know how complicated his name is," the artist laughed.
The name sign took Chan the whole afternoon to finish, but her efforts paid off when the customer gave it to Anson Lo as a gift.
Amid the pandemic and the current fifth wave of infections, there have been more orders for words to cheer on frontline medical workers.
Hong Kong artist on putting a lighter touch to city's heavy news
Though Covid-19 has cancelled Chan's workshops at companies and schools, she is getting by on about 50 to 60 orders each month.
"After all, every month, there are still people celebrating birthdays, special days or making marriage proposals. Even though this is just a tiny thing made for fun, I do believe it carries some meaning to Hong Kong people," she said.
"Hongkongers often care about things only when they are close to disappearing ... I wish more people would pay attention to local crafts."
Click here to download a printable worksheet with questions and exercises about this story. Answers are on the second page of the document.
Sign up for the YP Teachers Newsletter
Get updates for teachers sent directly to your inbox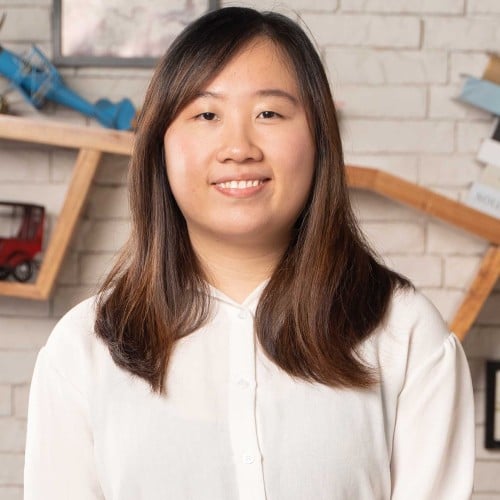 Sue joined the Post in 2021. She graduated from the University of Hong Kong with a double major in journalism and counselling.
Sign up for YP Weekly
Get updates sent directly to your inbox