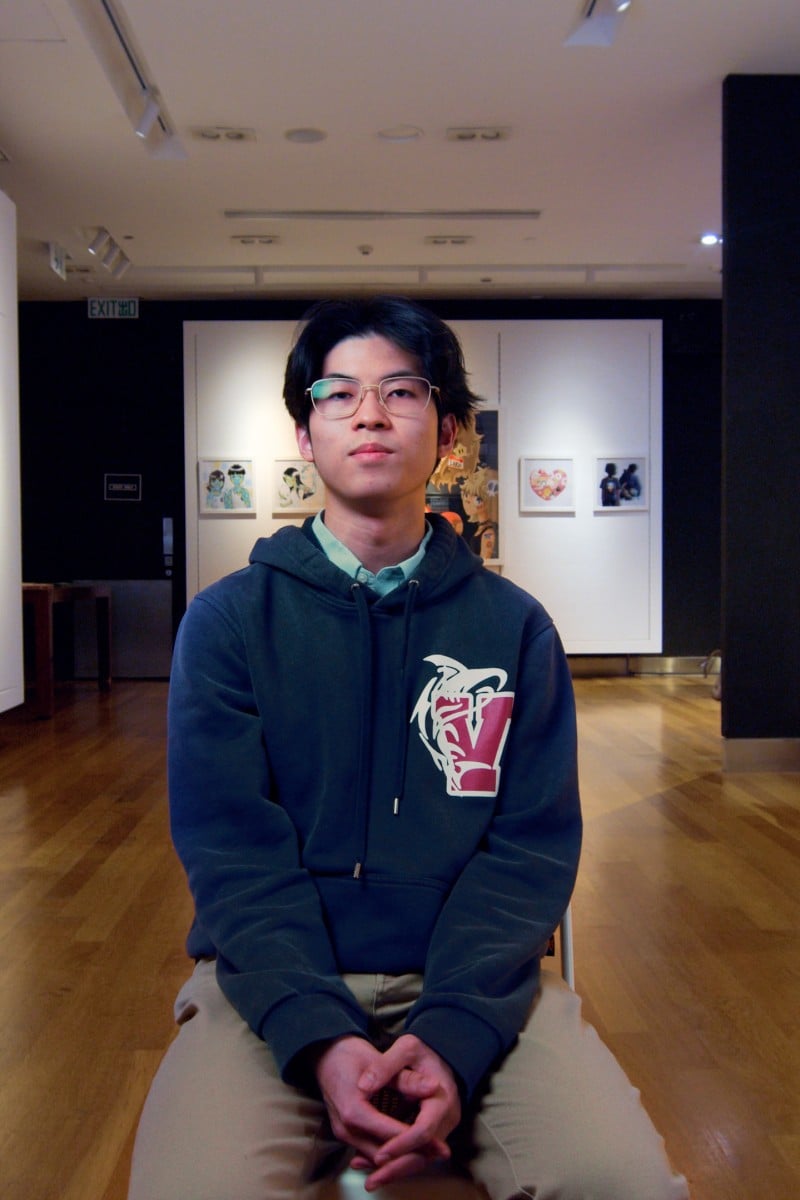 Hong Kong teen Offgod on how Instagram posts helped him work with music artists like The Kid LAROI and Juice WRLD
Offgod, whose real name is Andrew Mok, is a 17-year-old illustrator who has even earned the praise of renowned Japanese artist Takashi Murakami

The young artist shares about his experience working with some of his favourite musicians, telling his parents about his passion, and taking a leap into the unknown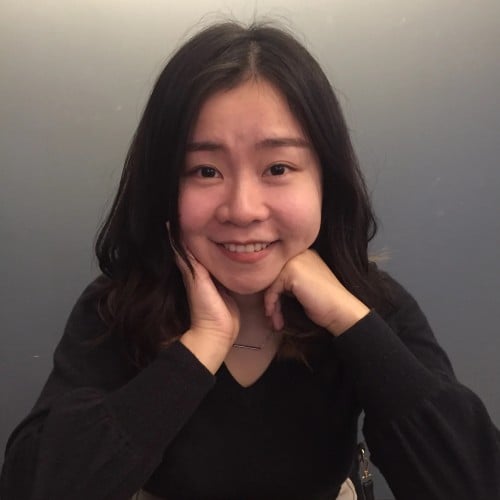 Kelly is a journalist from Hong Kong. She joined the Post in 2018, where she writes about Hong Kong's arts and culture, social welfare and the environment. She has a master's degree in Journalism from the University of Hong Kong.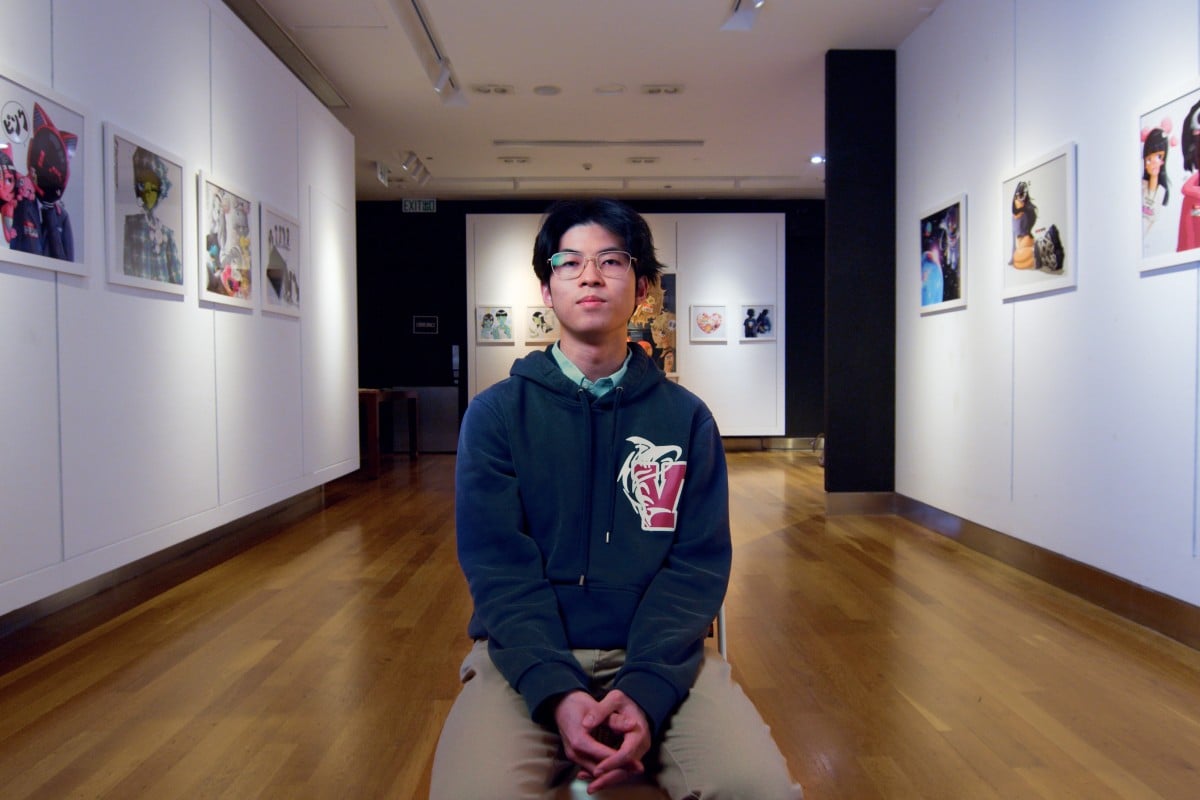 Andrew Mok, 17, who goes by his artist name, Offgod, held his first solo exhibition earlier this month in Hysan Place in Causeway Bay. Photo: Handout
During English class, Andrew Mok, aged 13 at the time, buried his nose in a notebook, doodling. His teacher noticed and came up to him.
The student thought his drawings would be confiscated, but his teacher flipped through the pages and admired his talent.
"She ... gave me the book back and encouraged me to [continue] instead of hiding it," recalled the 17-year-old, who is currently studying at Victoria Shanghai Academy.
Over the next few years, the Hong Kong teen followed his teacher's advice and established himself as an internationally-recognised digital artist. Some 65 of his artworks have been on display at Hysan Place in Causeway Bay from February to April 17, marking the young artist's first solo exhibition.
How this 13-year-old artist translates her emotions onto the canvas
Andrew – who goes by his artist name, Offgod – is known for illustrating the album cover art for world-famous music artists, such as Justin Bieber, Trippie Redd, Miley Cyrus and Iann Dior.
It all started with an Instagram account he created in late 2017. He posted drawings of his favourite music artists, tagging them in hopes that they would discover his work.
In late 2019, Andrew's posts started to attract attention, and at the age of 14, he was asked to create the cover art for the song Reminds Me of You by The Kid LAROI and Juice WRLD.
"Working with a lot of different big names is kind of overwhelming to me because I never thought that I [would be] able to make it as big as I am," he said.
"It's also crazy that some of my favourite artists have seen my work and supported my journey."
Now, his Instagram account has amassed more than 210,000 followers. One of them is renowned Japanese artist, Takashi Murakami, who in December 2020 reposted one of Andrew's illustrations.
Hong Kong artist Isaac Spellman on why there's no easy spell for success
"I love young talent ... he has a huge future," wrote Murakami on the post. "Your art has refreshed my mind!"
"Of course, I felt star-struck," Andrew said. "He is one of my favourite artists ever, and he is also a big inspiration for my style and the way I think about digital art."
"That was just a big turning moment for me because the encouraging words of Murakami were just adding more drive ... and I felt very inspired."
Early last year, Andrew signed to a US record label, Grade A Productions, which opened the door to working with even more artists.
"[The manager] doesn't sign a lot of people, which ... means a lot to me that he believed in me," the teen said.
His style combines Japanese manga elements with hip-hop and rap culture. The versatile creative has also ventured into animation and has even started a clothing brand, Bandage Boy, this year.
Why this Hong Kong artist barters his work for items he needs
For a while, the artist kept his identity hidden on his Instagram account. It wasn't until 2020, when he reached 100,000 followers, that he introduced himself to his fans.
"Although being anonymous seemed cool, I wanted to share my story and inspire younger artists," he explained. "When I first revealed my identity, I was very insecure because I didn't know what people would think of me."
"But people were actually really glad that I am this young kid just doing what I love and succeeding."
Andrew Mok, a student at Victoria Shanghai Academy, has to balance his blossoming art career while also making sure he gets good grades. Photo: Handout
Even then, he was still hiding his passion for art from his parents.
"I didn't want my parents to think that I'm not focusing on school," he explained. "I thought my artwork was just going to be for fun ... a little side passion. But then, everything sort of went my way."
But as soon as he got the offer from the record label last year, he knew it was time to be honest.
"They didn't believe it because I keep a very low profile," he recalled. "I told the manager to email my dad, and he was very surprised because ... from a Hong Kong parent's standpoint, record labels and music, the whole industry is very, very new to him."
"Before that, my parents didn't think I was ever going to be considered as an artist. But after that point, I think it's safe to say that I've managed to establish myself."
Chronically-ill artist felt she lost her career – a gift changed her life
A student by day and an artist by night, Andrew shared that he felt the weight of balancing his education with art.
"My parents have always pushed me to get good grades. And that's what I strive to get. And I also really love to do art," he said.
To prepare for his solo exhibition earlier this month, the student had to find time after school to monitor the printing of his digital art and sign them. He also had to prepare for an important test at school. Yet, he pushed through.
"It's sort of unbelievable to me. And I don't think I've processed how big this actually is," he said.
A solo exhibition by Andrew Mok titled "Yellow! My Name is Offgod". Photo: Xiaomei Chen
Despite the challenges of balancing both worlds, Andrew considers his art as a "breath of fresh air", a creative outlet to express himself.
"When it comes to art, it's such a big thing in my life," he said. "If I hadn't tried art, I ... don't know where I would be because I don't really have a subject that I'm the best at or passionate about."
His most recent favourite drawing features something close to home – a character standing in a Hong Kong MTR train with a fish-eye effect.
"I wanted to add a bit of Hong Kong culture to my drawing as it is where I'm located," he said.
Hong Kong artist on putting a lighter touch to city's heavy news
In the future, he has set his eyes on art schools in Britain or the US, and he hopes more young artists continue emerging from his hometown.
"I encourage people to go for their passion and what they want ... Just take a leap. I'm here because I took a risk," he shared. "Even though I was scared of what people would think of me, I'd still go for it because I was determined."
"So even if you're a young kid from Hong Kong ... experiment with different things," he stressed. "Maybe one day, you're going to make something out of it."
Get the word out
Confiscated 沒收
(of property) taken or seized with authority
Established 使得到肯定
achieve permanent acceptance or recognition for
Overwhelming 情感滿溢
(especially of an emotion) very strong
Star-struck 追星的
fascinated or greatly impressed by famous people, especially those connected with the cinema or the theatre
Venture 進入
undertake a risky or daring journey or course of action
Push through 熬過
get something completed or accepted quickly
Emerging 冒起
becoming apparent or prominent
Sign up for the YP Teachers Newsletter
Get updates for teachers sent directly to your inbox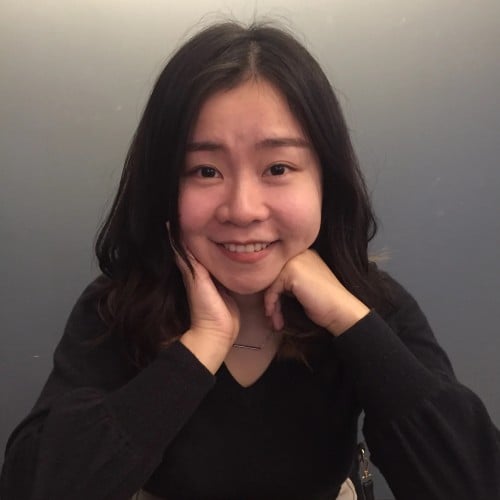 Kelly is a journalist from Hong Kong. She joined the Post in 2018, where she writes about Hong Kong's arts and culture, social welfare and the environment. She has a master's degree in Journalism from the University of Hong Kong.
Sign up for YP Weekly
Get updates sent directly to your inbox