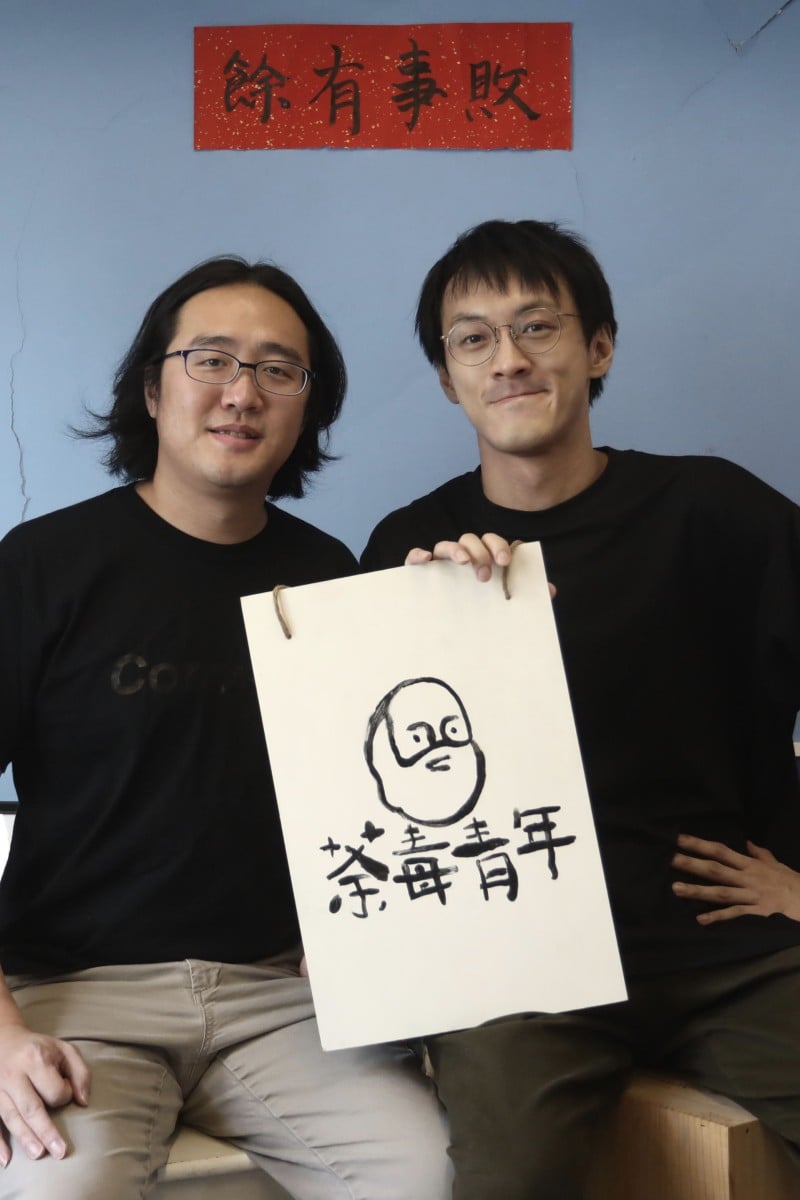 Founded in 2016, the group has promoted philosophy in a relatable way through television shows, educational talks, podcasts and YouTube videos

Two of the 13 co-founders share how they became interested in the subject and why they are intent on helping young people examine society's norms and expectations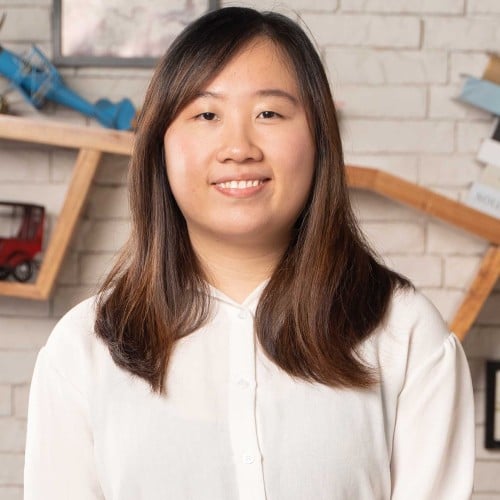 Sue joined the Post in 2021. She graduated from the University of Hong Kong with a double major in journalism and counselling.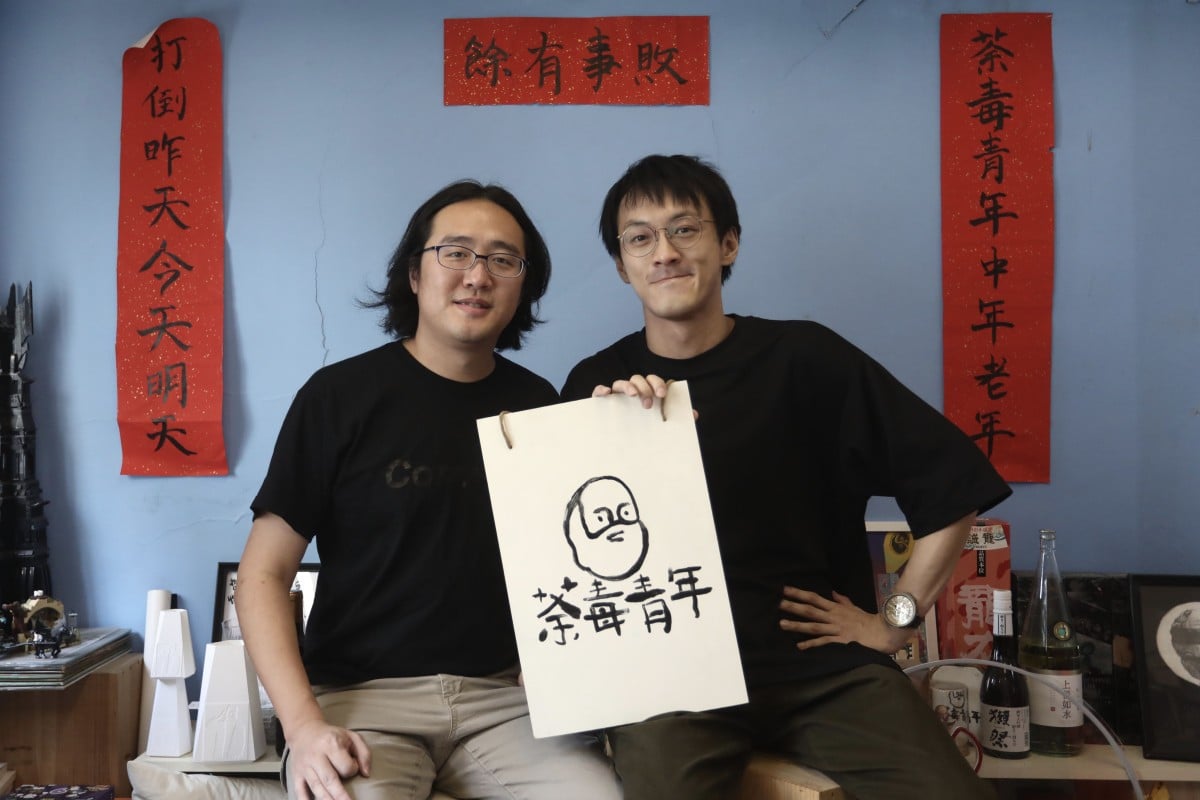 Yeung Chun-yin (left) and Lau Ho-hin are two of the 13 founders of Corrupt the Youth. Photo: Jonathan Wong
Before Yeung Chun-yin had even stepped foot in a philosophy class in university, he was already known for being an inquisitive pupil who loved to ask why.
In his secondary school years, he recalled posing questions during biology lessons: "Of course, we should protect every animal, but we were discussing that, under limited resources, we should prioritise protecting those that are endangered – but why?"
"I just felt these questions were unsettled," said the 38-year-old, who is one of 13 co-founders of a beloved philosophy group in Hong Kong, called Corrupt the Youth 好青年荼毒室.
Since starting up six years ago, the group has worked to promote philosophy in an accessible and relatable way through television shows, educational talks, podcasts and YouTube videos – their channel now boasts more than 123,000 subscribers.
Psychologist explains why emotions should be a school subject
But before the group's success in popularising philosophy in Hong Kong, it had taken Yeung two bachelor's degrees to find his way to this path.
It was not until his third year studying social sciences at the University of Hong Kong (HKU) that Yeung considered philosophy.
"I came to realise that I did not want to only live for 'instrumental values' like money or a certain way of living," he said, referring to a term in moral philosophy that describes something that helps you achieve a goal even if it is not enjoyable at the moment. "If possible, I hope to make a small contribution to humanity's knowledge."
After three years of studying social sciences at HKU, Yeung Chun-yin realised he actually wanted to study philosophy. Photo: Jonathan Wong
After graduating from HKU, he pursued a second bachelor's degree in philosophy at the Chinese University of Hong Kong (CUHK).
"It was not common to see people study for two undergraduate degrees, but philosophy gave me courage because it led me to think about what is meaningful," Yeung said. "I will not be embarrassed to follow my heart."
At CUHK, Yeung bonded with like-minded peers, such as Lau Ho-hin, another founder of the group.
MC Soho and Kidney on using Hong Kong humour to 'shake things up'
Like Yeung, Lau dived into the subject in search of answers. For his associate degree at HKU Space, he took an introductory course on philosophy.
"I was hooked on the subject as I found those [fundamental] questions so appealing," he said.
While most other subjects required students to memorise model answers and theories, philosophy was different. Lecturers would introduce different philosophers' sayings and thoughts on an issue, but there was not a singular answer to determine what was right or wrong.
"I was not satisfied and went on to read books to find answers. The experience transformed me by triggering my curiosity," said Lau, who later graduated with a master's degree in philosophy from CUHK.
Studying philosophy has unlocked a spark of curiosity for Lau Ho-hin. Photo: Jonathan Wong
To share their thirst for knowledge with other Hongkongers, Lau, Yeung and 11 of their peers founded Corrupt the Youth in 2016.
"It is a sarcastic name," said Yeung, who is a part-time lecturer at CUHK.
He explained that it was inspired by the death of ancient Greek philosopher Socrates who was condemned for corrupting the youth of Athens by encouraging them to question the status quo.
Life lessons from Mirror manager Ahfa Wong and YouTube stars Pomato
Yeung added: "We ... [target] the 'good youth'. What is defined as being a 'good youth' in our society is to toe the line and live a life that other people deem as good, without reflecting on these norms."
But the duo sees this as a fallacious goal: "We want people to think about whether the social norms ... are correct and applicable to them."
The two believe that after "good youth" are "corrupted" by philosophical thinking, they will no longer mindlessly comply with society's expectations.
To illustrate philosophy's relevance to people from all walks of life, the group not only discusses core issues such as the meaning of life or happiness, but they also collaborate with guests to expand the discussion to topics ranging from pop culture to literature.
Last July, popular songstress Serrini Leung invited the philosophers to speak at her concert and sell their books.
"We sold hundreds of books – more than a bookstore could make in a day," said Yeung.
The response to their efforts to promote philosophical discussion has been unexpectedly overwhelming.
Last November, the group announced a crowdfunding campaign to raise HK$600,000 to produce their own philosophy programme on YouTube, replacing their axed talk show on public broadcaster RTHK. Within half a day, they had already exceeded their target.
"We were over the moon," said Yeung, stressing that this showed Hongkongers were interested in philosophy but just needed an accessible way to learn.
Why an independent bookstore continues even if it doesn't make profit
Although their down-to-earth philosophy education has popularised the subject, they have been accused of oversimplifying ideas and theories.
But the two disagreed with these critics: "Some say we don't use technical terms ... but the best part of philosophy is the thinking itself. The jargon is just the tool."
In the internet era, Lau noted that youth needed the ability to identify trustworthy information. But this training is missing in the city's education system.
"Most of the subjects are just about memorising textbook knowledge," he said. "[Critical thinking] cannot be obtained by memorising knowledge."
Your Voice: Hong Kong's boring education system (long letters)
Yeung added that even if philosophy was not its own subject in the curriculum, it could be a framework for training students to think critically and develop the habit of asking why.
"Don't be satisfied with the model answer. Everything has a philosophy behind it, and even something small in life has room for discussion and thinking," he said.
"This will make your life different."
Get the word out
Inquisitive 好奇
Having or showing an interest in learning things; curious
Corrupt 荼毒
Cause to become morally depraved
Sarcastic 諷刺的
Marked by or given to using irony in order to mock or convey contempt
Condemned 被判死刑
Sentenced to a particular punishment, especially death
Status quo 現狀
The existing state of affairs, especially regarding social or political issues
Fallacious 錯誤的
Based on a mistaken belief
Toe the line 循規蹈矩
Accept the authority, policies, or principles of a particular group, especially unwillingly
Sign up for the YP Teachers Newsletter
Get updates for teachers sent directly to your inbox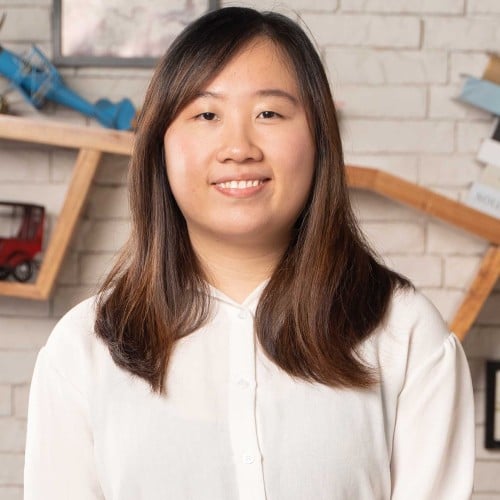 Sue joined the Post in 2021. She graduated from the University of Hong Kong with a double major in journalism and counselling.
Sign up for YP Weekly
Get updates sent directly to your inbox