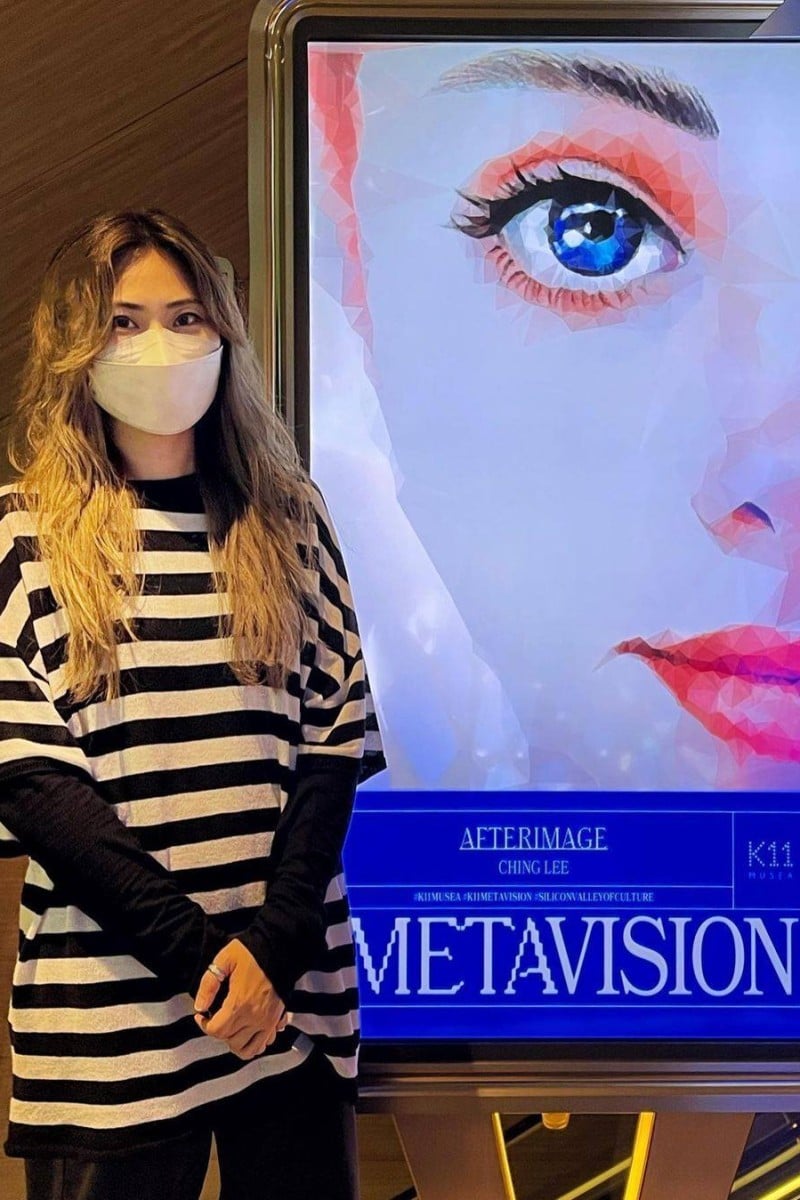 Hong Kong arts curator launches project to teach kids that NFTs aren't just about money
With so many people interested in cryptocurrency, Web3 and non-fungible tokens, it's important to know exactly what they mean before investing time and money

Ching Lee wants children to know that they probably won't make money off NFTs, but that they can use them to build an art portfolio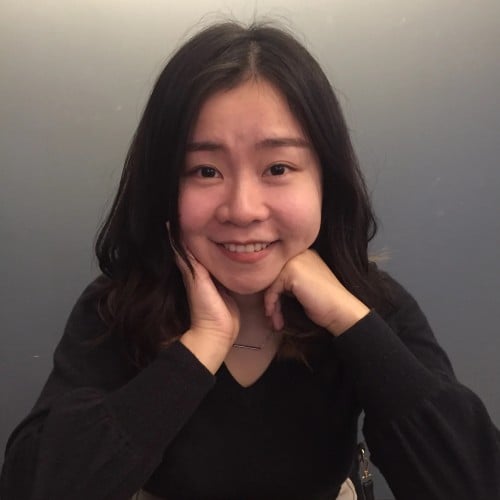 Kelly is a journalist from Hong Kong. She joined the Post in 2018, where she writes about Hong Kong's arts and culture, social welfare and the environment. She has a master's degree in Journalism from the University of Hong Kong.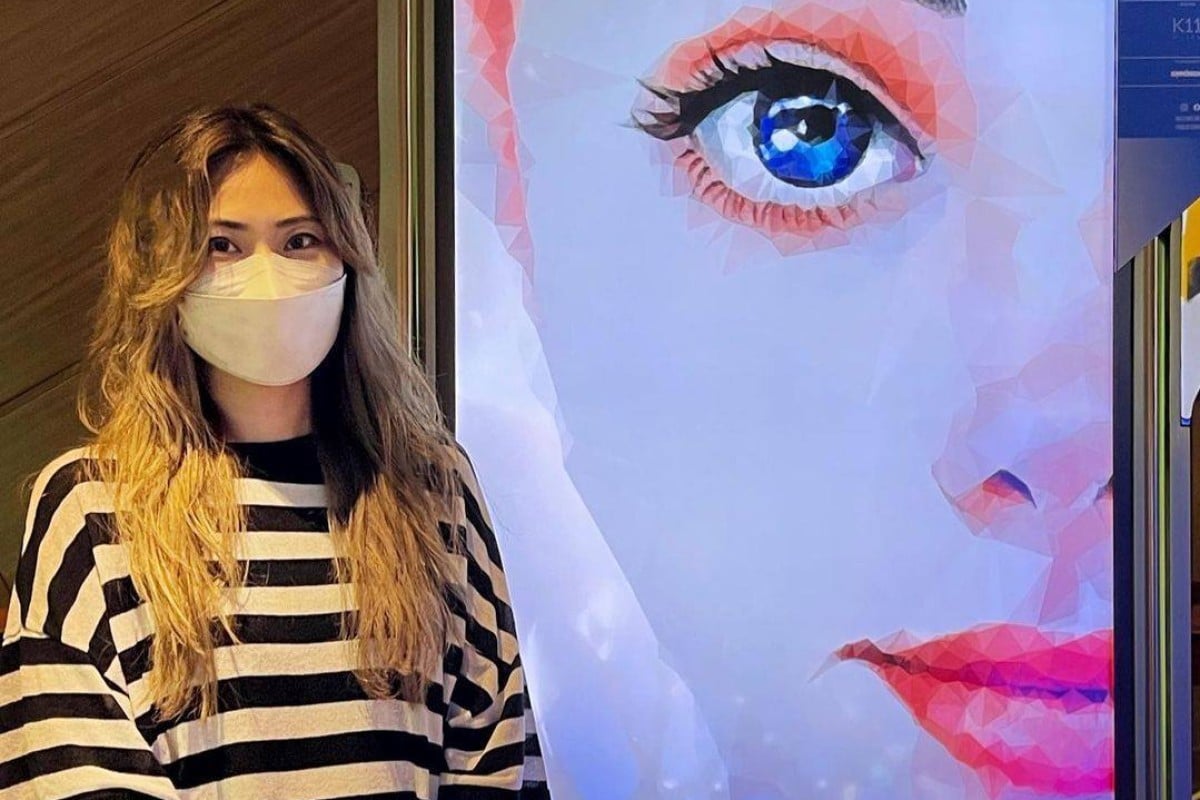 Ching Lee, an artist who makes NFTs, saw her work on display at Metavision, an NFT arts exhibition organised by K11 Musea in Tsim Sha Tsui. Photo: Ching Lee
In a world where making money in tech is often lauded as a lucrative job, many parents are in a hurry to educate their children on everything about cryptocurrency, from non-fungible tokens (NFTs) to Web3, with the goal of preparing them to live and work in an immersive digital environment.
But one Hong Kong arts curator, who has launched an educational project about art tech for the city's students, wants people to know exactly what they're getting into – and that it isn't all about money.
Before betting on the digital craze and encouraging children to invest time and money in Roblox or other digital playgrounds, here's what the younger generation needs to know about NFTs.
What are NFTs? Here's what you need to know about non-fungible tokens
"Many secondary school students are aware of NFTs but think of them as a way to make a fortune," said Ching Lee, an arts curator and founder of NFT Kids Hong Kong, which educates young people on how to do art through NFTs using workshops and seminars.
"If everyone learns about NFTs through the lens of investment, I feel like it would go in the wrong direction, because you shouldn't encourage young children to invest," she added.
Though many people have earned money through NFTs, Lee cautioned that they should not be treated as a commodity like "fast food" or be expected to make money in a heartbeat.
"Don't rush into the trend. A lot of people only come across successful cases … but the hard fact is that oftentimes, nothing happens when you upload an NFT unless you are a public figure," she said, adding that if children expect to earn money, they might be disappointed and lose their motivation to continue.
How should young children go about NFTs?
Rather than teaching young people that NFTs allow them to trade or invest, Lee wants people to know how it also allows them to create their own "art portfolio" that can be seen by people from around the world.
"The applications for NFTs are far-reaching, and we should teach children about them from the direction of art tech," she said.
She explained that students can think of it like giving their teacher a Christmas card in a paperless way. After you finish making the illustration, you can send it to your teacher virtually so that he or she can see it on their phone whenever they want and not risk losing it.
"It's like putting a drawing in a place called 'blockchain' where everyone can see it, including the date you created it, and you aren't allowed to change anything about it after you upload it," she said.
Are NFTs really worth the money?
Art tech refers to using technology, such as virtual reality and animation, to enhance the delivery of artistic creations.
In 2020, the Hong Kong government announced plans to "actively promote and support the development of art tech", setting aside a total of HK$100 million to boost Hong Kong's creative capital.
A test bed studio, which will serve as a breeding ground for experimental uses of art tech, is slated to open in 2023 at the East Kowloon Cultural Centre.
"Art tech should be included in children's learning routines because this generation does not build their success solely on [conventional learning paths like] the piano, chess, books and or painting any more," said Lee.
One of Ching Lee's projects includes NFT artwork revolving around cats for a project called CACATION. Photo: Ching Lee
What's on the digital playground for kids?
Zigazoo, a TikTok-like app that prides itself as the "world's largest social network and NFT education platform for kids", is aimed at children as young as three.
The app allows users to create an avatar, produce digital content as NFTs, and buy and sell content using the platform's in-app virtual currency. In terms of education, children can use a short video format to answer questions like "Can you use your five senses to describe an item at home?", and they can share their responses with friends on the app.
The founder of Zigazoo, Zak Ringelstein, was inspired to create the app after noticing his children's excessive screen time during the Covid-19 pandemic. As a way to embrace the fact that there was no use trying to tell the younger generation to cut back on their time online, he turned to the idea of combining entertainment and education together.
The app claims to teach kids "essential financial literacy", and that Web3 will become "a huge part of our children's future", but critics pointed out that it also leads young kids on the path to TikTok, and that it may be too early for them to be exposed to digital gadgets and platforms.
7 metaverse terms to help you understand the future of the internet
What are the risks of NFT investment?
Last month, the Securities and Futures Commission, an independent statutory body in Hong Kong regulating its securities and futures markets – securities being a tradeable financial asset, and futures being an agreement to buy or sell something at a predetermined price at some point in the future – cautioned investors about the "risks associated with investing in non-fungible tokens (NFTs)."
"As with other virtual assets, NFTs are exposed to heightened risks including illiquid secondary markets, volatility, opaque pricing, hacking and fraud," the SFC said.
"Investors should be mindful of these risks, and if they cannot fully understand them and bear the potential losses, they should not invest in NFTs."
People need to know what they're getting into before buying and selling NFTS. Photo: Getty Images
Common NFT frauds include selling counterfeits of original artwork, in which scammers trick people into buying a duplicate of a piece.
In the US, there is a scam known as "rug pull". It refers to those who shut down an NFT project and its website after selling fake NFTs online, transferring all the money from buyers to different crypto wallets.
NFT rug pulls resulted in more than US$2.8 billion in losses, accounting for 37 per cent of all cryptocurrency scam revenue in 2021, according to Chainalysis, a blockchain data platform.
Sign up for the YP Teachers Newsletter
Get updates for teachers sent directly to your inbox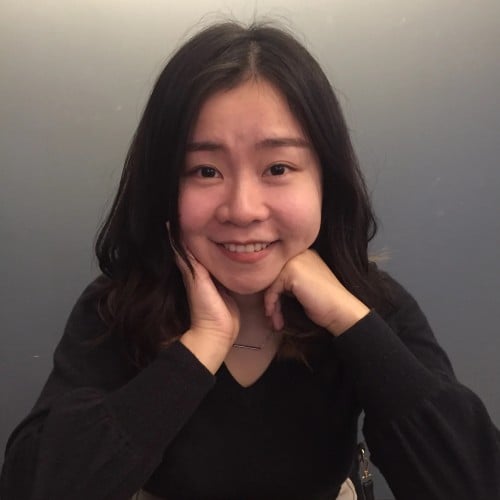 Kelly is a journalist from Hong Kong. She joined the Post in 2018, where she writes about Hong Kong's arts and culture, social welfare and the environment. She has a master's degree in Journalism from the University of Hong Kong.
Sign up for YP Weekly
Get updates sent directly to your inbox