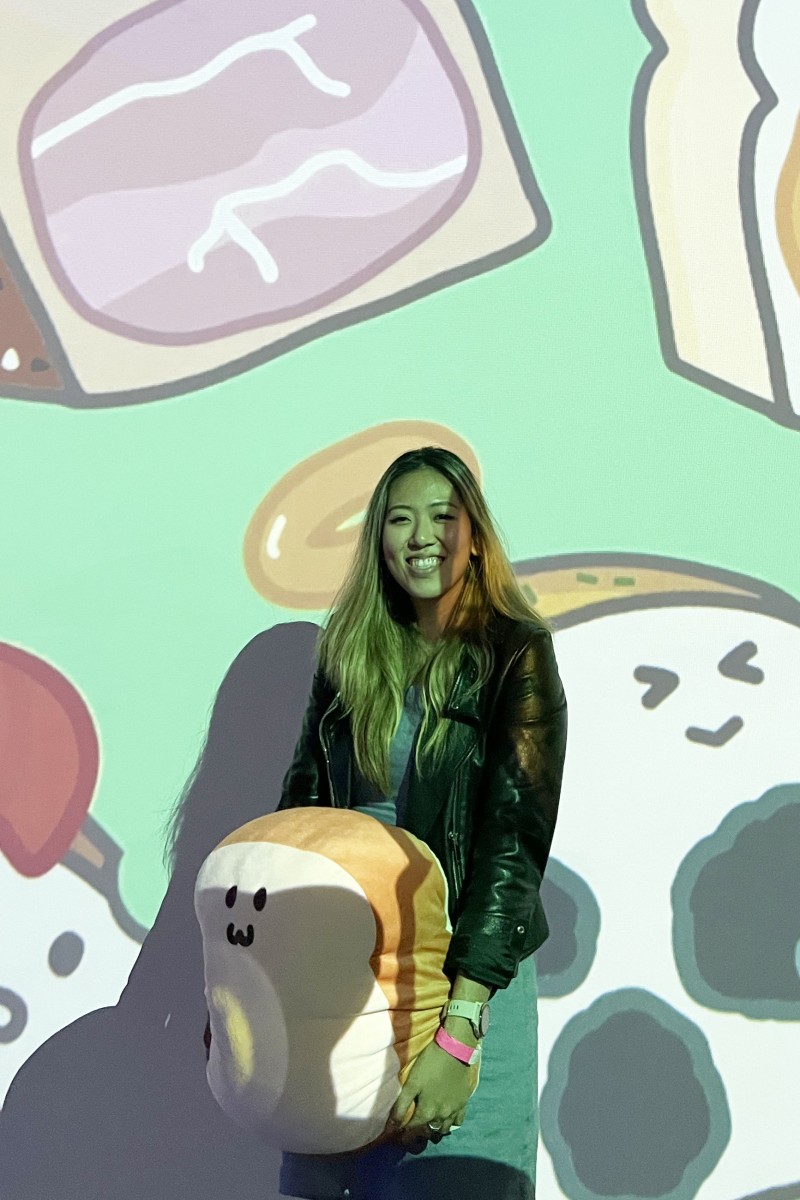 Chanel Lee, 30, got the idea for the delicious characters from watching The Simpsons, and she hopes to use her online success to build a brand of lifestyle products

Every week, Talking Points gives you a worksheet to practise your reading comprehension with questions and exercises about the story we've written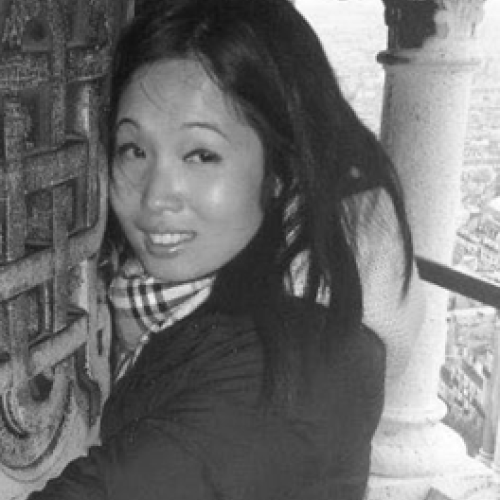 Doris worked in educational publishing, including the BBC and Cengage prior to joining the Post in 2018. She specialises in creating graphics and digital learning content, and has a particular interest in issues related to mental health and wellness.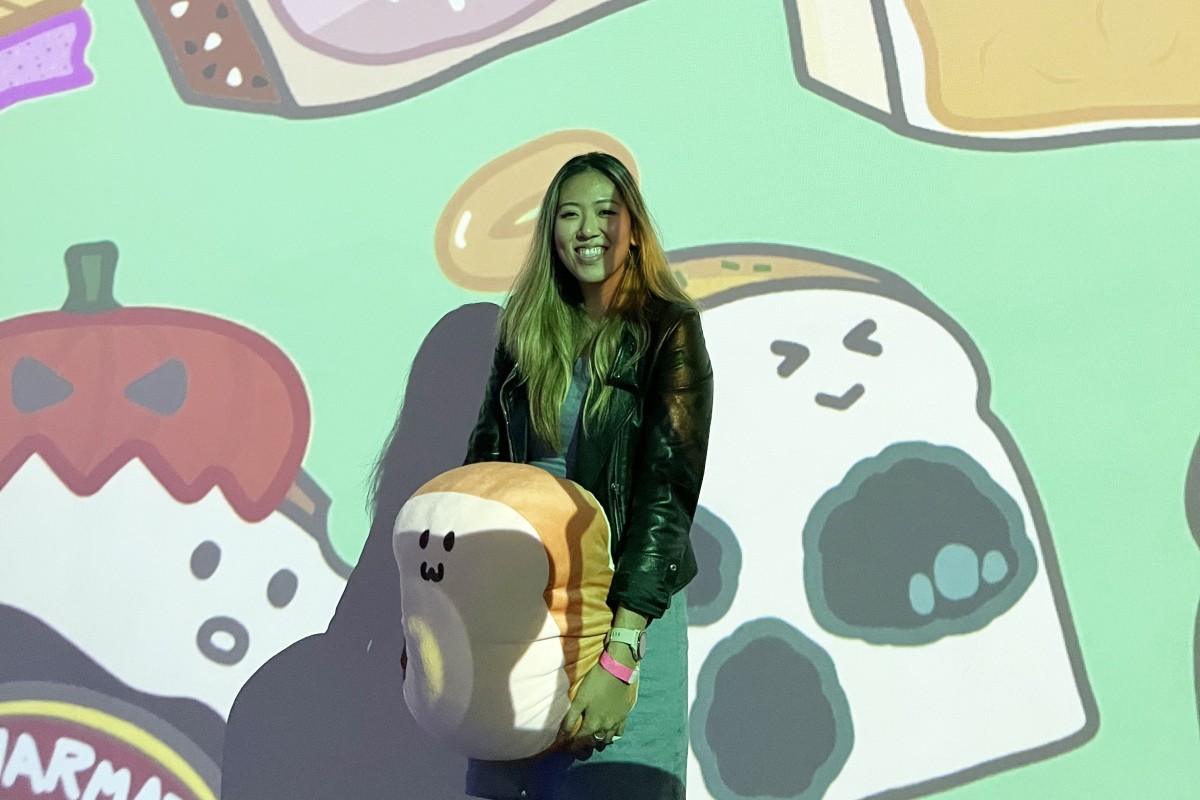 Chanel Lee the founder of Tasty Toastys with her yummy creations. Photo: Handout
Milk toast with rainbow sprinkles and coffee; multi-grain toast with avocado and bacon; herb toast with baked beans and ice cream. These are three of the 7,600 delectable NFTs available in the Tasty Toastys collection.
Chanel Lee, creator of the bright and whimsical NFTs, shared her journey with Young Post and explained how she managed to create a successful NFT brand.
NFTs, or non-fungible tokens, are digital tokens that serve as proof of ownership and cannot be copied. NFTs mostly represent collectable digital assets such as digital artwork, music, photos and videos.
Hong Kong's youngest NFT artist Arthus Ng shares about his digital illustrations and the online future of art
Most people who assume Lee is an avid fan of baked goods would be surprised that her inspiration for Tasty Toastys was actually not bread, but a scene in the American show The Simpsons, where Homer Simpson is curled up in bed, feeling "toasty" like a cinnamon bun.
"Seeing this made me feel all warm and fuzzy inside, and that's how I came up with the idea of Tasty Toastys," the 30-year-old Singaporean said.
She decided to leave her full-time corporate job last year, as she had always wanted to start a sleepwear and home goods brand with cosy products, and NFTs seemed to provide the perfect opportunity to kick-start her dream.
"The idea of cute toast characters with their unique, distinct personalities fits in nicely with the idea ... and I wanted to create a collection before everyone else jumped on the bandwagon," she said.
Lee launched Tasty Toastys in January, hoping to use NFTs to build her brand before jumping into lifestyle products, which cost more to produce.
This proved to be the right decision, as the collection has been extremely popular with collectors in the United States, South America and Singapore, with the one-off Toastys swiped off digital shelves as soon as they were released.
Explainer: 7 metaverse terms to help you understand the future of the internet, from Web3 to play-to-earn games
While each quirky Toasty has its own unique traits, the one closest to Lee's heart is the blank starter Toasty. It was one of the first five Toasty characters, which all have their own backstories.
Though the starter is the most reliable Toasty, he has an identity crisis – as a fan of the cartoon SpongeBob SquarePants, he wants to explore the ocean without disintegrating – a relatable dream of impossible adventures.
Burnt Toasty, on the other hand, is a daredevil who wears her burn marks, or "scars", proudly, while MG Toasty, short for multigrain, is perpetually tired from carrying the weight of all the grains on his back.
"The remaining 7,595 Toastys are derivatives of the five main characters, and these little human traits make them more relatable to collectors," she said.
Building an NFT collection was not all fun and toasty, though. Lee said she learned some hard lessons along the way – one was having to deal with the expectations of those who bought Toastys to make money, rather than appreciating them as works of art.
"Tasty Toastys is a product that I want to creatively put out there in the world to share with everyone," she said.
However, Lee remains optimistic about Tasty Toastys and the future of NFTs as art and collectibles.
"Digital collectibles make sense to the digitally savvy and the younger generation because they are used to curating online versions of themselves. The way NFT collections are structured, marketed and sold, also taps into how young people use social media as a means to increase their online influence," Lee said.
Are NFTs really worth the money?
She added that NFTs help artists build credibility and legacy while retaining creative control. Cryptographic signatures embedded in each artwork prove the creator's ownership, and royalties are automatically paid to them. This gives artists the freedom to monetise their work, as they are not limited to displaying their artwork in galleries.
The enterprising founder has huge plans for her line of charming Toastys: a collection of Tiny Toastys, smaller pixel versions of the existing Tasty Toastys.
Lee also hopes to launch physical Toastys products later this year to bridge the digital and physical worlds.
"Regardless of whether it's NFTs or physical products, it takes the same amount of commitment, hard work and dedication to achieve your dreams," she shared.
Click here to download a printable worksheet with questions and exercises about this story. Answers are on the second page of the document.
Sign up for the YP Teachers Newsletter
Get updates for teachers sent directly to your inbox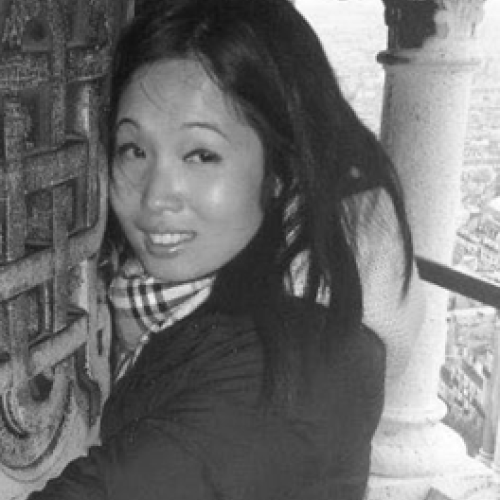 Doris worked in educational publishing, including the BBC and Cengage prior to joining the Post in 2018. She specialises in creating graphics and digital learning content, and has a particular interest in issues related to mental health and wellness.
Sign up for YP Weekly
Get updates sent directly to your inbox