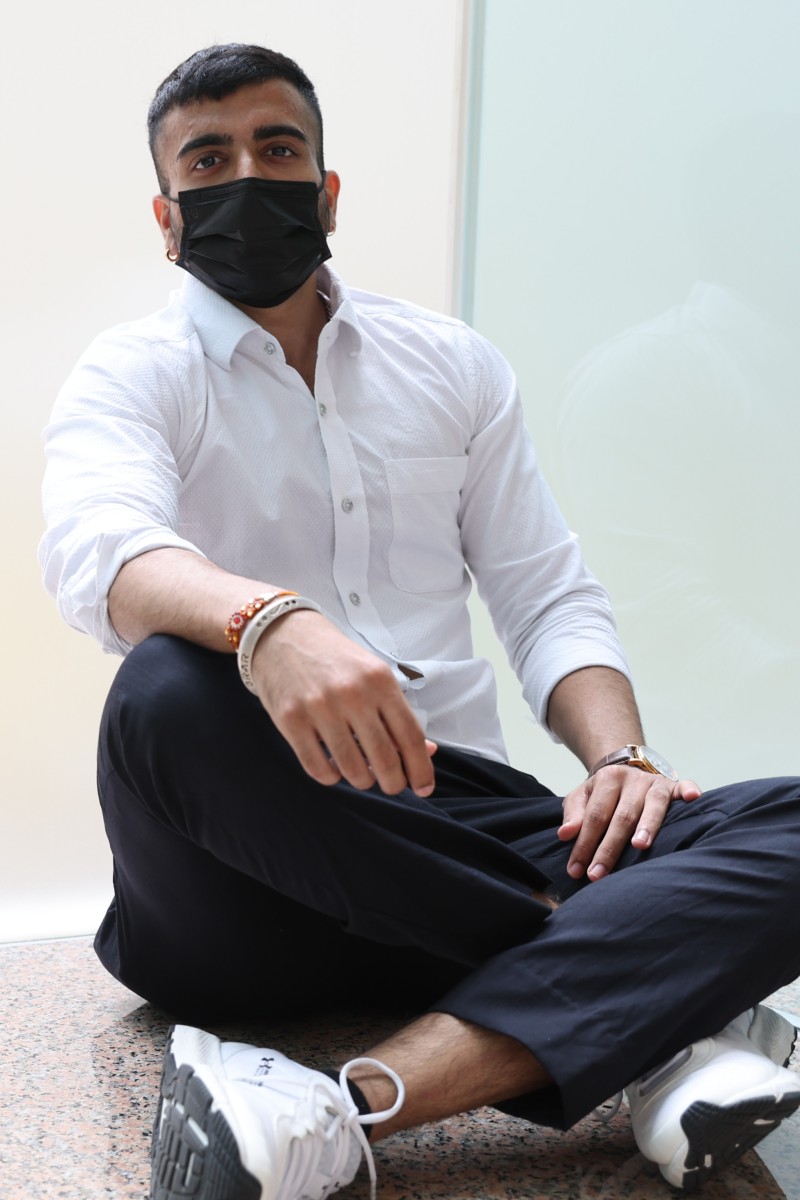 Many from minority groups face school and workplace challenges, but persistence, hard work pays

One NGO has called for more community and government support to improve the social mobility of these individuals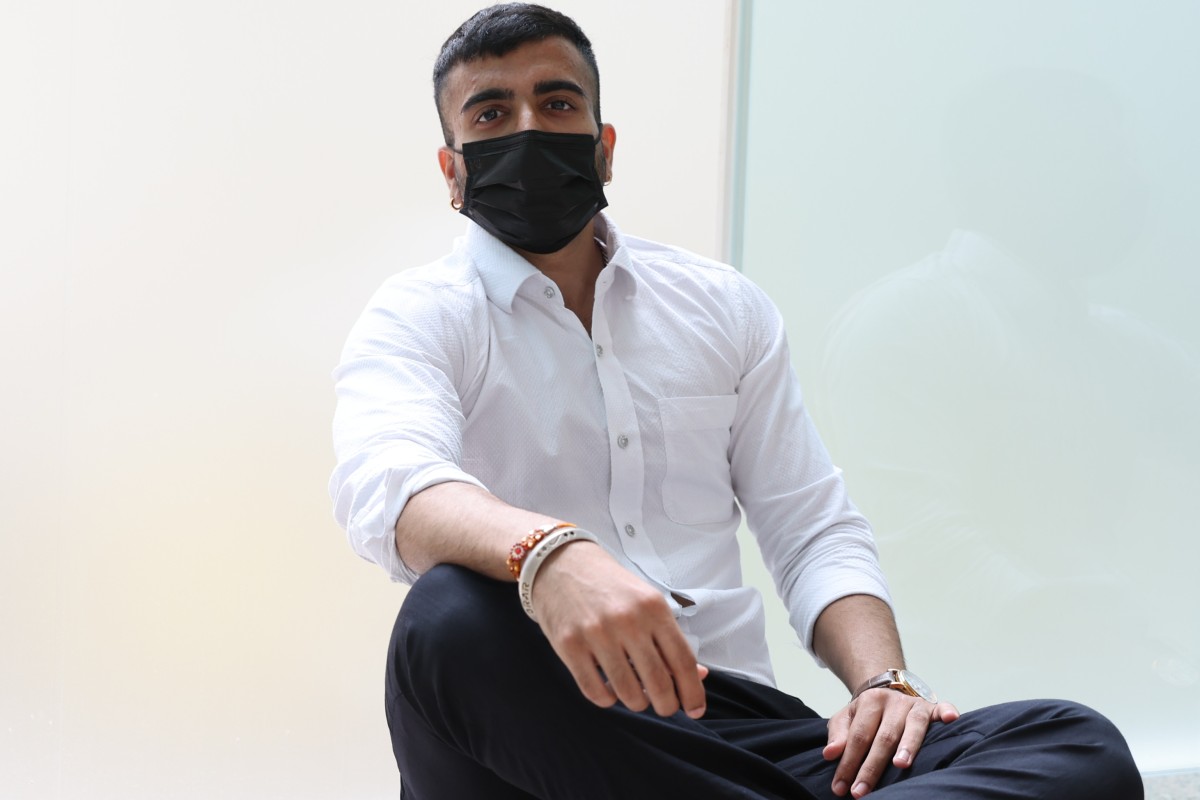 Hong Kong-born Harvir Singh manages mobile applications and websites at a coding company. Photo: Yik Yeung-man
An information management graduate, a bus driver and a student nurse may seem to have little in common, but Harvir Singh, Ehsan Nawaz and Kainaat Asif are out to prove that those from Hong Kong's ethnic minority communities can succeed despite hurdles in their way.
Singh, 22, was at a loss five years ago when he did poorly in university entrance examinations.
The son of a construction foreman said it stung when a high school classmate recalled what a teacher had told a class: "If your parents are construction workers, you are going to be construction workers. It's no use trying out other things."
Hong Kong's ethnic minority students face uphill battle in mastering Chinese
Hong Kong-born Singh said: "It just reflected the mentality of a lot of teachers. They don't think ethnic minority kids are capable of achieving something."
Fortunately for him, another teacher who knew he was keen on computers advised him to enrol for an associate degree in information technology, which had lower admission requirements.
He landed a place at Baptist University and did well enough in the two-year course to proceed to an undergraduate degree programme in information management at the University of Hong Kong (HKU). He graduated last year and now earns more than HK$25,000 (US$3,205) a month managing mobile applications and websites at a coding company.
Hong Kong-Pakistani engineer's website provides ethnic minority groups with resources she needed when she first arrived
He said he was grateful to the teacher who gave him the advice that made all the difference, but could not forget the other teacher. "We went back to our secondary school and told that teacher that what he said about ethnic minorities was not true," he said.
Hong Kong Unison, an NGO that advocates for the city's ethnic minority groups, said many faced an uphill challenge in the job market, not least because of prejudiced employers.
A survey by the group found that members of ethnic minority groups were hard hit during the Covid-19 pandemic, with almost half the 937 people interviewed saying they were jobless. According to the 2021 population census, there were about 619,568 non-Chinese people in Hong Kong, or about 8 per cent of the population.
Pakistan-born student aims to add dash of diversity to Hong Kong's financial world as she earns place at HKU
John Tse Wing-ling, Hong Kong Unison's executive director, called for more community and government support to improve the social mobility of those from ethnic minority groups.
"Many from the ethnic minority groups are confined to low-skilled jobs like delivery workers, as they are poorly educated or have low Chinese proficiency," he said. "They need mentors or counsellors to advise them on their life plans and guide them on how to develop themselves or pursue their aspirations."
After working as a food delivery man for some years, Ehsan Nawaz, 27, decided to become a bus driver in January as his wife was expecting their first child and he wanted a more stable job.
Ehsan Nawaz is one of only nine non-Chinese drivers at KMB. Photo: Handout
Born in Pakistan, he moved with his family to Hong Kong in 2007 and attended a local school. He was a talented cricket player and made it to the Hong Kong Cricket Team, which qualified for the 2018 Asia Cup, but a serious back injury in 2019 ended his cricket career.
Joining KMB, he found himself one of only nine non-Chinese drivers in the franchised bus company. The monthly pay of more than HK$25,000 was good, but the attitude of some passengers upset him so much that he almost gave up in his first week.
"Some stared like they didn't like me and muttered something like, 'Why would KMB hire someone like this?'" he recalled. "This lasted for a few days. I felt sad and wanted to quit."
'I'm so tired of it': Filipino Hongkongers on how TVB's racist 'brownface' controversy reflects discrimination they face
When his KMB colleagues convinced him to stay, he decided to focus on the job and memorised all the stops along his route so that he could answer passengers' questions.
Soon, he found people becoming more friendly, and he had no trouble answering those who asked if his bus went past specific locations.
"Some passengers give me the thumbs-up, saying I did a good job," Ehsan said. "Now I enjoy my job very much. I have more time for my family and take care of my newborn child. My family and friends in Pakistan even feel proud that I am a bus driver."
For Hong Kong delivery workers, Foodpanda and Deliveroo's Covid-19 support 'too late', 'too vague', says concern group
Hong Kong-born Kainaat Asif, 23, a final-year student nurse at HKU, said she wanted to be a nurse to help people from ethnic minority groups get greater access to medical services.
"I have witnessed many of them having problems communicating with local medical staff. The city's medical sector needs more people like me who can communicate with people from ethnic minority groups when they seek medical help," she said.
Fluent in Cantonese, Kainaat, who is of Pakistani descent, said she had never faced discrimination, but some patients doubted if they could rely on her.
Kainaat Asif, 23, is a final-year student nurse at HKU. Photo: Jonathan Wong
"I just shrug it off. When patients think they have to speak English to me, I just speak in Cantonese to assure them," she said. "Actually I am prepared that I will be scolded by patients or their family members one day, but I won't mind that and I will only focus on taking care of my patients."
She considered herself fortunate for joining HKU's nursing course, as she will have no trouble landing a job after graduating next year, given the shortage of healthcare workers.
"I am 100 per cent sure that I can get employed," she said. "I think I am really lucky as I got admitted into HKU and met all these nice people such as my teachers and colleagues."
KFC's interest in offering halal food brings hope to Hong Kong's Muslim community
Hong Kong Unison's Tse said stories like those of Singh, Ehsan and Kainaat were still rare, but showed what it took for those from ethnic minority communities to succeed.
"Two things are very important for non-Chinese people to climb the social ladder – education and their willingness to overcome the communication barrier. Once they get over these hurdles, they can excel in their fields," he said.
Sign up for the YP Teachers Newsletter
Get updates for teachers sent directly to your inbox
Sign up for YP Weekly
Get updates sent directly to your inbox