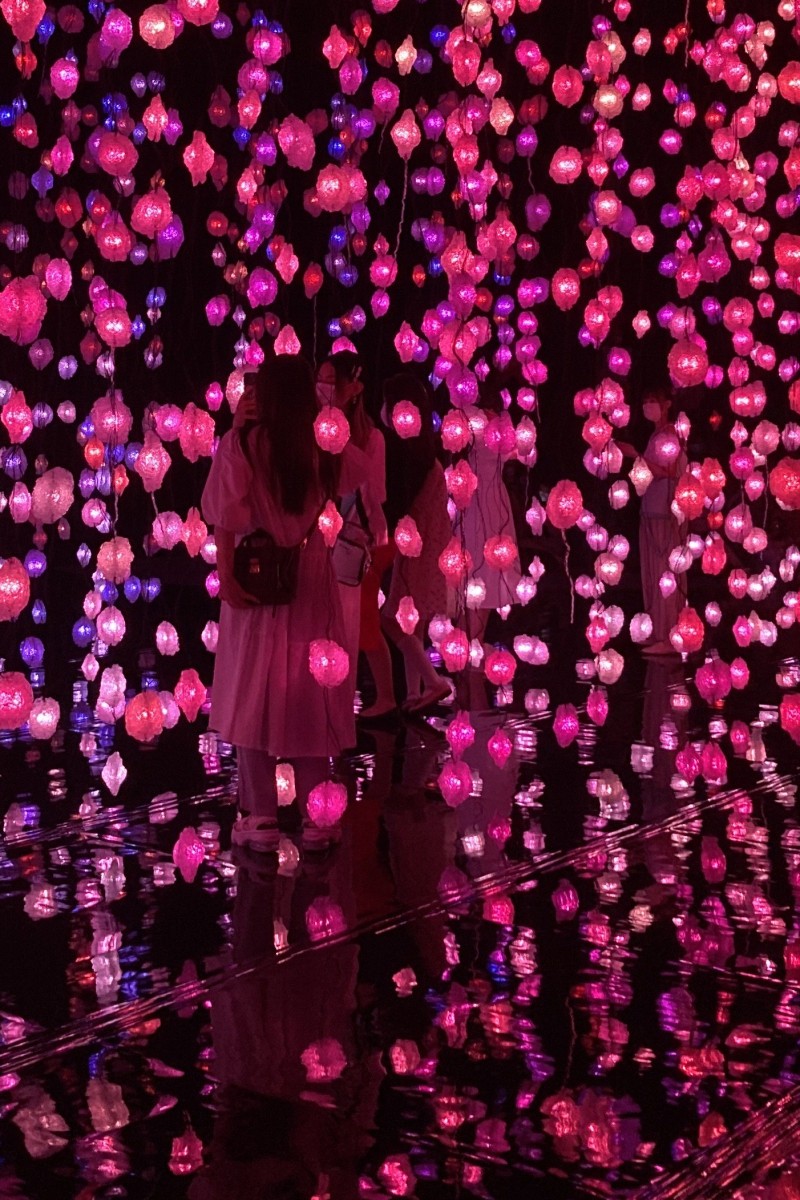 The Swiss visual artist, known for her experimental videos, brings a colourful and immersive world to the heritage and arts centre in Central

"Behind Your Eyelid" runs until November 27, and tickets to the indoor exhibition range from HK$65 to HK$95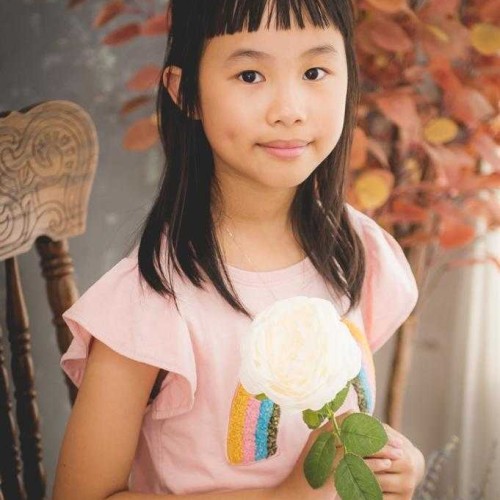 Valerie Shek
Valerie is a student at the Independent Schools Foundation Academy. She enjoys skiing, debating and horseback riding.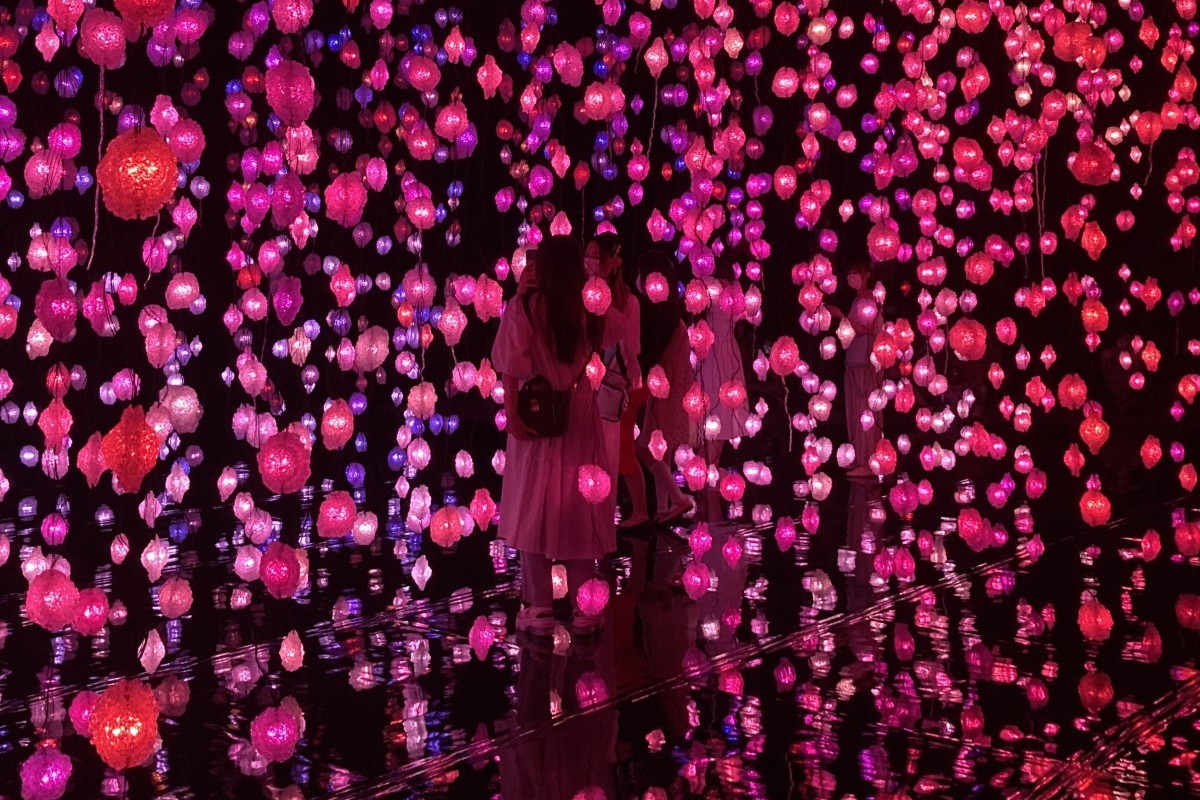 The 3,000 hanging lights in Pipilotti Rist's "Pixel Forest" are all hand-sculpted. Photo: Valerie Shek
Get ready for the immersive, multisensory and fantastical world of internationally renowned Swiss artist Pipilotti Rist.
With pieces spread throughout Tai Kwun, "Behind Your Eyelid" is a magical and whimsical glimpse into the last 30 years of Rist's artistic journey.
Born in 1962, the Swiss visual artist is known for her experimental videos and installations. Her work is held in the permanent collections of many museums and galleries across the globe, and this marks her first-ever solo exhibition in Hong Kong.
Why Riya Chandiramani's art depicts cereal mascots and Hindu goddesses
Amid the gloomy weather that loomed over the heritage and arts centre during my visit, my eyes were immediately drawn to playful rows of eyeballs at the exhibition's entrance.
It was fascinating to see how the artist transformed the space into a surreal multisensory world, using colours, sounds and moving images to enhance interaction. Windows were covered with colour-tinted material which added a magical touch.
"Soul Lights" is an installation with coloured windows at JC Contemporary. Photo: Tai Kwun Contemporary
But of all the mesmerising moving images and light installations, I was most blown away by Pixel Forest. Wandering through the installation felt as if I was lost in a dreamy winter wonderland.
Three thousand hand-sculpted LED lights are suspended from the ceiling. When I examined the lights closely, I could see that each one was distinct, sparkling in its own way.
As I submerged myself in the installation, I noticed the colourful waves change with the music. As the music got louder, the lights became redder, making the scenery seem more fierce, but as the music started to fade, the lights slowly transformed into more mild, pastel tones that generated a calming effect.
The lights of Pipilotti Rist's "Pixel Forest" change with the music. Photo: Valerie Shek
It is amazing how colours, lights and images can work together to create drastically different experiences. I enjoyed lying down to soak in the ever-changing environment.
This one-of-a-kind experience is definitely worth a visit. It made me realise the many possibilities of art outside conventional paintings and sculptures.
I am inspired by how Rist has transformed a plain gallery into such a vibrant and intriguing space, igniting viewers' imaginations. Don't miss the chance to experience this art.
"Behind Your Eyelid – Pipilotti Rist" runs until November 27 at Tai Kwun in Central. Tickets to the indoor exhibition range from HK$65 to HK$95.
Sign up for the YP Teachers Newsletter
Get updates for teachers sent directly to your inbox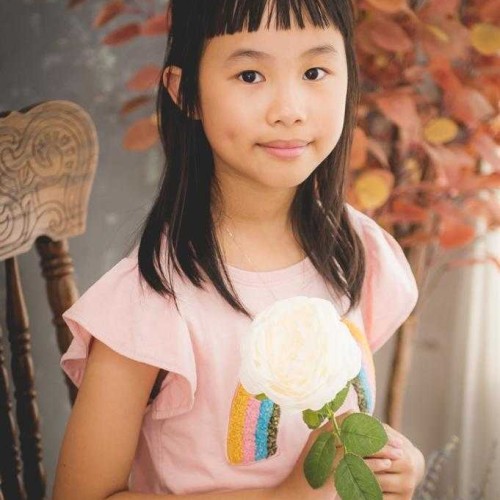 Valerie Shek
Valerie is a student at the Independent Schools Foundation Academy. She enjoys skiing, debating and horseback riding.
Sign up for YP Weekly
Get updates sent directly to your inbox