Hoping to educate students about mortality, Chen Pui-hing co-founded HobbyHK to start conversations about grief and living life to the fullest

Covid-19 has killed more than 9,000 people in the city, bringing death to the forefront of conversation, especially during the devastating fifth wave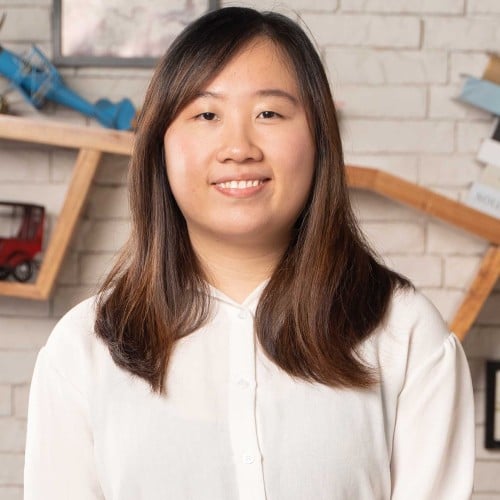 Sue joined the Post in 2021. She graduated from the University of Hong Kong with a double major in journalism and counselling.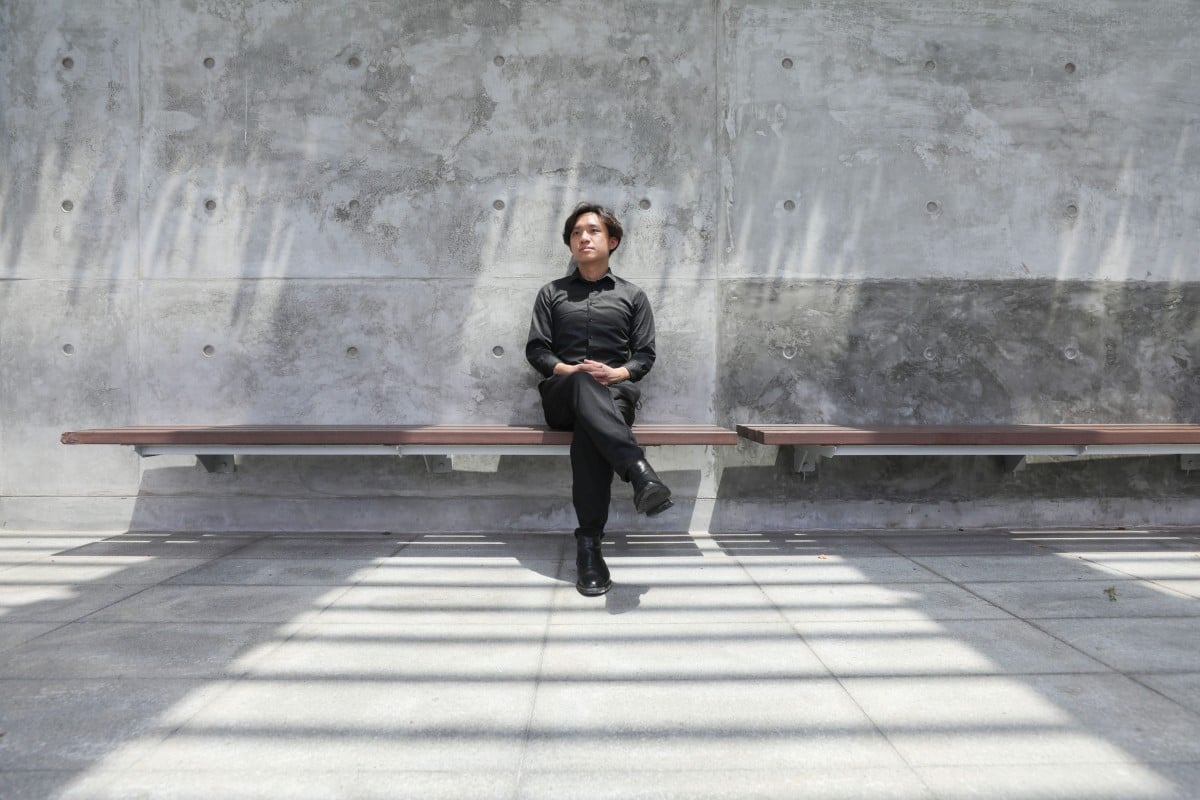 Chen Pui-hing, co-founder of the youth education organisation HOBBYHK, says it's important for students to have conversations about life and death. Photo: Xiaomei Chen.
As a funeral planner, Chen Pui-hing is no stranger to death. Still, when his maternal grandfather recently passed away, his bereavement caught him off guard.
"It was a weird feeling," the 29-year-old said. "But what worried me most was my mother. She was devastated.
I was trying to comfort her while she grieved."
"Even adults feel like orphans when they lose their parents," he said.
Grief and loss cause mental wounds that no one sees, but with time and support, they too will heal
In addition to planning funerals at Wing Fook Funeral House in Hung Hom, Chen is also a co-founder of the youth organisation HobbyHK, where he teaches people about life and death.
He found his calling in secondary school after watching the 2008 Japanese film Departures, which tells the story of an unemployed cellist who takes a job at a funeral home.
Deeply moved by the film, Chen devoted himself to the after-death service industry in 2019, after graduating with a degree in philosophy from Lingnan University.
Initially, his parents didn't support his decision, as they wanted him to pursue a more prosperous career.
Chen's parents didn't support his decision to become a funeral director at first, and wanted him to get a job that paid more money. Photo: Xiaomei Chen.
"I think it is a meaningful job. I want to help the deceased and their families by planning the funeral wholeheartedly, with a human touch," said the undertaker.
Working as a funeral director includes many daunting tasks, from picking up death certificates, to transporting the body and arranging the details of the funeral. He also provides make-up and dying-at-home services, visiting the home of a person who will soon pass away to discuss what kind of funeral service they want.
"It is stressful. You have to make sure nothing goes wrong, since everyone only has one funeral," he said, explaining that it usually takes two weeks to plan a service.
About 50,000 people die every year in Hong Kong. The Covid-19 pandemic has claimed over 9,000 lives in the city so far – an extra blow to the healthcare system and the after-death industry.
What is ambiguous loss? How to handle grief that can't end
During the city's devastating fifth wave, Chen observed a surging demand for funeral services. At its peak, he dealt with as many as 10 cases per month. The overwhelming workload and pressure even made his hair start falling out.
"I feel like I am offering 'disaster relief'. The pandemic has brought death to the forefront, and for some young people, it was their first time handling the loss of a family or friend," the undertaker noted.
Even though he has witnessed countless farewells at funerals, Chen said that death and grief still touched his heart, especially when the deceased was a young person.
"It's different from dying of old age. You don't expect people to leave the world when they're so young," he said. "The grief of those left behind is so much heavier because they weren't prepared for the loss."
Day of the Dead celebrations help change Hong Kong teens' perception of death
A funeral can help the families of the deceased handle their pain and regret. Chen recalled a case of a woman whose younger brother died suddenly at the age of 24. To honour the brother and his memory, he helped the family create a mini exhibition at the funeral hall to showcase the deceased's artwork. In doing so, his family and friends could release their emotions and grieve.
"It helps shift their focus from the suffering of death to the love that the person has left behind and encourages them to carry on living," he shared. "Every family has a different way of coping with the loss."
"I have seen so much love."
Although death is often thought of as a loss, Chen believes it can teach people to reflect on their lives. It's why he co-founded HobbyHK with his friends in 2018. The group provides education in four subjects, based off the interests of its tutors: life and death, astronomy, ecological environment protection, and artistic craftsmanship.
Grief can be a very difficult emotion to handle, and there's no right or wrong way to approach it. Photo: Shutterstock
"Students need to discuss death," Chen said. "Through talking about death, they can learn that their time is limited and how important it is to plan their lives."
To engage students in a discussion of the topic, Chen has designed different activities, such as lying inside coffins to simulate death and funerals, and reading and writing a will. Traditionally, a will explains what should happen to a person's belongings, but it could also act as a final letter from the deceased.
Chen said students could explore their relationships and learn empathy through reading and writing a will.
As an example, he chose an actual letter written by a victim of the 1985 Japan Air Lines Flight 123 crash, one of the world's deadliest single-plane disasters, which killed 520 people.
Should mental health education be mandatory in school?
The seven-page letter from a father read: "Dad is very sad but I'm sure I won't make it ... It's 6:30 now. The plane is turning around and descending rapidly. I am grateful for the truly happy life I have enjoyed until now."
"It is a special and powerful will," Chen noted. "Wills can be used to express regret, sorrow, or even hatred, but this one is full of love. You could tell from his words that he is a gentle father, and this is a perfect example of love, family, and death."
At present, his group has organised more than 30 talks and workshops at schools, and feedback has been positive. He has also been surprised by what he's seen from students.
"They mention small things in their wills, reminding their mothers to eat healthier or appreciate the little things in life," Chen said.
Sometimes people find it easier to write down their emotions rather than say them out loud. Photo: Shutterstock
These messages resonated with the educator, who was once reserved and didn't know how to express his love for his family.
"Working as a funeral planner, I have become more alert to the people around me, especially my parents and their ageing. I've learned to show that I care about them."
"I believe that when people die, a light turns off. And as I encountered more death and regrets in my job, I began agreeing with cliché sayings, such as how you should cherish the people around you and the time you have with them."
Get the word out
Bereavement 喪失親友
A period of mourning after a loss, especially after the death of a loved one
Devastated 極度震驚的
Overwhelmed or shocked, especially by profound loss
Grieved 為某人去世而悲痛
To feel grief or great sorrow
Prosperous 富裕的
Having or characterized by financial success or good fortune
Wholeheartedly 全心全意
With the utmost sincerity, enthusiasm, commitment
Daunting 艱鉅
Causing fear or discouragement; intimidating
Surging 急遽上升
A sudden and great increase
Sign up for the YP Teachers Newsletter
Get updates for teachers sent directly to your inbox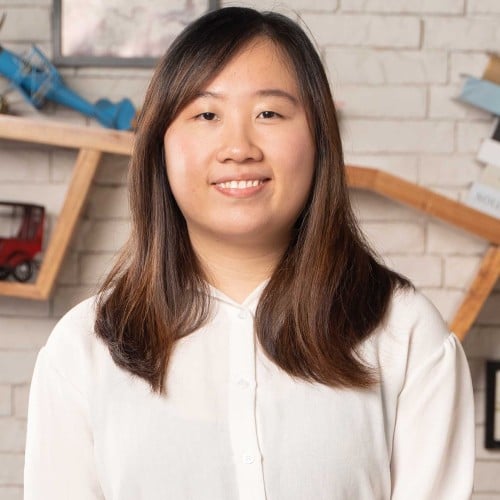 Sue joined the Post in 2021. She graduated from the University of Hong Kong with a double major in journalism and counselling.
Sign up for YP Weekly
Get updates sent directly to your inbox