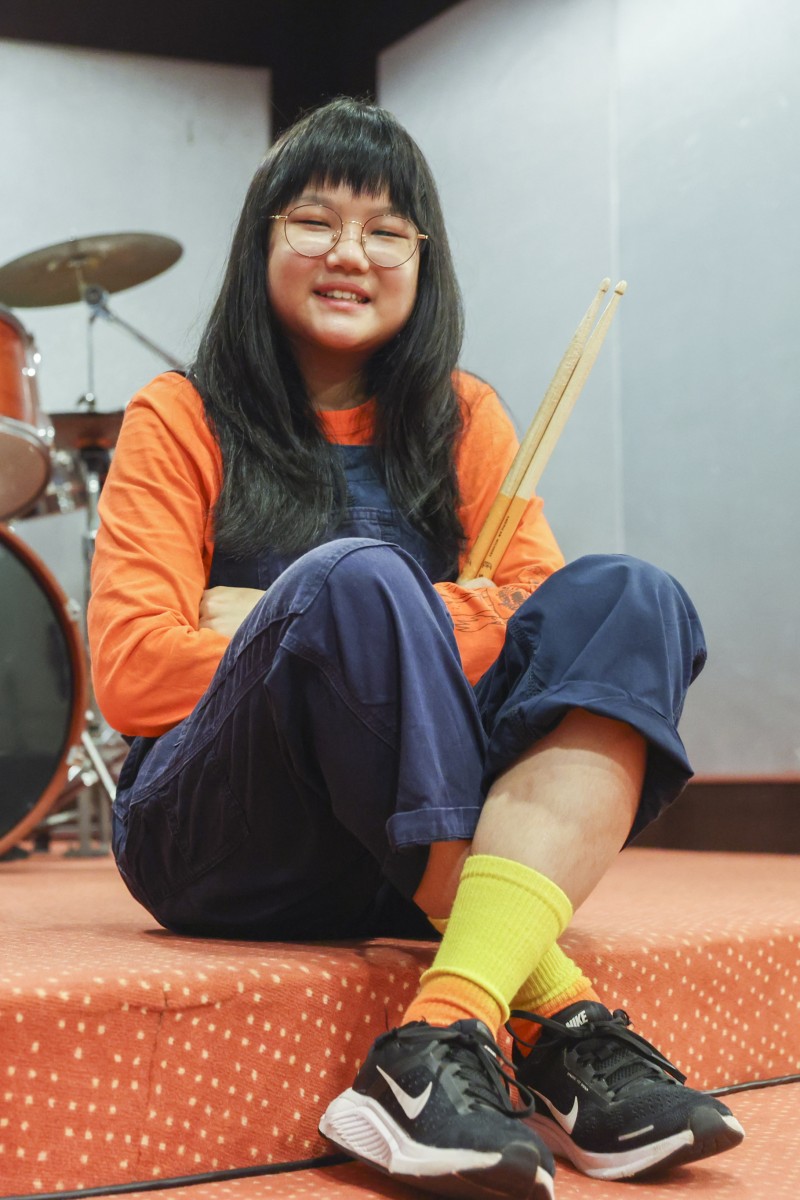 Once unable to even hear birds chirping, Jesse So, 16, received a cochlear implant at five and has never looked back

For her indomitable will and passion, she has been nominated for the Spirit of Hong Kong Awards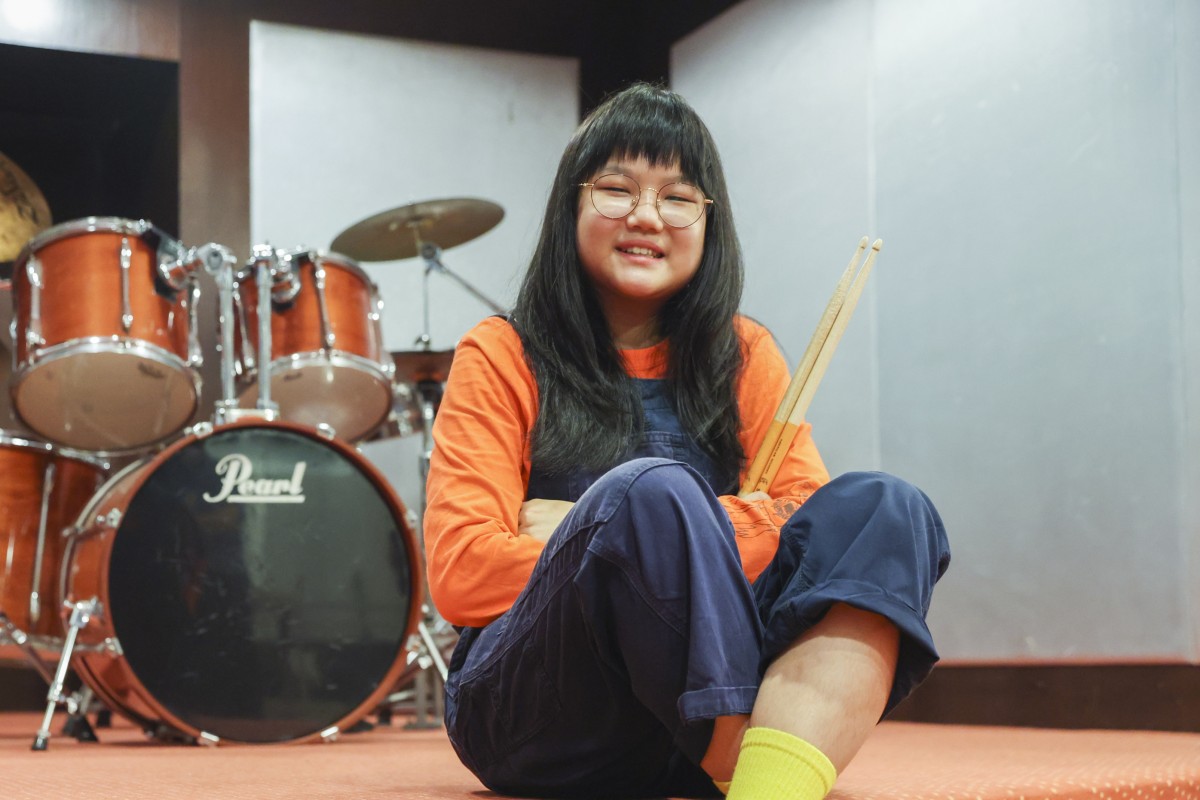 Spirit of Youth Award nominee Jesse So says she aspires to one day perform at the Hong Kong Coliseum. Photo: Edmond So
Jesse So Ka-po, 16, used to exist in a quiet world – much different from what she experiences now as a musician.
"I was unable to hear the sounds of birds chirping," recalled So, who was diagnosed with hearing loss at the age of three.
But after receiving a cochlear implant when she was five years old, the youngster launched her quest for music at the age of six.
"My mother finally let me begin music lessons after I got the implant and started to hear better," shared the teen, who now studies classical music and rock drumming.
Jesse So has been learning to play the drums for about a year. Photo: Edmond So
Yet it has not always been smooth sailing. The young learner had difficulty identifying pitches when playing the violin and had to keep the correct rhythm by feeling string vibrations.
Still, she rose to every challenge along the way, and as she studied different genres of music, such as rock and funk, she also opened herself up to new possibilities.
So ventured into drumming about a year ago and has recently finished the RSL Awards' Rockschool Drums Grade 5 with distinction. The highest level of the drums curriculum is Grade 8.
DSE 2022: Students with visual impairments reveal challenges of studying for exams
Her indomitable will in breaking barriers has earned her a nomination in this year's Spirit of Hong Kong Awards.
The annual event, co-organised by the South China Morning Post and property developer Sino Group, honours the achievements of remarkable people whose endeavours might otherwise go unnoticed.
Dr Sylvia Doo, a developmental paediatrician at Dr Doo Child Development and Assessment Centre, recommended So for the Spirit of Youth Award, which recognises young people who have shown a commitment to the community or demonstrated courage.
So and her mother Yonnie Wong Yin-fong said Doo had supported them for a long time.
Surrounded by loving family members, who have continued to support and encourage her in the pursuit of her passion, the young music fan is enthusiastically charting her future.
"Music will be by my side all my life," So said, adding that she dreamed of joining a band on stage at the Hong Kong Coliseum – the city's landmark concert venue – to perform together with a childhood friend.
How a studio works with disabled people to create meaningful designs
Professionally, she aspires to be a vet and has considered teaching. So said she was inspired by her mother, who is a teacher.
"I want to teach students with special educational needs," she said, believing she could share her experience with them and kindle their interests in their studies.
So also expressed gratitude to her music teachers, namely, Stephane S. Wong, Penny Fung and Lennie Kwong, who had helped her broaden her musical horizons. Wong coaches her on the drums, while Fung and Kwong are her piano and violin teachers, respectively.
Sign up for the YP Teachers Newsletter
Get updates for teachers sent directly to your inbox
Sign up for YP Weekly
Get updates sent directly to your inbox