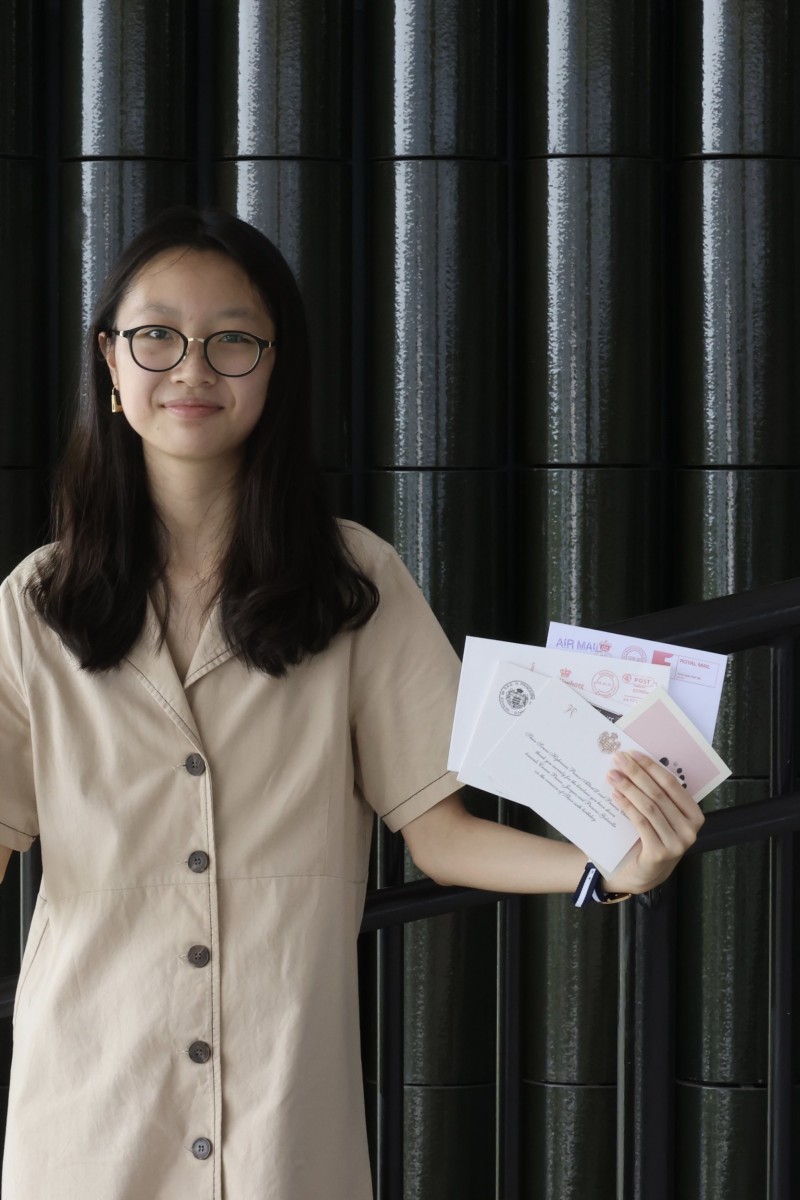 Iridescent Royal Replies: Hong Kong teen's Instagram documents letters she receives from royalty around the world
The 17-year-old behind the account talks about the most memorable responses she's received and the power of handwritten letters

Every week, Talking Points gives you a worksheet to practise your reading comprehension with questions and exercises about the story we've written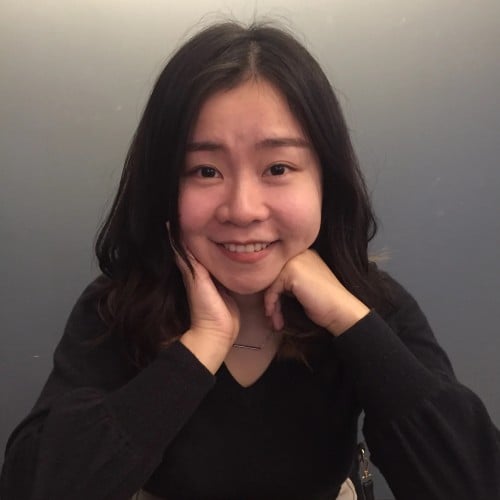 Kelly is a journalist from Hong Kong. She joined the Post in 2018, where she writes about Hong Kong's arts and culture, social welfare and the environment. She has a master's degree in Journalism from the University of Hong Kong.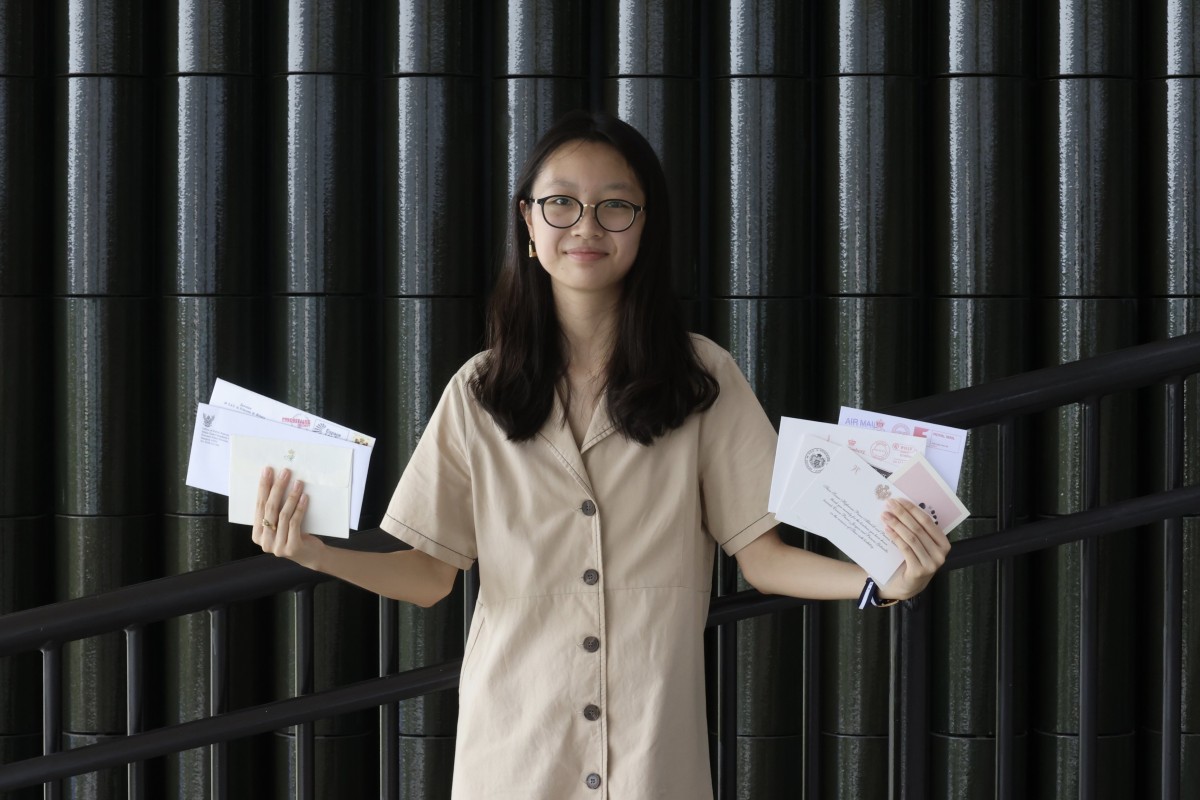 Of the 124 letters Miranda Li has written to royals, 76 have received replies. Photo: Jonathan Wong
While scrolling through Instagram in November 2019, Miranda Li Xiangyu found herself captivated by photos of letters with gold-foil monograms, glossy envelopes and colourful coats of arms – mail from royalty around the world.
Inspired, the Hong Kong teen wrote her first letter to the late Queen Elizabeth. Four months later, she received a reply with the British royal's coat of arms at the top followed by a short message of thanks.
"Queen Elizabeth II was well-known to every household in Hong Kong, due to the fact that Hong Kong was once a British colony. I thought it would be great to start with a royal family that has a deep connection with Hong Kong," said the 17-year-old, who added that she had received five replies from the late monarch over the past few years.
The day after the queen died, the Form Six student posted a photo on social media of the last letter she had received from her.
Miranda said: "I am planning to send letters to King Charles and Queen Camilla as well as the Duke and Duchess of Cornwall and Cambridge. I wish to express my deepest condolences."
Hong Kong poet Louisa Choi talks about opening up on Instagram
Over the past three years, the enthusiast has written 124 letters to royals around the world and has collected 76 replies. On Instagram, she posts photos of the letters, calling her project "Iridescent Royal Replies".
Since she was young, Miranda has been interested in history, especially the Chinese dynasties. "Royals represent the history of [their] times," she stated.
Miranda's letters to royals include birthday wishes and holiday greetings. To personalise each one, she writes a sentence in the recipient's first language.
Miranda Li has received a total of five letters from the late Queen Elizabeth. Photo: Handout
"After gaining more experience, I became more ambitious and attempted sending letters to royal families from places like Sweden and Thailand that rarely reply to people," she said.
When she got a reply from Thailand, it was an unforgettable experience. Someone from the Thai consulate came to the young student's doorstep to deliver the letter from Princess Maha Chakri Sirindhorn.
"[She] told me 'I am ... from the Thai consulate, and I would like to hand you a letter from the princess'," Miranda recalled. "She asked, 'Is there any document to prove your identity as I have to report [this] to the palace?' ... I gave her my ID card and signed."
Another memorable response the teen has received includes an autographed photo from Farah Pahlavi, the widow of the last Shah of Iran. Miranda's penchant for art and culture has also helped her connect with Queen Margrethe of Denmark, known affectionately as "Daisy".
Leave Your Worries: teen's podcast offers support, company for tough times
"Last year, I sent her a watercolour floral drawing and received a ... response from her, thanking me for my lovely drawing," she said.
"Queen Daisy is one of the most admirable, down-to-earth and underrated royals I have ever known. One thing in common between us is our fondness for art and culture."
Miranda also feels connected to Princess Marie-Esméralda of Belgium, who has handwritten responses to two of the teen's letters. One reply reads: "Thank you so much for your lovely letter. I hope that you will further your passion ... Take care, Esmeralda."
Benefits of handwritten letters
While it was the letters' beauty that captured Miranda's attention at first, writing to the royals has also become a way for the student to relax.
"Writing letters to royal families is my me-time. I am able to have a quiet moment by myself and do what I love. I feel like I can breathe and rest," she explained.
As this has been a "soothing" activity for her, Miranda also hopes to promote the power of handwriting in today's tech-savvy world.
"People can be very sloppy with instant messaging. It's difficult to tell whether someone is being genuine," she said, comparing it to letter-writing. "People may not treasure the relationship with one another as much."
Princess Marie-Esméralda of Belgium wrote a personal note in response to Miranda's letter. Photo: Handout
Having received support from her peers and teachers for her project, the teen wants to encourage other students to pursue their interests, too.
"As long as you have passion for it, you can manage to make a career out of it," said the student, who hopes to work as a museum curator after studying history or anthropology in university.
"Many fear leaving their comfort zones ... but I think students should follow their dreams – only then will they be able to have freedom in the mind."
Click here for a printable worksheet and interactive exercises about this story.
Sign up for the YP Teachers Newsletter
Get updates for teachers sent directly to your inbox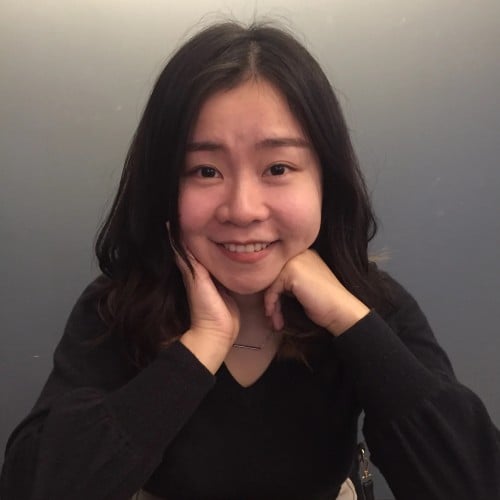 Kelly is a journalist from Hong Kong. She joined the Post in 2018, where she writes about Hong Kong's arts and culture, social welfare and the environment. She has a master's degree in Journalism from the University of Hong Kong.
Sign up for YP Weekly
Get updates sent directly to your inbox