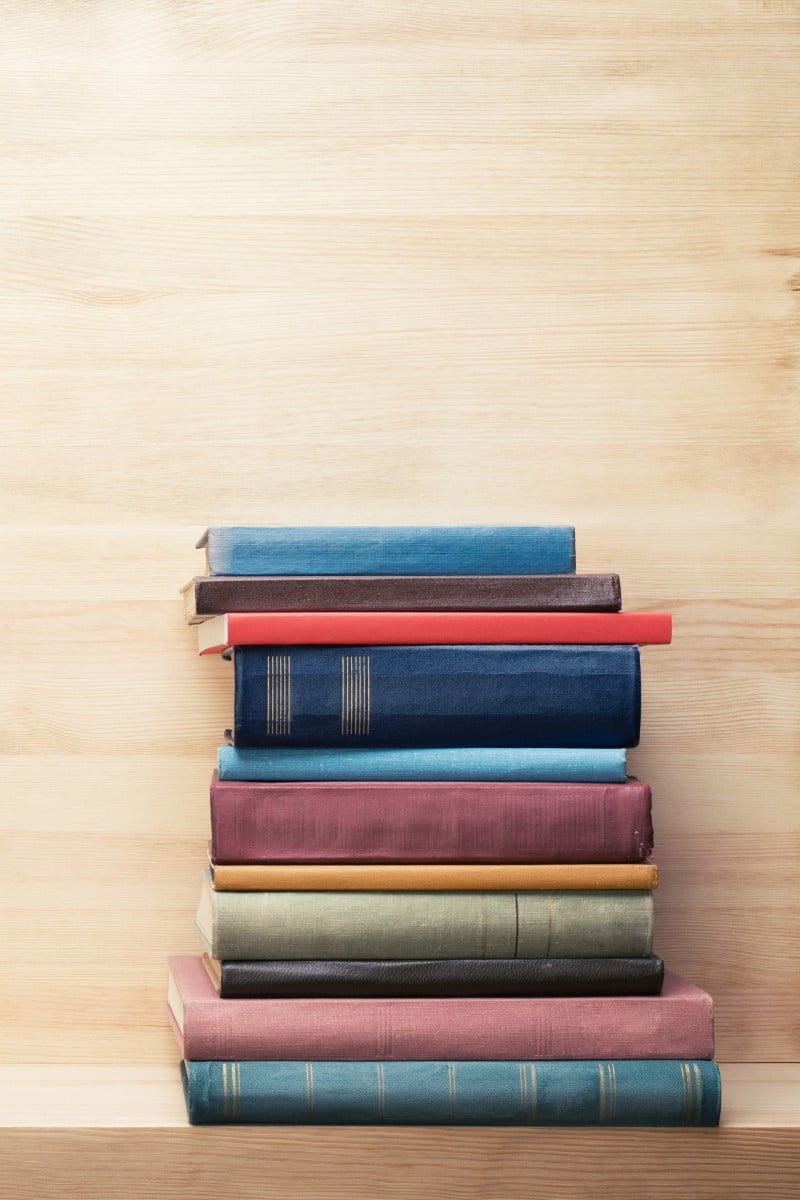 In 'A Magic Steeped in Poison', one girl must participate in a magical competition while navigating court politics in a fantasy version of China

'As Long As the Lemon Trees Grow' tells the story of a teen in Syria, forced to take on the role of doctor as she contemplates leaving her war-torn country
Clarisse Poon
Vijay Narayanan
Junior reporter Kayla Chan
|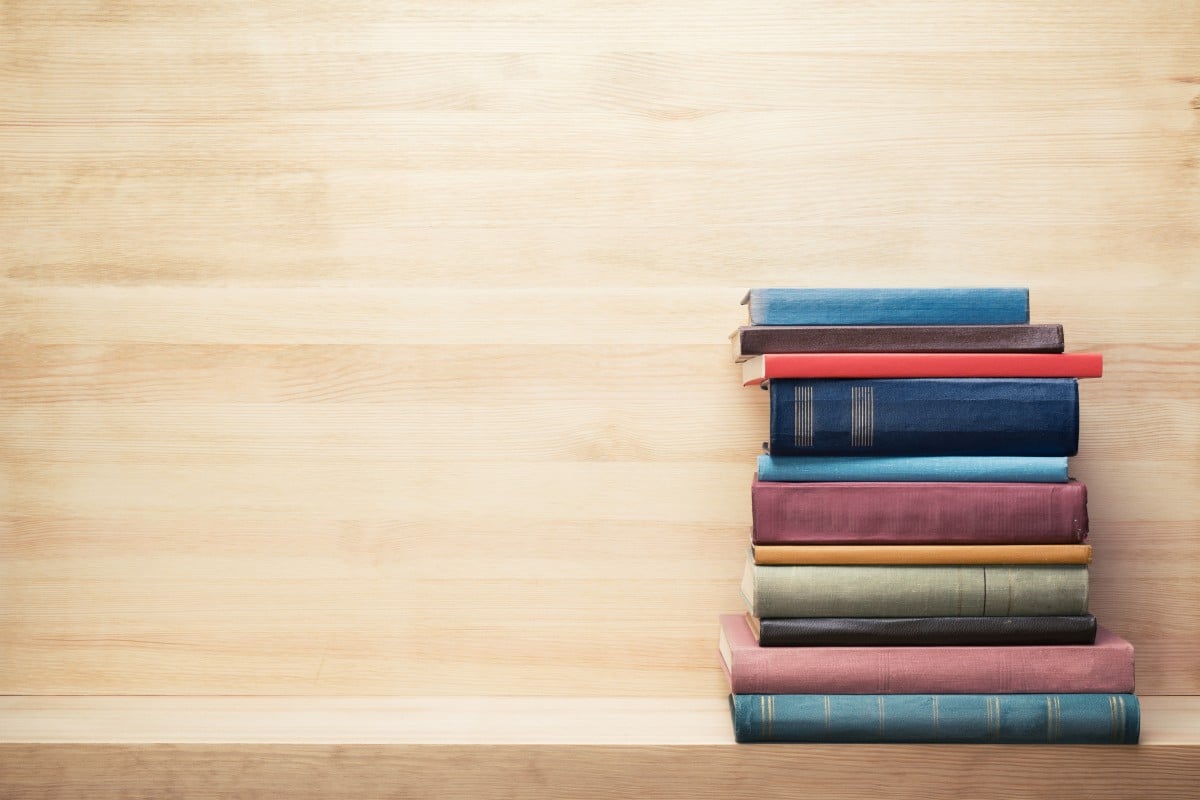 These are the books that kept us entertained in 2022. Photo: Shutterstock
There's nothing like curling up in the cold weather with a blanket and a good book. But which ones are worth your time? Check out our list of the best books of 2022, and grab a mug of cocoa while you're at it.
Babel, Or the Necessity of Violence: An Arcane History of the Oxford Translators' Revolution
by RF Kuang
After the death of his parents, Canton-born Robin Swift adopts an English name and is brought to Oxford University to study at its prestigious translation department, known as Babel. There, he learns about the magic of etymology and languages, which can be used to create silver bars used to sustain the British Empire and its conquests. Oxford feels like a safe haven for Robin after his tumultuous past. Still, even as he forges lifelong friendships and delves deeper into the fascinating world of foreign languages, he grapples with growing discomfort with his role in British imperialism.
Fantasy novels often deal with significant real-world issues such as politics or morality, but this rises above the rest with its thought-provoking discussion of colonialism and how, sometimes, the only way to escape oppression is for the oppressed to become complicit.
The 12 best English songs of 2022: Earworms from Beyoncé, Taylor Swift and Charlie Puth x BTS' Jungkook
The Woman in the Library
by Sulari Gentill
This genre-bending detective novel is not what it seems – the mystery novel within a mystery novel within a mystery novel threatens to blow your mind while maintaining the suspense and unpredictability readers of the genre know and love.
The novel is written in the form of a manuscript by writer Hannah Tigone, about a woman who overhears a murder while writing her own book (confused yet?) at the Boston Public Library. Hannah, being a native Australian, sends chapters of her manuscript to American beta reader Leo Johnson to check the accuracy of her depiction of Boston. Through the correspondence between Hannah and Leo, readers learn of a string of murders happening in the real world, even as Hannah's fictional protagonist investigates the murder in the library. As both mysteries develop simultaneously, it's clear that nobody can be trusted, and appearances can be deceiving.
A Magic Steeped in Poison (The Book of Tea #1)
by Judy I Lin
A lively fantasy permeated with real and fictional aspects of Chinese culture, this novel keeps the tension high as the protagonist participates in a high-stakes magic competition with her sister's life on the line, even as the danger heightens and conspiracies swirl.
A spate of deadly tea poisonings has placed the country on high alert, and even Ning's mother, a master of tea-brewing magic, has succumbed, while Ning's sister, an apprentice, is on her deathbed. An invitation to the prestigious tea-brewing competition in the imperial city – the prize being a favour from the princess – spurs Ning to impersonate her sister and participate. But, despite the gild and glamour of the palace, the challenging trials, and a budding romance, all is not well: a rebellion is brewing, and the people Ning is closest to may have been hiding things all along. Ning must learn to navigate court politics, pretend to be adept at an art she has little experience with, and try not to get killed or eliminated in the process.
How High We Go in the Dark: A Novel
by Sequoia Nagamatsu
Set in 2030, the story talks about a grieving archaeologist, Dr Cliff Miyashiro, who travels to the Arctic Circle to continue conducting research on behalf of his deceased daughter. While digging through the now-melted permafrost, researchers discover the body of a girl who died of an ancient virus, accidentally leashing the virus upon the world.
The story continues with life on Earth being reshaped during the plague, following family members infected with the virus during research, falling in love during the pandemic, and more. Throughout the novel, Nagamatsu leads us on this thrilling yet compassionate journey, bringing out the message of human resilience and connectivity.
Best of 2022: 11 films we loved this year, from Top Gun: Maverick to Black Panther: Wakanda Forever
As Long As the Lemon Trees Grow
by Zoulfa Katouh
The book centres on 18-year-old Salama Kassab, a pharmacy student forced to take on the role of doctor and surgeon during the 2011 Syrian Revolution. Witnessing the horrors of the war, Salama is determined to make life-changing decisions to protect the ones she loves, yet her loyalty and relationships keep her home.
Beneath the heart-wrenching themes of anguish, grief and war lay heart-warming messages of love, faith, resilience and survival. Through the symbolism of lemon trees, Katouh reminds us that there is always happiness and hope during tragedy.
Man Made Monsters
by Andrea Rogers
Man Made Monsters by Andrea Rogers is a fantastic collection of short horror stories following one Native American family through the generations. The collection delivers exciting takes on your classic horror elements, from vampires and zombies to werewolves, and delves into the dark side of humanity and what turns people into monsters.
Themes of colonisation, death, grief, generational trauma and community are cleverly blended into these independent yet intertwined short stories through the family lineage and time. Different types of monsters menace the border between realms, but ultimately all coexist in one world, making these tales as shocking as they are resonant. All in all, Man Made Monsters is a perfectly crafted horror tale with immense energy and depth.
The 7 best TV shows of 2022: Wednesday, Ms Marvel and Spy x Family kept us glued to our screens
An Immense World
by Ed Yong
Photo: Penguin Random House
Pulitzer-Prize winner and New York Times bestselling author Ed Yong dazzles us with his new book An Immense World, a work of narrative non-fiction which investigates the hidden senses of animals and welcomes us into a reality where we perceive the world as it is perceived by animals.
We encounter turtles that can track Earth's magnetic field, the sensitivity of a crocodile's face, and the evolution of a squid's eyes to track whales. An Immense World is the perfect book for a relaxing Sunday afternoon, letting you explore the animal world from the comfort of your armchair.
Half American: The Epic Story of African Americans Fighting World War II at Home and Abroad
by Matthew F Delmont
Mathew Delmont tells an epic tale in Half American, where African-Americans fight a double battle during the Second World War: one against racism in their own land and another against fascism. This non-fiction book gives us an entirely new outlook on the Second World War and showcases the brave soldiers who are often forgotten about in documentaries and period films. Half American is a must-read for any history buff or anyone trying to learn about the lesser-known stories of WWII.
Lesser Known Monsters of the 21st Century
by Kim Fu
Kim Fu delivers a strong punch in Lesser Known Monsters of the 21st Century, where the abnormal becomes normal, and the normal becomes abnormal. Such is Fu's prose and language that a girl growing wings on her legs seems like an everyday thing, while a bug-ridden house is a nightmare from the depths of the underworld. Enchanting, mystical and shining with ingenuity, Fu's book is strongly recommended if you're bored of the typical titles on your local bookstore's shelves.
Sign up for the YP Teachers Newsletter
Get updates for teachers sent directly to your inbox
Sign up for YP Weekly
Get updates sent directly to your inbox