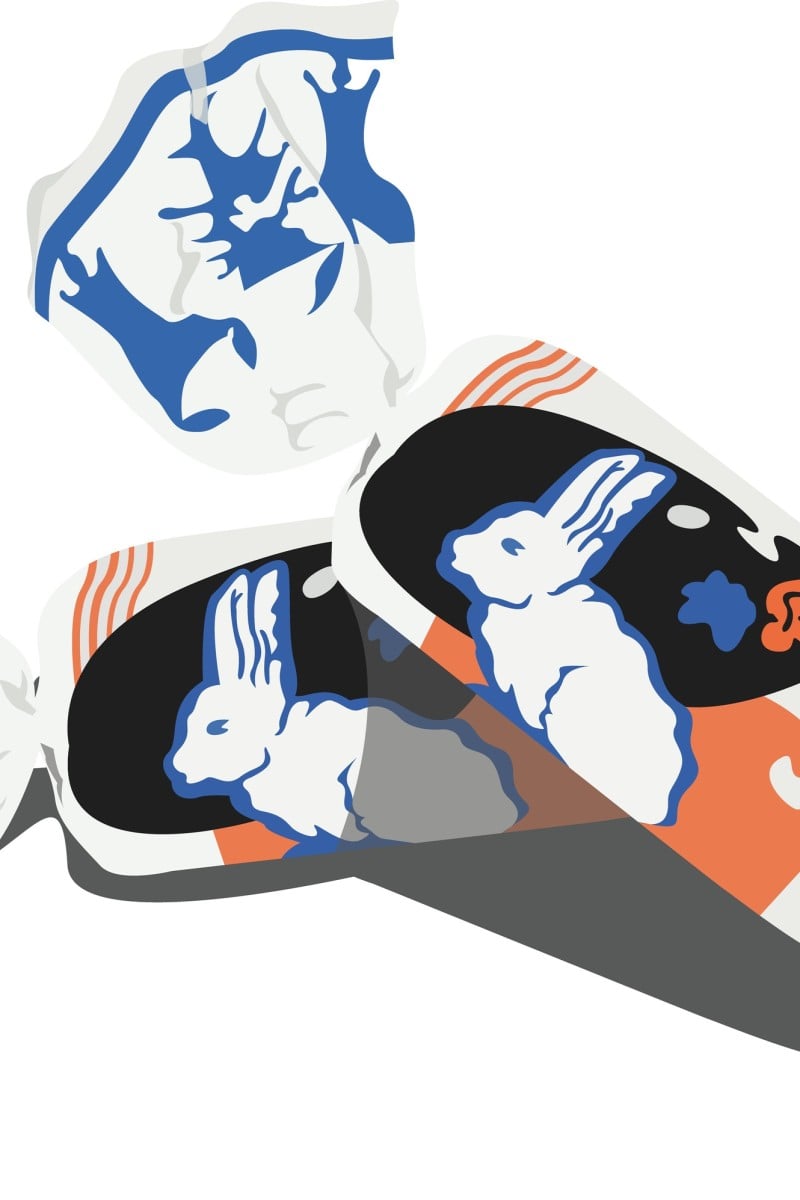 9 famous rabbits from pop culture, from iconic candy to Bugs Bunny and Miffy
Kick off the Year of the Rabbit by showing some appreciation for book characters like Peter Rabbit and the White Rabbit from 'Alice in Wonderland'

K-pop group NewJeans has claimed the rabbit as its mascot, and a leaping bunny icon helps you find cosmetics that haven't been tested on animals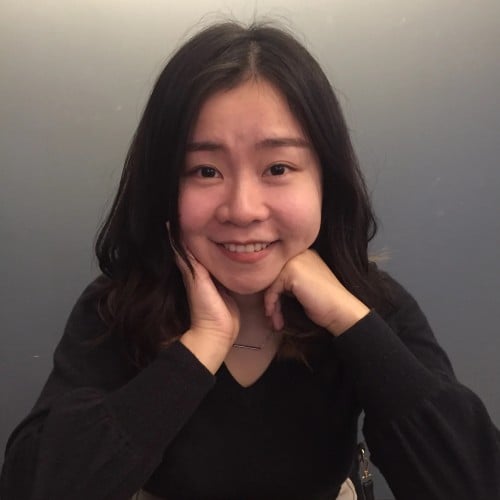 Kelly is a journalist from Hong Kong. She joined the Post in 2018, where she writes about Hong Kong's arts and culture, social welfare and the environment. She has a master's degree in Journalism from the University of Hong Kong.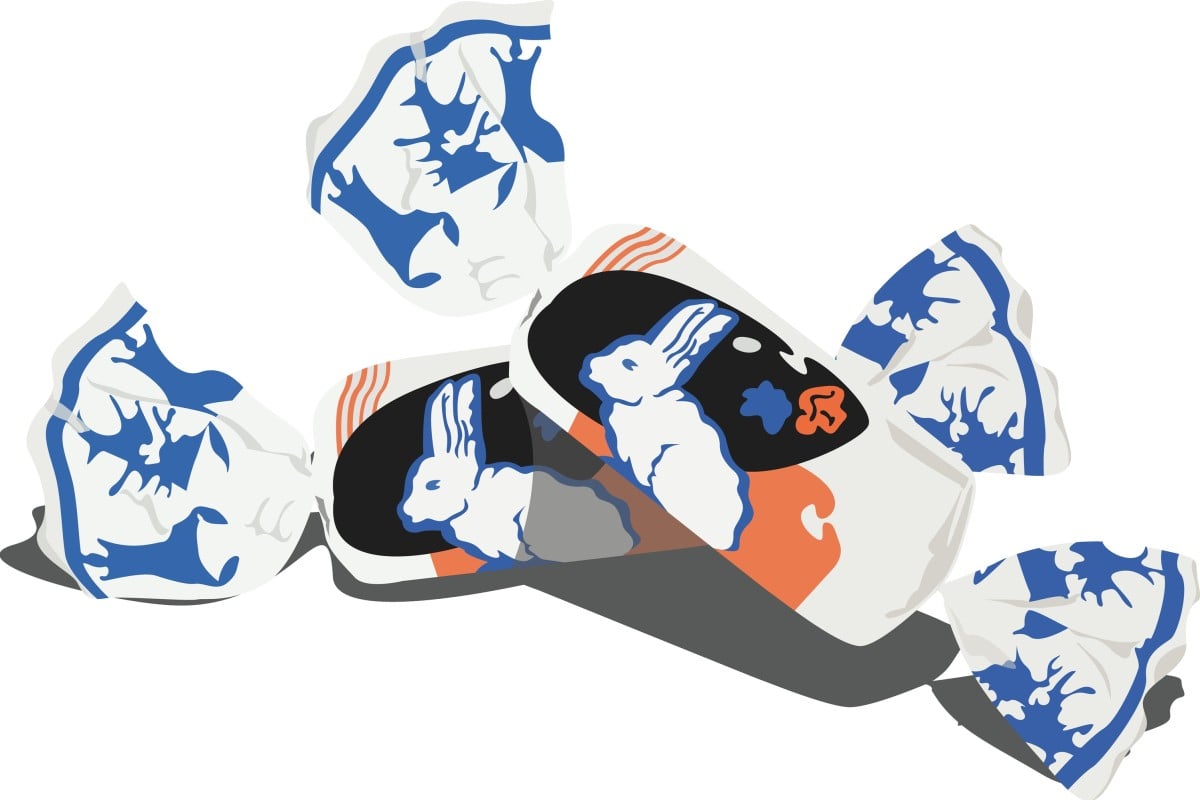 What's Chinese New Year without some delicious White Rabbit candy? Photo: Shutterstock
From White Rabbit candy to the Kpop group NewJeans and Peter Rabbit, these long-eared, cotton-tailed creatures continue to be pop culture icons. Since 2023 is the Year of the Rabbit, let's kick off the year with a look at nine famous rabbits in pop culture.
Hong Kong's pet rabbits enjoy luxury bunny resort while owners head on holiday
This year marks the 80th anniversary of this nostalgic sweet. Wrapped in edible rice paper, this chewy milk candy – featuring a red, black and blue colour palette against a white background – continues to hold a special place in our hearts.
In 1943, ABC company, a now-defunct business in Shanghai, launched "ABC Mickey Mouse Candy", featuring a red Mickey Mouse on the packaging to appeal to children. But soon came the Cultural Revolution in China, and Mickey Mouse was seen as a foreign symbol. The brand was redesigned to feature a more Chinese-style white rabbit instead, symbolising longevity.
In 1972, former US president Richard Nixon even received the candies as a gift during his historic visit to China – the first time the American public saw images of the mainland in two decades. Today White Rabbit candy is a favourite of the Chinese diaspora, encapsulating the collective memories of many.
You can even find White Rabbit ice cream now! Photo: Twitter
K-pop fans might see a bunny and immediately think of up-and-coming girl group NewJeans, which has been making waves with its concept music videos and Y2K aesthetic. The group's self-titled first album features its cartoon bunny mascot, and fans of the group are called Bunnies, which is "tokki" in Korean.
NewJeans' album cover, featuring the group's adorable floppy mascot. Photo: Amazon
From Twice's Tzuyu to Lionel Messi, here are celebrities, politicians, and scientists born in the Year of the Rabbit
In the US, the Easter Bunny is synonymous with spring and the Easter holiday. Although there is no mention of the Easter bunny in the Bible, this much-celebrated character is popular among children who, on Easter Sunday, look for special treats left behind by the Easter Bunny. Like Santa Claus, children may even visit the Easter Bunny to take pictures.
Check out this popular commercial from the 1980s, which shows a hungry bunny munching on a treat, before hopping off to reveal a basket of Cadbury Creme Eggs.
"What's up, Doc?" – these immortal words from Bugs have become a punchline for many. Hailed as an American cultural icon, Bugs Bunny is an anthropomorphic grey and white rabbit famous for his slick and defiant character.
He first appeared in the animated short "A Wild Hare" in 1940 and starred in more than 160 cartoon shorts produced from 1940 to 1964, becoming the official mascot of Warner Bros Entertainment. His quick wit and cool charisma have left a lasting impression on many viewers; Bugs is the ninth most portrayed film personality in the world and has his own star on the Hollywood Walk of Fame.
Bill Murray, Bugs Bunny, and Michael Jordan in a scene from "Space Jam". Photo: AP/ Warner Bros
7 Lunar New Year recipes to welcome the Year of the Rabbit in style, from Korean jeon to Chinese pumpkin cake
The White Rabbit in
Alice in Wonderland
Alice in Wonderland was originally written by Lewis Carroll in 1865 and adapted into multiple movies, the most famous being the 1951 Disney animated film. In the story, Alice follows a perpetually late White Rabbit down his rabbit hole, landing in Wonderland.
The White Rabbit symbolises curiosity and sparks Alice's spiritual awakening and quest for knowledge as she dives into this mysterious world of walking, talking playing cards and smoking caterpillars. This story gave us the popular phrase "down the rabbit hole", which means to explore something deeply – it is often used as a metaphor for distraction, for example: "I wanted to go to bed, but then I went down the rabbit hole reading about famous rabbits in pop culture."
"I'm late, I'm late, for a very important date!" Photo: Shutterstock
Peter Rabbit first appeared in 1902 in The Tale of Peter Rabbit, written by English author Beatrix Potter. Peter is an adventurous, but often naughty, young rabbit who always wears a blue jacket with brass buttons and shoes and can't help getting into trouble in a neighbouring human's vegetable garden.
The book has been translated into 36 languages and sold 45 million copies, making it one of the bestselling books in history. Many people view him as an inspirational friend you would want to hang out with, however mischievous and adventurous.
Peter Rabbit is one of the world's most iconic children's book characters. Photo: Shutterstock
Judy Hopps has one goal in Disney's 2016 film Zootopia: to become the first bunny police officer in the Zootopia Police Department. She is strong-willed and motivated, and her determination to make the world a better place and defy discrimination against other species certainly won viewers' hearts.
Nick Wilde and Judy Hopps in a scene from Zootopia. Photo: Film Online
What does the Year of the Rabbit represent?
Created by Dutch artist Dick Bruna in 1955, the first Miffy book (called Nijntje in Dutch) featured primary colours such as red, yellow and blue. It was this minimalist style that made the rabbit so easily recognisable. Most popular with preschoolers, Miffy is huge in Japan, where many children grew up watching Miffy on television and seeing her in picture books. The creator, coincidentally born in the Year of the Rabbit, created the characters while telling his son a bedtime story while vacationing by the sea.
Unfortunately, many cosmetic brands use rabbits and other animals, such as mice, to test products such as lipstick, deodorant and cologne. If you want to avoid buying any of these cosmetics, you can look to Cruelty Free International, an animal protection group which advocates for the end of all animal experiments.
Look for a logo similar to this! Photo: Shutterstock
The organisation launched The Leaping Bunny programme in 1996 to help people find products that don't test on animals. Its logo is the only internationally recognised symbol guaranteeing consumers that no animal testing was involved in the process of any product displaying it. If you want to make sure you're purchasing cruelty-free products, check out the compassionate shopping guide from the Leaping Bunny Programme website and look for the logo on anything you want to buy.
Sign up for the YP Teachers Newsletter
Get updates for teachers sent directly to your inbox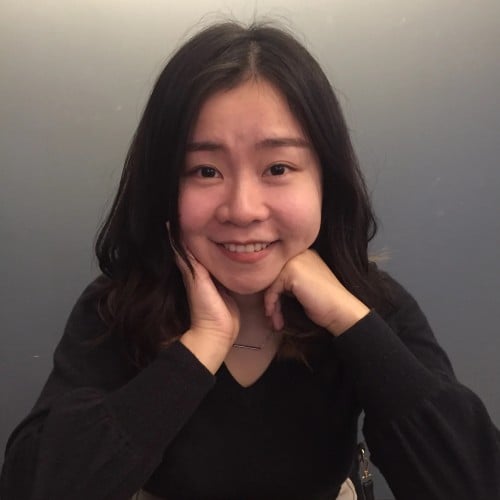 Kelly is a journalist from Hong Kong. She joined the Post in 2018, where she writes about Hong Kong's arts and culture, social welfare and the environment. She has a master's degree in Journalism from the University of Hong Kong.
Sign up for YP Weekly
Get updates sent directly to your inbox