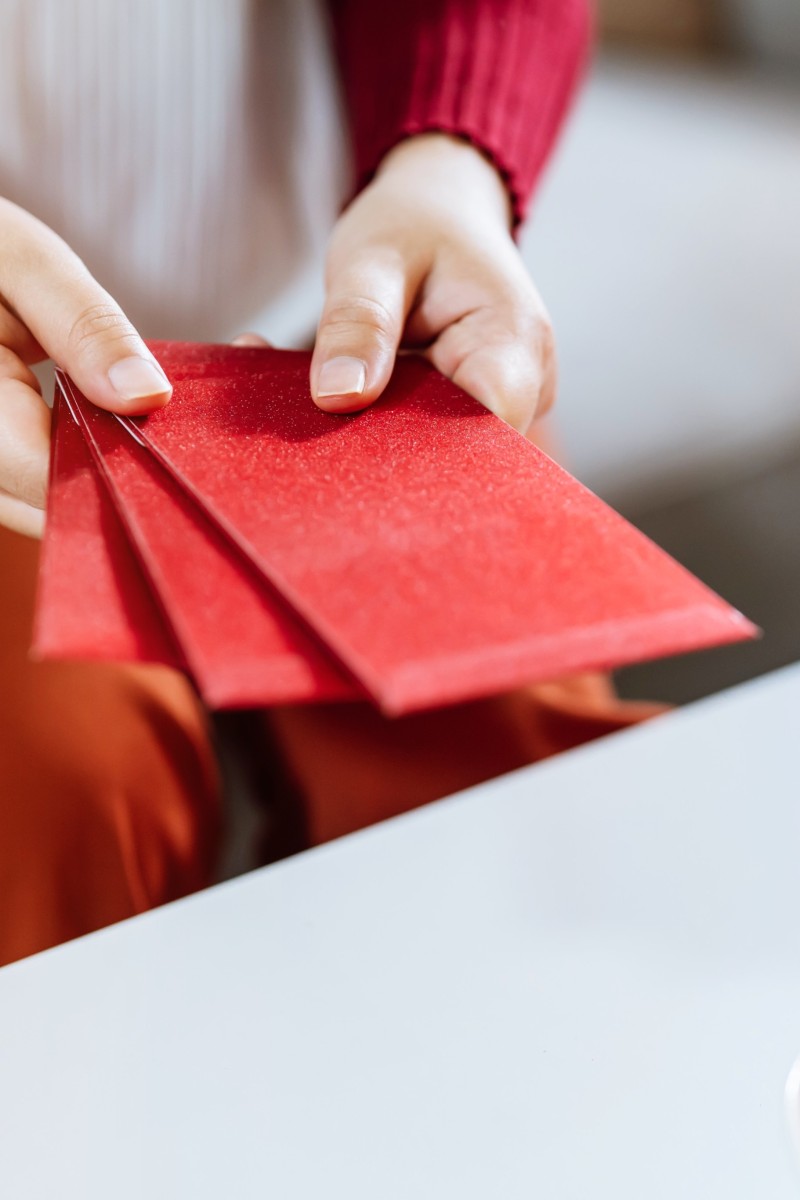 Hong Kong NGO Greeners Action aims to collect 8 million used red packets by February 27 for its Lai See Reuse and Recycle Programme

Every week, Talking Points gives you a worksheet to practise your reading comprehension with questions and exercises about the story we've written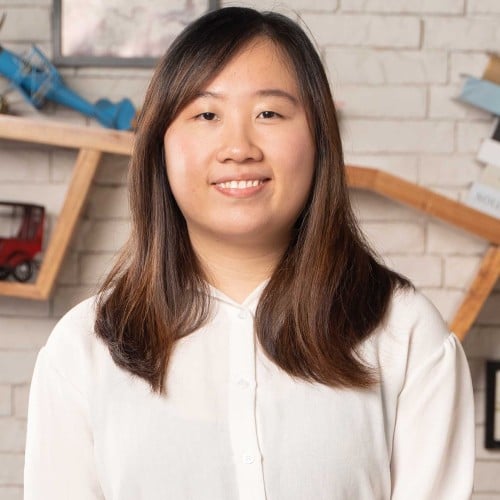 Sue joined the Post in 2021. She graduated from the University of Hong Kong with a double major in journalism and counselling.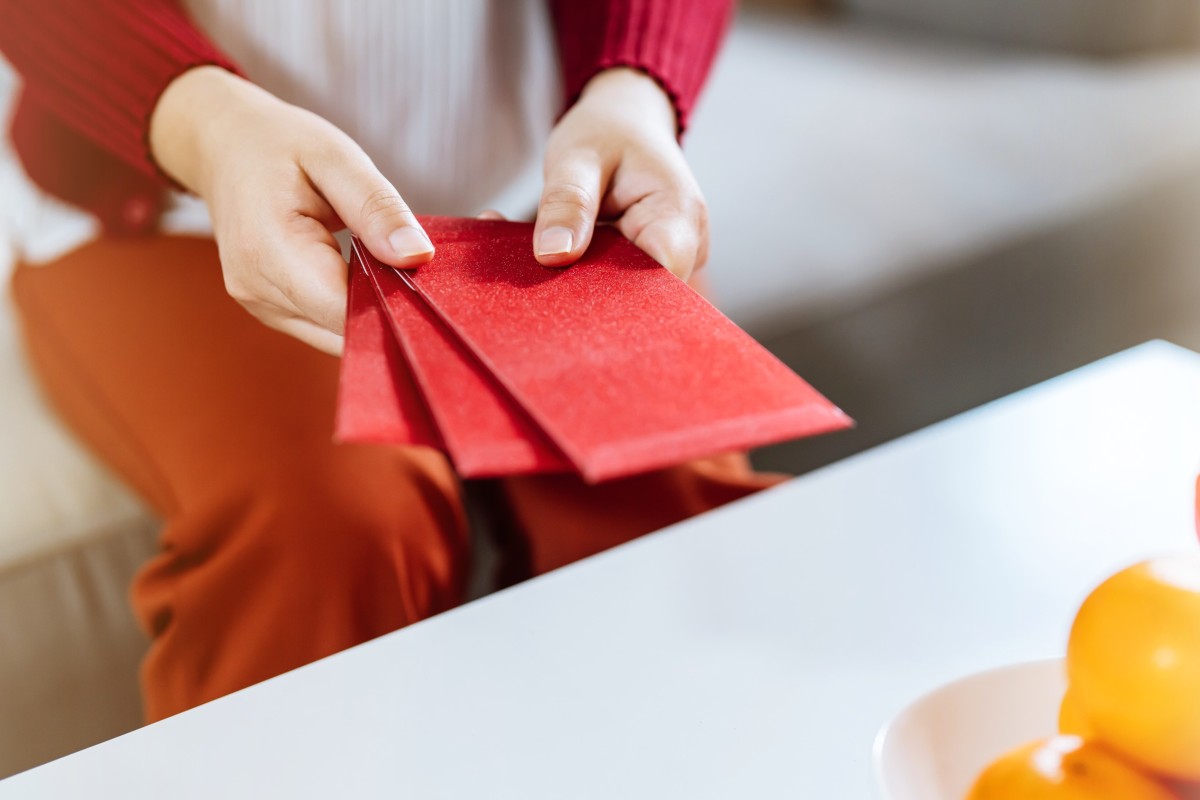 Red envelopes without the zodiac animals, surnames and year are much easier to reuse. Photo: Shutterstock
Over the past two weeks of Lunar New Year celebrations, 12-year-old Valerie Shek received more than 100 red packets. The pupil plans to save half of her lai-see money in the bank but does not want to send her pile of envelopes to Hong Kong's landfills.
"For the very unique ones, I usually keep them and make art with them," said the student from the Independent Schools Foundation. "But some repeated and similar-looking envelopes, I will put [them] in a recycling bin ... instead of going to waste."
The pupil's building launched a red packet recycling programme in 2015. Since then, she recalled the lobby's recycling bin would always be full of red envelopes.
"My parents have always taught me about the importance of recycling," Valerie shared.
Valerie Shek made a table centrepiece with the red envelopes she received this year. Photo: Handout
Filled with money, lai-see is given as a gesture of luck and goodwill. But the auspicious packets often end up in the city's overflowing landfills.
According to local environmental group Greeners Action, Hongkongers go through 320 million red packets every Lunar New Year – this amount of paper envelopes requires about 16,300 trees.
To advocate for a less wasteful festive tradition, Greeners Action has run its Lai See Reuse and Recycle Programme since 2010. Over the years, it has collected and recycled more than 60 million red packets.
"The number is encouraging. It means we have saved around 3,400 trees, equivalent to the number of trees in 2.4 Kowloon Parks," said Angus Ho Hon-wai, executive director of the green group.
Angus Ho is the executive director of Greeners Action. Photo: Handout
"Many things can be reused from the Lunar New Year, such as the poon-choi bowl. 'Out with the old and in with the new' doesn't mean we have to throw away all the unused stuff," the director stressed.
Last month, the organisation distributed more than 1.96 million recycled lai-see packets to the public. By February 27, it aims to collect more than 8 million used red packets through more than 250 collection bins it has placed at shopping malls and stores.
He noted that the programme only accepted envelopes without the year, Chinese zodiac signs, surnames and tape. "We recommend people to use red packets adorned with a simple design and made of recycled paper," said Ho. He added that the group usually spent months looking through the donated red envelopes to toss out those that could not be reused.
Where to give away used items in Hong Kong after Lunar New Year cleaning
Hong Kong's biggest cosmetic retailer Sa Sa is one of the 97 operators joining Greeners Action's recycling programme. More than 50 of their branches have collection boxes.
Having supported the programme for a decade, the beauty company has noticed a change in the red envelope tradition. "Fewer people are using the taped envelopes or those with specific information ... During the pandemic, more people are giving e-lai-see," said Simmy Mak, general counsel and company secretary of Sa Sa.
"Chinese still prefer handing [out] physical lai-see ... But as digital payment becomes more common in the future, maybe the red envelopes will disappear."
Hong Kong students invent smart rubbish bin to encourage recycling
This year, 13-year-old Clarisse Poon received 66 red packets that were both physical and electronic.
"Due to Covid and many relatives emigrating to other countries, I have received more e-lai-see. Some people will even put a payment link on their social media accounts for you to collect lai-see," said the student from St Paul's Co-educational College.
"I would prefer receiving reused lai-see as that's a sign of people having environmental awareness," said the pupil, adding that she used some of the envelopes to make a Lunar New Year's candy box.
Clarisse Poon's candy box was constructed from recycled lai-see envelopes. Photo: Handout
Sharing Clarisse's sentiment, 12-year-old Valerie Chiu didn't mind receiving a reused lai-see packet. "I mostly care about the tradition ... and the content inside," said the St Mary's Canossian College student.
She received about 20 red packets this year and planned to use the most beautiful envelopes to make lanterns for the Mid-Autumn Festival.
The electronic lai-see would be less wasteful, but the pupil said she still preferred receiving physical packets.
"It is a token of one's regard, and I would be more delighted when somebody gives me a red packet face to face," she shared.
Valerie Chiu made a lantern using her empty lai-see envelopes. Photo: Handout
Use our printable worksheet or online interactive exercises to test your understanding of this story.
Sign up for the YP Teachers Newsletter
Get updates for teachers sent directly to your inbox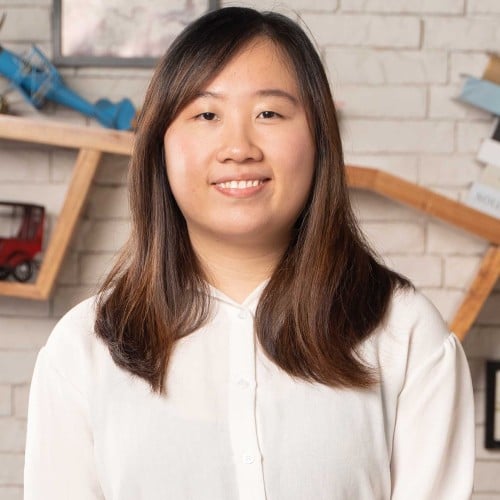 Sue joined the Post in 2021. She graduated from the University of Hong Kong with a double major in journalism and counselling.
Sign up for YP Weekly
Get updates sent directly to your inbox