YP EXCLUSIVE: Indian YouTuber CarryMinati (Ajey Nagar) tells us why roasting fellow YouTube stars like PewDiePie doesn't make him a hater
The 20-year-old's videos range from PUBG live-streams to his thoughts on pop culture, and his channel has more than seven million subscribers.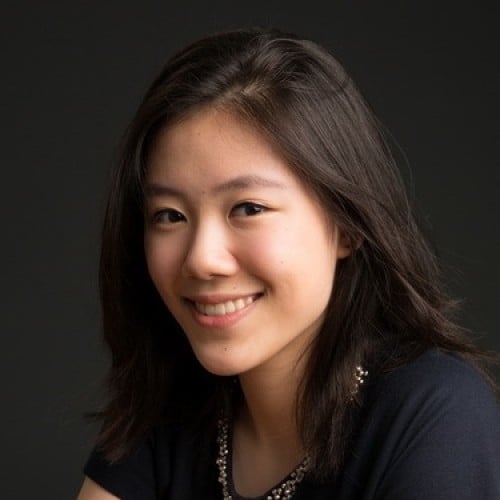 Veronica Lin was a junior reporter for Shenzhen Daily before joining SCMP Young Post in 2012. She left the Post in 2020.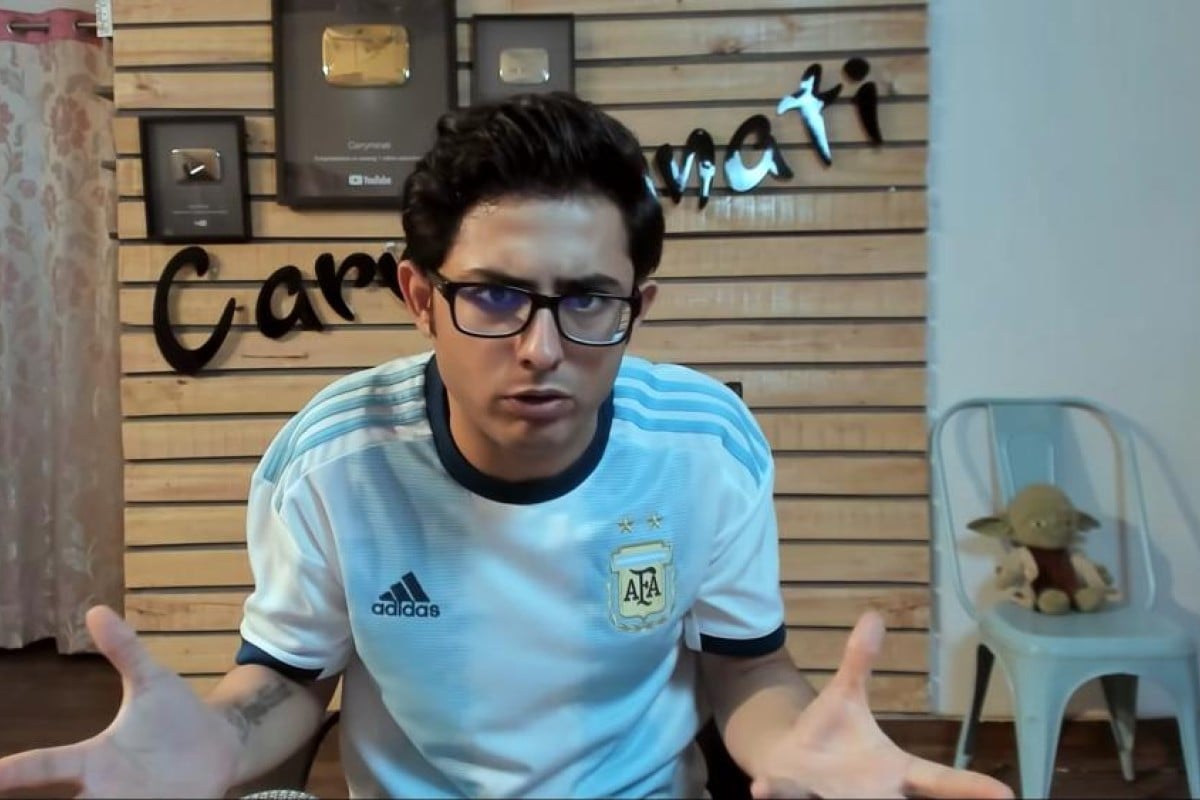 Nagar's channel has more than seven million subscribers.
Ajey Nagar is an Indian YouTuber, but he's not just any YouTuber – the 20-year-old's roasting channel CarryMinati has more than seven million subscribers and 600 million-plus views. He has also been named one of Time magazine's Next Generation Leaders of 2019.
While his videos range from video game live-streams to his thoughts on random things, he's mostly known for making videos of himself roasting other YouTubers. But what exactly is roasting? The YouTube sensation chatted with us over Skype about his specialised craft.
"Roasting is picking out things that are funny and making a new video or product out of it. You can watch my videos as standalones, and they might even be funnier than the originals," says Nagar. "In reaction videos, you're just watching a video and reacting to it, while making comments like 'oh nice', 'ha' and 'cool'."
His viral diss track against the second-most subscribed user on YouTube, Felix Arvid Ulf Kjellberg – more popularly known as PewDiePie – has garnered more than 22 million views since its release five months ago. 

"I really enjoyed shooting the PewDiePie diss track! It was all very spontaneous, we wrote the concept and shot the whole video in less than a week. And the response made it absolutely worth it," he says. However, Nagar is anything but  an overnight success. "I started making videos in 2009, but it wasn't until 2014 that I decided I wanted to do it full-time," he says. "It took me eight years before I achieved moderate success."


His new-found fame certainly didn't come without controversy – understandable, considering almost all he does is poke fun at others. "Back in the day, I used to receive threats," Nagar says. "However, I  now ask for permission from people  I roast, and oftentimes they'd even re-share my videos."

Roasting, he says, is very different from spreading negativity. In fact, below each of his videos there's disclaimer that reads: "Please don't go out of your way to hate on anyone I talk about in my videos. This channel is to entertain people and I usually focus on joking about what the people are doing, not the individual themselves. Please don't go spreading hate, it's all for laughs."

"The way I roast is very different,  I roast in a very friendly and humorous way," he explains. "We don't want them to be offended. Besides, it's nothing personal."

Choosing who or who not to roast has now become second nature to Nagar; he always tries to strike a balance between giving his fans what they want and making the videos he most enjoys shooting. "The PewDiePie video was requested many times by fans,"  he says, "but if there's something I like, I'd still make a video about it, regardless of whether or not I think my fans will like it."
 
According to data collected by a media measurement company called ComScore, India is currently YouTube's largest audience, with 265 million active users per month. And The Guardian reports that there are about 300 hours of content uploaded to the platform every minute.
However, with YouTube being an accessible platform to almost everyone, how did Nagar manage to stand out from the rest and amass such a huge following? Nagar says his videos have done well because he is a viewer too, and he knows what they want. "They can relate to what I say," Nagar explains.

"It's not easy but it's very simple, you just have to be yourself," he says. For this reason, he still speaks Hindi – one of the 22 major languages used  in India – in almost all of his videos. While many YouTubers are known to use clickbait to boost views, it's often frowned upon, especially when the title of the video isn't remotely related to the actual content.

"Clickbait is an art – you're essentially convincing others to believe it's something that it's not," he says. "I'm not against it, as long as it's been put into context."

To diversify his content, he now collaborates with artists like Norwegian DJ and music producer Alan Walker. Known for producing mega hits such as Faded and Sing Me to Sleep, Walker had contacted him prior to releasing his new single, On My Way. The fruit of their collaboration had a whopping one million views within 48 hours of its release. 

With the world of YouTube at his feet, he's now a full-time YouTuber with no plans to go to university or pursue a different career. "I didn't want to quit school,  I regret that I cannot have a college experience," he admits.
However, his advice to young people would be, "Before quitting school or your day job, ask yourself this one question: Are you good at what you do? If you really believe in what you're doing, then, by all means, just do you."

Edited by Nicole Moraleda
Want to be a famous YouTuber? Get a taste of a streamer's life in Youtuber Life OMG Edition [Video Game Review]
From Logan Paul and PewDiePie to 7-year-old Ryan ToysReview: The top 10 highest-paid YouTubers of 2018
Thai YouTuber Phum Viphurit on what he did when 88rising featured him, visiting Hong Kong, and what to expect of his show
Sign up the YP Teachers Newsletter
Get updates for teachers direct to your inbox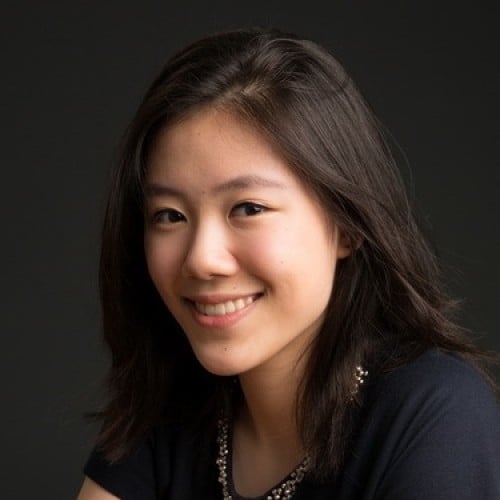 Veronica Lin was a junior reporter for Shenzhen Daily before joining SCMP Young Post in 2012. She left the Post in 2020.
Subscribe to YP Weekly
Get updates direct to your inbox