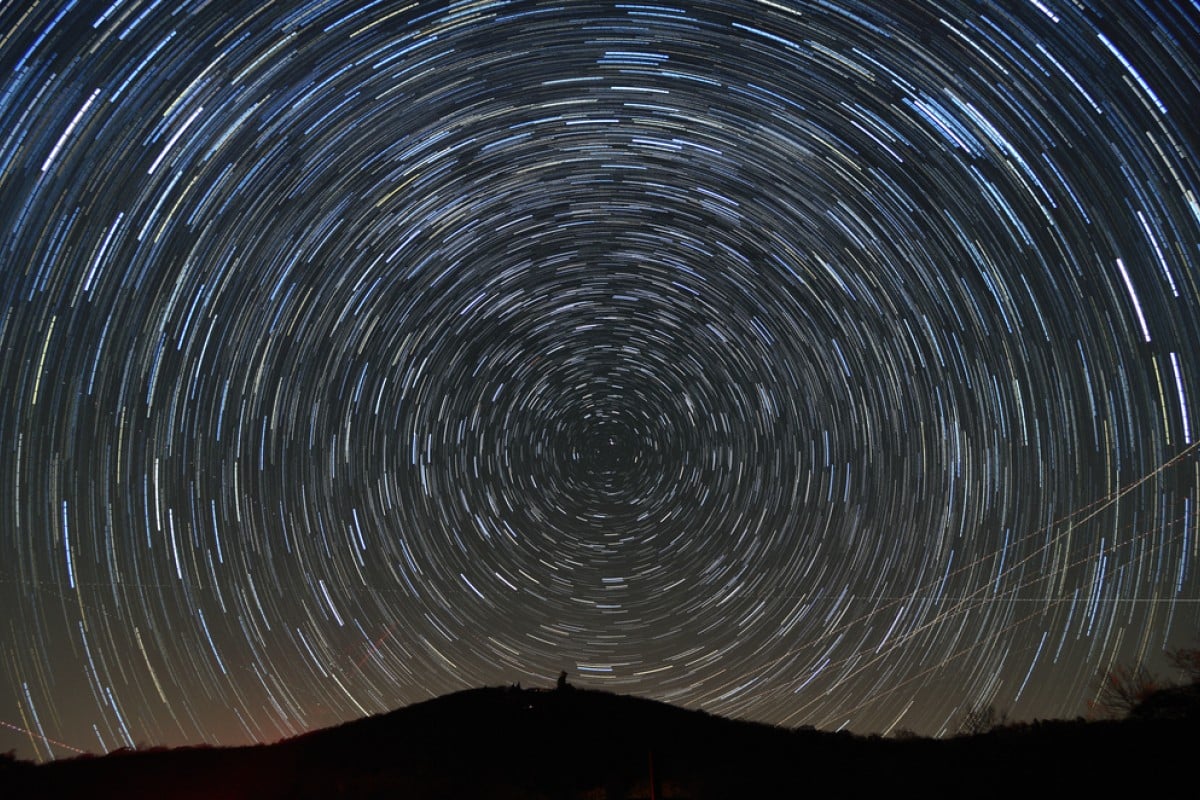 Wondering how to spend your summer nights now that the World Cup is finished? Well, you could do worse than taking the time to look up at the night's sky - and become a stargazer. 
Despite Hong Kong suffering from the effects of light pollution - where the glow of lighting from thousands of buildings, streets and cars shines up into the sky each night - we are still able to enjoy some amazing twilight scenes if we move away from the city centre.
You don't need to own an expensive telescope or professional cameras to enjoy the stars either. "Your eyes are probably the best telescope in the world," says Donald Tsui, president of Lingnan University's astronomy club.
Astrophotography 101: how and where to take photos of the stars in Hong Kong and tips from an award-winning pro
There are trillions of stars in our galaxy, and even if you are a beginner, it is easy to find out what is in the night sky, which changes with the seasons.
To give you an idea of what you're looking at, it might be worth downloading an app to your smartphone or tablet. (Apple users could try Sky Guide [HK$15], while Android users can try Sky Map [free].) These help to identify the stars, constellations, planets, satellites - and more - that are right in front of you.
Tsui says you can use an astro calendar, too - a circular map of all the different features of the night's sky we can see during the year. You can find an astro e-calendar on the Hong Kong Observatory's website.
The best spots in Hong Kong to catch the first sunrise of 2018
Unlike solar eclipses, it's safe to look up at the stars at night, but there are some rules about good manners to follow. First, never use a flash when taking photos while stargazing. It will not help you photograph the stars, and the flash will hurt people's eyes; in the dark, people's pupils get bigger to let in as much light as possible. A sudden flash of strong light from a camera will hurt or even damage their eyes.
If you must use a torch while stargazing then always use a red light, not a white or yellow light, to help preserve your night vision. You can create you own red light by wrapping a small piece of a red plastic bag over the end of your torch.
Also, don't light a fire while you are stargazing, as smoke will affect your vision, and the view of anyone using a telescope. Tsui says: "A responsible stargazer is considerate to other people because we all share the same twilight."
5 forgotten spots to snap the best photos of the HK skyline from for your Instagram feed
A common misunderstanding about stargazing in Hong Kong is that you have to travel far off the beaten track to see anything. But Tsui says there are many well-known places offering good night views, especially for beginners. The most accessible place is Plover Cove Reservoir, at Tai Mei Tuk, which is easy to get to from Tai Po Market. Start the night with a barbecue with your friends, then stay on to gaze at the stars.
Another easy place to reach is Tai Au Mun, near Clear Water Bay - take a bus from Diamond Hill or Hang Hau MTR stations.
If you are happy to travel a little further for your stargazing, try the southern part of Lantau, where the sky at night will be even more stunning because it is further from the city's light pollution.
Forget rooftopping: the 7 best places for best bird's eye views of Hong Kong for Instagram
Tsui says High Island Reservoir, near Sai Kung, is also a great place to to check out the stars. But it is more difficult to reach, especially at night, because there is no public transport, so you will need to take a taxi, which could be pricey.
If you have a DSLR and want a record of what you see, South China Morning Post photographer Antony Dickson says you should try to experiment with taking photos using a tripod.
He says you can show the stars "frozen" in an image by using a high shutter speed, a wide aperture (F2 or F3.5) that lets in lots of light, and a high ISO of 1600.
7 photography tips for taking professional photos with your smartphone
To take a photo that shows the stars moving in a curved line across the sky - like the photo above - use a low ISO (100), a small aperture (F22), and a long exposure lasting about two minutes or longer.
"Look at your results and try to adjust the shutter speed to get the best exposure for your photos," Dickson says.
If you are keen to start stargazing, a good time to begin is during the annual Perseids meteor shower over Hong Kong. This is a stream of meteor debris, caused when asteroids collide. It stretches along the orbit of the Swift-Tuttle comet, and is at its strongest above Hong Kong at night between August 9 and 13.
You should be able to watch the shower when the night's sky is at its darkest. Try to stand somewhere away from the city's artificial lights.
Sign up for the YP Teachers Newsletter
Get updates for teachers sent directly to your inbox
Sign up for YP Weekly
Get updates sent directly to your inbox