The Hong Kong-born chef reveals how she overcame the challenges she faced to become an accomplished entrepreneur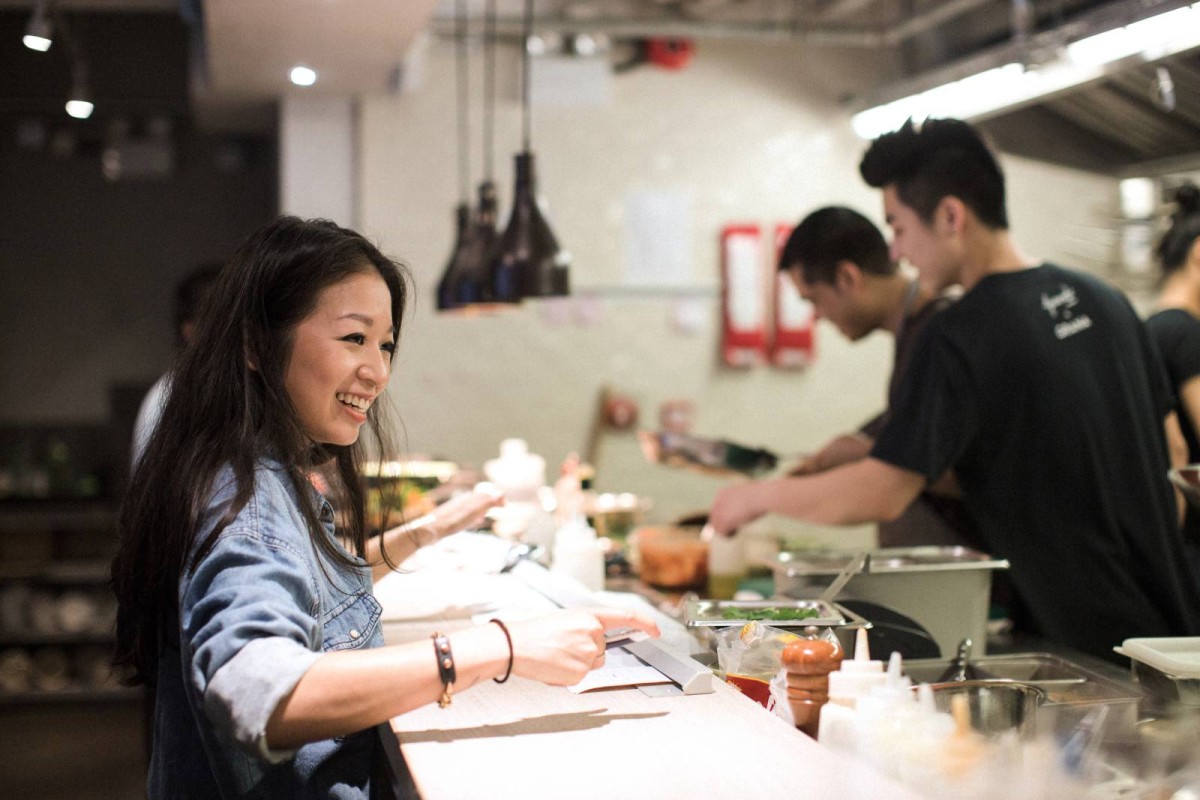 Peggy Chan has a strong passion for health and food.
Building a successful career was no piece of cake for Peggy Chan, but the Hong Kong-born chef managed it anyway. Young Post sat down with the owner of Grassroots Pantry in her plant-based restaurant on Hollywood Road where she told us about her professional journey and gave out advice for young aspiring entrepreneurs.
It's okay to be undecided
The question of what you want to do with your life is a big one, Chan says, and while some people know from a very young age, others take longer to decide. While Chan may be a recognised chef today, she wasn't always interested in the culinary arts. In fact, she says, she took up fashion design as her major at university.
Although being a professional chef wasn't always her dream, she had a strong passion for food. "The best memories growing up, were always in the kitchen," says Chan, but because she grew up thinking her parents wouldn't want her to become a chef, she just cooked as a hobby. During her first year of university, she cooked a feast for a group of people. As fate would have it, among the group was her high school guidance counsellor who – wowed by her skill – convinced Chan to enrol in renowned cooking school Le Cordon Bleu, which is headquartered in France.
On the Job: Being a waiter is one big balancing act in many ways
When Chan was 15, she worked at Hong Kong's very first Starbucks. She says students should do the same and not waste their time "just playing and doing nothing" during their holidays. "Do something that you can learn from … Learn from people who are smarter than you. Learn from people who are older and wiser than you who can share their experiences."
Chan has worked for many restaurants all over the world, from serving at Joël Robuchon to managing at local fine dining Cantonese restaurant Lung King Heen. It was only after that she opened her restaurant in Hong Kong.
"Just because you want to do something, doesn't mean that it's going to happen overnight. You have to work your way up and you have to earn credentials," Chan says.
Creator of Eataly World explains inspiration behind a theme park dedicated to Italian food
Handling parents' expectations
"My father was very against me cooking," she says of her traditionally-minded father. Like many other Hong Kong parents, her father used to hold the view that it's okay for a daughter to settle for a wealthy spouse. However, her mother actively encouraged and inspired Chan to cook, if that was what she truly wanted. Chan says she had to overcome a lot of struggles and fears over what she could and could not do. It was only after seeing the passion and dedication his daughter has for food and cooking, did Chan's father finally respect her profession.
For those who want to follow in her footsteps, Chan says that knowing how to negotiate, and understanding the economy and the hiring process are useful skills to know, because they are applicable to any industry. For those interested in the arts, an entrepreneurial mindset is what Chan feels will show your parents that you can transfer your creative skills to something larger. "Whatever you want to do, it's important to hone your business and people skills."
Peggy Chan and many other foodies and change leaders will be speaking at GreenFest by Hysan which runs over November 10 and 11. GreenFest is a festival, co-organised by Rooftop Republic, especially aimed at secondary students, jam-packed with talks and workshops about rethinking our food. Tickets for each day can be bought through Pelago.
Edited by Nicole Moraleda
Sign up the YP Teachers Newsletter
Get updates for teachers direct to your inbox
Subscribe to YP Weekly
Get updates direct to your inbox