End the year on a high, by donating time, goods or money to those in need. You'll be helping someone less fortunate, and benefiting yourself, too

Hong Kong-based charities such as Impact HK and Food Angel will help you give back to the community
Karly joined Young Post with a background in educational publishing, and a degree in law. With a career in youth news and language, education seemed the natural fit. She covers local education matters, news in education, English language learning, and everything teen-related.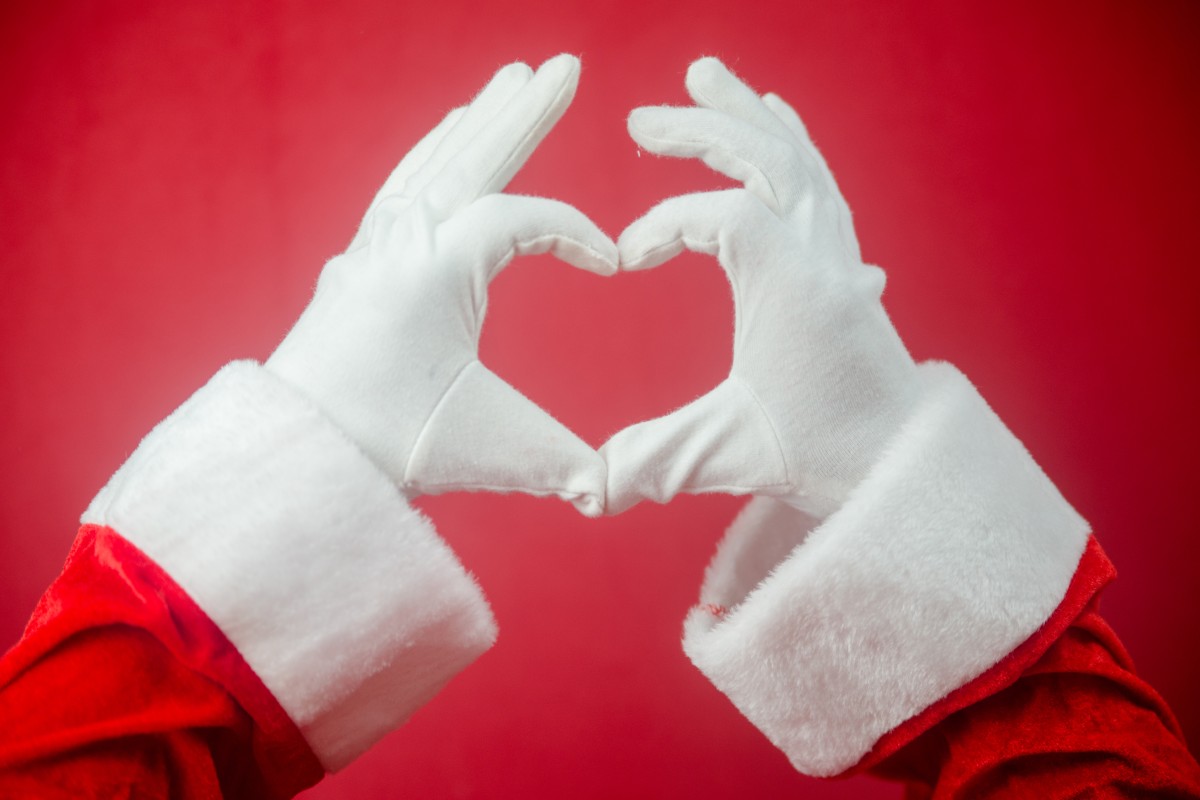 Christmas is a time to gather friends and family, and celebrate the festive season with good food, laughter, love, and hopefully that video game console/smartphone/customised wall art you've been hinting about to your parents since October.
But not everyone, even in affluent Hong Kong, has much to look forward to over the holiday season. The latest official figures from the government show that a record number of Hongkongers live below the poverty line, and many children whose families receive welfare lack proper food and winter clothing. The city's pollution is putting people's health at risk, and the landfills are reaching precarious levels - and of course, there seems to be no end in sight to the coronavirus.
But it's not all bad news.
A reminder of just how magical Christmas can be
In this season of giving, make an effort to make a difference. Not only will you benefit someone else, whether an individual or a community, but studies have shown that giving – whether a material good, or assistance – is good for our physical and mental health. It is also contagious, meaning if you give something to someone, or help someone out, they're more likely to pay it forward.
We'll start the chain of giving this Christmas with some suggestions on how you can help others this holiday season.
Hearty meals are an important part of Christmas, but only if your family can afford it. Local charity Food Angel collects food donations which they redistribute to the needy. And If you're aged 16 or above, you can sign up to help prepare and serve meals.
Feeding HK is another food redistribution charity that holds twice-weekly "bread runs" where they collect surplus bread from bakeries and delivers it to schools, shelters and charities. If all their sessions are full, why not think about organising a food drive? Register on their website, get your building residents or classmates on board, and make someone's December better.
If you only have a little time, consider bringing some food to one of the St James' Settlement food bank collection points, which are dotted all over the city. They only accept "dry" food, so rice, noodles, canned meat or fish are great, but also oats, milk powder, condensed milk and canned soup.
You can also bring food and water to the homeless in your district. If you haven't done a kindness walk before, the best idea is to sign up with ImpactHK.
A look back at 30 years of one of Hong Kong's most beloved charity drives

The new year is looming, and it's always a good time to clear out your wardrobe. There are plenty of charities that collect clothes to pass on to those who can't afford to buy them – Christian Action, Crossroads, Po Leung Kuk Orphanage  or that sell them to raise funds for the underprivileged – Salvation Army, St James' Settlement Green Ladies and St John's Cathedral's charity shop. 
You can also be a force of good for the environment: clothes stores H&M, Marks and Spencer, and Zara all collect clothes and fabric for upcycling or recycling. (Redress, which runs the Zara collections, also redistributes wearable clothes for charities.)
Five tips for clearing out your wardrobe - for good
We're lucky in Hong Kong to have so many beaches so close to the city, but they are often in a terrible state, with rubbish strewn across them. The same is true of our country parks. Rope in a group of friends and take advantage of this dry weather to clean up a patch of your favourite beach or hiking trail. You'll need rubber gloves, and strong bin bags or large cardboard boxes. It helps if one of your parents has access to a car; otherwise hiring a GoGo Van is an easy way to transport the waste to a landfill. 

It's not just people who need extra love at this time of year. There are loads of animals without owners living in shelters, and those shelters need help. Charities need all sorts, from cash donations, volunteering to help clean cages, dog walking, offering a foster home and feeding orphans. If you can help, check out the websites for Kirsten's Zoo, LAP Lifelong Animal Protection, and Hong Kong Dog Rescue.
This local cat and dog charity helps every homeless pet that crosses its threshold
Help wherever it's needed
Register at Hands On Hong Kong, then visit their calendar and sign up for one of the pretty much daily events, from delivering hot food to the homeless and helping ethnic minority children with their homework, to chatting to the elderly at a nursing home and recycling soap. Even if you can only spare a couple of hours this holiday, it could make a huge difference to a lonely granny whose family lives outside Hong Kong, or to a recent arrival to the city who is struggling to communicate their needs, let alone finish their holiday homework. 
Finally, if you just don't have the time to spare this holiday (we know how hectic it can get with family catch-ups, not to mention homework!), and you'd like to donate some of your Christmas money to a good cause, might we suggest RTHK and SCMP's very own Operation Santa Claus? This year, there are 13 local beneficiary groups, so you can be sure your kind gift will help someone who really needs it.
Karly joined Young Post with a background in educational publishing, and a degree in law. With a career in youth news and language, education seemed the natural fit. She covers local education matters, news in education, English language learning, and everything teen-related.