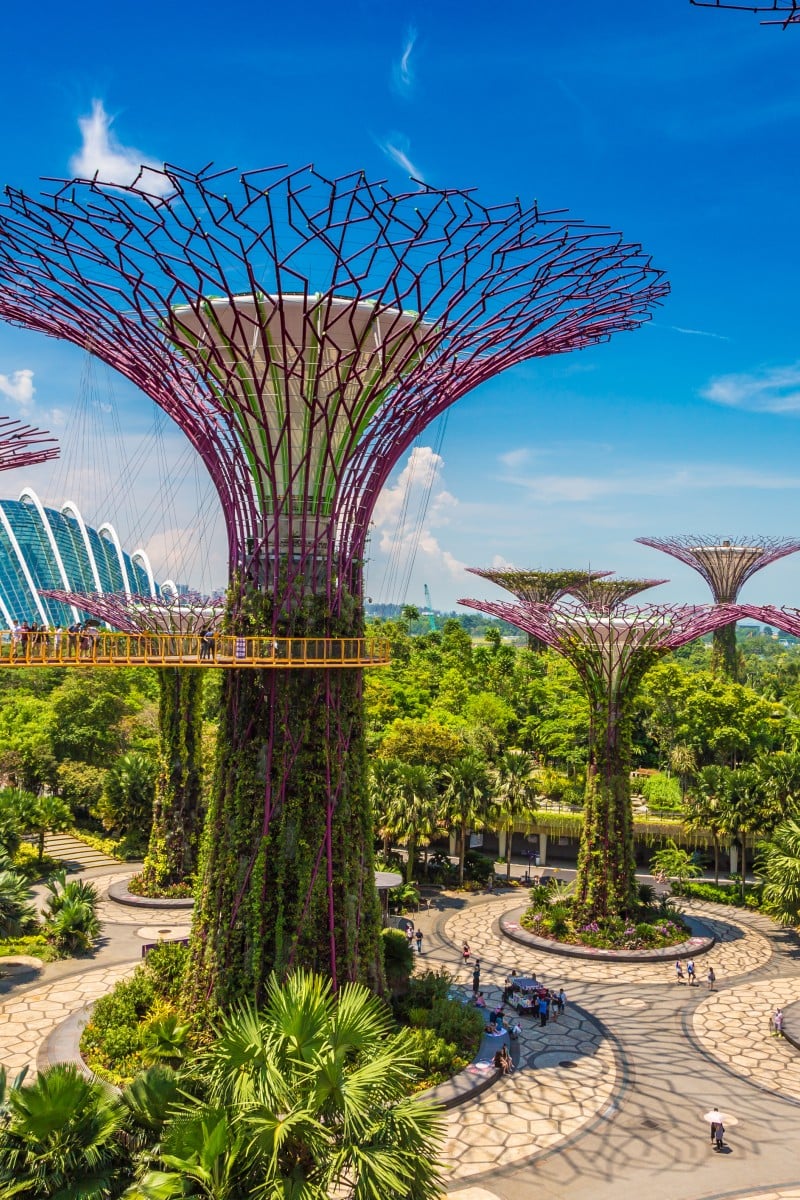 How vertical gardens and green cities are making the world a better place
Urban design expert Sunny Choi speaks about the benefits of vertical gardens, from helping to reduce pollution levels in cities, to allowing city-dwellers to reconnect with nature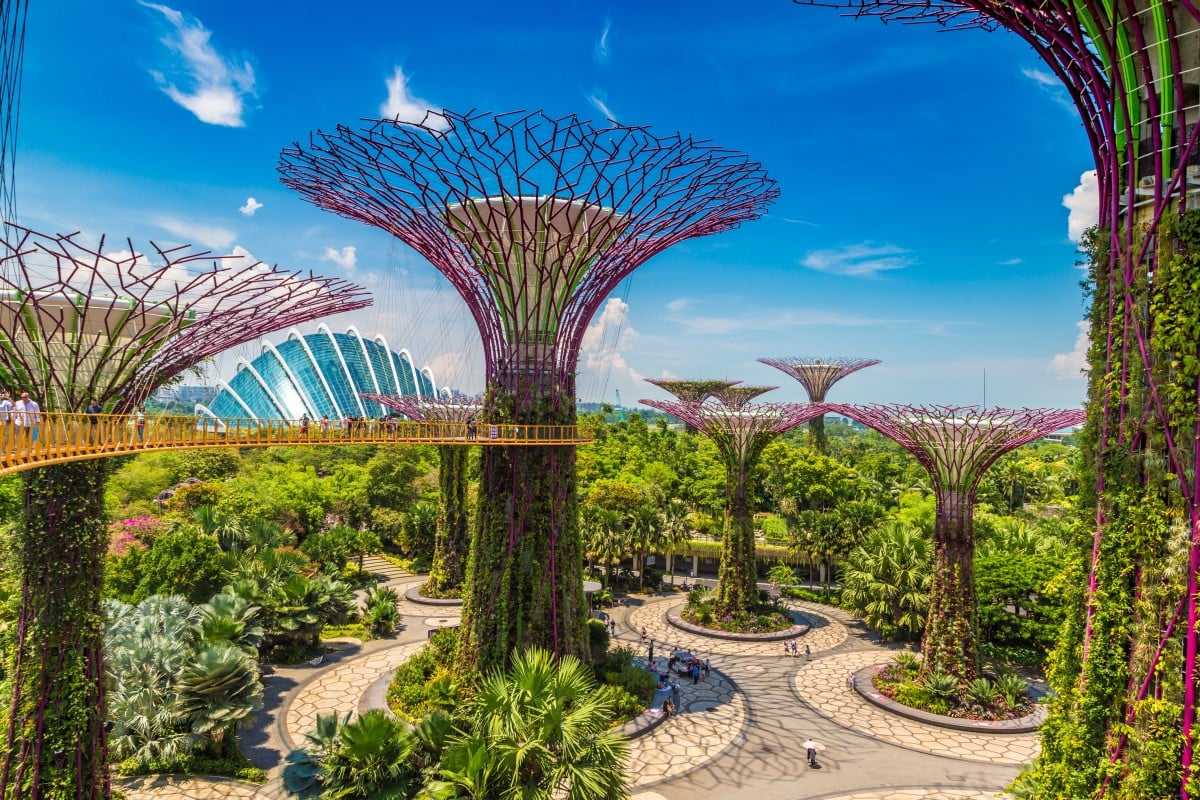 The giant structures at Singapore's Supertree Grove feature solar panels.
Problem: High density, pollution  
Solution: Vertical gardens 
Mexico City, Mexico 
Mexico City is making good use of the pillars along its highways by turning them into vertical gardens, helping the busy city to breathe again. Thanks to a project called Via Verde, 1,000 highway pillars will be turned into vertical gardens. 
The pillars are covered in pockets of felt in which different kinds of plants are planted. These gardens have their own system for collecting rainwater, and even have sensors so that they can be monitored remotely.

Rock your Instagram feed with snaps of HK's gorgeous geology
Singapore
Singapore has made no secret of the fact that it aims to be the world's greenest city, and it's doing a pretty good job so far. Not only is 29.3 per cent of the city covered in trees – that's a higher concentration than Amsterdam or Vancouver – Singapore also has many high-rise terraces and gardens, including two of the world's largest garden walls.
The city also has its iconic Supertree Grove, a cluster of 18 giant structures with more than 162,900 plants growing all the way up the sides. These giant trees have solar panels, collecting energy which is used to light them up at night. Some also act as air exhaust receptacles for the two cooled conservatories at Singapore's Gardens By The Bay. 

More than a third of Hongkongers would leave the city if given chance, study says
Milan, Italy
Milan's Bosco Verticale, a pair of residential towers covered in greenery, has become a popular landmark in the city's Porta Nuova district. Between them, the tower blocks contain 900 trees and more than 2,000 plants. They remove up to 17.5 tonnes of soot from the air each year, according to the architect who designed them, Stefano Boeri.
Thanks to the success of the 2014 project, Boeri has been chosen to design an entire forest city in Liuzhou (柳州), in China's southern Guangxi province (廣西). The site will cover 137 hectares, could house up to 30,000 people, and will include homes, hospitals and schools. 

Hongkongers worry about climate change's effects on future generations more than on themselves
What the expert says
Vertical greening, made popular by French botanist Patrick Blanc, offers an alternative way of developing dense urban environments. It strengthens the relationship between high-rise residents and nature within a city. 
It can potentially create a better-quality living environment combined with urban biodiversity, thereby reconnecting us with the natural world and leading to sustainable development.
Sign up for the YP Teachers Newsletter
Get updates for teachers sent directly to your inbox
Sign up for YP Weekly
Get updates sent directly to your inbox