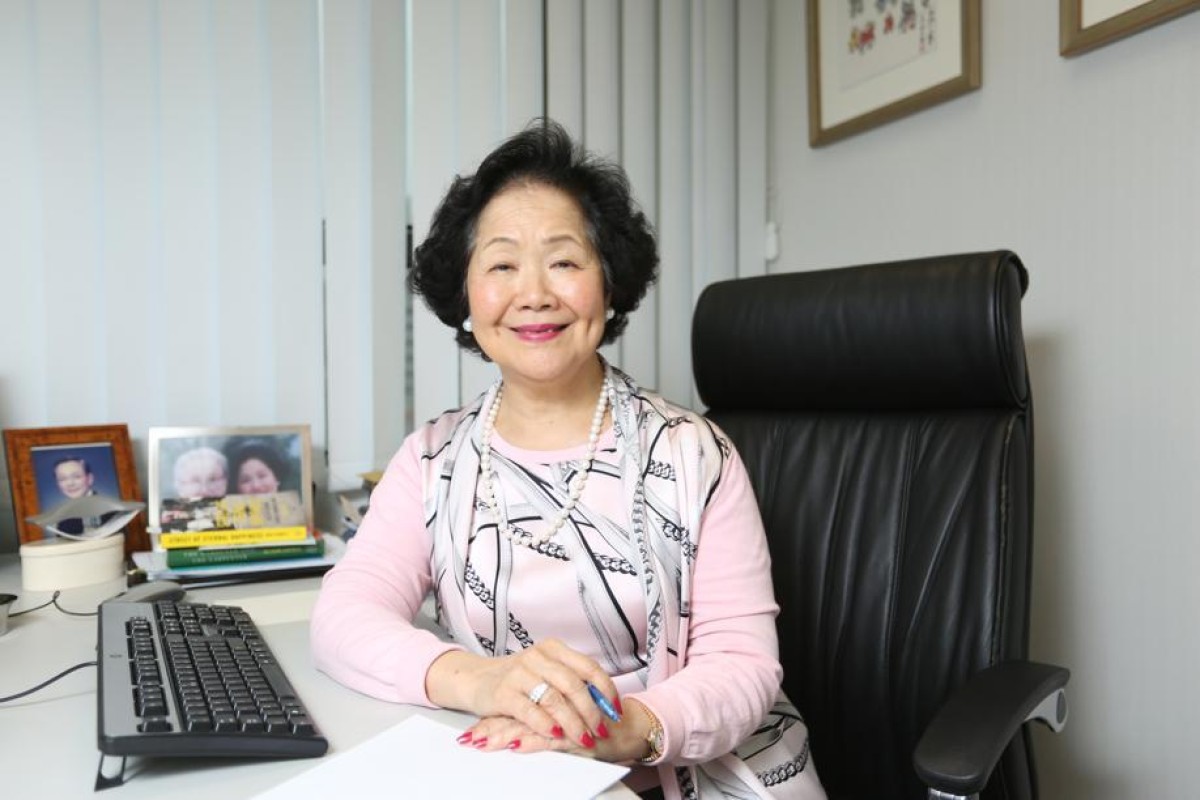 Anson Chan Fang On-sang, Hong Kong's first female and first Chinese Chief Secretary.
In honour of International Women's Day, Young Post is paying homage to five inspirational women who have shaped our city's history though their social, economical, and political achievements. 
Anson Chan Fang On-sang was Hong Kong's first female and first Chinese Chief Secretary, and held the position 1993-2001. After university, she became the first woman to join the then-British Hong Kong government as an administrative officer. 
She moved quickly up the ranks and held a number of senior posts. She helped set up the Association of Female Senior Government Officers, which fought for equal rights and opportunities for both sexes in the civil service in the 1970s. From 1984 to 1987, Chan was director of Social Welfare, and was again the first woman to hold this position.
9 incredible historical female figures you should know more about on #IWD2018
As Chief Secretary, Chan was responsible for the development  of Hong Kong's economic infrastructure. This included the planning and construction of Hong Kong International Airport, which opened in July 1998. In December 2007, she won a seat in the Legislative Council by-election.
She received the Bauhinia Medal in 1999 in recognition of her years of public service to the British Crown. She was appointed a Dame Grand Cross of the Most Distinguished Order of Saint Michael and Saint George in 2002 by Britain, and Chevalier of the National Order of the Legion of Honour in 2008 by France.
Carrie Lam Cheng Yuet-ngor is the fourth and current Chief Executive. She was born in the city in 1957,  and graduated with a Bachelor of Social Sciences from Hong Kong University in 1980, joining the civil service right after.
Lam spent the early part of her career working in different departments ranging  from medical and health, to administration and security. Lam was appointed the Director of Social Welfare in August 2000.
7 television series led by strong female characters you'll want to start watching this International Women's Day
When Sars broke out in Hong Kong  in 2003, Lam and other officials set up the We Care Education Fund. They raised more than HK$80 million for the education needs of children whose parents died of the epidemic. 
Lam was Secretary of Development from 2007 to 2012,  and during her five-year tenure, she headed projects aimed at building safety and making the city more green. She took office as Hong Kong's Chief Executive on July 1, 2017 and is the first woman to hold this position. Lam has received numerous awards and honorary degrees in recognition of her achievements and contributions to the community. 
World-renowned and former world champion windsurfing athlete Lee Lai-shan won the first ever Olympic gold medal for Hong Kong, and became the first champion in the Asian Games to represent the city.
She won gold in the Olympic Games in Atlanta, in the US state of Georgia, in 1996, and the Asian Games in Busan in South Korea, in 2002. Lee first tried windsurfing when she was 12, and joined the Hong  Kong team as a professional athlete when she was 19.
She has made huge contributions to the city's sport scene by actively promoting sports development and helping to establish Hong Kong's position in the international sports arena.
International Women's Day celebrates the trailblazing women in "men's jobs" who are working harder and shining brighter
When Lee won the Atlanta Olympics in the 1996 Games, she dedicated her medal to Hongkongers and declared "Hong Kong athletes are not rubbish!"
Also known as the Windsurfing Queen, her dedication to the sport has inspired many Hong Kong youth. She has also won championships  in numerous international windsurfing competitions. Lee is also a recipient of the Ten Outstanding Young Persons Award and the Bronze Bauhinia  Star Award for her contributions on  the international sports scene.
In 2008, she was the first to carry the Olympic torch in the torch relay leg in Hong Kong. Months before the tournament starts, a torch is lit at Olympia, Greece, and it goes around the world until it reaches the host city for the opening ceremony.
Jacqueline Pullinger arrived in Hong Kong in 1966 when she was 22. The Christian missionary worked as a primary schoolteacher in Kowloon Walled City, which was, at the time, notorious for being one of the world's largest opium producing centres.
Her attention soon turned to the problems faced by drug addicts and triad gang members living there.
13 inspiring women whose strength will empower you this International Women's Day
In 1981, she founded St Stephen's Society in Sha Tin, a charity which provides free rehabilitation services. Despite relying solely on donations and volunteers, it has managed to help thousands of Hongkongers recover from drug addiction. 
Pullinger has published a bestselling novel called Chasing the Dragon and a photographic book, Crack in the Wall: the Life and Death of Kowloon Walled City, both which look at the darkness of Hong Kong's drug dens, document society's outcasts, and follow hardened criminals in the infamous Walled City. She was awarded the Most Excellent Order of the British Empire in 1988 for her contribution to public welfare. 
Elsie Tu was a British-born social activist who moved to Hong Kong in 1951. Her work began with creating Mu Kuang English School in 1953 and entered the world of politics in 1963 by being elected to the then-Urban Council. She was an outspoken voice for the poor and disadvantaged. 
In 1966, the Star Ferry raised prices, causing the Star Ferry Riots. Tu argued against the price hike, and the fare change was rolled back to affect only first-class passengers.
10 new young adult fiction books with bold female characters you have to read
In 1979, she formed the Association  for the Promotion of Public Justice (APPJ) to promote social justice, stability, and prosperity in the city. 
One of her most lasting marks on the city was taking part in the push against corruption, which in 1974 led to the setting up of the Independent Commission Against Corruption. She was awarded the Grand Bauhinia Medal in 1997.
Edited by Nicole Moraleda