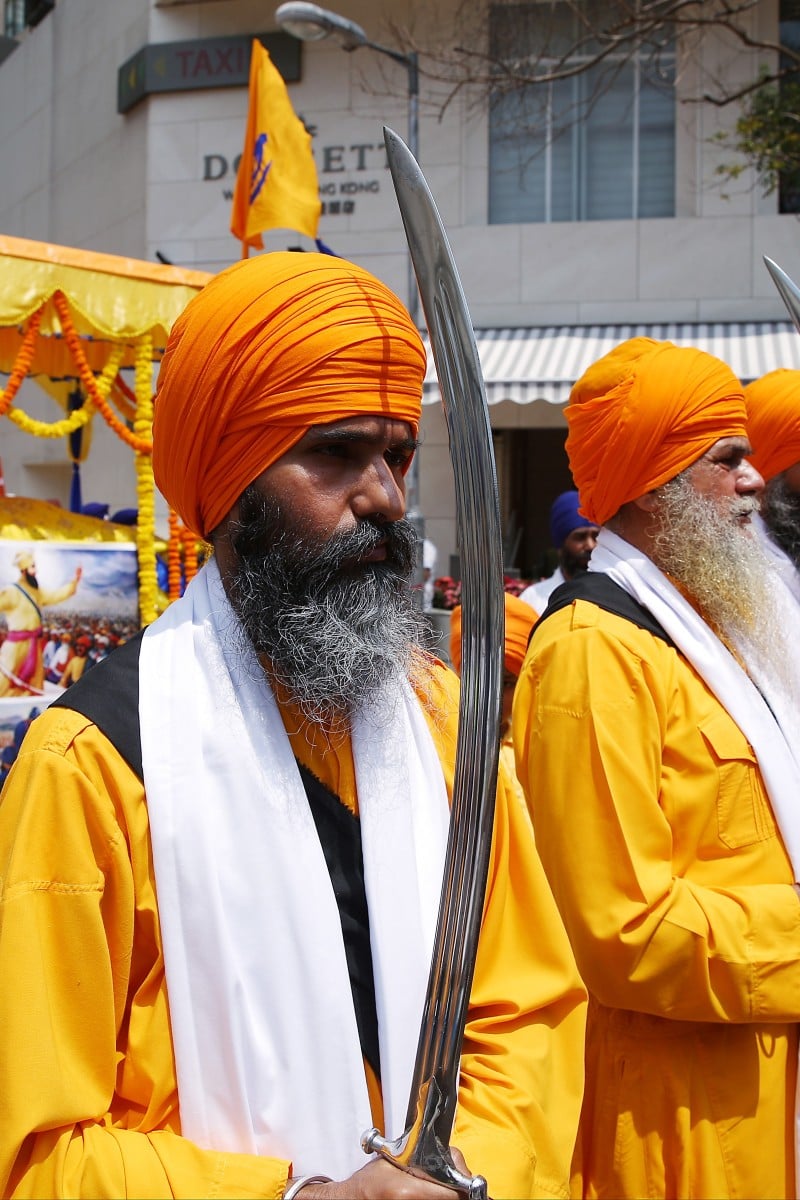 The former community manger of the local temple talks about how the religious minority group spreads its values of altruism, social integration and religious tolerance
By YP cadet Hanna Hipwell-Serfaty
|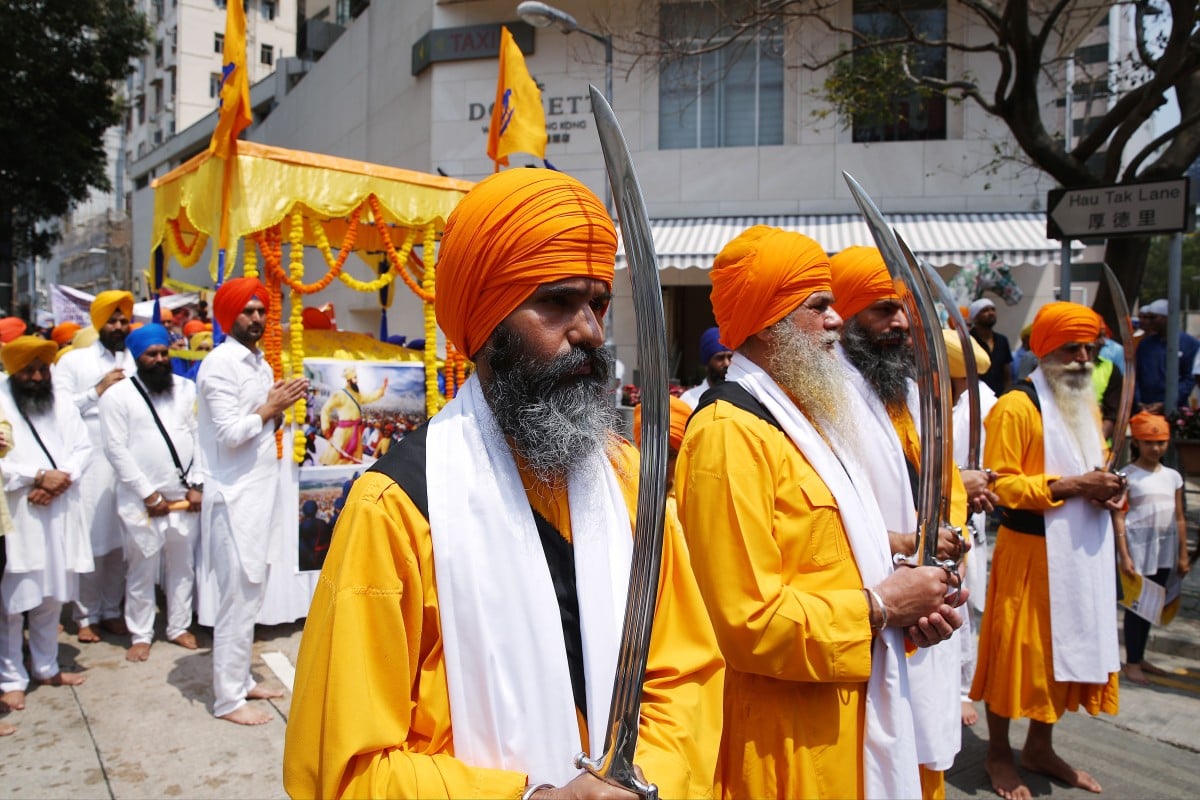 Sikhs in Hong Kong attend a Sikh-day parade.
It's difficult to miss the large, uniquely-shaped and ornately-designed white building on Queen's Road East in Wan Chai. Its domed roof, or cupola, typical of Sikh temples, offers a clue as to the building's identity.
It is the Khalsa Diwan, the nerve centre of Hong Kong's Sikh community.
Sikhs are one of many religious minority groups living in Hong Kong. The city's Sangat (Sikh community), now 15,000-strong, can trace its roots back to the beginning of the 20th century.
Time for change: this Sikh Hongkonger, a Chinese University medical student, wants to transform attitudes towards ethnic minorities
Young Post met Gurmail Singh, the former Community Manager at the Khalsa Diwan, to learn more about the history of Hong Kong's Sangat, and the role it plays in present-day Hong Kong.
"The first Gurudwara [Sikh temple] was built in 1901 by the Sikh members of the British Army Regiment stationed in Hong Kong," explains Singh.
By the 1930s, Sikhism had become more widespread in the city, and the temple was rebuilt to fit the growing Sangat.
Sadly, the temple "sustained significant damage when it was bombed in the 1940s during the Asia-Pacific War," says Singh. During the war, both Sikhs and non-Sikhs sought refuge in the temple, and after the war came to an end, these groups came together to rebuild the temple.
The Sikh community has become an inextricable part of Hong Kong's culture, taking an active role in society, says Singh. In the late 1980s, the city's top civil servant was a Hong kong-born Sikh, Harnam Singh Grewal. He also played field hockey for Hong Kong at the 1964 Olympics in Tokyo.
The Wan Chai Gurudwara hosts daily prayers, both morning and evening, as well as weekly Sunday services and ceremonies for other holy days and special occasions.
One of Hong Kong's last mahjong carvers on preserving tradition, upholding her family legacy, and her hopes for young people
The temple also runs a Langar, or community kitchen, which Singh says is open to anyone, "irrespective of their religion, colour, caste, and creed". He explains that the Langar is a core tenet of Sikhism.
"It is one of the most important institutions in Sikhism, started by [the founder of Sikhism] Sri Guru Nanak Dev Ji in the 15th century."
Gurdwaras worldwide uphold this custom to promote altruism, social integration and religious tolerance. Singh adds that many foreigners and local Chinese people come to enjoy the tasty vegetarian dishes served at the Langar.
From tea ware to firefighting, check out Hong Kong's coolest hidden museums
Khalsa Diwan provides many other charitable services to Sikhs and non-Sikhs alike, including free accommodation and medical check-ups, blood donation camps and tree-planting ceremonies.
The temple also runs a registered kindergarten inside the building, and organises sports and cultural activities for young people. For the past 50 years, it has sponsored the annual Guru Nanak Hockey Tournament, which invites all teams in the HK Hockey Association League to compete.
During his years as Community Manager at the temple, Singh welcomed more than 25,000 students through its doors, all keen to learn more about Sikhism.
Study finds Hong Kongers know their city well, but less about minorities and women
"Groups of Chinese and non-Chinese school and university students visit the temple to learn about Sikh culture and religion," he says.
The Sikh community has made Hong Kong its home by upholding its traditional values of openness and togetherness.
"Hong Kong is a haven for religious groups," says Singh. "We can celebrate our religious identity in Hong Kong."
Edited by Charlotte Ames-Ettridge
Sign up for the YP Teachers Newsletter
Get updates for teachers sent directly to your inbox
Sign up for YP Weekly
Get updates sent directly to your inbox