With his film 'Dance. Create Miracles', Wah Yan College alumnus Parco Ho aims to explore what's still seen as a taboo in Chinese culture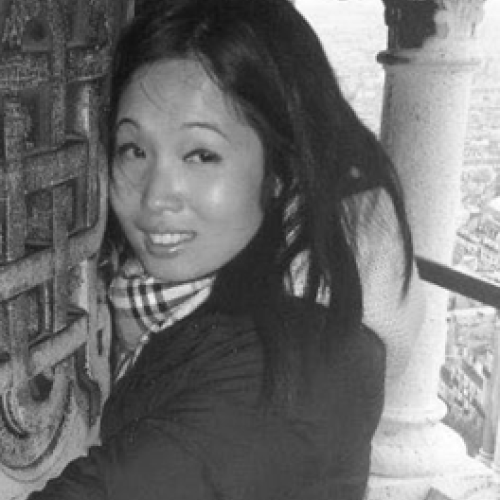 Doris worked in educational publishing, including the BBC and Cengage prior to joining the Post in 2018. She specialises in creating graphics and digital learning content, as well as covering issues related to health and wellness.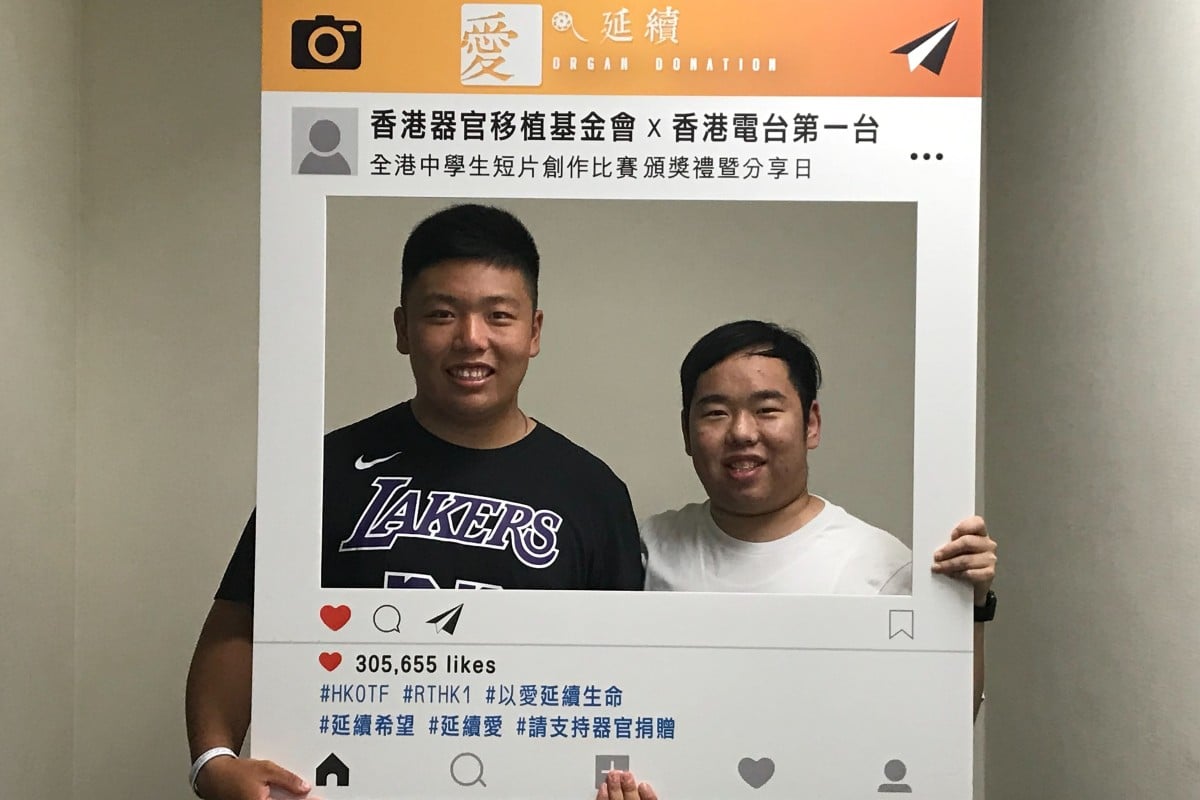 Jasper Ng (left) and Parco Ho celebrate their film winning the contest.
Ever since he received a life-saving kidney transplant three years ago, 20-year-old Parco Ho Lik-hang had been looking for a way to give back to his community.
When he heard about a short film competition for secondary school students being run by the Hong Kong Organ Transplant Foundation (HKOTF) in June, he knew he had finally found it. His goal was to create a film that would have a social impact. He ended up achieving that and more – by winning the competition.
The touching video, titled Dance. Create Miracles, about a teenage dancer whose brother dies in a car accident, was a joint effort between Ho and Jasper Ng Yu-tsung, 17, Ho's former schoolmate at Wah Yan College.
Face off: should the law be changed to allow organ donation by people younger than 18?
The theme of this year's competition, "Love Continued", is one that is close to Ho's heart; his own kidney transplant helped to give him a new lease of life.
"I was born with chronic kidney disease and had to go for treatment three times a week as soon as I started Form One. I was fortunate enough to find a donor and to have a kidney transplant in Form Four. And so, this project is very meaningful for me," he says.
Ho is no stranger to filmmaking. He spent two years as president of Star Studio, his school's filmmaking club.
The Silent Teacher re-frames death as something that can be useful to the living
"I learned many useful filming and editing skills and techniques from my time there," he says of the club. "I hope to put them to good use."
The competition was a chance for Ho to raise awareness about organ donation in Hong Kong.
"I hope the audience will understand the feelings of a patient who is waiting for a new organ, and how it improves their quality of life afterwards," he says.
Why are so few Hongkongers registered organ donors, and how can we change this?
"Hong Kong has a much lower rate of organ donation than other countries, and there are too many patients waiting for new organs."
To create a compelling story, Ho enlisted the help of Jasper, a keen writer. Like Ho, Jasper was drawn to the inspiring message the competition was helping to promote.
"I think it's very meaningful and allows us to explore a topic that is still seen as a taboo in Hong Kong. Many Chinese people, just like my mum, are unwilling to become organ donors because they believe the body can still sense pain after death," Jasper says.
With this in mind, he crafted a storyline centred around the struggle between traditional and modern attitudes towards organ donation.
Despite never having worked on a film before, Jasper knew how to create a story that would resonate with other secondary school students. He even included a K-pop dance routine to give the plot some Hallu flair.
"Most of our crew are K-pop fans, and we thought it would be a cool and trendy way to engage our audience. We also enjoyed learning the dance routine."
Filmmaking 101: how to make your own award-worthy movie
It wasn't all fun and dance, though. Ho and Jasper had to contend with their actors' conflicting schedules.
"[I still remember] we had booked the dance studio to do some filming, when two of our actors had to go to Taiwan. We had to make last-minute arrangements," recalls Ho. "You have to be resourceful and flexible enough to accommodate everyone's schedules."
"Thankfully, some of our actors still showed up to filming even though they were studying for their DSEs, and I am very thankful for that," adds Ho.
What this 15-year-old filmmaker learned from making a film about tiger parenting
Jasper says the project taught him a lot about the power of writing.
"It's important to do as much research as possible so the plot is relatable ... [it's also a good idea to] pay attention to the people around you and what they say to make your dialogue as authentic as possible," he says.
"At the end of the day, it is all about not giving up," Ho says of the key to making good films. "The first step for anyone who is interested in filmmaking is to gain experience simply through trying. While it is nice to have good filming equipment, it's not a must."
His final piece of advice is simple: "If you put your heart and soul into what you do, your hard work and dedication will pay off."
Edited by Charlotte Ames-Ettridge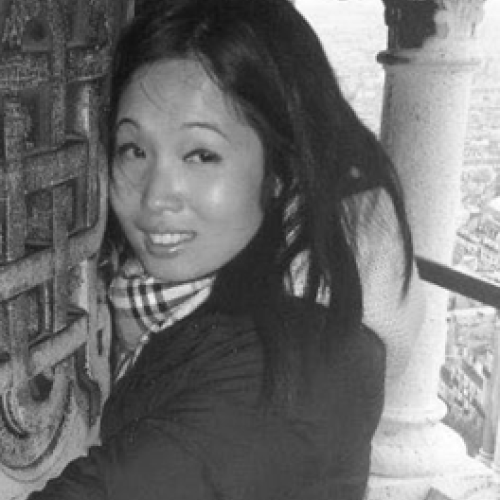 Doris worked in educational publishing, including the BBC and Cengage prior to joining the Post in 2018. She specialises in creating graphics and digital learning content, as well as covering issues related to health and wellness.