Danish DJ Martin Jensen talks breaking into the international EDM scene and working with artists like James Arthur
After making waves with hits like 'Sí', 'Solo Dance' and 'I Could Get Used To This', he plans to launch his own label and mentor younger artists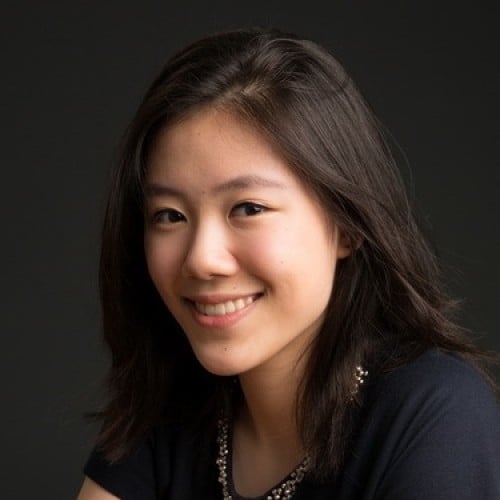 Veronica Lin was a junior reporter for Shenzhen Daily before joining SCMP Young Post in 2012. She left the Post in 2020.
Despite having performed at big festivals, Jensen said he doesn't care how many people are at his show, as long as they are engaged.
Six-foot-tall, blond, and blue-eyed, Danish DJ Martin Jensen cuts a striking figure. After bursting onto the EDM scene in 2015 with his debut single Sí – a remix which uses the celebratory exclamation soccer player Christiano Ronaldo shouts when he scores a big goal – he gained international fame with the release of club anthem Solo Dance. The music video for the song currently has more than 48 million views on YouTube.
Jensen is currently on tour, and we were lucky enough to catch him while he was in Asia. Young Post sat down with the 28-year-old at the Universal Music Headquarters in Kwun Tung and discussed his decision to transition from a DJ to a recording artist, and where he envisions his career moving next.
Hong Kong indie group Nowhere Boys won't let success change them
He grew up in Silkeborg, a small town in Denmark, with a population of a little more than 90,000. While he is now based in the capital city of Copenhagen, it, too, is lacking in some crucial attractions. "The EDM scene there is non-existent,"  he says.
So, how did the then-15-year-old Jensen get into the genre, and end up making his own electronic dance music beats?
"I discovered it after setting a goal for myself – I didn't want to focus on the [Danish music scene]," he tells us. "It's the best decision I ever made, as I never really liked living in a small country – I love travelling and exploring what's out there." 
It's not easy for a Danish artist to break into the international market, he adds.
"Only a handful of us have done it – MO, Michael Learns to Rock, and Lukas Graham, to name a few. Danish record labels are focused on the domestic market, so you need to find a way to promote your own work and produce a song that can help you achieve international success," he adds.
J-rock band AliA's debut gives each member a chance to shine
Becoming a recording artist was not part of Jensen's plans until just two weeks before releasing his first single. 
"I was always a DJ. I never focused on becoming an artist – I would DJ at parties and go home, day in and day out," he says, "but I became an artist because I hated following a routine that's similar to that of a factory worker.
"As a DJ, you only get a small part of the cake [a club's total earnings], and have very limited creative control. I'd rather take risks and jump into the life of an artist, and it doesn't matter if I fail."
Another good thing about being an artist, he says, is that he doesn't have to shoulder as much responsibility as he did when he was DJing.
Seasons for Change lead singer on balancing his time between music and teaching
"During a show, the lead singer of a band can take a break while the guitarist performs a solo for the crowd, but DJs can't – there's no time for toilet breaks in a 90-minute set, and, if something goes wrong, it's your responsibility, and  you have to rely on yourself," explains Jensen.
Despite having performed at festivals such as Tomorrowland and Lollapalooza, Jensen says he doesn't care how many people he's playing to, as long as they are engaged. "My ideal gig is when the crowd is with me, wherever or however big the venue it is, as long as the audience is reacting well to [my music]."
Jensen is keeping busy. In May, he collaborated with James Arthur, the winner of the ninth season of British talent competition The X Factor, and released a track called Nobody. And just last Friday, he teamed up with fellow Dane Malte Ebert and dropped another feel-good single called I Could Get Used To This. 
Aside from releasing new music, this year, Jensen is also focusing on launching his own label, and hopes to mentor younger artists.
"Any new artist can send in materials to us – it's hard for new DJs or artists to break into the market. It's a lot easier if they get help from experienced artists."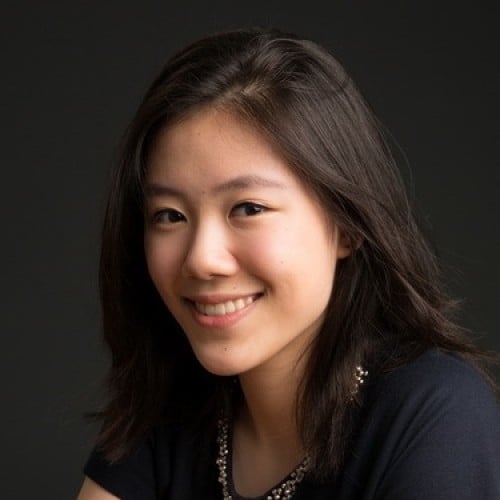 Veronica Lin was a junior reporter for Shenzhen Daily before joining SCMP Young Post in 2012. She left the Post in 2020.