His journey, named 'Project Possible', gained worldwide recognition after sharing a photo of the long queues at Mount Everest
Deutsche Presse Agentur
|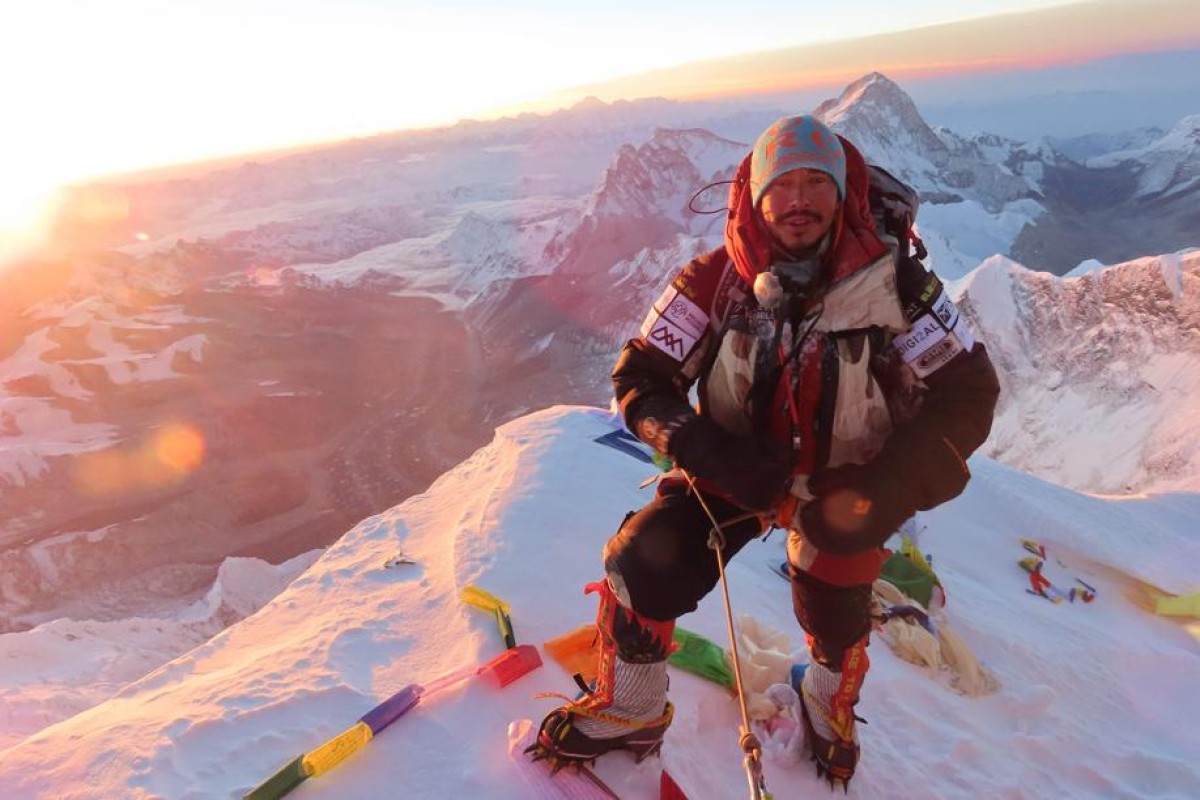 Nirmal Purja set a world record when he climbed 14 of the world's tallest peaks in only seven months.
A Nepalse soldier-turned-mountaineer has made history by scaling the world's 14 tallest peaks in seven months, a challenge which took his rival more than seven years to complete. 
Nirmal Purja, 36, set a new world record when he reached the top of his 14th peak, Mount Shishapangma in the Himalayas – which rises a daunting 8,027 metres – after starting his campaign last April by climbing Mount Annapurna.
His closest rival, a Polish climber named Jerzy Kukuczka, completed the same feat in just under eight years.
How Nepalese Gurkha soldiers helped shape Hong Kong
Purja, a former Gurkha soldier for the British Army, grew up as a sport-obsessed kid in Nepal's hot southern plains.When he was five years old, his family moved from their village in Nepal's western hills to the Chitwan region. 
"There were no good schools in my village. So my family moved so that my siblings and I would get a better education," he says.
At Small Heaven Boarding School in the town of Bharatpur, he excelled at sports, playing basketball in the school's small playground.
Parshuram Paudel, his science teacher, remembers him as a teen who accumulated a string of medals in school sports. "While other students aspired to become doctors and engineers, he took sports very seriously." 
Purja followed in his father's footsteps and joined the British Gurkhas in 2003. Six years later, he transferred to the elite Special Boat Service of the British Army. Last year, he was awarded the Order of the British Empire, one of the country's highest honours.
His former school teacher says he saw an echo of Purja's childhood passion in his climbing feats. But the climber offers a different explanation, one where determination and self belief are important to achieving goals.
Why is this Nepalese monk the happiest man in the world?
"I think you should be able to imagine things in a different way. And, you have to dedicate both your physical and mental abilities to that ambition to accomplish it," he says.
"It's also about your mindset. You will have to see new possibilities that others don't."
He hit upon the idea of ascending all 14 of the famous 8,000-metre peaks that straddle a huge swathe of the Himalayas after scaling Mount Everest as a member of the British Gurkha Expedition in 2017.
While his fellow climbers returned home, he went back to Everest, where the spring climbing season was wrapping up, with only a few climbers left on the mountain.
Key facts about the mountain nation of Nepal
"I climbed Everest twice that season. I also climbed Lhotse (Everest's neighbouring peak). I was obviously tired, but I found my body quickly recovered in high altitude," he recalls. "That's when I had this idea of climbing all 14 tallest peaks in seven months."
But he soon faced a mountain of challenges when he started working on the logistics and raising funds for his expedition, as mountaineering is an expensive undertaking.
He sold his house in Britain to fund the expedition, but found he still needed more resources. 
"When I told people about the project, they laughed. They said it wasn't possible. That's why I named it Project Possible," he says. "I asked help from every one – from my friends and relatives. I also launched a crowd funding campaign."
He managed to reach the top of six Himalayan peaks in two months – including Mount Everest – with the support of his Nepali team. 
By chance, the photo he shared of the long queues near the summit of Everest this year went viral. That's when the mountaineering community and global media began to take an interest in his epic journey.
"Now, I am getting the kind of support I was chasing in the beginning. The support started pouring in late into my project, but it's better late than never," he says.
Most of all, Purja wants to use his new-found fame to show others what you can achieve if you simply try. 
Sign up the YP Teachers Newsletter
Get updates for teachers direct to your inbox
Subscribe to YP Weekly
Get updates direct to your inbox