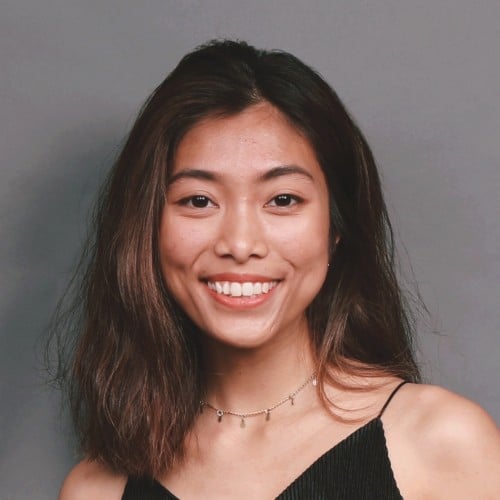 Joanne joined the Post in 2018. She majored in English Literature for her first degree and has a master's degree in Journalism.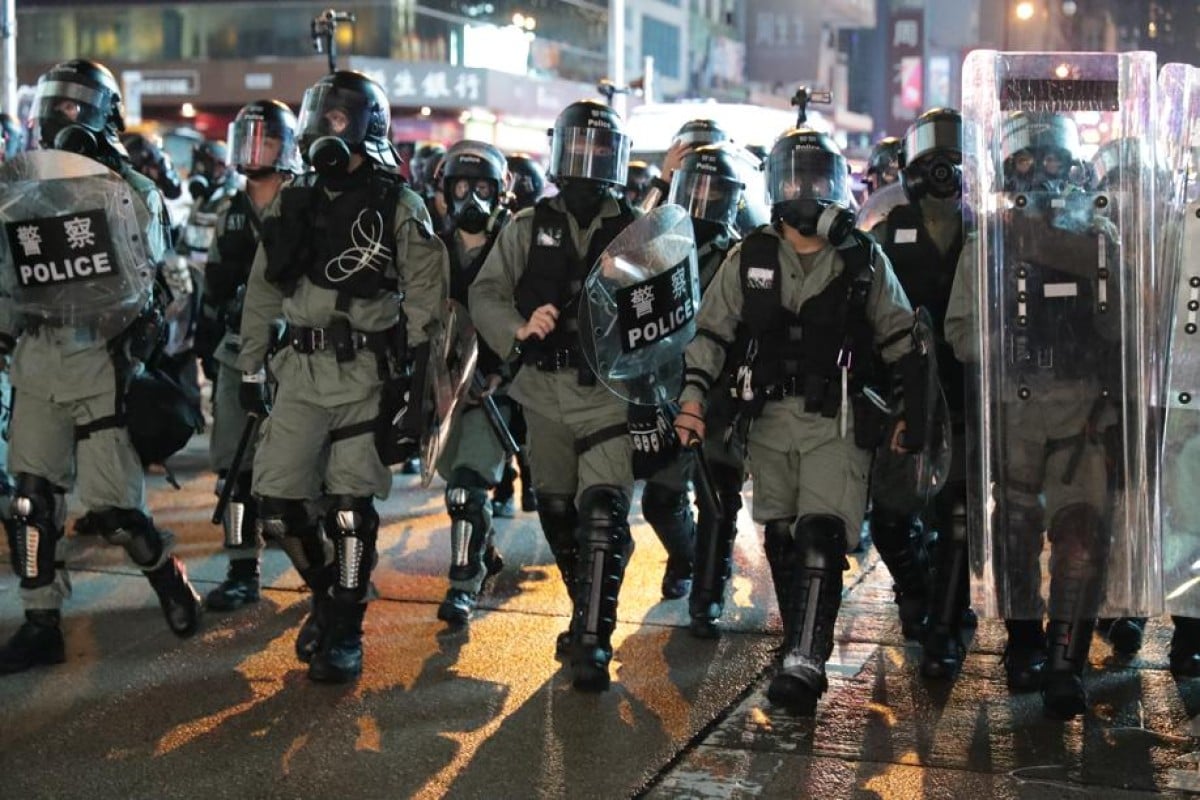 Caught between two worlds, Felix Cheng (not his real name) is both a police officer and an active supporter of the Hong Kong protests.
Felix Cheng (not his real name) is both a riot police officer and protester. In a city increasingly divided, Cheng is a man caught on both sides of the rift. He is facing an identity crisis: compelled to both enforce the law, and challenge it.
For nearly five months, Hong Kong has been hit by a wave of anti-government protests, sparked by the now-withdrawn extradition bill that would have enabled the government to transfer fugitives to mainland China.
Worried Hongkongers first took to the streets to protest against the bill, and urged the city's chief executive, Carrie Lam Cheng Yuet-ngor, to resign.
What are the five demands? What do protesters want?
Yet, as the conflict intensified, the protesters' demands grew to include, among other things, universal suffrage – a clear sign that the movement had become about more than the bill. 
As protesters continue to stage rallies across the city, reiterating their demands, the police have begun using tougher tactics to subdue them. Tear gas, rubber bullets, water cannons … Weapons that most Hongkongers had never experienced before are now a regular weekend occurrence.
Some protesters, too, have gone rogue, vandalising public spaces and throwing everything form bricks to Molotov cocktails at police.
Cheng, a 27-year-old riot police officer, is often deployed at these scenes of chaos. Although he has arrested dozens of protesters, on his days off, he switches sides to become a masked protester and chants his favourite slogan with the crowd: "Five demands, not one less".
Growing up, Cheng dreamed of joining the police force. Even now, he doesn't regret his decision. Throughout his five years on the job, he has dealt with countless criminal cases, from robbery to drug possession. He felt satisfied knowing he was bringing criminals to justice. 
"Yet, in this movement, the government is at fault, for not listening to the people … Although I'm a police officer, I'm also on the side of the people in terms of their five demands," says Cheng.
A glossary of terms from the Hong Kong protests
"Now, I feel like I need to become an actor every time I go to work, to avoid being targeted. To survive, I need to blend into an environment which is full of 'blue ribbons' [a term coined during the 2014 Umbrella Movement to describe people who support the government, as opposed to 'yellow ribbons']."
During operations, Cheng says he never uses any unnecessary force. He has never hit protesters, has not once taken out his baton. However, not all of his colleagues are like that. 
Special Tactical Squad members, also known as "raptors", sicken Cheng. "They like to pin people down to the ground with force. They lock their necks to ensure they can't fight back. After that, they often beat the protesters up and kick them repeatedly. Totally unnecessary and unacceptable."
HKUST student injured in car park fall while running from tear gas fighting for his life
He tells Young Post his colleagues have verbally abused protesters and beaten them up at the scene. And after they're taken back to the police station, the beatings sometimes continue.
"I can't stop my colleagues, because they are the ones who arrest those people; they can technically do whatever they want with them. I can only protect those whom I arrest," he says.
Cheng admits he has learned to turn a blind eye to this violence. It makes him uncomfortable, he says, but quickly adds that, no matter what, they're still his colleagues.
"I have a double standard, and I can't help it. If it were another crime, like stealing at the station, I would report my own colleagues, but if it's beating the protesters, I can only say that I didn't see anything," he says.
How do journalists keep their objectivity while covering the protests?
As difficult as it may be to swallow, Cheng says that most of his colleagues genuinely believe they're acting justly, and he tries to empathise with them. "I can only trust and hope that they won't beat a person to death … I'm really struggling, that's why I will quit the job."
He has decided to quit the job once the movement ends. Out of loyalty to the police force, he chooses not to walk away now – they are facing a major crisis, and he feels that to leave at such a critical time would be betraying his friends.
But what about his friends on the other side? "I appreciate the peaceful protesters for standing up for their rights. But I feel differently about the frontline protesters – sometimes I even feel that they're dragging the peaceful protesters down, as I know both groups have promised to never cut ties … Although I agree with what they're fighting for, I cannot condone the frontliners' actions."
One thing Cheng maintains is that when it comes to law enforcement, political stances should be irrelevant. 
"If you have to arrest people, arrest everyone who has committed a crime," Cheng says. "I may not agree with what the frontline protesters do, but what other groups, like the Fujian mobs in North Point, are doing is criminal too. Attacking frontliners with knives is no different to frontliners throwing molotov cocktails at us. All should be held accountable."
But keeping his emotions out of his job is sometimes easier said than done. Cheng describes one conversation with a frontline protester that left him in tears. 
The protester was a student at the Chinese University of Hong Kong. As Cheng took a statement from him in custody, they chatted. Cheng learned what student's major was, and what had compelled him to take to the streets.
"And then I told him, 'It's not worth sacrificing your future to fight against this government. This government does not deserve you. If you have a criminal record, you won't be able get any professional qualifications,'" he recalls.
Is your mental health suffering because of the protests? It might be compassion fatigue
As there were numerous arrests that day, Cheng worked through the night. As soon as he arrived home at 9am the next morning, he began to cry. "He was throwing his future away, and it's really not worth it. It saddens me tremendously," he explains. "Then I thought to myself, 'what have I done? What am I doing with my life?'"
Cheng has huge respect for Edward Leung Tin-kei, a local activist who is serving a six-year jail term over a 2016 rioting case. Leung was the political leader who was already chanting the popular protest slogan, "Liberate Hong Kong, Revolution of our times," back in 2016 as his campaigned for the 2016 New Territories East by-election.
"Not only does he have forethought, he is brave enough to bear the legal consequences of his crime. He's also pursuing something that the world really needs, freedom. Unfortunately, this system doesn't allow the existence of someone like him."
Sign up for the YP Teachers Newsletter
Get updates for teachers sent directly to your inbox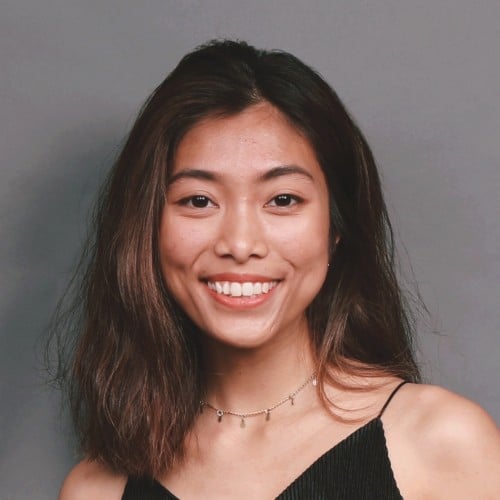 Joanne joined the Post in 2018. She majored in English Literature for her first degree and has a master's degree in Journalism.
Sign up for YP Weekly
Get updates sent directly to your inbox