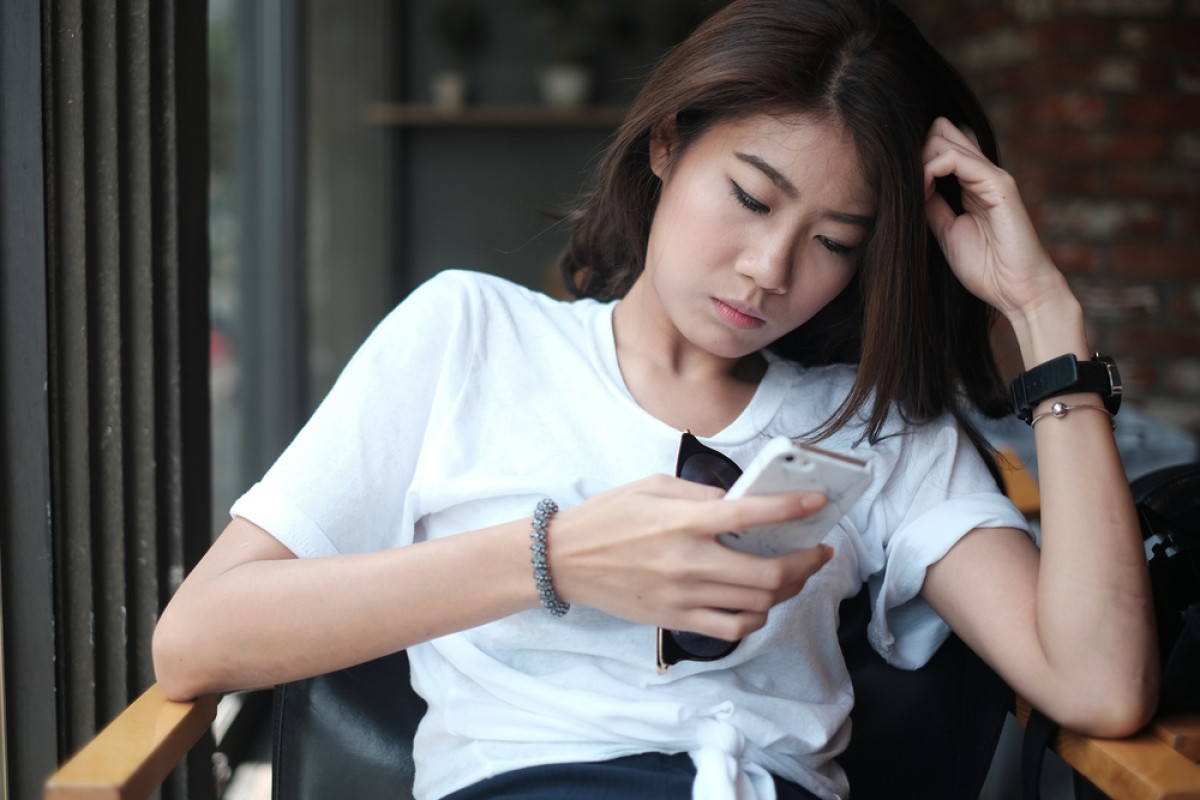 If you're feeling down or mentally tired, your phone – which is probably always on and in your hand – might be the problem. A new study has linked anxiety, severe depression, suicide attempts, and suicide with growing use of smartphones and other devices. The best way to counter this, experts say, is to work on your real relationships.
As smart as phones may be these days, they simply don't know when to quit. To protect your mental health, experts say you must develop ways of outsmarting them – and often that involves simply turning them off.
Jean Twenge, psychology professor at San Diego State University and a graduate of the University of Chicago in the US, has written a lot on young people and mental health. She recently released a study that shows a link between the rise of the smartphone and growing rates of depression, suicide attempts, and suicide itself among teens.
The finding is based on data compiled by the Centres for Disease Control and Prevention in the US and teen-related surveys. It revealed that feelings of hopelessness and suicidal thoughts had gone up by 12 per cent between 2010 and 2015. Nearly half of the teens who said they spend five or more hours a day on a smartphone, laptop, or tablet said they had thought about, planned, or attempted suicide at least once – compared to 28 per cent of those who said they spend less than an hour a day on a device.
School counsellors and social workers, as well as clinical mental health experts at hospitals, confirm they are seeing a rise in signs of depression and/or anxiety among teens. But, they also say, there are things teens, their parents, and professionals can do to help lower the risks.
These days, teens can never just step away from their social lives, said Brian Nolan, guidance director at a secondary school in the US state of Illinois. When your parents were at school they could hang out with their friends during the day, and they would relax with their family at night. There was some kind of balance. But the smartphone doesn't give you that break. The constant fear of missing out, or the urge to feel included, keep teens connected.
"A recent study shows we touch them about 2,500 times a day on average," he said. "I use food as a metaphor. If a student is overeating or eating a bunch of junk food, their parents would have a conversation with them about better eating habits, the importance of exercise, moderation, things like that.
"Mobile phones are exactly the same. To tell a student you can't use it, is the same as saying you can't eat. That may sound extreme but that's the reality. [Technology] is how they keep relationships. So, it's probably better to discuss healthy ways to use it."
When students only interact via technology, Nolan says, they're much more likely to withdraw from healthier interactions, and are more likely to be hypersensitive to what's being posted. "If they aren't included, they can feel lonely. If they are included, they can feel pressure to keep up." Parents, he said, are not much help because they themselves are showing children that the phone is more important, when they stop conversations to deal with a text or a WhatsApp message.
Equal access to good and bad
"Many of my students may not have enough clothing, food or even running water in their homes; but they have phones," said social worker Allison Bean.
Teens, she said, are physically isolating themselves more and more from their real support systems during a time of their lives that can be very stressful.
Making things worse, Bean said, is that the very device that can cause depression is also giving young people access to websites that can encourage them to take part in self-harming behaviour.
To make things worse, she said, mental health experts are warning about the dangers of technology at a time when more schools are going paperless and giving out tablets to students.
"They are depriving themselves of the opportunity to exercise their social skills; skills that are critical for life. It stops students from leaving their rooms to interact with [people of the same age] in a developmentally appropriate way."
It's not just technology that is causing the trouble, said Rian Rowles, chairman of psychiatric services at Advocate Christ Medical Centre in the state of Illinois.
"It's very clear to me that social media has made stressful things worse. Not just depression, but anxiety as well," he said.
Bullying used to be something that mainly happened at school, but social media, he said, can make it a 24/7 thing.
"When you're writing and posting things, there's a phenomenon in which you don't have the same filter you might when talking on the phone or in person. I think that lends itself to more abrasive statements," he said. "So not only is it constantly there for these kids, it's more intense."
How to know if you're stressed
Rowles said young people can have the same symptoms as adults when it comes to depression and anxiety: abrupt changes in sleep ability, appetite changes (usually by eating less food), social isolation marked by less communication with friends and less participation in social or school events, and drastic or significant personality change, say from calm to irritable or angry.
What can you do to feel better?
Switch off your phone!
Sign up for the YP Teachers Newsletter
Get updates for teachers sent directly to your inbox
Sign up for YP Weekly
Get updates sent directly to your inbox