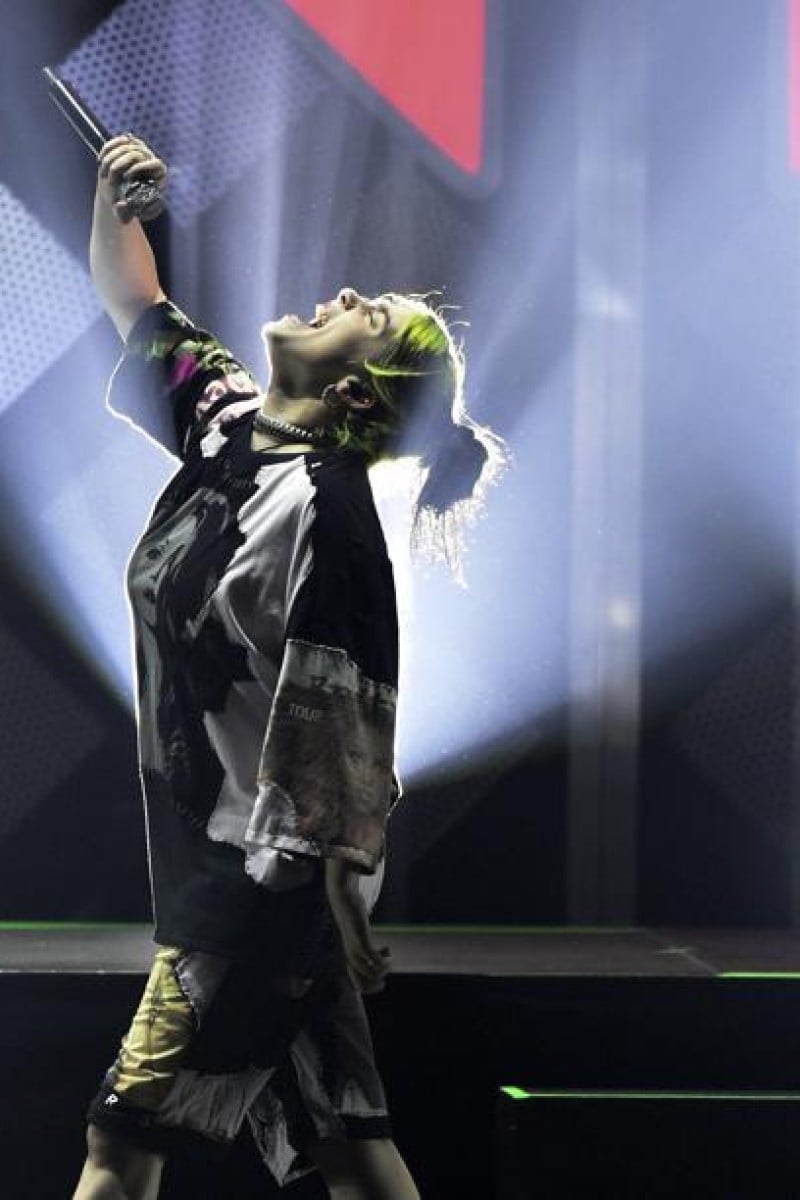 18 things to know about Billie Eilish on her 18th birthday
The 'Bad Guy' singer reaches adulthood today, so we're celebrating with some fun facts about her amazing life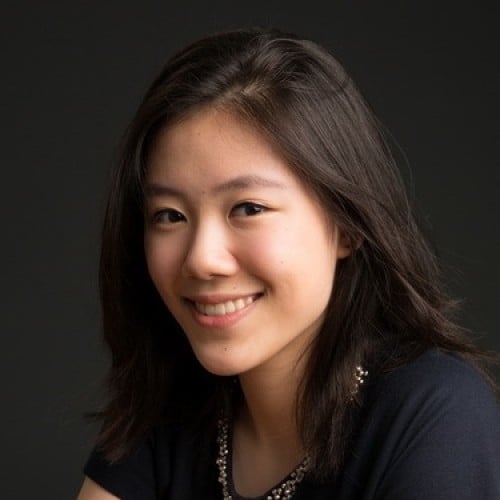 Veronica Lin was a junior reporter for Shenzhen Daily before joining SCMP Young Post in 2012. She left the Post in 2020.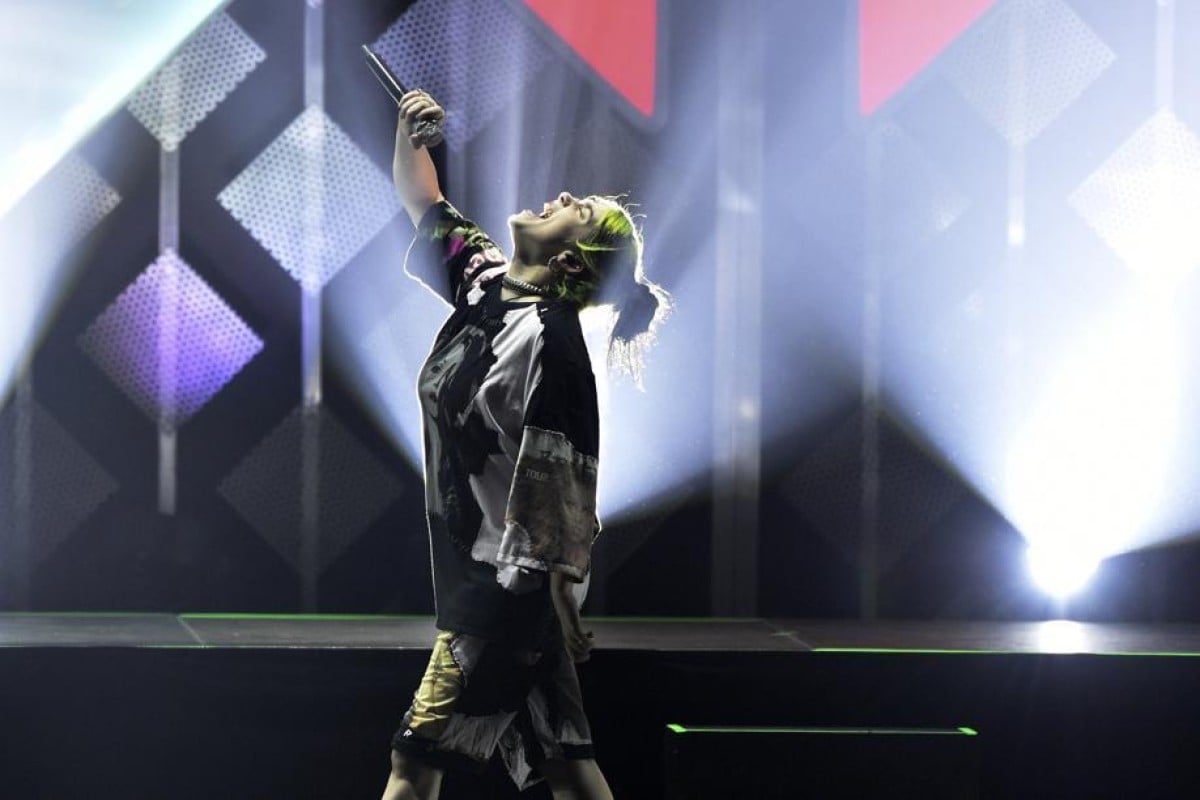 Billie Eilish is undoubtedly one of the biggest music stars of the year.
Happy birthday, Billie Eilish! The pop prodigy and Bad Guy singer turns 18 today. The artist, whose full name is Billie Eilish Pirate Baird O'Connell, was born on December 18, 2001, in Los Angeles, California. Her first album, When We All Fall Asleep, Where Do We Go?, debuted at number one on the Billboard charts. 
In honour of the American teen's birthday, here are 18 facts you need to know about her.
1. She comes from a family of artists
Her parents Maggie Baird and Patrick O'Connell are both actors and musicians. Her older brother Finneas O'Connell is the lead singer and songwriter of a band called The Slightlys.
Billie has been writing songs since the age of 11, and began singing with the Los Angeles Children's Chorus aged eight.
Billie grew up studying dance and had been on a senior competition team when she suffered from an injury that put a stop to her professional career. However, it turned out to be a blessing in disguise, as Ocean Eyes, a song originally intended to be used for her dance class, was later uploaded to Soundcloud, and kickstarted her music career.
4. First artist born in the 2000s to hit #1
Billie is the first artist born in the 2000s to have had a #1 album, according to Billboard. Her album, When We All Fall Asleep, Where Do We Go?, debuted at #1 when she was 17, making her also the youngest artist to do so since Demi Lovato released Here We Go Again aged 16 back in 2009.
Amidst the plethora of achievements she's racked up is the awesome feat of becoming the youngest-ever artist to be nominated in all four major categories at the Grammys. She's been nominated for six awards: Record of the Year, Album of the Year, Song of the Year, Best Solo Performance, Best New Artist, and Best Pop Vocal Album. Together with Finneas, they've managed to scoop up 11 nominations this year.
6. Not just bricks in the wall
Both Billie and her brother Finneas were homeschooled, and in interviews the siblings have often credited their freedom to create and produce music and pursue their interests to their parents and and the way they chose to educate them.  
7. Her music is a family affair
Billie and her brother write and produce almost all of their music together in their tiny bedroom studio at their parents' house. According to Finneas, the "intimate sound" of Billie's voice can be best captured there.
The second song Billie wrote, Fingers Crossed, was about zombies. She told the magazine Harpers Bazaar in an interview that her first composition was inspired by the TV show The Walking Dead. Billie says during lessons, her mum would often give her assignments and ask her to write songs based on what she'd seen in movies and on TV.
9. She has Tourette syndrome 
Billie surprised fans on The Ellen Degeneres Show by telling viewers she has Tourette syndrome. The Mayo Clinic explains the condition as having tics - repetitive movements or unwanted sounds - that can't be easily controlled, such as blinking, twisting your neck, or even swearing. The singer told Ellen that her close friends and family knew, but she hadn't share it publicly in fear of being defined by the condition. However, she said that she's now more comfortable sharing it as many of her fans have it, too.
10. She also has synesthesia  
Billie is known for her visually stunning music videos. She told iHeartRadio that she's a visual person and likes to "see" her music. In fact, she and her brother both have a condition called synesthesia. The Cambridge Dictionary defines it as a condition in which someone experiences things through their senses in an unusual way, for example by experiencing a colour as a sound, or a number as a position in space. In Billie's case, she sees colours and patterns when she listens to music. 
11. Billie likes baggy best
The teen is well known for dressing in oversized clothes that look much bigger than she actually is. She does this to prevent people from commenting on her body.
12. Her thoughts on social media
Social media is her frenemy. Despite having a massive following - 45 million on Instagram alone - she believes it can damage relationships in real life. "It can ruin how you feel or how you feel like you look. I feel like social media is insanely dangerous," she told Harpers Bazaar in an interview.
13.She has her own clothing line
As well as releasing merchandise, Billie has also started her own clothing line. It features Blosh, a stick figure who leans to the left. There's even a kids' range!
The pop prodigy has been vocal about issues near and dear to her heart. Last year, she she joined the Mayor of Los Angeles, Eric Garcetti, in a campaign to try to encourage young people to vote. She has discussed women's right to abortion. And earlier this year, she appeared in a climate PSA alongside veteran actor Woody Harrelson, and encouraged people to become vegan and raise awareness of the climate crisis.
15. Her songs have been featured on the 
13 Reasons Why
soundtracks.
Her songs, Bored, and Lovely (featuring Khalid) appeared on Season 1 and 2 of the hit Netflix show, respectively.
Billie has never been shy about her obsession with Justin Bieber.  In fact, she called him her "first love" in an interview with Californian radio station KROQ. Their first encounter was at the Coachella music festival in April. S
On July 11, Billie released a duet version of her #1 single Bad Guy, featuring her childhood crush.
Before the massive success of her first full-length album, she released an EP titled Don't Smile at Me, in August 2017. It included hits such as Ocean Eyes, Bellyache, and Copycat and became certified Gold by the RIAA.
18. A round of a-paws for her charity efforts
Last October, she launched a charity project called Billie's Closet, a platform through which her fans could buy her hand-me-downs to add to their closets. She donated all proceeds to the Pawsitive Change Program, a non-profit organisation that pairs death row inmates with dogs.
Sign up for the YP Teachers Newsletter
Get updates for teachers sent directly to your inbox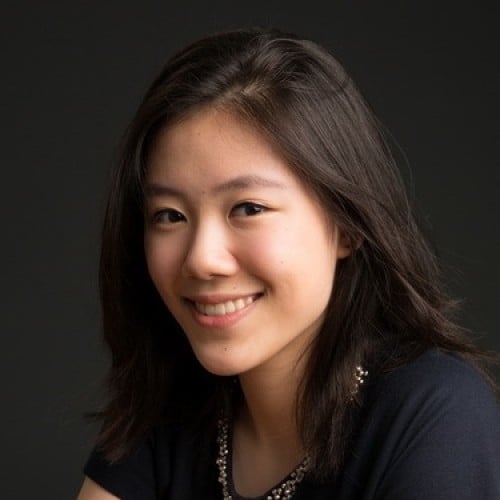 Veronica Lin was a junior reporter for Shenzhen Daily before joining SCMP Young Post in 2012. She left the Post in 2020.
Sign up for YP Weekly
Get updates sent directly to your inbox