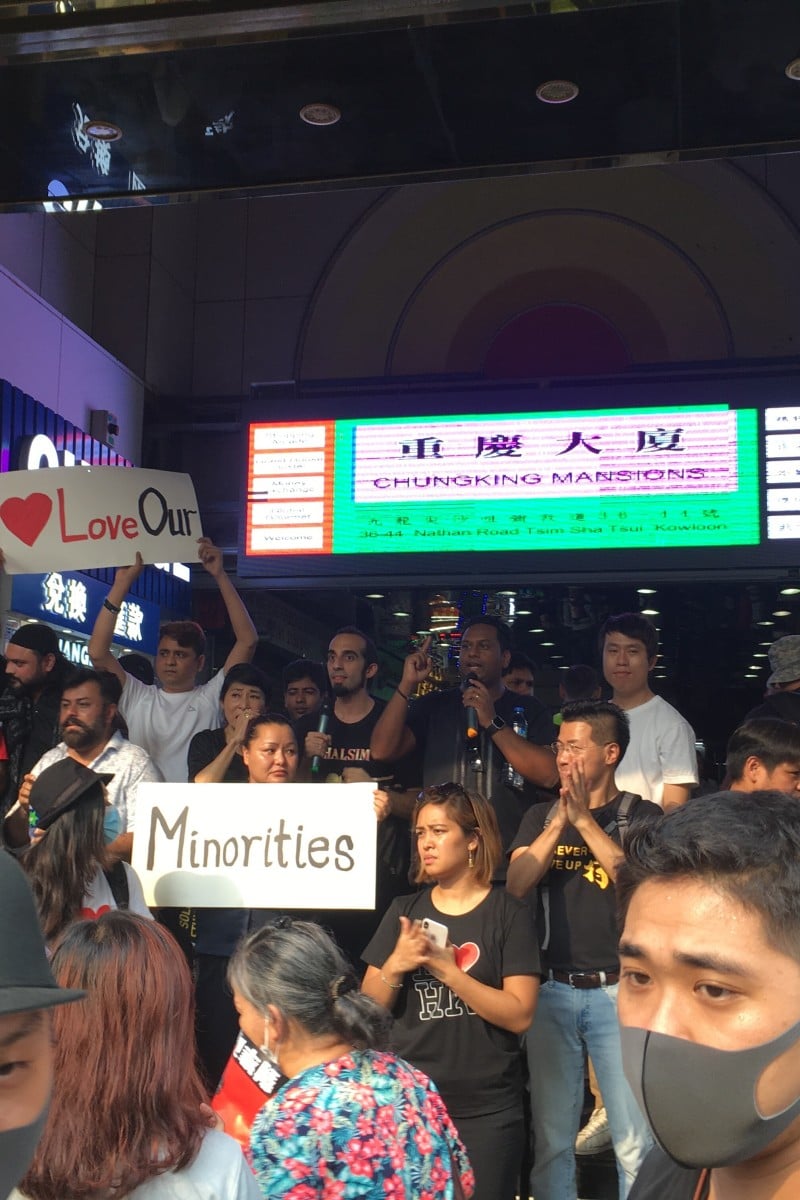 Jeffrey Andrews aims to break cultural stereotypes and educate locals about the diverse communities that exist within the city
By Junior reporter Markandeya Karthik
|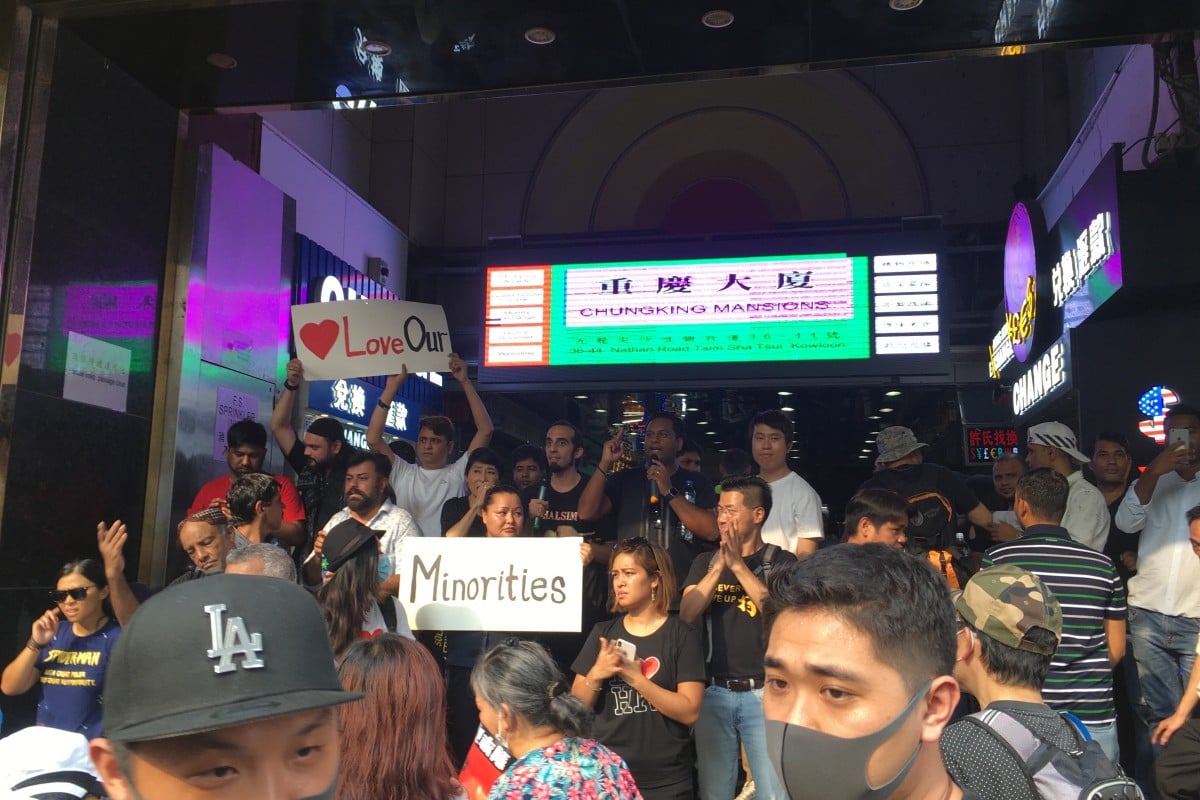 A group of ethnic minorities distributes water to protesters at the entrance of Chungking Mansions.
Hong Kong, Asia's world city, claims to be a symbol of diversity, which can't be denied when you look closely at the city's past and present.
The Star Ferry, a local icon, was founded by an Indian immigrant, Dorabjee Naorojee Mithaiwala. During the 1900s, Hong Kong was safeguarded by Gurkha soldiers, an elite group of soldiers from Nepal who were hired by the British army.
The Jewish community has also played an important role in shaping the Hong Kong we know today. They built the Peninsula Hotel and Kadoorie farms, which still stand as iconic establishments in the city.
Education, no matter the cost: One Hong Kong girl defies her family's wishes to attend university
However, ethnic minority individuals living in Hong Kong have often struggled with discrimination and their identity. And over Hong Kong's summer of dissent, some ethnic minority groups have at times become targets of discrimination.
After the Yuen Long attacks on 21 July, some netizens suggested that members of the ethnic minority community were behind the attacks, after some videos depicting brown-skinned men wearing white T-shirts surfaced online.
On 16 October, Civil Human Rights Front convener Jimmy Sham Tsz-kit was attacked by unidentified men in Kowloon. Some reports stated that the men behind the attacks were of South Asian descent, prompting fears that protesters might target minorities in retaliation.
We sat down with Hong Kong's first ethnic minority social worker, Jeffrey Andrews, who works for a non-government organisation that shelters migrants in the city, to discuss how the local ethnic minority community is tackling these issues.
Andrews is familiar with discrimination. In fact, he has been a victim of it himself.
"After an incident where some members of the Nepalese community were attacked in Yuen Long, people in Chungking Mansion began receiving threats that there would be further attacks,'' said Andrews.
Hong Kong-raised Filipino rapper Lazyboi Dri on music, speaking Cantonese, Chinese culture and where it all mixes together
Chungking Mansions in Tsim Sha Tsui is a melting pot of diversity; its main inhabitants are individuals of Middle Eastern, South Asian, and African descent. However, the building has a reputation for being a hot spot for criminal activities.
"There's a negative aura that surrounds the place, but it bursts with culture and that's disregarded," Andrews said.
In order to change perceptions, Andrews organised a "cultural tour" of Chungking Mansions for the city's ethnically Chinese residents. The aim was to paint the building and its inhabitants in a positive light. According to Andrews, more than 1,000 Hongkongers visited the building and ate at local restaurants during the event.
"It was a fantastic way to get the [local] community to see the other side of this infamous place, and it was a huge success," Andrews said.
"Afterwards, people left with a better understanding about the culture that's booming in the mansions."
Andrews also often gathers members from the Indian, Nepalese, Pakistani and African communities to distribute water and supplies to protesters in Tsim Sha Tsui during demonstrations.
No goal is impossible for Jahangir Khan, the youngest footballer in the Hong Kong Premier League
"We decided to become peace ambassadors. We distribute water bottles for free, showing that we don't mean any harm,'' said Andrews.
Andrews says that ethnic minorities need to get more involved in such events during this tense political climate.
"We cannot afford to react maliciously ... What we need to do is step up and change this perception," says Andrews.
"Responding and reacting in a positive way is the best thing to do in such a tense situation. We've rarely been a part of it before. And now is the time to get involved."
Edited by Nicole Moraleda
Sign up for the YP Teachers Newsletter
Get updates for teachers sent directly to your inbox
Sign up for YP Weekly
Get updates sent directly to your inbox