Teen painting prodigy Elisabeth Anisimow on how she's pursuing her dreams at her first ever installation in Asia
Nicknamed 'Kid-casso', the 13-year-old artist visited K11 Musea for a live painting session called Christmas Muse Garden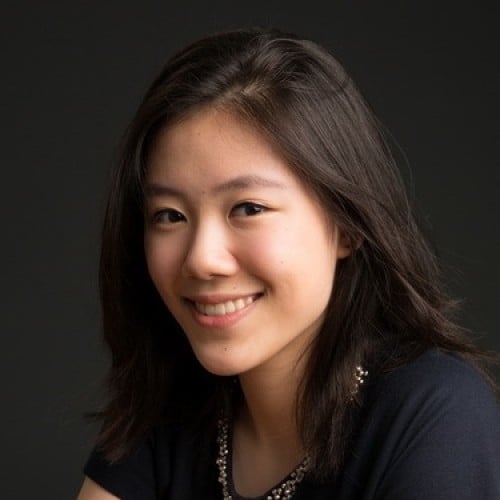 Veronica Lin was a junior reporter for Shenzhen Daily before joining SCMP Young Post in 2012. She left the Post in 2020.
"Kidcasso" Elisabeth Anisimow with her "muses" (living art models) at her first art installation, titled "Christmas Muse Garden", at K11MUESEA mall in TST.
With Chinese New Year coming up, you're probably looking forward to boosting your bank account with some generous lai see envelopes from loving relatives. But it's unlikely you'll rake in as much as Kid-casso, aka Elisabeth Anisimow, does in a year. The 13-year-old has been selling her artwork since the age of seven, and now makes more than HK$310,000 a year. 
Inspired by an art form that originated in France in the 1800s, Elisabeth is known for painting on live models that blend into painted backgrounds.
Last month, the Los Angeles-based artist did a week-long series of live painting sessions at the K11 Musea mall in Tsim Sha Tsui. The "living art" installation, titled Christmas Muse Garden, was her first ever in Asia. 
We caught up with Elisabeth while she was in town and spoke about why she's not a fan of being labelled a "prodigy", and how she got into her unusual form of art.
Elisabeth's earliest memories of being interested in art are from when she was a two-year-old sitting in a pushchair at an art museum in Saint Petersburg, Russia. Her mother would often bring her and her older brother to art museums, but the toddler would often be left to her own devices. 
"No one would really move my stroller, so I'd just sit and stare at the artwork for a long time," she says. 
How one Hongkonger spreads her love of Chinese calligraphy with cake
"I observed every single detail, particularly the shading in classical paintings; it's just very different from what a toddler would normally see."
Her mother, Ekaterina Anisimova, noticed early on that her daughter had some artistic talent. 
"From a very early age, Elisabeth often created small objects with beads and would doodle with baby food," says Anismova. 
 One Hong Kong crochet artist keeps the craft alive 
"Even at 10 months old, she already knew how to hold a pen."
"Her doodles always looked as if they resembled something, such as a circle or a bear, for example."
When she was older, she started using watercolours, then moved onto oils and eventually acrylic. Elisabeth started dabbling in living art at the age of nine, inspired by French tableau vivants (French for "living  pictures"), static scenes containing one or more posed models, as well as the Renaissance masters.
"She started off recreating old masters paintings, such as those of Claude Monet and Pierre-Auguste Renoir, but now creates a lot more contemporary works," her mother says. "She also likes to experiment with different techniques and mediums, such as making paper dresses, and then painting them."
While her nickname Kid-casso draws parallels to the great Picasso, and though she is frequently referred to as an art prodigy, Elisabeth says she's not a huge fan of labels.
"I wake up at 7am, do homework, and paint for the rest of the day, for about five hours on average," she says. "I don't think I'm a prodigy – I'm just pursuing my dreams."
What sets Cantonese porcelain apart, and why it's a tradition worth preserving 
"A lot of artists [are praised] when they are young, but as they get older, they start to put in less effort – you can see it in their work: in the beginning they really cared and you can tell that they were inspired to do it, but then their personalities just fade out over time," she explains. 
"It's as if they've forgotten about why they'd wanted to [make art] in the first place," Elisabeth says.
"For me, it's important to put in the effort. Just because you're a 'prodigy' doesn't mean you can rest more; you have to put in more effort and keep going."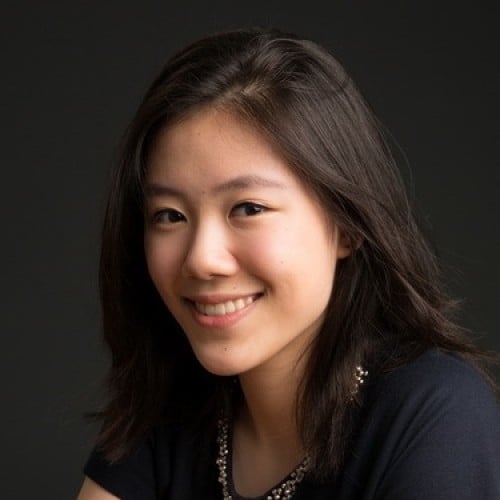 Veronica Lin was a junior reporter for Shenzhen Daily before joining SCMP Young Post in 2012. She left the Post in 2020.