Hong Kong artist Michael Tang, aka King Zausage, has faith in himself
Religion and electronic music may be an unusual combination, but Tang tells us why it works for him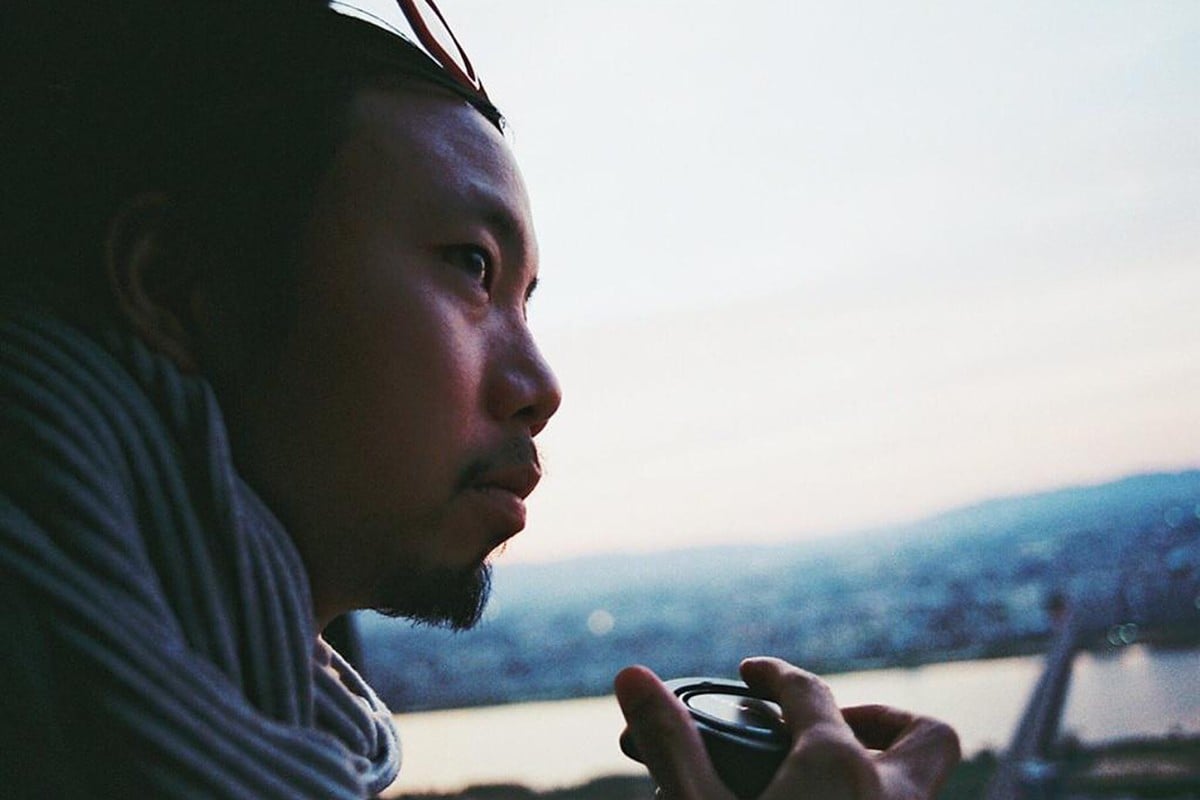 King Zausage has worked behind the scenes of the music industry for years, but is finally in the driving seat, and directing his own career as a musician.
Michael Tang has been a prominent figure behind the scenes over the last decade. He's curated music festivals, been a music editor, worked at a major record label, managed bands and published his own book. But now, having spent much of his 20s in the back seat, Tang is front and centre (stage), taking the leap into releasing his own music under the alias King Zausage.
He sat down with Young Post to talk about the inspiration for his debut EP Three Steps To Cyber Heaven, released last month.
"I began making music when I was having lessons at Sol Passion," says the producer, referring to the music production and DJ school where he started a producing course last year. "I wanted to make something that was unique to me." As he studied, he recorded music inspired by his beliefs, describing the resulting record as "a reflection of my religion".
Throughout the EP's three tracks, Tang flips certain ideals from the Christian community. Take opening track The Divine Temptation, for example. He says: "There's temptation in our everyday lives, which normally you'd think of as being bad, but I believe temptation is good, because it can [revitalise] you when you're doing something you really don't want to, like going to a job you don't like."
Darken Hallelujah challenges an even heavier concept. "It's about the people going to church and believing they are doing good by paying lip service at a service, but outside, the mask slips, and they continue doing evil things." Meanwhile, closing track The Dark Side Of My Soul is a play on The Dark Night Of The Soul, a 16th-century poem about a spiritual crisis, which Tang describes as "embracing our darkness".
The EP is instrumentally gripping, mixing ambient soundscapes with dark, distorted, industrial beats. The cover art, featuring a crumbling Hong Kong cityscape, reflects the ideas explored on the tracks.
The sun is rising for one of Hong Kong's most exciting new musical acts
"I found a graphic designer in April, and [spoke about] wanting a symbol for Hong Kong, like skyscrapers." Within a couple of months, the anti-extradition bill protests had begun. "I asked the designer to add some elements, not explicitly detailing the protests, but so the artwork would symbolise the meaning of the tracks, as well as what we were witnessing in the city."
Prior to the release of his EP, Tang published a book titled The Incarnation of Rock and Roll, linking rock music with theology, which was sold at last year's Book Fair. "This project started 10 years ago, when I was studying theology at CUHK [Chinese University]," he says.
"My thesis was on the link between rock 'n' roll music and theology, because I realised this subject hadn't been talked about – not only in Hong Kong, but in western academia, too. There aren't many people working on the correlation between the two, so I thought maybe I could become the [expert]."
Kanye West's Jesus Is King album review: Gospel music gets the Yeezy treatment
The release of his EP is a long-dreamed-of goal, that was pushed back to allow for other projects.
"I wanted to [write and music] from the very beginning. I saw solo artists making electronic music, but I also liked the idea of creating music festivals, working with bands and promoting Hong Kong music." He hopes his varied experience within the industry will help when it comes to marketing his own music.
"After doing these things for almost 10 years, I thought, 'Why don't I try to start on my own?'" he says, before adding – in a tone – that reminds us of his philosophical background: "Life is short, and I have to do something for myself."
Sign up the YP Teachers Newsletter
Get updates for teachers direct to your inbox
Subscribe to YP Weekly
Get updates direct to your inbox