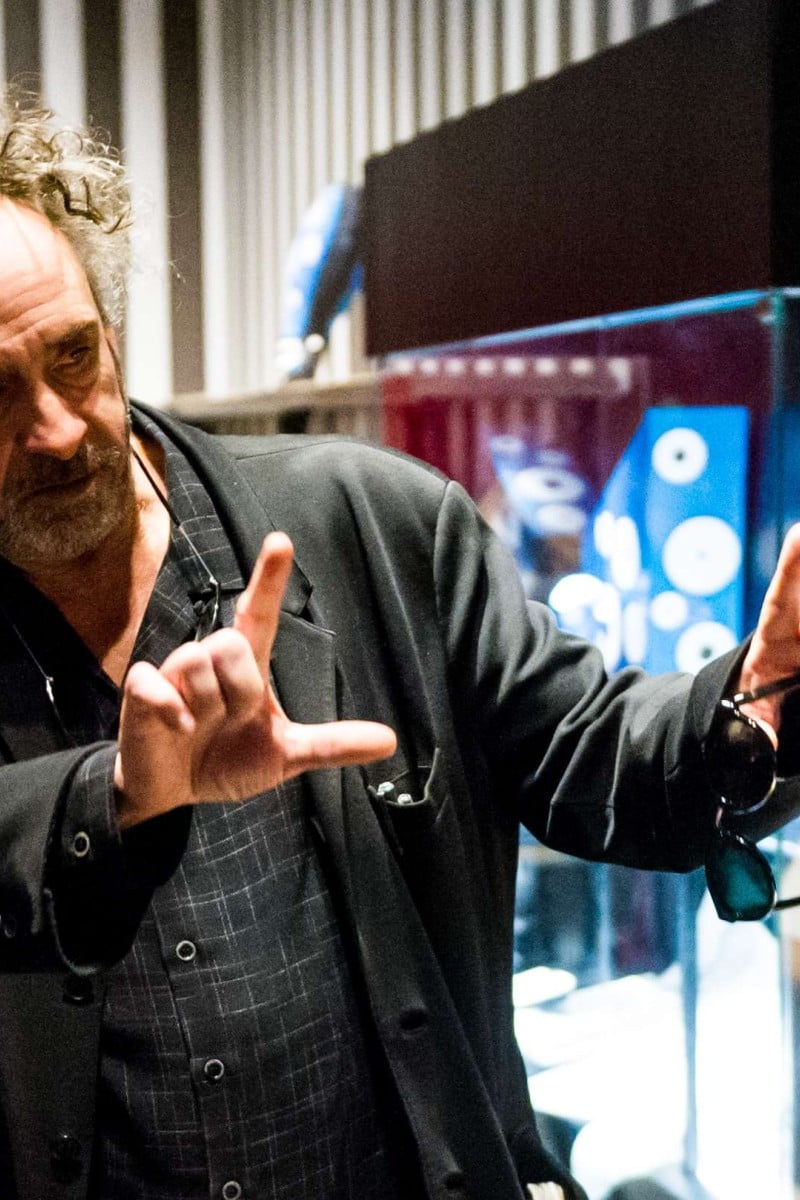 Tim Burton on movies, quirky characters, and why he always uses Johnny Depp
The film director says there is no right or wrong when it comes to being creative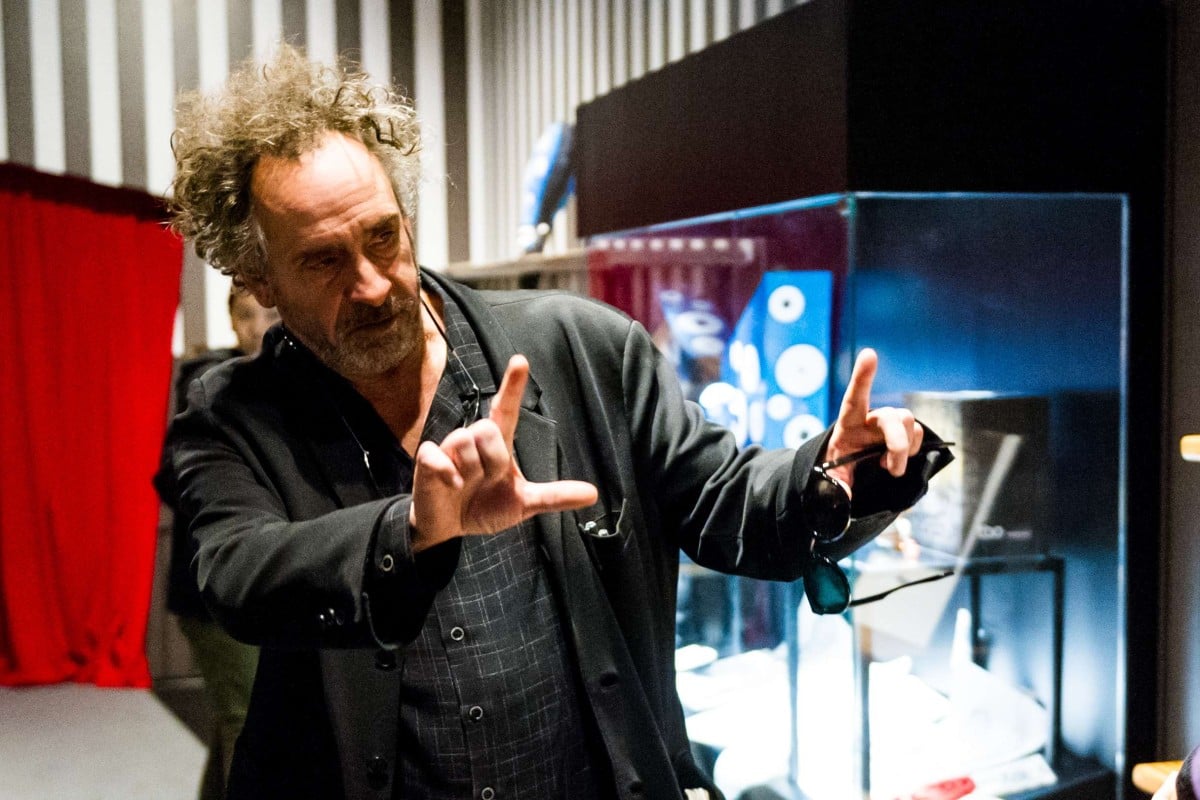 Tim Burton used to be an animator for Disney.
A former Disney animator, film director Tim Burton left the world of cute and cuddly behind, and delved into a much darker and quirkier world with his own movies. But while most people might expect that Burton was so talented that he simply outgrew Disney, that wasn't quite the case.
"I remember I worked on The Fox and the Hound, and I was just terrible. I was supposed to draw the foxes and I just couldn't do it. They looked like they'd been run over by a car," says Burton, 58, who was in Hong Kong last week to launch his "The World of Tim Burton" exhibition and give a masterclass to local students at the Academy of Performing Arts.
"I couldn't draw in the Disney style. I basically got fired," he laughs. "One day, I just said 'I can't draw like this. I'm just gonna draw the way I draw.' And it's a real mind-expanding moment."
He is undoubtedly just being modest, but this underlines an important point that Burton is keen to emphasise: there is no right or wrong when it comes to being creative.
"If you go into a classroom and see children's drawings, you don't go, 'Oh that's better than the other', it's kind of an even playing field, but as you get older, society tells you, 'That's not a good drawing'. A lot of kids get to an age where they feel they can't draw – and that happened to me – and that's simply not true."
Burton's success is surely testament to that, and he encourages everyone – even those who think they can't draw, write, paint, or play music – to create something.
And despite what his movies might suggest, Burton maintains that he doesn't cling to a signature style. As he explains, if his movies are easily identifiable, it's only in the same way everyone would naturally have a style; if he has to draw a dog, he draws a dog, and he can't draw one any other way, so it's inevitable that they all end up looking the similar. Instead of actively trying to draw in a particular style, Burton places far more value and emphasis on expression and emotion, and for him, this always comes from the eyes.
"Especially when you're looking at film, you get so much out of people's eyes," he says.
"I've always loved people with expressive eyes. I like people that can express things without speaking. It's like old silent movie stars. There's something that's quite beautiful about just looking into people's eyes."
Eyes are also the reason Burton keeps going back to certain actors, including Winona Ryder, and most notably, Johnny Depp, whom Burton first worked with in Edward Scissorhands. "He had that soulful, expressive quality," says Burton. "Johnny also understands physical humour and movement and things like that. And he's just got expressive eyes. That's almost one of the more important things to me."
But of course, using Johnny Depp in all of his movies alone isn't enough to ensure they will be a success, and Burton has to make sure he keeps his ideas flowing. Considering he was the second director, after James Cameron, to make a movie using 3D technology, it would be easy to assume that he is very tech-savvy, but Burton affirms this is not the case. In fact, avoiding technology is one of the ways he stays so inspired.
"I always try to spend a certain part of the day when I'm not busy doing something, where I just look at the clouds roll by ... just something where you have a minute to feed your soul a little bit," he explains, saying that society as a whole is guilty of living life through a screen.
Taking time to tune out every day also helps him come up with ideas for new characters. As with many things in life, Burton says the best ideas are the organic ones, and he mentions Jack Skellington from The Nightmare Before Christmas as an example.
"Even before I knew what that was, I was just doing drawings of it. So sometimes something sprouts like that. You just sit there talking on the phone or whatever and just doing a little sketch of something and you keep repeating it and you go, what does that mean? I always find that the things that come from the subconscious are the most valid; the most important. Rather than intellectually going, 'I'm going to create a character that does this or that', usually the most important or the strongest ones come from not an intellectual but an emotional place," he says.
When it comes to his plans for the future, Burton is tight-lipped, but he is certain it will contain both light and dark themes, as that's what life itself is like. This leads him to reaffirm, as he often has in interviews throughout the years, that he doesn't consider himself a dark person, but that, just as for everyone else, each day has its up and downs, and making light of dark themes like death and being peculiar is just something he can't help.
"I don't know if I could ever make a completely serious movie, as the more serious the subject, the funnier I find it," says Burton.
One thing's for sure though – Burton won't be making any superhero movies anytime soon. Despite directing Batman (1989), he feels that in recent years the superhero trend has been overdone.
"It feels like there's a new superhero movie coming out every week," he laughs, adding that he thinks they have all become quite repetitive.
For a man who finds monster movies beautiful and emotional, and can make light of even the darkest of themes in his own movies, it's hard to predict what Burton will do next, but he does hint that Hong Kong could offer some inspiration.
"Hong Kong is a very visual city. There's something about certain cities – and this is one of them – that just feel creative."
Whether Hong Kong will inspire him remains to be seen, but whatever Burton has up his sleeve, it's sure to be as fantastically fun, whimsical and unexpected as the man himself.
Sign up for the YP Teachers Newsletter
Get updates for teachers sent directly to your inbox
Sign up for YP Weekly
Get updates sent directly to your inbox