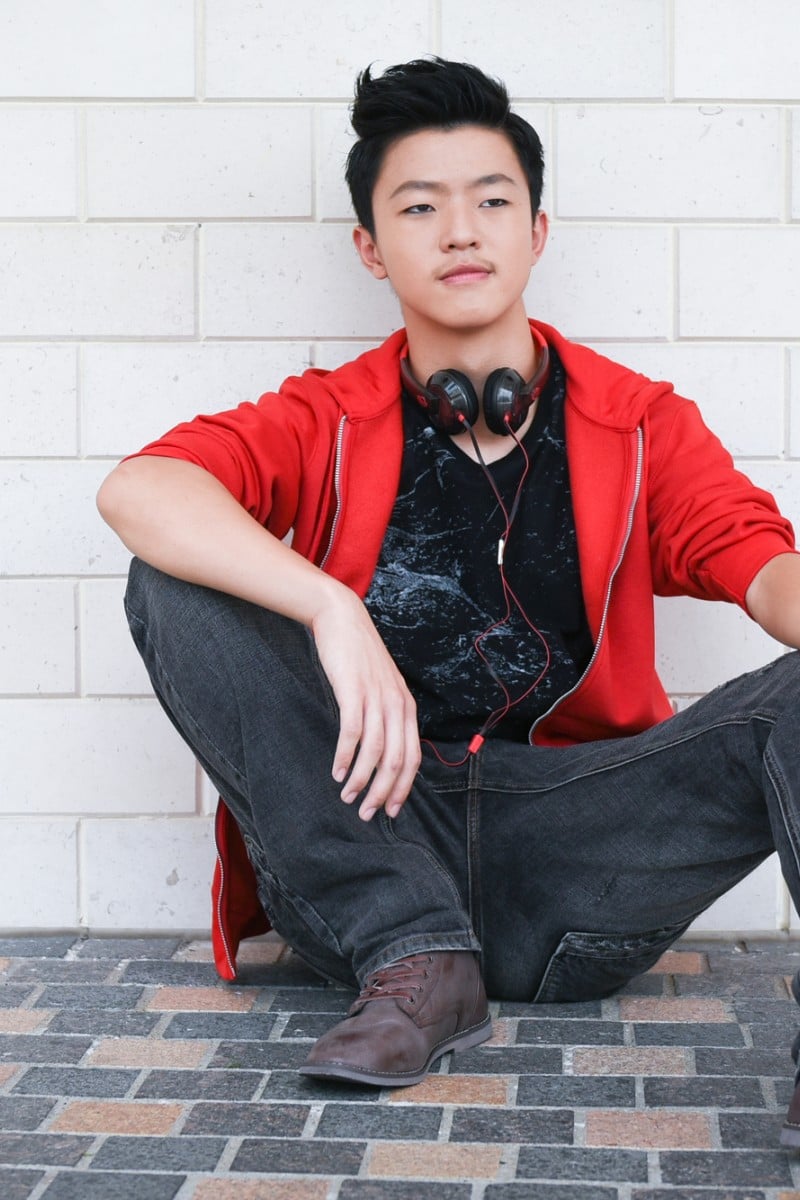 With her ability to distort reality for someone else and to create force fields, Scarlet Witch in Age of Ultron is one captivating character. This powerful Avenger, and those mesmerising K-pop stars, is the inspiration for this week's look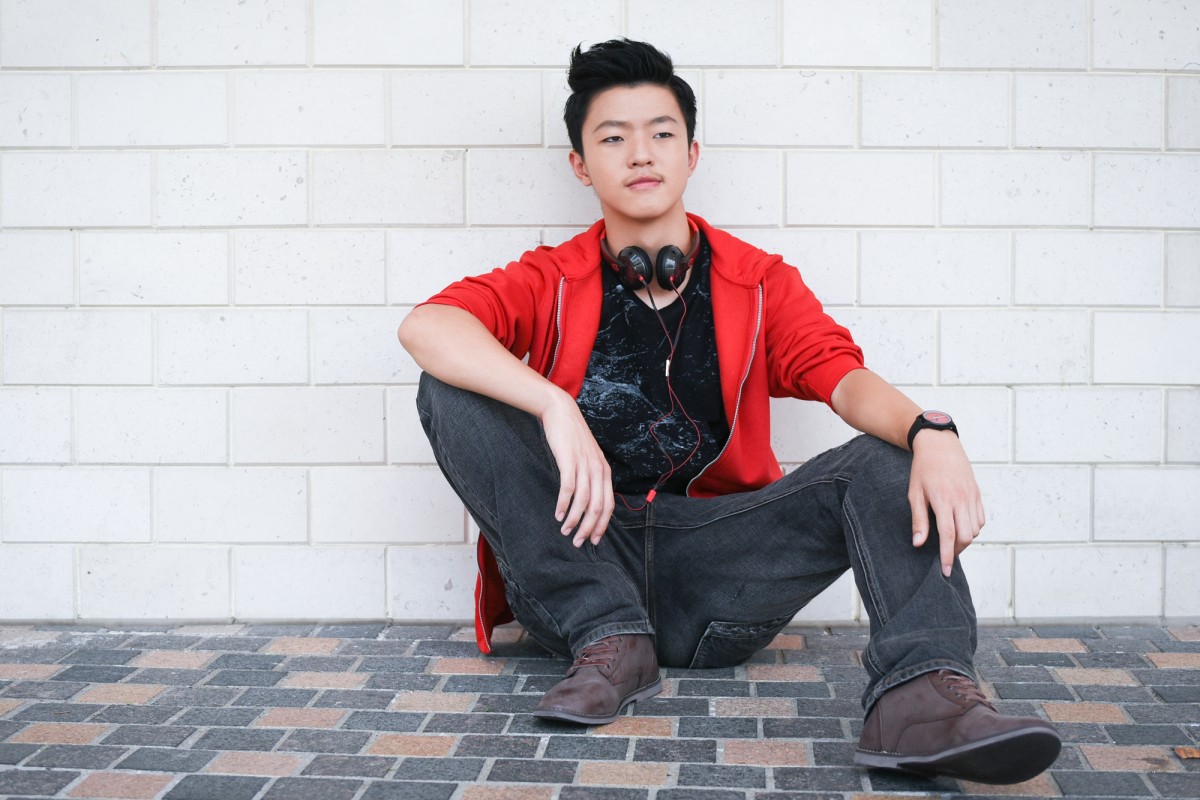 Solid black gets boring after a while. Try faded fabrics with bold colour accents for a modern street look.
One of the most interesting characters in the latest Avengers movie, Scarlet Witch has a kick-butt street vibe that works for both guys and girls. 
You think might that such a character would rely on head-to-toe black, but for an urban feel, stay away from solid blacks. Instead, try faded denim or other fabrics, which look and feel more worn-in. This also adds more dimension and interest, so you're not just a slab of black. 
Soft browns, greys and faded blacks look much better with bold accents anyway, like the fire-engine red hoody YP junior reporter Cedric Li is wearing. Distressed denim in any colour can be matched with anything, and boots look tougher than trainers. 
The "electric" pattern on Cedric's T-shirt breaks up the black, and hints at Scarlet Witch's powers. Finally, the red accessories take it from "meh ..." to "man, that's cool!"
Walk the line
There's something about a K-pop star's look that always suggests a little bit of a bad boy, which, if done correctly, can look effortlessly cool. But there's a fine line between bad boy (or girl) and just plain bad styling, and that line is ... your waterline. Your waterline is that strip of skin along your lower lashline between the root of your lashes and your eyeball. It's a very delicate area, so be careful when applying product there!

"Pencil or gel liners are better for the waterline," Make Up For Ever's make-up expert Janis Yuen advises. "Avoid liquid liners because the liquid can easily run into your eye." Ouch! 
To apply guyliner to this tricky area, make sure the pencil isn't super sharp, and draw on the back of your hand a few times first to warm it up, which will help the colour transfer better. Tilt your head down by tucking your chin in towards your chest and look up and raise just your eyes to the mirror. Tug gently on the skin just under your eyes to pull your waterline away from your eye a little, and carefully apply your product along the waterline from your inner corner to your outer corner.
"For those with sensitive eyes that water easily, a gel liner will help because colour transfers easier with a gel product than pencil," Yuen says.
Hair with height gives everyone an edge 
To imitate Cedric's look, use a little hair gel or wax to smooth down the sides and back. Don't slick it completely flat, just tame the messy flyaways.
Focusing on the middle section, spray your hair from the hairline to the crown with a little hairspray and then comb upwards and backwards with your fingers. Applying heat with a hairdryer at this point will help hold the shape. 
For a twist, as you're combing it back, you can angle your hair left or right, and tease it into a point on one side so it has a flick at the end. 
If you have longer hair, after you've created height on your crown, pin it in place with bobby pins, and tie the rest of your hair into a ponytail or messy bun if you don't want to leave it loose.
Hair: Jeffrey Yuen, Senior Stylist, and Victor Leung, Assistant - Essensuals by Toni & Guy 
Make-up: Janis Yuen, make-up expert - Make Up For Ever
Clothes: Provided by Zalora
Photographer: Susanna Yeung
Don't forget to check out how to recreate our other Avengers-inspired looks!
Sign up for the YP Teachers Newsletter
Get updates for teachers sent directly to your inbox
Sign up for YP Weekly
Get updates sent directly to your inbox