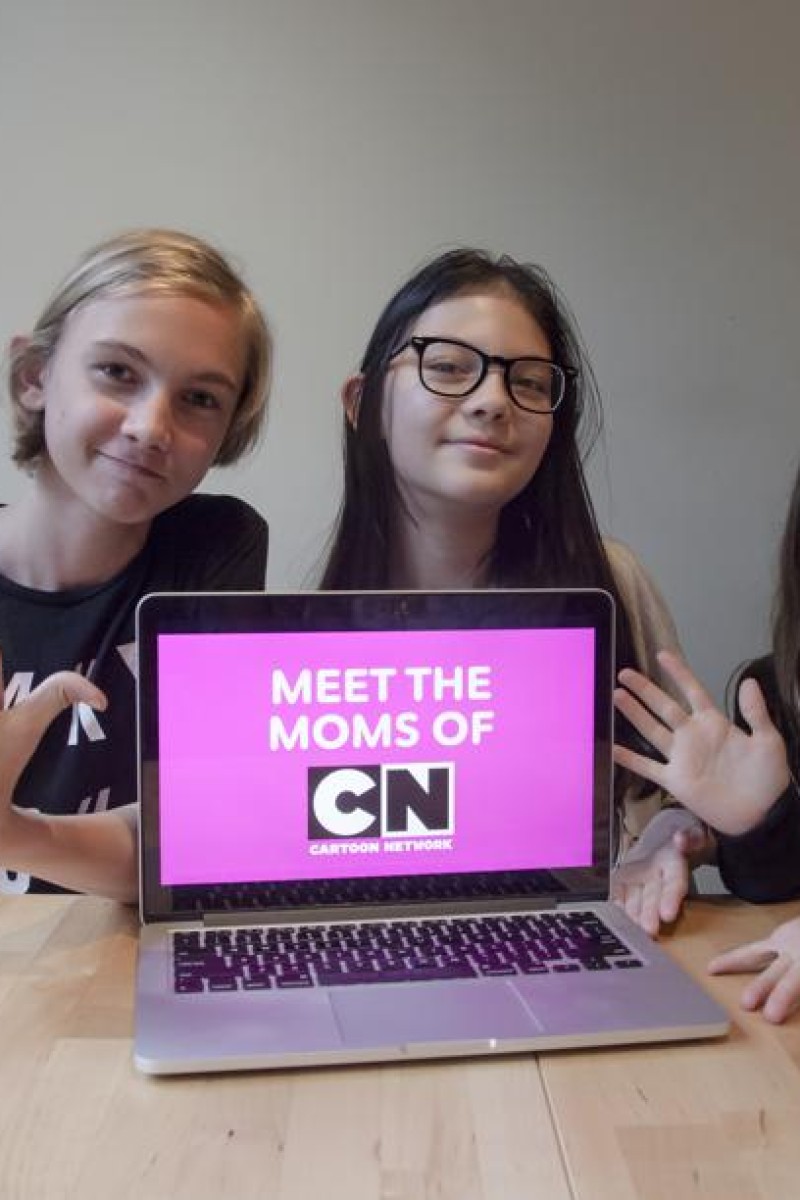 What would it be like to work at Cartoon Network? HK students visited the animation giant's Singapore office to find out
It's not all fun and games, as the three-day work experience taught them about editing, storytelling, and deadlines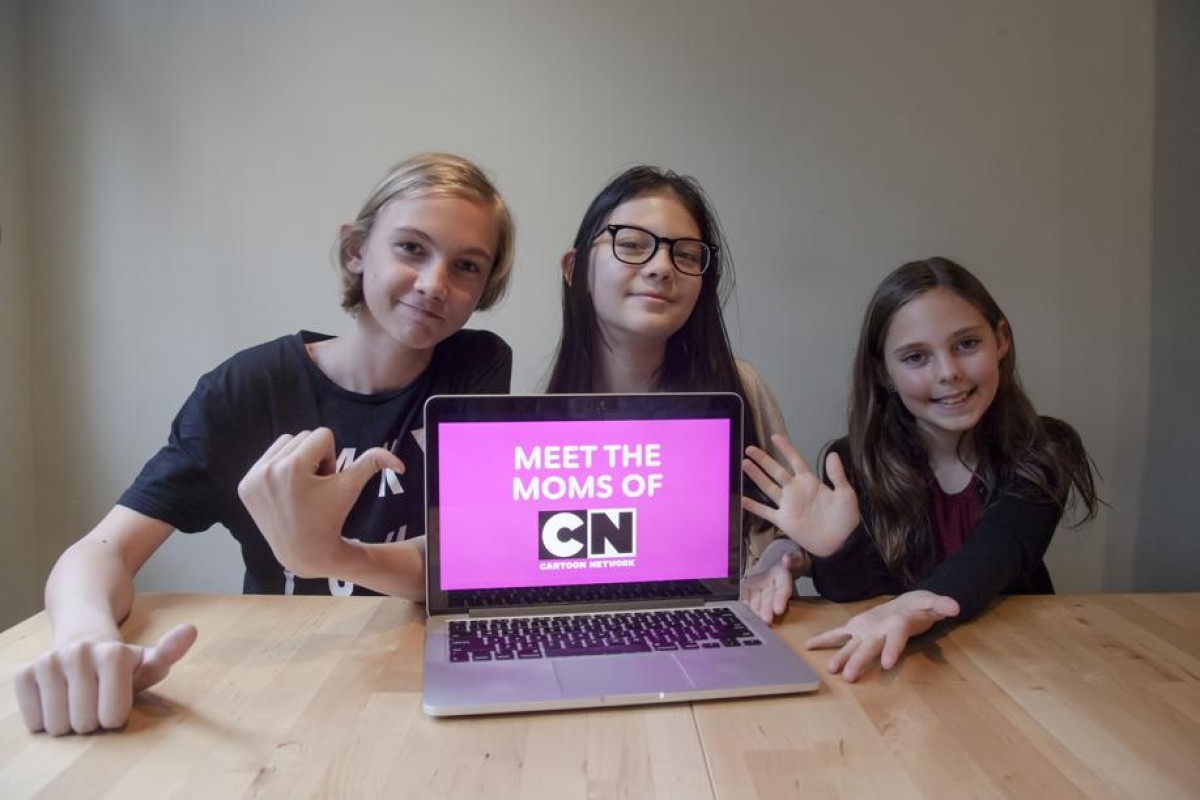 Hong Kong students (from left) Milorad Belikin, Hannah Foxall, and Elise Brandt visited to the Cartoon Network office in Singapore.
Seven students from Hong Kong were given the chance to learn about video and media production when they visited Cartoon Network's Singapore offices last month for a three-day work experience.
The students visited the offices as part of a trip with OWN Academy, an education company based in Hong Kong that seeks to provide students with real-world learning experiences.
When they arrived, the students were split into groups and tasked with creating a short video for the channel's social media platforms.
The groups could – following a specific creative brief – either create a music video, a stop-motion animation, or a mash-up video for Mother's Day.
Milorad Belikin, 12, from Delia School of Canada, Hannah Foxall, 12, from Sha Tin College, and Elise Brant, 11, from Hong Kong International School, worked on a video for Mother's Day. They decided they would create a four-minute clip reflecting the characteristics and personalities of the mums in the shows that are shown on Cartoon Network.
Milorad said making the video meant learning a lot of editing techniques.
"We did a lot of transitions – motion transitions, still transitions, and object transitions," he said. "It was great seeing it all come together in the end."
Hannah said she learned a lot about video editing from the group's staff mentor, Daphne Tan. "Daphne taught us a lot about [how to create] a flow, or story, between two completely unrelated clips," she said.
The students found that, when it comes to editing, a lot of the best cuts often happen completely by accident.
"Everything we did accidentally was good, and the things we tried to do on purpose were bad," Elise said.
"You kinda have to follow your instincts," Hannah added.
The team said getting to the final edit wasn't without its challenges. They had trouble finding clips, and had to watch lots of shows to find the right one – a process that was often distracting. "Often we found the clip, and we just kept watching the show!" said Elise.
They also found working in such a big office a little intimidating. "There were professionals all over the place, and they knew what they're doing and we didn't," Hannah said.
When they were finished, the students had to present their finished video to a room full of Cartoon Network professionals. They said it was a stressful experience but, thankfully, everyone had really enjoyed watching what they had made. Milorad recalled that one of their head mentors had even cried when watching the Mother's Day montage they had put together.
Despite the amount of work and stress they had gone through to put the video together, the students said the experience was still better than going to school.
"[At school] you have no time to do what you want. But at work, or at least at Cartoon Network, you get to choose when you go to lunch, for example," Elise said.
Hannah agreed. Although they had deadlines, the office still felt like a nicer place to be in than a classroom. They were allowed, she said, to spend as much or as little time as they felt was necessary on something before moving onto the next thing.
All three students said they had really enjoyed filmmaking. Hannah added that, because of this experience, she wants to take film or media classes in future.
"I like filmmaking for the storytelling aspect," she smiled. "I visualise things in my head, and when it comes to the technical [side of things] it's about trying to copy what I see in my head."
Sign up for the YP Teachers Newsletter
Get updates for teachers sent directly to your inbox
Sign up for YP Weekly
Get updates sent directly to your inbox