Selfie filters on social media apps can alter your appearance drastically, but looking 'perfect' in every photo can damage your self-esteem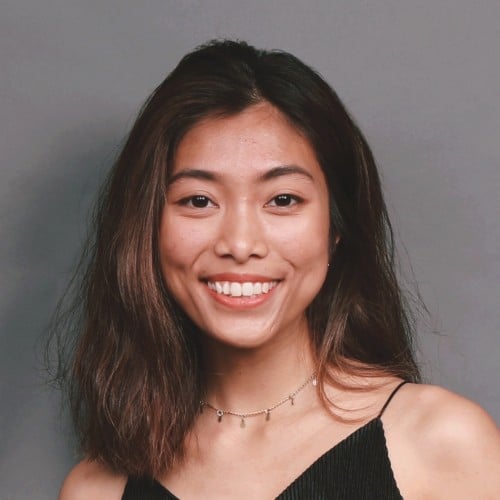 Joanne joined the Post in 2018. She majored in English Literature for her first degree and has a master's degree in Journalism.
It's natural to want to look good in front of your peers, and that means looking good on social media. As the popularity of social media has grown in recent years, many platforms have introduced filters that use augmented reality to make your online presence more fun. When you take a selfie, it's not just a normal selfie any more. There are options that allow you to turn yourself into a cat, a dog, or even the giggling sun baby from Teletubbies.
In addition to changing your species and age, most Snapchat, Instagram and TikTok filters also change your facial features – they can give you bigger eyes, poreless skin, longer eyelashes, rosy cheeks, a V-shaped face and even a lighter skin tone.
Being able to glam up your look in an instant may sound like harmless fun. However, these unrealistic makeovers can sometimes create an impossible standard of beauty and take a toll on your self-esteem. In some cases, this can push people to take drastic action.
Growing Pains: Be your own best friend with these 5 easy ways to improve your self-esteem and boost your confidence
According to a survey by the American Academy of Facial Plastic and Reconstructive Surgery in 2017, 55 per cent of surgeons said they had seen patients who asked for surgery to improve their appearance in selfies – up from 42 per cent in 2015.
This trend may lead to a condition called selfie dysmorphia, a disorder defined as an urge to heavily edit your own digital image and a strong dissatisfaction with your appearance after using digital filters. The term was coined by a cosmetic surgeon in Britain called Tijion Esho, after he noticed that an increasing number of patients were eager to have surgery to look like their filtered selfies.
Levi Jed Murphy, a 23-year-old British influencer and TikTok user, documented the surgeries he had gone through to look like his filtered self on his Instagram account. These included a brow and temple lift, canthoplasty (eyelid surgery) to make his eyes look more cat-like, and a lip lift.
When he was asked by his followers, "Why do you do this to yourself?" he answered, half-jokingly, "For clout".
Clout means being famous and having influence.
"Social media has had a massive impact on how people think about their appearance," he said. "When I upload a picture and start getting likes, if it doesn't get a certain amount of likes in a certain amount of time, I delete it straight away."
10 Instagram secret filter games to play right now
Some Instagram filters mimic the effects of plastic surgery, he added, especially those that lift the eyes and lips.
"A selfie is not taken as a way to preserve a memory, but rather to post in a social network for others to view," said Seoyeon Hong, associate professor in communications at Rowan University in the United States. He said the main purpose of a selfie is to impress others. It's therefore understandable that people go to great lengths, including using filters, to look photogenic.
"Social media expands the possibilities of enhancing one's looks through the use of filters," says Dominic Yeo, associate professor in the Department of Communication Studies at Hong Kong Baptist University. "Compared to putting on make-up, it allows young people to experiment with different looks much easier and faster."
Although there is still no conclusive evidence that social media, particularly its beautifying filters, contributes to dysmorphic disorder, Yeo says the impact of social media on our self-image may be related to seeing and comparing our selfies with our peers' images on social media.
Flappy Bird reborn: How to unlock the new Flying Face filter on Instagram right now
While we should be cautious in attributing too much blame to social media, there are ways to guard ourselves against the potentially damaging effects of filters. One piece of advice, offered by a US company called Evergreen Counselling, is to find one thing about yourself that you value, and think about it every day.
They suggest you write that amazing thing about yourself on your mirror, in lipstick, marker pen, etc. Every time you look into the mirror, you can focus on nurturing your self-worth instead of being constantly picky about your own flaws. They also suggest you practise taking a picture of yourself with little or no filter, and be cool with that.
These days, people tend to take several selfies to capture the perfect angle. But since being "perfect" is clearly not realistic, shouldn't we start accepting ourselves as we are?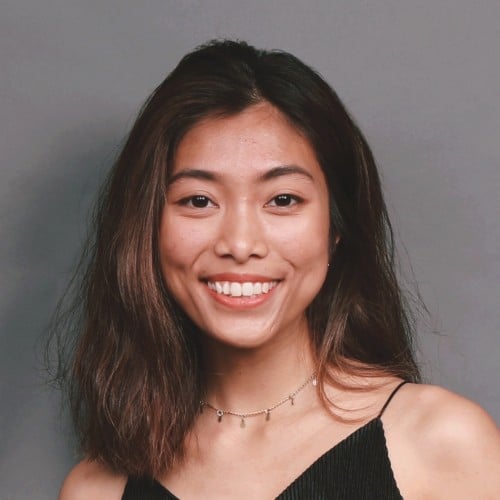 Joanne joined the Post in 2018. She majored in English Literature for her first degree and has a master's degree in Journalism.