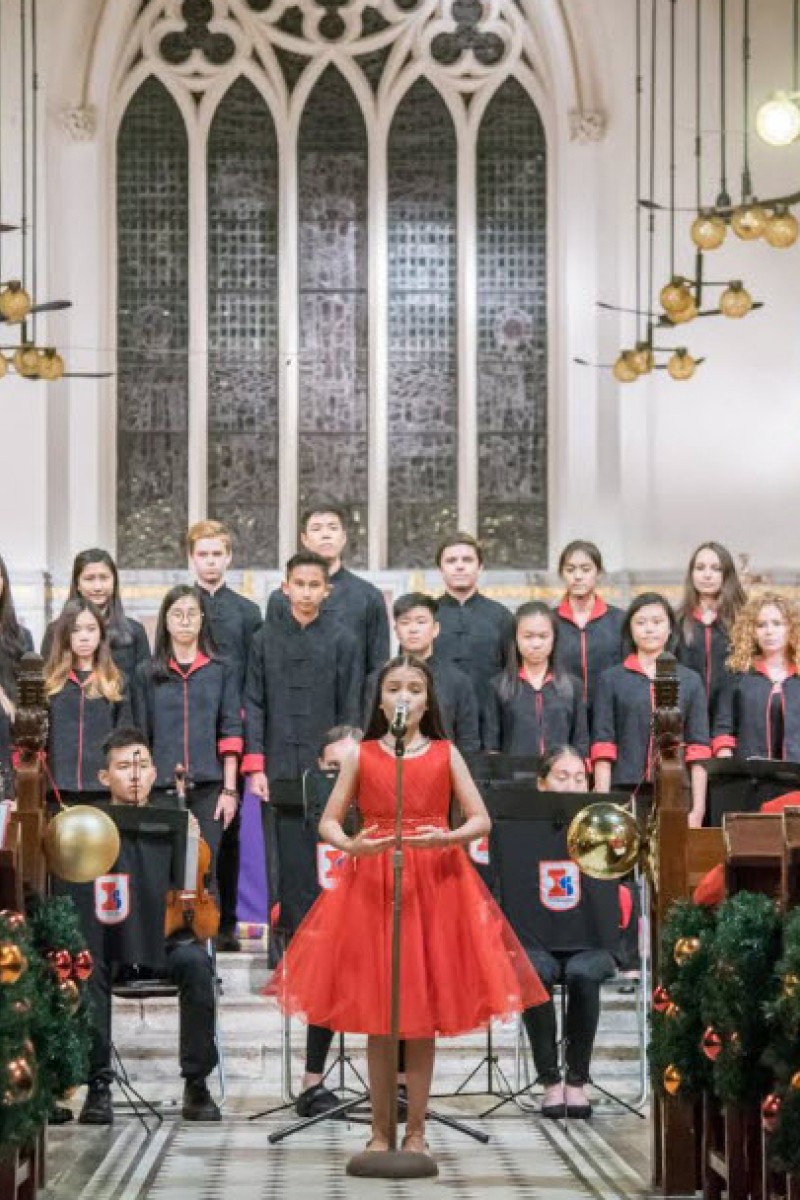 Hong Kong singer Elizabeth Stewart has not yet turned 12 but has already recorded three albums and has performed with the Guangzhou Symphony Orchestra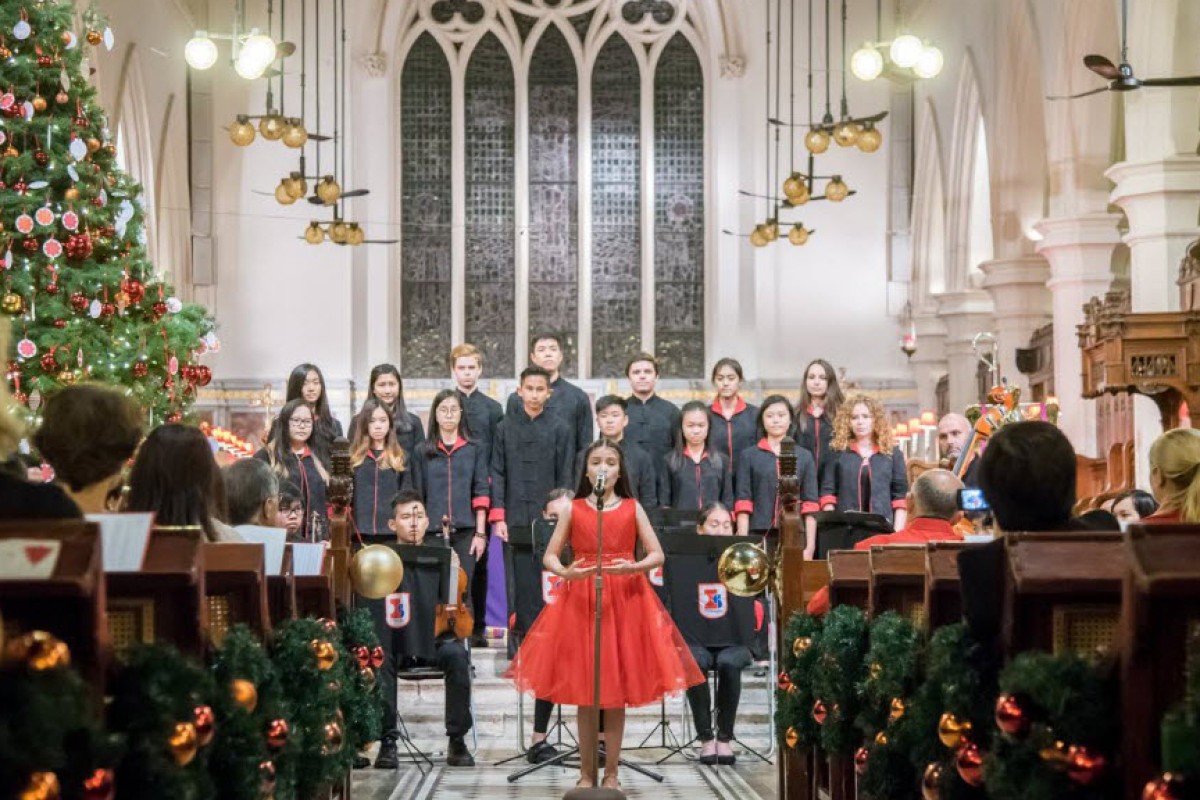 Elizabeth wowed the crowd at a Christmas concert in St John's Cathedral.
On Christmas Eve, a night when many 11-year-olds were dreaming of the presents they would be receiving the next day, Elizabeth Stewart was giving a gift instead: her voice. When the tiny figure in bright red appeared on stage to perform the classic operatic song Ave Maria with the 94-piece Guangzhou Symphony Orchestra, Stewart became the youngest singer to ever appear with a symphony orchestra in China.
As her high, crystalline voice travelled throughout Guangzhou's sold-out Xinghai Concert Hall, the audience recognised a potential star in the making and wanted more. Stewart obliged by putting her dancing shoes on, and brought the audience to their feet while singing her female-powered version of Michael Jackson's Man in the Mirror (which she adapts to Girl in the Mirror). Soon the full house was following her lead with arms airborne while clapping rhythmically, creating an atmosphere more like a rock concert.
Despite her age, Stewart has already made more than 30 solo appearances in such places as Macau, Beijing, Shanghai, Singapore and Kota Kinabalu, where she performed alongside R&B legend (and Hong Kong resident) Bobby Taylor. She sings everywhere and every chance she gets, whether that's in the shower or in the middle of a test at Island School, which she attends.
Stewart was just three years old when she debuted, making an impromptu song and dance appearance on stage. But she was, wait for it, seven when she became "serious" about her craft. It was then that she appeared as the Queen of the Night in an Opera Hong Kong Children's Chorus production of Mozart's Magic Flute.
"I really liked being on stage and shouting 'haang hoi!' ('go away' in Cantonese)," she laughs while animatedly acting out the role.
Naturally, there were albums to make after that. When she turned eight, Stewart recorded an album of songs by such artists as Adele and Whitney Houston, who along with Barbra Streisand, Mariah Carey and Karen Carpenter are her favourite singers. An album of Christmas carols followed in the same year. More recently, she spent six months building up to record in Guangzhou with award-winning pianist Yin Min and well-known cellist Zhang Bo at the request of the China Recording Association.
That new release, called Sound of an Angel, is a loosely themed album which showcases a singer who sounds far beyond her years. Over the course of 10 songs, Stewart tackles Chinese folk songs, well-known operatic arias and classical numbers. That she does so while singing in English, Mandarin, German, Latin, Italian and Spanish is all the more impressive.
"I call it my 'mature' album," says Stewart with a cackle. "I really enjoyed performing Ave Maria and the studio had a beautiful echo which added to the sound. It also helped that the Guangzhou Symphony Orchestra joined us during the recording sessions."
Talk to Stewart long enough and it's clear that the future she's pondering is no joking matter, for she's already accomplished so much. There was the time she beat 1,200 other young singers for a role in the London Palladium's Hong Kong production of The Sound of Music. Or the evening when she performed in Tosca at the Hong Kong Cultural Centre, then changed in a taxi as she raced across the harbour to sing a version of Michael Jackson's hit single Ben at a charity event.
"Every day I take a different lesson after school, whether it's singing or dancing or piano," she says. "I enjoy all of them because the big dream is to hopefully become a successful singer."
Sign up for the YP Teachers Newsletter
Get updates for teachers sent directly to your inbox
Sign up for YP Weekly
Get updates sent directly to your inbox