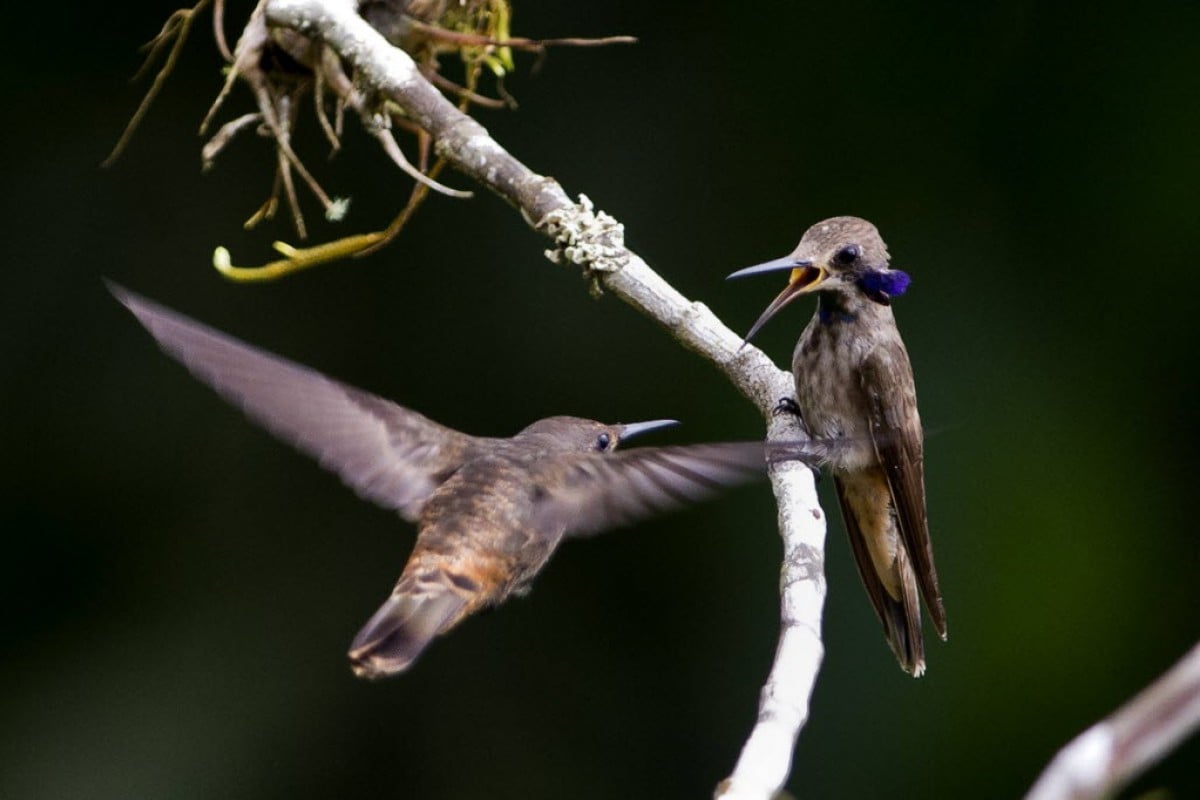 Each year, the Harvard Book Prize sends students to the US to participate in the Harvard Summer Programme, a scholarship programme that is an excellent opportunity to experience living and learning in a different culture. This year, 245 secondary schools, of all band levels, across Hong Kong are taking part. Deserving winners are selected for the scholarship based on financial need and the quality of the essay they submit. The students' work reveals a range of perspectives from the young people of our city, and are often moving and thought-provoking.
This year, the theme is "A Positive Mindset". Because when we are positive and happy, we are actually able to be more engaged, creative, and productive. In their essays, students have described how they have adopted a positive mindset to improve themselves, or to improve their relationship with others. 
Below is one of the winning entries by Brandon Zi Xuan-wong of The Harbour School, which has not been edited by Young Post.
I stood on the edge of a wide porch, facing thick foliage that blotted out the sun. In my hand a camera was clutched tightly, and my left eye, peering intently through the eyepiece, bulged. Though it was uncomfortably hot, I kept my spirits up. I had spent hours working on this, and I wasn't ready to give up.
Finally, a flowerpecker settled on the spot that my camera was aiming at. My eye watched in trepidation as my fingers frantically adjusted the focus to acquire the best possible resolution of the snapshot. I had enough time to snap one picture before the bird flitted away.
As my eyes beheld the picture, my heart swelled with euphoria and jubilation, and I would have leaped in the air in celebration if I wasn't clutching my camera so tightly. To this day, I can confidently say that that moment was the happiest I had ever been in my life.
That was my thirteen-­year-­old self whittling away time by birdwatching. I was supported only by my optimism and positive attitude. Had I adopted a pessimistic attitude, I would have given up in the first moments when success did not come served to me on a gilded platter. I would have promptly denied all possible future opportunities for success at once, and reasoned with myself that no doors would open up to me, simply based on a negligible amount of time.
For example, three to four days from the former incident, I was birdwatching at a different hotel with my friend. At the time, I felt impatient which badly affected my usually positive foresight to the problem at hand. My fingers and hands were taut and strained, my back and legs felt stiff and painful from standing in one spot for too long. My friend, on the other hand, was still, patient and kept his focus sharp and whetted. Perspiring profusely and covered in bug bites on his leg and hands, he nevertheless exuded an aura of positivity. On the contrary, after a meagre number of failed attempts, I aborted and retreated back into the air­conditioned comfort of the hotel.
Two hours later, my persevering friend was showing me the fruits of his labour ­ beautiful photographs of the birds that he had captured. While I admired him then and marveled at his work, something inside me changed that day. That experience brought to me an epiphany. Success had eluded my grasp due to my lack of persistence and optimism, but my friend had achieved his goal due to his resolution to push forward with resilience and confidence.
These two experiences taught me that in time, what I wish to appear will show itself to me in a glimpse of brilliant light and it is up to me to seize it. But should such a moment pass, I must wait patiently and attentively for another such moment to knock at my door, and I must be poised to seize it.
Sign up the YP Teachers Newsletter
Get updates for teachers direct to your inbox
Subscribe to YP Weekly
Get updates direct to your inbox