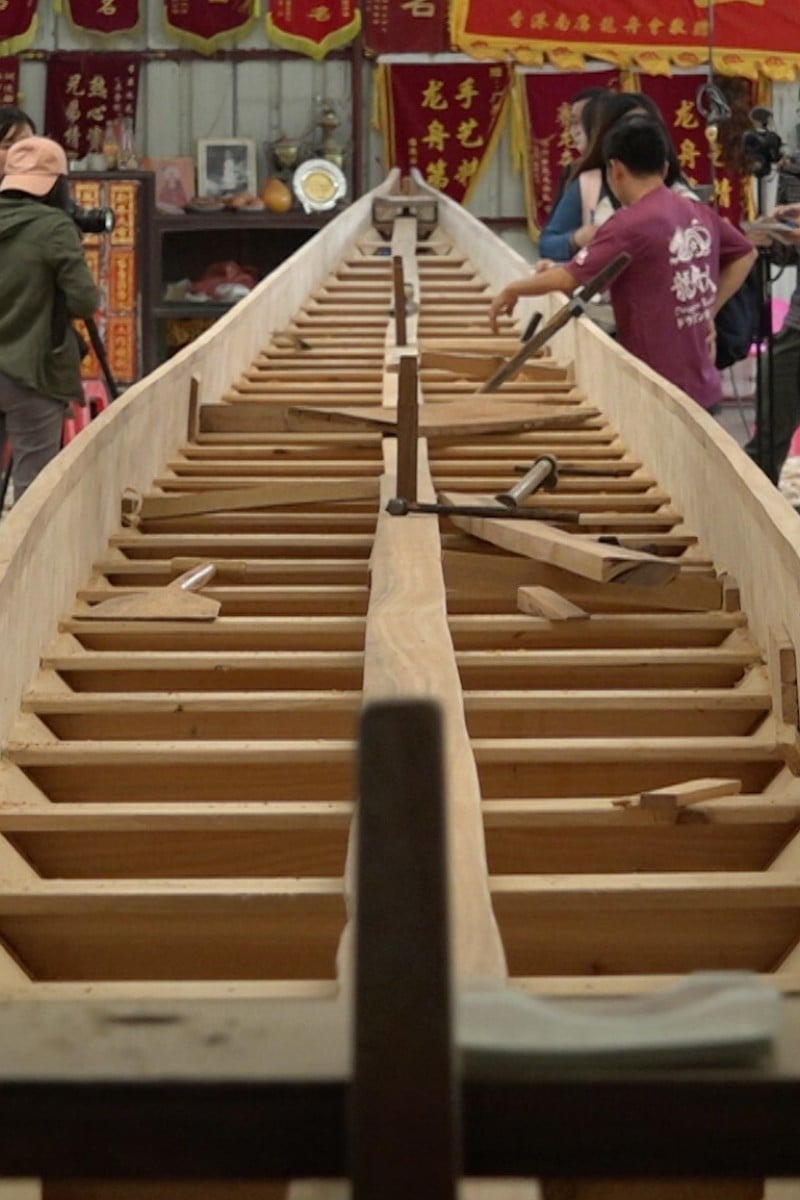 While we should admire the athletes who compete in the races, there's also a lot of skill that goes into building the boats themselves

Who makes the dragon boats for the Tuen Ng festival? We went to Guangzhou to find out
By YP junior reporter Ho Chak-sum
|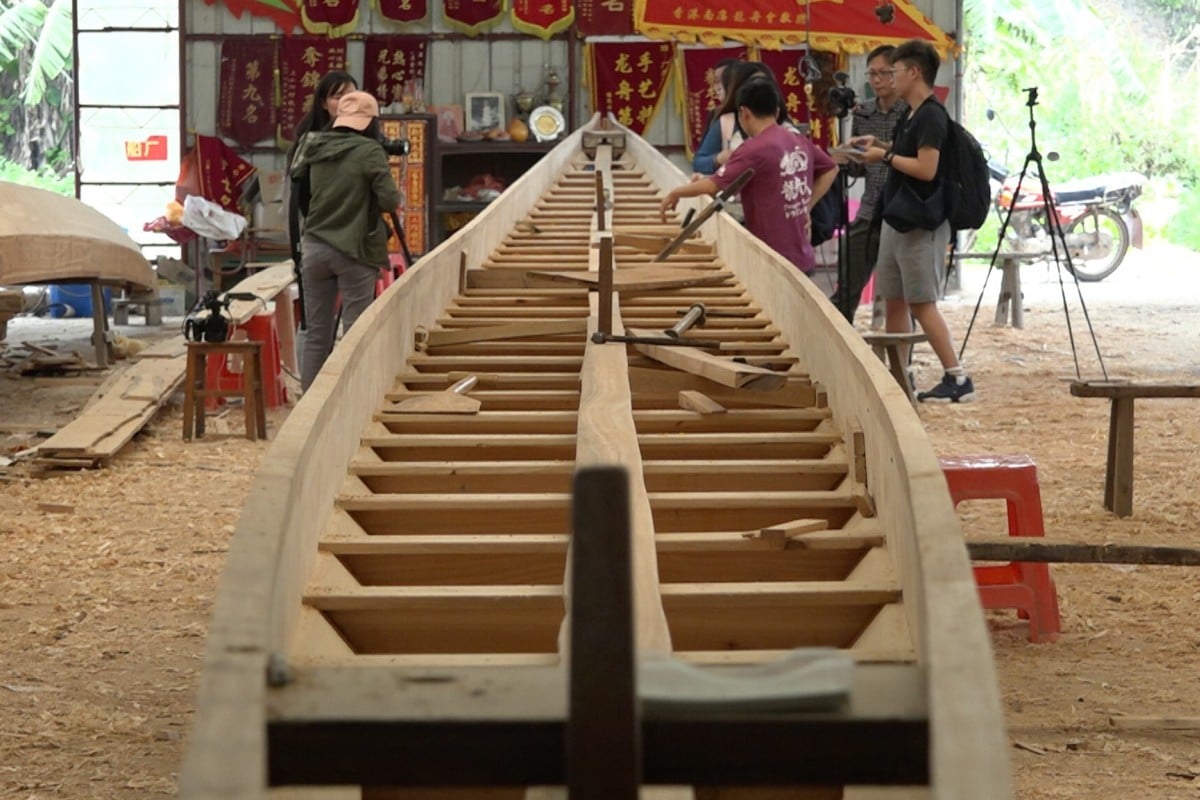 Building a dragon boat is different every time – its shape depends on the skills of the rowers.
On the Dragon Boat festival, boats full of skilled rowers who have been practising for months will compete against each other across the city. It's not just the skill of those taking part in the competitions that we should admire, though – it's the boats themselves, and those who carve them, too.
Young Post visited a dragon boat making workshop in Panyu District in Guangzhou in March to learn more about the art of putting together dragon boats and dragon heads, and its place in Chinese tradition and history.
How dragon boat racing brought Leon Chan Yik-long and his dad closer together
After we woke up (very early in the morning), we took a long bus ride to a dragon boat workshop in Sanshui, where we got to watch the Lee family work on a dragon boat by the river.
The family has produced three generations of dragon boat craftsmen, and were happy to talk to us about their work.
"Building a dragon boat is more about experience and feeling than it is about calculating angles and measurements," Lee Bou-on, 83, said.
"There is no right way of making a dragon boat. Each master has their own style and method of making."
He added that a dragon boat craftsman often has to observe the people they are building the boat for, because they take into account how skilled a rower is when choosing the types of wood, and the design. The more skilled a dragon boater, for example, the narrower the boat can be. A boat's design also depends on whether it will be used in competitions on saltwater, or freshwater, Bou-on said.
His son, Lee Hin-kwan, started working with him as a child. He is an avid dragon boater himself, and explained that making and fixing the cross pieces is the most difficult part of crafting a dragon boat. It's the angles and shapes that make things difficult, Hin-kwan said, as he showed us how each piece has to perfectly match up with other pieces to create the boat's shape and support.
How the Dragon Boat Festival's origin story helps keep local heritage alive
One of the most important, and the most symbolic, parts of a boat is the dragon's head. Leung Zhen-gong, now 74, has been carving them since he was 15 years old.
We watched as Leung chipped away at a solid block of wood with his chisel and hammer. Within minutes, a roughly-hewn dragon's head began to form.
"My wife and I wake up at sunrise and work until sunset – she paints them," Leung said.
Meet the sisters who are reviving the traditional art of printmaking in a city obsessed with new technology
"We then go to bed. Then we repeat it all over again."
Leung said he can finish an entire dragon head in the space of a week. He can make up to 60 in a year.
Leung added the designs of the dragon heads vary from village to village, and that each region or place has their own particular features or colours.
Leung said he is happy when his customers are happy with their boats and dragon heads. He added that he is happy to play a part in preserving something from our culture.
While most of Leung's dragon heads find their way on to the front of dragon boats, some are placed in houses. This is because they are believed to bring good fortune, health, and even fertility to a home.
Without these expert craftsmen dedicating their lives to dragon boats, we wouldn't be able to experience the Dragon Boat festival's thrilling races, or the partying and sticky rice dumplings that come with it.
Young Post's trip to Guangzhou was organised by Aberdeen Dragon Boat Race.
Sign up for the YP Teachers Newsletter
Get updates for teachers sent directly to your inbox
Sign up for YP Weekly
Get updates sent directly to your inbox