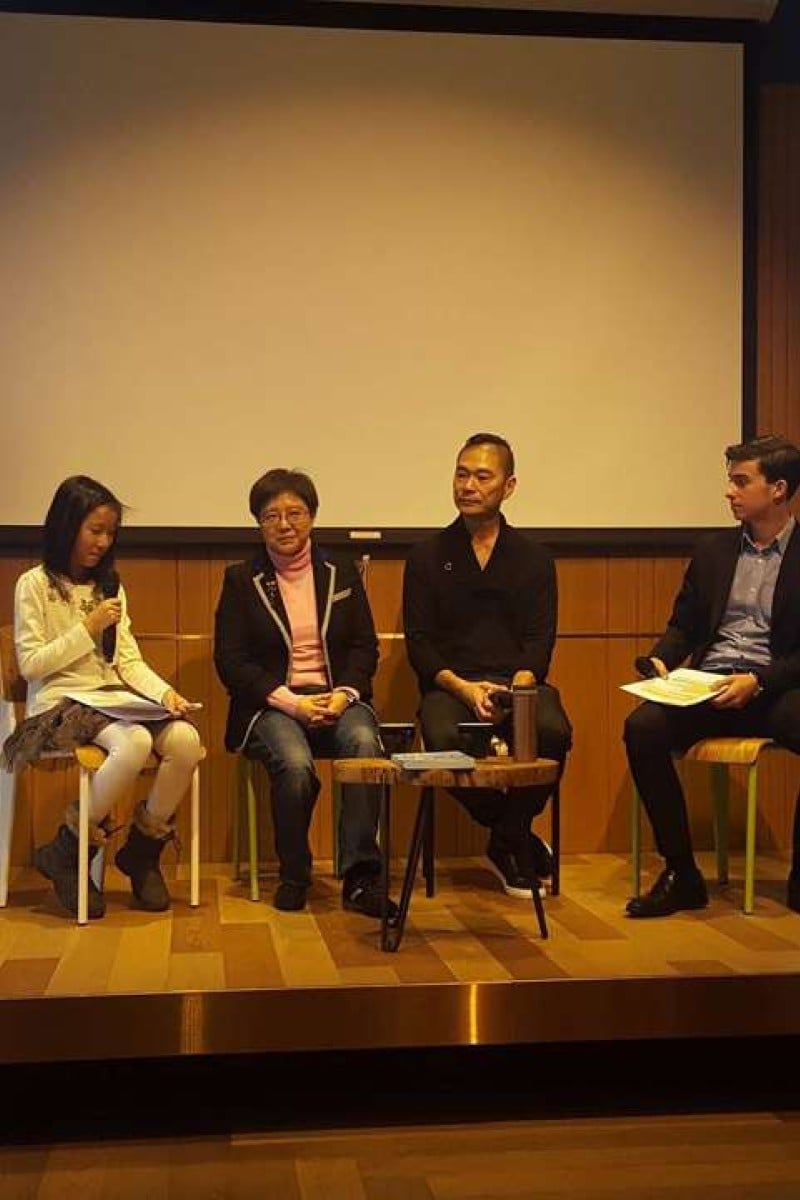 There's no simple A-B-C formula when it comes to becoming a successful entrepreneur – just hard work, thinking on your feet, and never letting yourself settle for less, says EXLHub co-founder Sasha Varlamov
By junior reporter Catherine Wang
|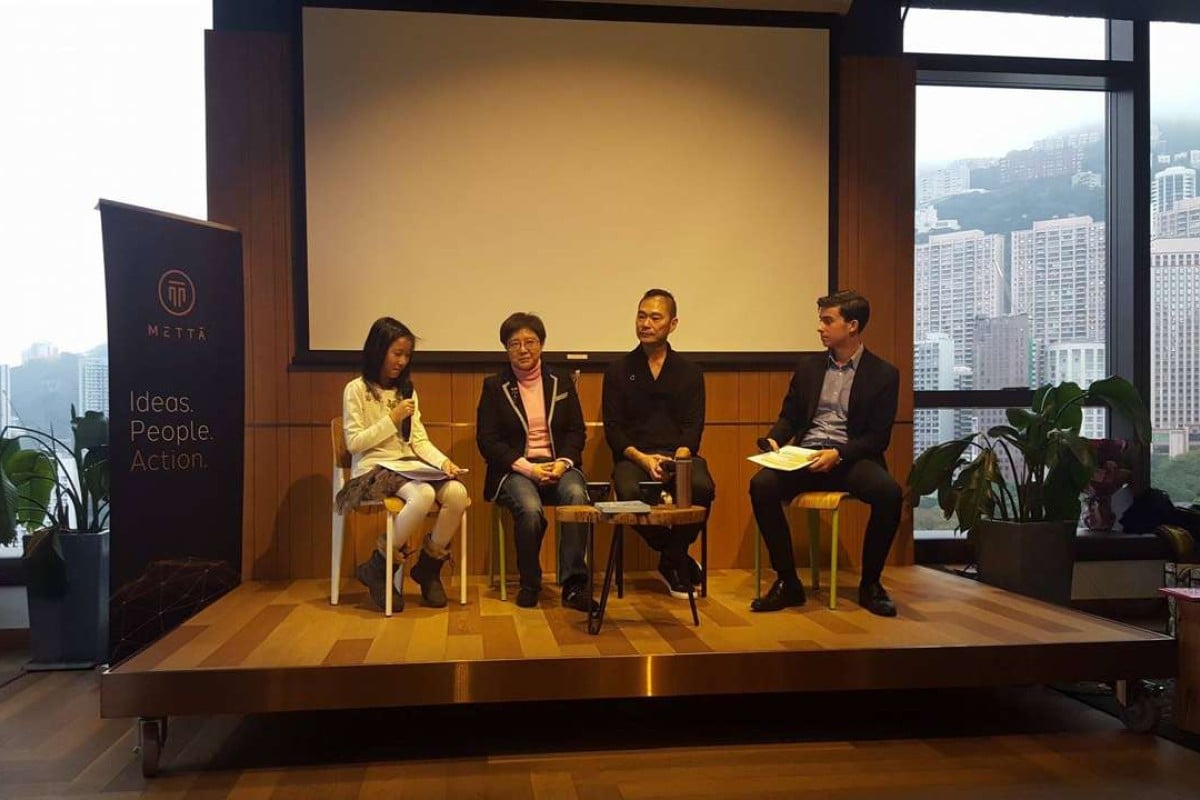 Sasha (far right) is making radical changes in the tech industry
Sasha Varlamov, co-moderator of the MinorMynas Fireside Chat for Kids event on January 14 in event space Metta, Central, is a successful entrepreneur in his own right. Along with Hillary Yip, the 11-year-old CEO of online educational platform MinorMynas, Sasha, who first learned programming aged 11, talked to students about what it means to be a young and successful entrepreneur, stressing to them the importance of never letting self-imposed limits stop you from achieving more. But just who is this 17-year-old, and how can others develop the same sort of drive he clearly has in spades?
A meteoric rise to tech success
Born in the US to immigrant Russian parents, Sasha arrived in Hong Kong about a year and a half ago with no connections whatsoever in the tech field. After winning a local hacking event in 2015, he went on to build a formidable network of tech experts and corporate leaders, ranging from AT&T and Cathay Pacific, to Microsoft.
Sasha has since become an established serial tech entrepreneur, graduating early from Hong Kong International School (HKIS) so that he could continue to pursue a career in software.
Sasha started working at the age of 14, and in 2015, he started up BitwiseHacks, a company that has provided more than 600 university students access to mentorship, funding, and jobs in the software industry. More recently, he has been working on FutureHack, a life-changing learning platform for entrepreneurship and innovation; EXLHub an online platform teaching students critical computer science skills; and Oracle Strategies, a pioneering automated wealth management platform.
Sasha calls Paypal co-founder Peter Thiel one of his role models.
"He has truly incredible insights," Sasha says. "I've learned [from him] the importance of never following the crowd. More often than not, the crowd is wrong – and leaving it means that you can pursue greater things."
Sasha strongly disagrees with the way the modern education system puts pressure on people to conform or be complacent with their lot in life.
"There are plenty of people out there who are more intelligent and talented than me, but they don't work towards their goals [like I have] because they don't have their own vision for the future. And because they lack that vision, they end up in the wrong careers." Sasha doesn't subscribe to that same school of thought.
"My personality isn't a typical one," he explains. Sasha describes himself as a highly goal-oriented person, and says that he uses a list of the goals he wants to achieve as the background image on his mobile phone. "Anyone who works with me knows that I build an environment geared towards success."
Sasha adds that he constantly strives to seek out new opportunities. "Without work and continuous effort," he explains, "it's very hard to build great companies that people hear about. I'm honestly still learning how to do this more effectively."
Speak up for yourself – nobody else will
To Sasha, there is nothing more detrimental to a person's growth than a "loser mindset", in which you impose limits on what can be achieved. As he succinctly puts it, "you have to learn to speak up for yourself, because nobody else will". As a teenage coder working in an environment dominated by older people, Sasha has had to learn how to persuade others to trust him in spite of his youth.
"Nobody wants to invest in a teenager – you need to make them trust you. In reality, being young can be an asset." This sort of resilience and mindset has helped him tremendously. "In my first job, I had to learn fast. I was working all the time, [but with my mindset] I was able to meet people."
So what can young, aspiring entrepreneurs do to cut their teeth in the tech industry? One way is to simply start reading. Sasha recommends picking up Bill Aulet's Disciplined Entrepreneurship: 24 Steps to a Successful Startup. It's not just about memorising the book though, he says. It's about really taking these lessons to heart, and being aware that there is no clear-cut path to success.
"No one can tell you what the formula for being successful is – and you shouldn't trust anyone who claims they know it," he says. "Just employ creative strategies for work, and start thinking from the ground up." Sasha is making radical changes in the tech industry even before reaching his 20s – and chances are, he'll make even more. One day, he will likely dominate the tech industry, and with his many ventures already making waves, it won't be long before he can say that he's truly changing the world of software technology.
Sign up for the YP Teachers Newsletter
Get updates for teachers sent directly to your inbox
Sign up for YP Weekly
Get updates sent directly to your inbox