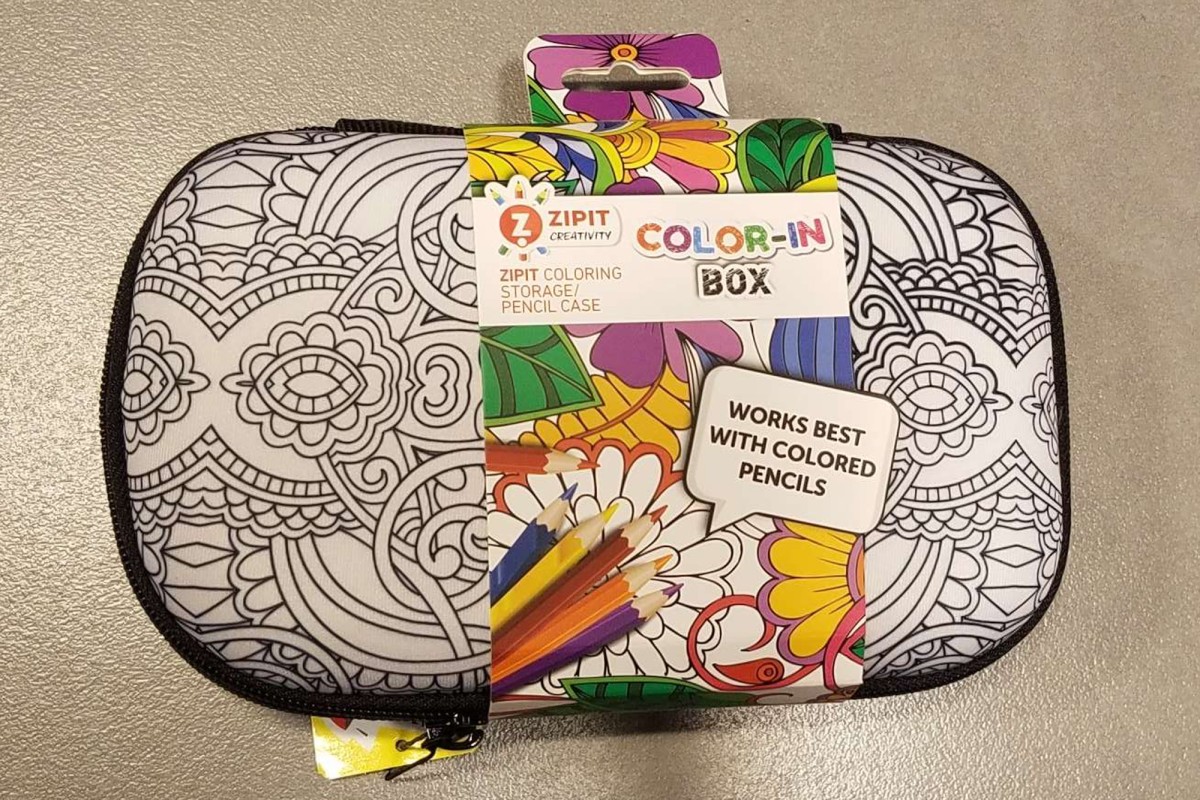 ZIPIT Creativity Color-in box hardshell pencil case from LOG-ON.
Useful doesn't have to be boring. Sure, you need to have a pen to do your school work, but that doesn't mean it can't be super cute, super fun, or super zany. Here are five seriously sweet stationery accessories available that can be used to show off the new you in class.
ZIPIT Creativity Color-in box
These pencil cases (above) are monochrome – just white, with black outlines – so that you can jump on the "adult colouring" bandwagon and personalise them however you like – perfect for the wintery blues you and your classmates might be suffering. They're also lightweight, yet their hard exterior will stop your pens and pencils from being knocked about. Not only that, there are lots of little compartments inside, which will appeal to the super organised.
Green highlighters from a Kinder Surprise
Okay, so the toys inside a Kinder Egg can be a little hit or miss, but if you come across this one, make sure to throw it into your pencil case. This caterpillar-shaped highlighter pen is roughly the size of a child's pinky finger, with eight legs and a cute face – they even remembered to include the antennae. No matter how bored you may be in class, this little guy is sure to cheer you up.
Zig Clean Color Real Brushes from Kuretake
Fancy fonts and modern calligraphy are really taking off in Hong Kong and online (there are well over 4.5 million posts with the hashtag #calligraphy), but learning the craft with a brush and ink is a drag. Japanese company Kuretake makes felt-tip pens with a brush-like nib which makes life much easier. By varying the pressure on the tip, you can adjust the flow of ink, and so create different intensities. Add this to the six different colours, and amazing artwork is well within your reach.
Who says bigger is better? These super tiny, super adorable pens fit easily in your pocket or bag in case of emergencies, and come in a wide range of colours.
Post-it flags from their pattern collection
Who says a Post-it note has to be a boring, standard yellow? Post-it flags are strips of paper that help you organise and highlight important pages or sections in a book. This range of the sticky strips mean your textbooks can be just as stylish as you are.
Sign up for the YP Teachers Newsletter
Get updates for teachers sent directly to your inbox
Sign up for YP Weekly
Get updates sent directly to your inbox