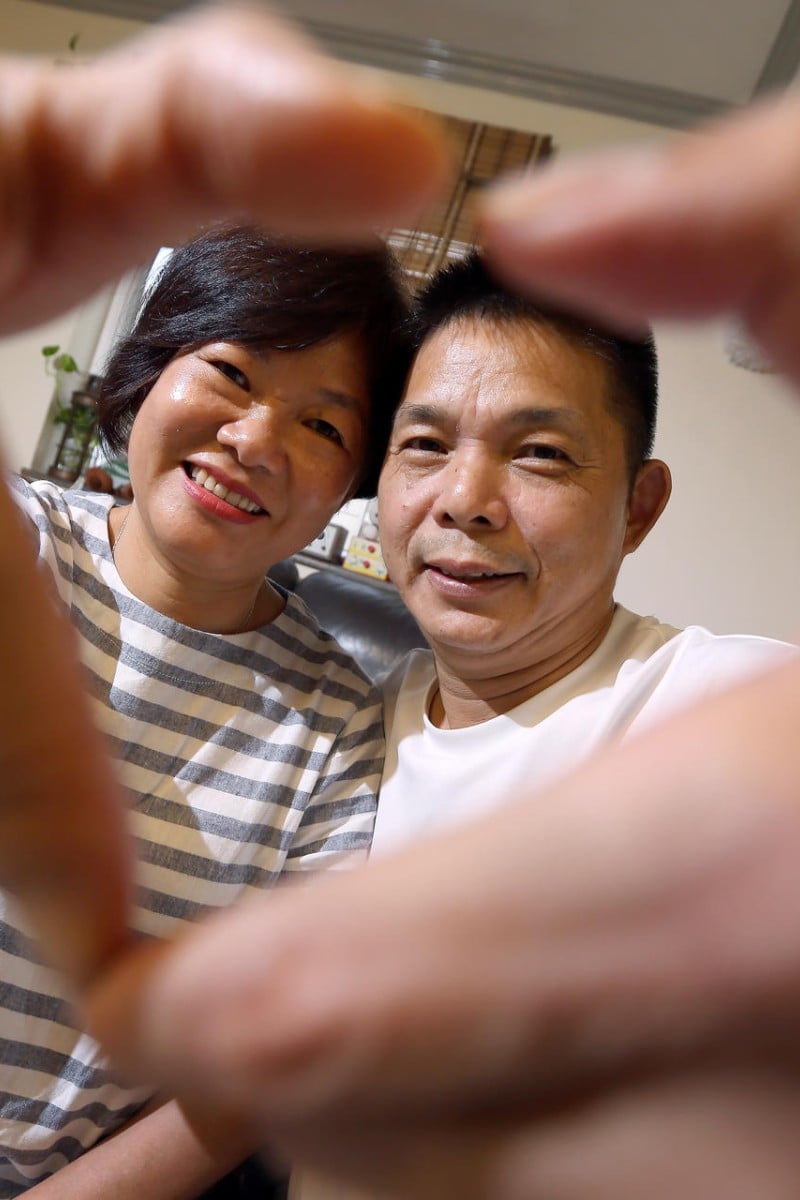 Thousands of Hongkongers are in desperate need of transplants, but very few people are registered to be organ donors after they die. How can we change this?
Compiled by Ariel Conant
|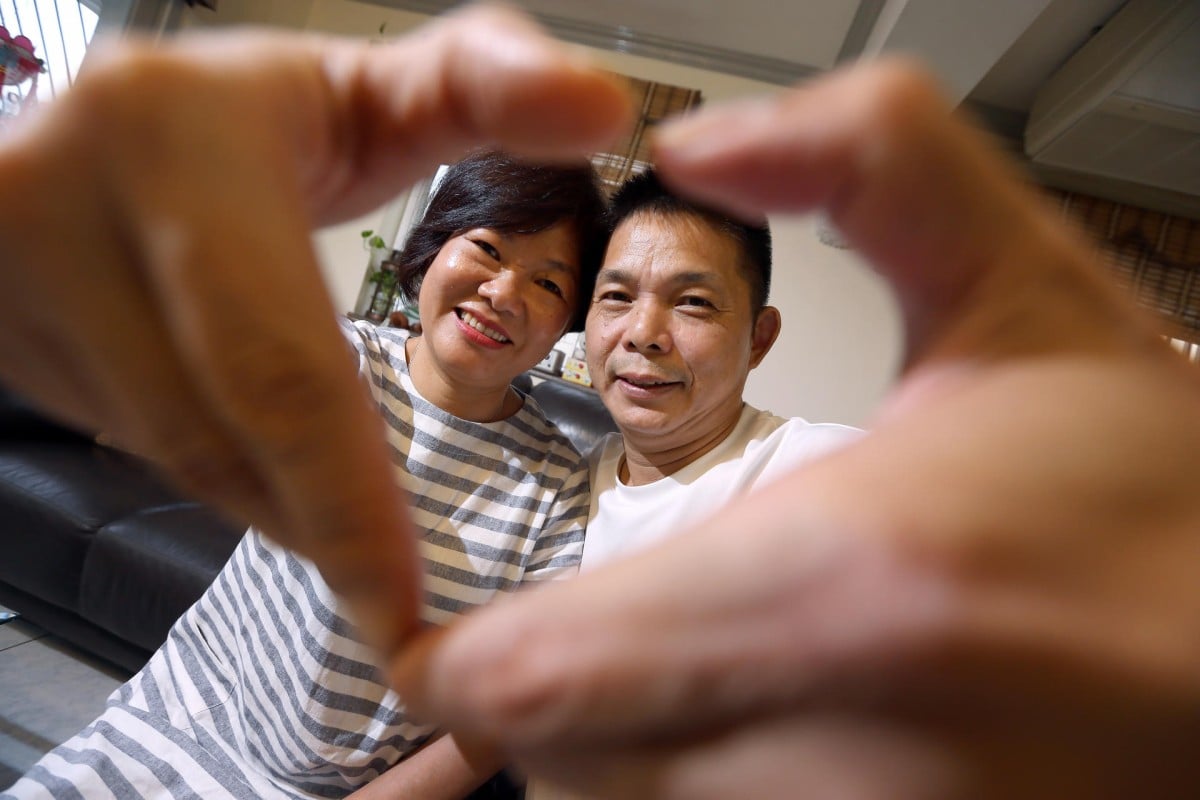 Chan Kwok-man (right) was in desperate need of a liver transplant when his wife Ho Sin-yee stepped in to donate two-thirds of her own healthy liver.
After waiting for more than two weeks for a double-lung organ donation, 19-year-old Jamella Mangali Lo died on October 7 at Queen Mary Hospital.
She died "without much pain or discomfort" from a lung infection at around 2.30pm, said Dr Timmy Au Wing-kuk, the hospital's chief of cardiothoracic surgery.
Jamella had been in critical condition at the Pok Fu Lam hospital, suffering from primary pulmonary hypertension - a rare condition that affects just three or four people in Hong Kong each year.
Her family made an emotional public appeal on September 27, hoping someone would donate the lungs of a deceased loved one. Her condition briefly stabilised after two days, but no donation was forthcoming.
The day before her death, the hospital said Jamella's condition had deteriorated beyond the small window of opportunity for doctors to save her life: she was too weak to survive a transplant operation even if a pair of lungs was found.
In the weeks before Jamella died, Secretary for Food and Health Dr Ko Wing-man repeatedly appealed to the public to donate the lungs of deceased family members to save her life, but to no avail.
The Hospital Authority said that as of June, 12 patients were waiting for a double-lung donation.
At any time, around 3,000 patients are waiting for the donation of organs or tissues.
Dr Michael Hsin Kuan-yew, another doctor who treated Jamella, said there had not been a suitable match, as double-lung donations carried higher requirements than other organs for transplant, such as the heart, liver or kidneys.
Apart from matching blood type and organ size, the condition of the lungs is vital as they can be easily damaged. For every 10 organ donation cases, only five to six pairs of lungs are fit for transplant.
So far this year, doctors in Hong Kong have performed 11 lung transplants.
Staff writer
Making donation the default
Jamella's death has put the spotlight on the taboo topic of organ donation.
Now the government is discussing making all Hongkongers potential organ donors - if they don't opt out - in an attempt to boost the city's shameful donation rate.
Many countries have adopted this presumed-consent scheme, but the secretary for food and health stressed that it could be very controversial in the city. A previous attempt to explore it a decade ago had triggered an "enormous reaction".
"We will discuss this with the relevant people," Ko said. "I dare not say where [the discussion] will lead, as it really depends on the opinion of the citizens and whether society can accept [the practice]."
The scheme, which would have to be implemented through legislation, would automatically make all usable organs from deceased patients available - unless the person had expressed a wish not to be a donor.
When Singapore implemented a similar scheme in 2009 with the Human Organ Transplant Act, only about three per cent of Singaporeans opted out of donating organs.
At any given time, there are more than 2,000 patients in Hong Kong needing vital organs and other body tissues for a transplant. But only around 174,000 people - 2.4 per cent of the population - have registered as potential donors.

Going against tradition
Traditional values and a lack of education on organ donation means the government must tread lightly when considering any changes to donation requirements.
Dr Chau Ka-foon, former president of the Hong Kong Society of Transplantation, said the presumed-consent practice could be difficult to implement in the city. This is because traditional Chinese beliefs consider post-mortem organ removal as "desecrating a corpse".
She said it may also create disputes and tension between medical staff, who could by law harvest the organs, and families, who may refuse to donate body parts of their loved ones.
The health minister says an opinion poll might be conducted to gauge public views on a proposal to make all Hongkongers organ donors unless they opt out.
Ko said he believed a presumed-consent scheme would be a good way to boost Hong Kong's pitiful organ donation rate. But he stressed it was important for the government to know if residents would accept the practice.
"I think we all know that the organ donation rate in Hong Kong is low compared to that in many other developed countries," Ko said. "There is a need to review organ donation measures in Hong Kong."
Ko said there were presently nine organ donation coordinators at public hospitals. They are responsible for liaising with doctors and family members in regards to organ harvesting and operations. Ko added public hospitals should review if the manpower and resources were sufficient.
Making it easier to donate
Aside from clashing with tradition, most people simply don't know how to donate their organs. Last year, a Chinese University poll found that almost two-thirds of the 1,002 respondents said they were willing to donate their corneas when they died. But only 21 per cent of them had registered to do so, and 54 per cent said they did not know how.
Doctors from the Ophthalmological Society and College of Ophthalmologists, which commissioned the survey, want to educate the public on how to register as donors, amid a shortage.
"In some countries, people are given the organ donation registration form when they get their driver's licence … This can be done in Hong Kong, too, when people turn 18 and get their identity cards," said Dr Chow Pak-chin, the college's president.
The registration information could be saved in the ID card chip, he said. That idea was welcomed by 71 per cent of respondents to the survey.
Food and Health Undersecretary Professor Sophia Chan Siu-chee agreed that the registration system could be improved and said Chow's suggestion required inter-departmental discussion.
Some 33 per cent of respondents said they did not know cornea diseases could be cured by transplants. And 84 per cent did not know that one cornea could be divided for use in several patients.
Currently, people aged over 18 can register as donors with the Health Department via its website or by filling in a form.
For more information on organ donation in Hong Kong, visit www.organdonation.gov.hk/eng/home.html
Back in 1995, Chan Kwok-man desperately needed a new liver following his cirrhosis. It was his wife, 53-year-old Ho Sin-yee, who gave two-thirds of her liver so her husband could live.
"I did not think about the danger at all," Ho said.
"All I wanted was to save my husband's life."
Both the donor and her recipient recovered well without any major complications, and Chan has since gone back to work at his job in construction.
Ho says the life-saving transplant was worth the risk and urged others to help a dying liver patient in urgent need of a new organ.
But doctors warn that one in 200 donors die from such donations, stressing that an organ received from a deceased donor would always be preferable.
Dr Albert Chan Chi-yan, from the University of Hong Kong's department of surgery, said there was considerable risk in live donors giving up their liver, with a fatality rate of 0.5 per cent and a 20 per cent chance of complications such as infection.
If the donor is giving away one side of his or her liver, it takes around three months for the remaining organ to adjust and function normally.
Live donor liver transplants are also more complex, Dr Chan said, requiring two teams of surgeons to work at the same time.
Staff writer
"What is guaranteed is that if they don't have an operation, they would die."
Chief of liver transplantation at Queen Mary Hospital, Professor Chan See-ching
"In the past two years we have tried publicity, celebrity endorsement, education programmes in schools … We try everything but we still suffer from traditional Asian thinking."
President of the Hong Kong Society of Transplantation, Dr Chak Wai-leung
"Many families worry they are being asked to make a big decision at a time of distress … One donor can save many lives but I must always respect their choice and I will continue to care and provide counselling even after they have refused."
Organ donation coordinator at Queen Elizabeth Hospital, May Pong Mei-lan
2,029 - Number of Hongkongers on the waiting list for a kidney, liver, heart, or lung
Donate (verb)
Meaning: to give something for a good cause
Use it: We will donate all the money we raise from the bake sale to the local animal shelter.
Donation (noun)
Meaning: a gift to a good cause
Use it: The food at the homeless shelter was a donation from a local restaurant.
Donor (noun)
Meaning: A person who gives something
Use it: In some countries, hospitals are legally obliged to approach the relatives to discuss the possibility of the patient becoming a donor.
Sign up for the YP Teachers Newsletter
Get updates for teachers sent directly to your inbox
Sign up for YP Weekly
Get updates sent directly to your inbox