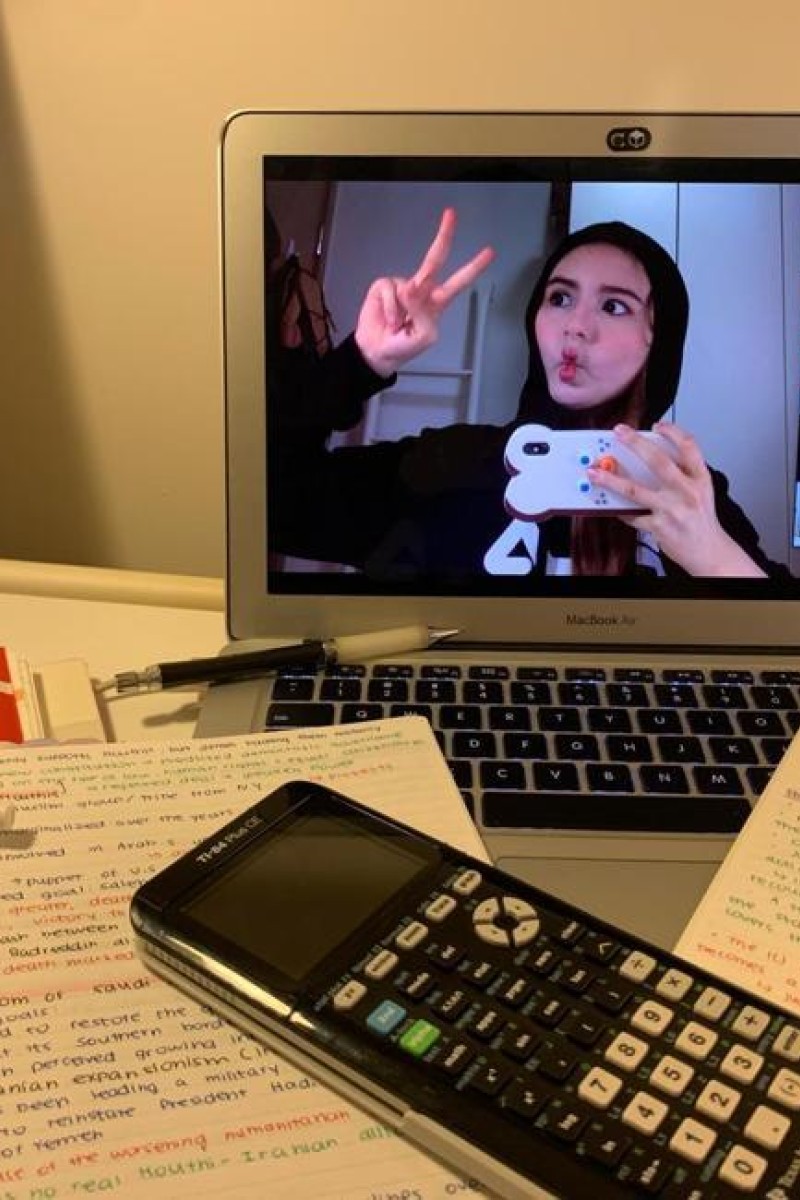 The Finnish-Hongkonger's 'A day in my life in high school' has had more than 1.77 million views – and counting

The Canadian International School social media star says she films the videos to capture memories and have fun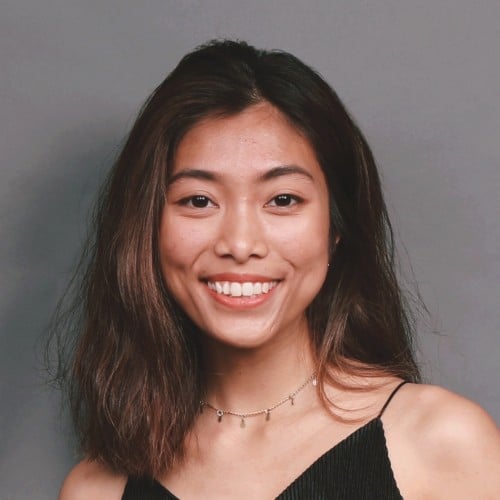 Joanne joined the Post in 2018. She majored in English Literature for her first degree and has a master's degree in Journalism.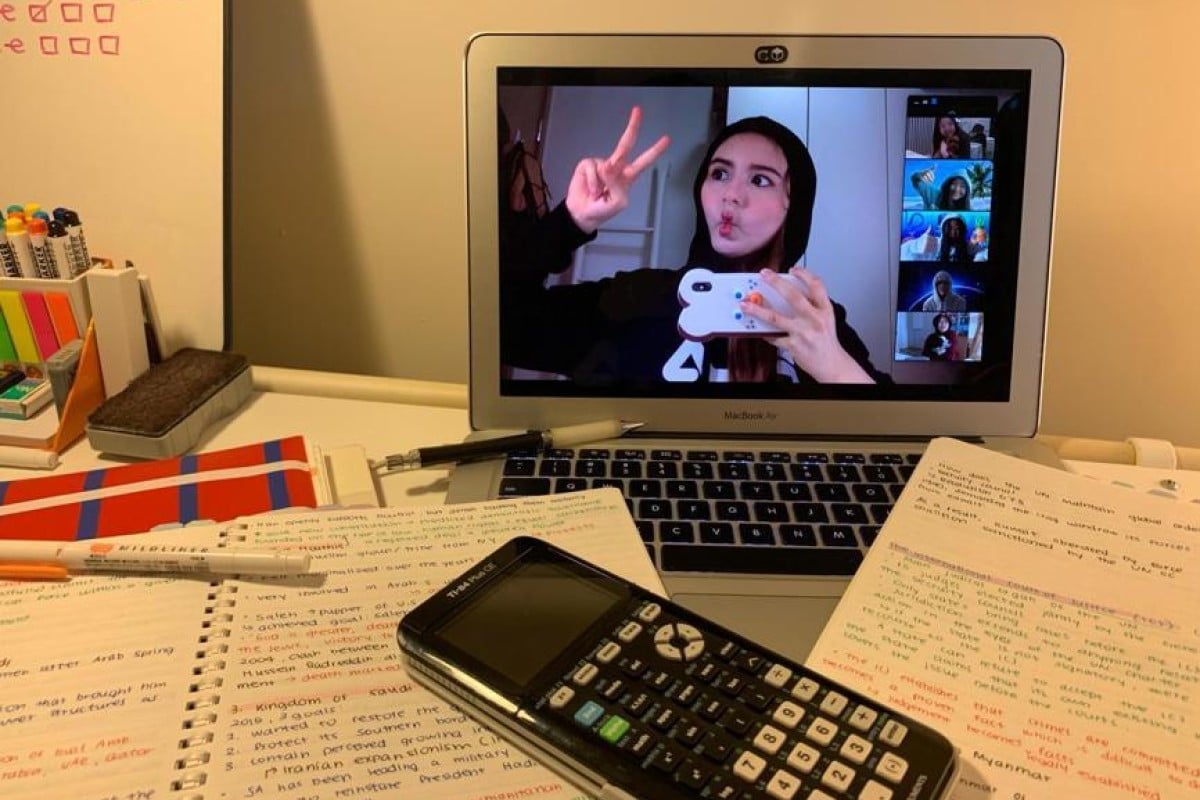 Many viewers find Hanna Vanharanta's YouTube videos relatable, because just like any other student, she needs to do homework and revise for exams. She also tries to be upbeat and positive in her videos.
From talking in front of a mirror to an actual camera; from putting herself on the internet to actually going viral; Hanna Vanharanta still sees herself simply as a girl who enjoys making videos that spread good vibes.
"It's very hard to pinpoint the best thing about being a YouTuber because there are just so many [benefits]. From the whole filming process to editing, it's all amazing," the 17-year-old tells Young Post. But the fun doesn't stop there. 
Things get even more interesting the second she presses the publish button. She gets to see the online community engage with each other, while she sits in her bedroom in Hong Kong, scrolling through and laughing at the comments section.
On November 12, 2018, Hanna published a video titled "A day in my life in high school". Back then, the Finnish-Hongkonger only had a few thousand subscribers, and she recalls posting the video just for fun. 
A few days later, the views were still gaining momentum. When they reached 100,000, Hanna got really excited, but her friends were even more exhilarated, and thrilled text messages flooded in.
And the number keeps growing; as of last week, the video had garnered more than 1.77 million views.
"When I was filming it, I only wanted to capture the memories of my time in high school. I was having so much fun and [so were my friends]," Hanna says. 
Hong Kong photographer creates awesome Lego series during Covid-19
The coolest thing about the experience, the Grade 11 student from Canadian International School says, was that people from around the world seemed to be interested in her life. 
"Maybe the video provided a perspective that people may not have seen before. Not only were other local kids interested in my video, but people from Poland commented that their school was so different. Some were even like, 'Oh my God, you have spaghetti for lunch?'"
While the video's success also boosted her success – she now has nearly 150,000 followers – her goals haven't changed: she still posts for fun. "I'm very blessed that the people who view my videos are positive and supportive," she says.
Before she started her YouTube channel three years ago, her parents were always teasing her because she would talk to herself in front of the mirror all the time and pretend that she was doing a video. "I'd be like, 'Today I'm gonna show you my skincare routine.' 
French teens and WWII vets swap stories of life in quarantine
Her first video was an introduction piece where she went through 25 facts about herself. She recalls that, since she'd been practising in front of the mirror, it actually felt natural to do it in front of her phone. It was far from the best video she has made, and the quality was not particularly impressive, but Hanna finished it with the biggest smile on her face – the experience was so satisfying.
"I think I keep making videos because it is really fun, even though it's just me talking to a cell phone telling people facts about myself on the internet," Hanna says. 
Since she was a young child, she has been captivated by creative activities such as singing and dancing, things that encouraged her to improvise and showcase her different facets. 
"YouTube allows me to enjoy being creative … just like music. I enjoy finding music that suits my style and using it for my videos,"  she says. "I also like to explore different filming angles. Making videos is quite a comprehensive experience. Most importantly, I get to create something out of nothing."
YouTube megastar Sam Tsui wants you to wear your confidence like a gold jacket
Hanna is often inspired by Zoella, an English beauty and lifestyle vlogger. But she also finds ideas for videos from unexpected places she visits, or experiences she has: an insignificant street corner, or a film she enjoyed.
She's also recently had a creative boost by watching fellow YouTuber Ashley, more commonly known as bestdressed, a 22-year-old American. 
"I really look up to her because she's so bold when it comes to filming, and she makes it all look so easy. And she does a brilliant editing job," she says.
Hanna tries to promote a lot of positivity and productivity in her vlogs. Just as she enjoys watching videos that motivate her and make her feel that the world is her oyster, she hopes to incorporate that positive element in  her own videos. 
Hanna's parents have been very supportive of her YouTube channel and even made an appearance on her second-highest viewed video, "Eurasian's DNA test".
It's not all plain sailing. There are definitely times when she's stressed because her posts are not as consistent as her fans would like.  But she tries to remember that she's doing this for fun.
"I do this as a hobby and not as a job, because  I do have to strike a balance between my schoolwork, my other hobbies, my family and my friends. I usually post once a month because I feel my life is the most balanced that way," she says. 
While being a full-time YouTuber crossed her mind, Hanna says she has way too many other interests. But, she says, "I think YouTube will always be in my life. Right now, I enjoy filming little chapters of my life." 
And for anyone thinking of launching their own channel, she says "Do it because you love it – that's the most important thing."
Sign up for the YP Teachers Newsletter
Get updates for teachers sent directly to your inbox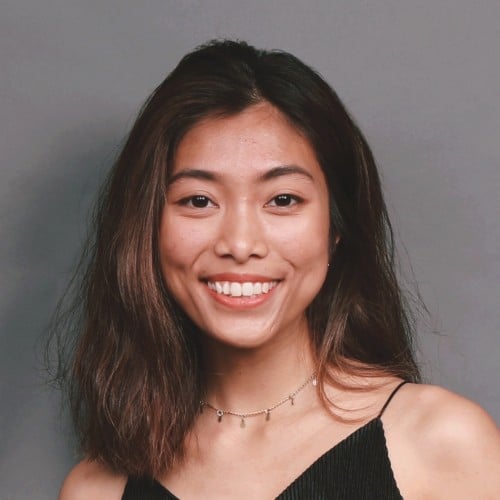 Joanne joined the Post in 2018. She majored in English Literature for her first degree and has a master's degree in Journalism.
Sign up for YP Weekly
Get updates sent directly to your inbox