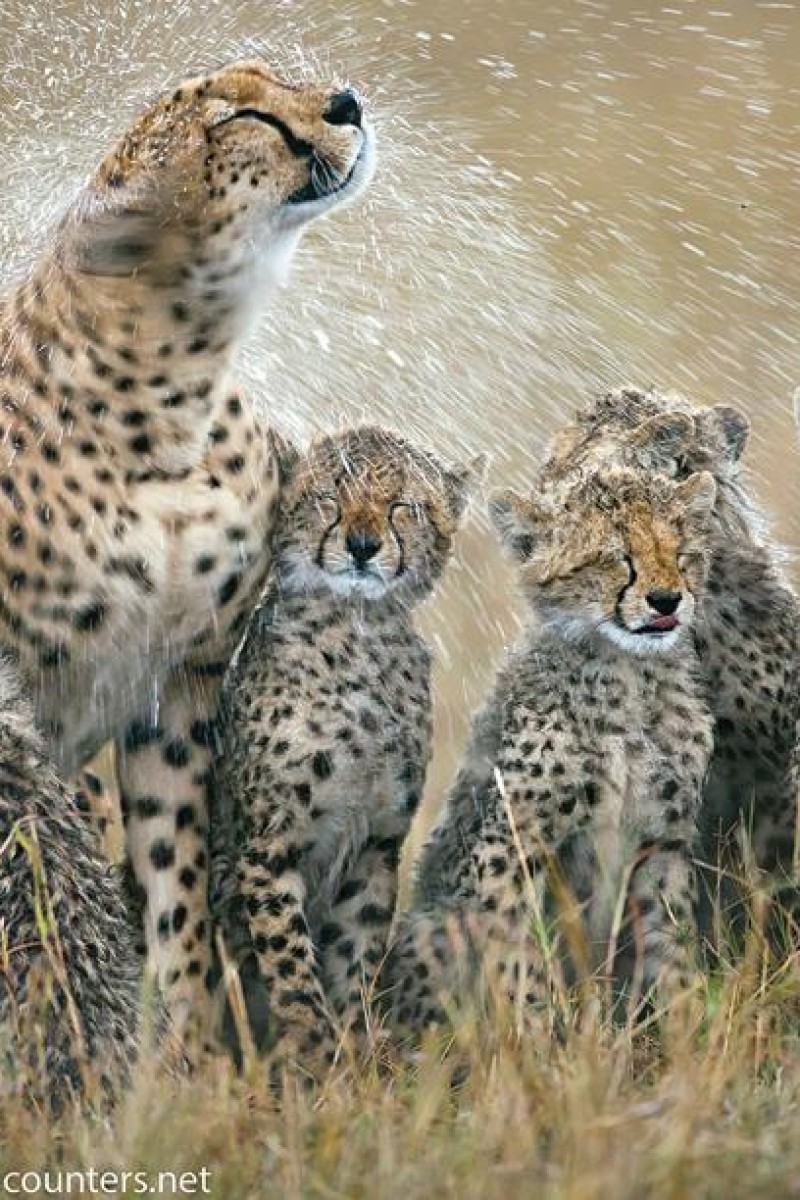 The self-taught Mckenzie discusses his journey to success and tips for approaching wild animals

His work has been featured by the World Wildlife Foundation and he's won five awards in the Wildlife Photographer of the Year competition
Junior reporter Yuhan Huang
|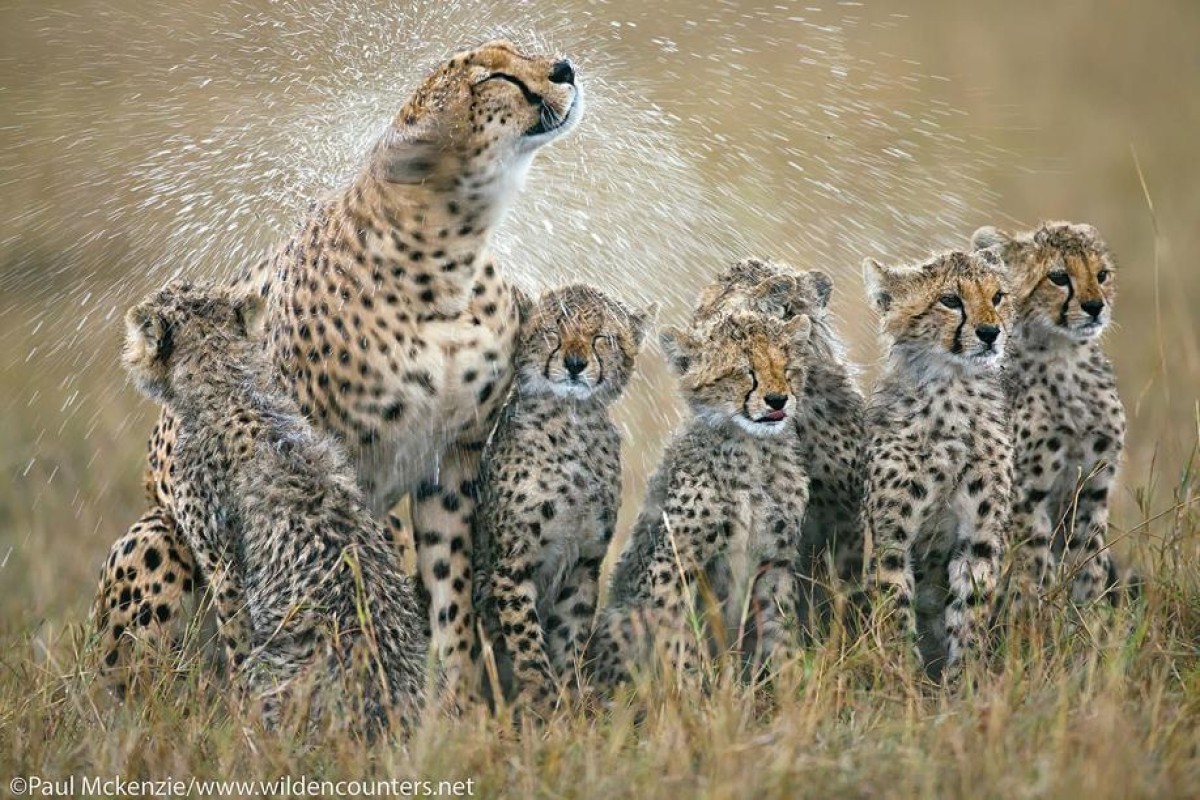 Paul's best-selling photo is called Cheetah rain shake, taken on the short grass plains of the Masai Mara in Kenya. Photo: Paul Mckenzie
Award-winning photographer Paul Mckenzie gave an impressive talk on wildlife photography to students at the German Swiss international School on May 13 via Zoom.  
In a phone interview with me, he said the most important thing for a photographer is to ask: "How can I take a photo that is different?" 
Mckenzie is a self-taught Hong Kong-based wildlife photographer who has won five awards in the Wildlife Photographer of the Year competition. 
His pictures, taken in exotic locations all over the world, have been displayed by organisations such as Microsoft and the WWF. 
Experiencing life through the eyes of others with photography
Despite his impressive achievements, wildlife photography was not Mckenzie's first career choice. He has only been doing it full time for a few months. In his teens, he photographed school sports events and did hours of work in the darkroom. 
But after school, he barely picked up a camera and spent about 20 years working in the finance industry. In 1997, he went on his first safari trip to East Africa, where he developed a passion for wildlife photography. "After the trip things got more serious. I became a better photographer and my photos turned out better," he says.
Mckenzie says to get a good wildlife photograph, it is important to approach the animals quietly and use your imagination. 
"I try to get as close to the animals as I can. For example, in East Africa, I'm in a vehicle most of the time, and I can get pretty close because the animals don't associate people with vehicles. Most animals are not afraid of humans," he said.
Taken in a shark lagoon in Tahiti, Paul had to lie in 4 feet of water to take this image. Photo: Paul Mckenzie
"But you can't just walk up to some species like flamingos – they will fly away. You have to crouch and slowly move toward them. Once you get to a certain distance, you just lie down and stay still. Eventually, they'll get used to your presence and come fairly close." 
As for shooting, Mckenzie says long telephoto lenses are best so you can fill the frame with the animals, even if you are far away. "I prefer to use a wide-angle lens to show the context of the environments the animals live in. I recommend putting cameras with a wide angle equipped with a wireless receiver in advance at the location where the animals will be. You could be in a vehicle 50 metres away and still trigger the camera shutter, when the animals get close to the camera, using wireless remote transmitters." 
Mckenzie's photography is not limited to land. In fact, his first foray into wildlife photography was underwater. "Sharks hate the bubbles from scuba-diving – if you can avoid bubbles from your scuba-diving gear, sharks will come closer."
5 tips to get the perfect photo every time
So, what does he think makes a good photo? Mckenzie says: "I like photographs that challenge initial perceptions. Sometimes the appeal in photography is the implication rather than the obvious. Is this photo hinting at something?  The biggest challenge is to take a photo that stands out from the crowd." 
He says this is what makes wildlife photography appealing. 
"I'm always challenging myself to take different images." 
How does one start out as a photographer? "The first thing you need to do is to become a good photographer – set up a strong portfolio of stand-out images. Build a solid foundation by becoming familiar with the technical aspects of the camera. Learn all about composition and exposure."
7 photography tips for taking professional photos with your smartphone
"Then identify what kind of photography appeals to you. Look at as many photos as possible from all genres, from books, magazines and social media. You can get a lot of inspiration from others' work." 
The next step, according to Mckenzie, is to find work at a publication. You can also take photography courses.
So what is the highlight of wildlife photography? 
"Getting to travel to amazing places and seeing amazing natural history events. These memories will stay with you for a lifetime, " Mckenzie said.
Sign up for the YP Teachers Newsletter
Get updates for teachers sent directly to your inbox
Sign up for YP Weekly
Get updates sent directly to your inbox