SpaceX launch postponed due to weather, just 17 minutes before liftoff
SpaceX and NASA were set to launch astronauts to the International Space Station on May 27

Thunderstorm clouds and a threat of lightning strikes made the skies unsafe for liftoff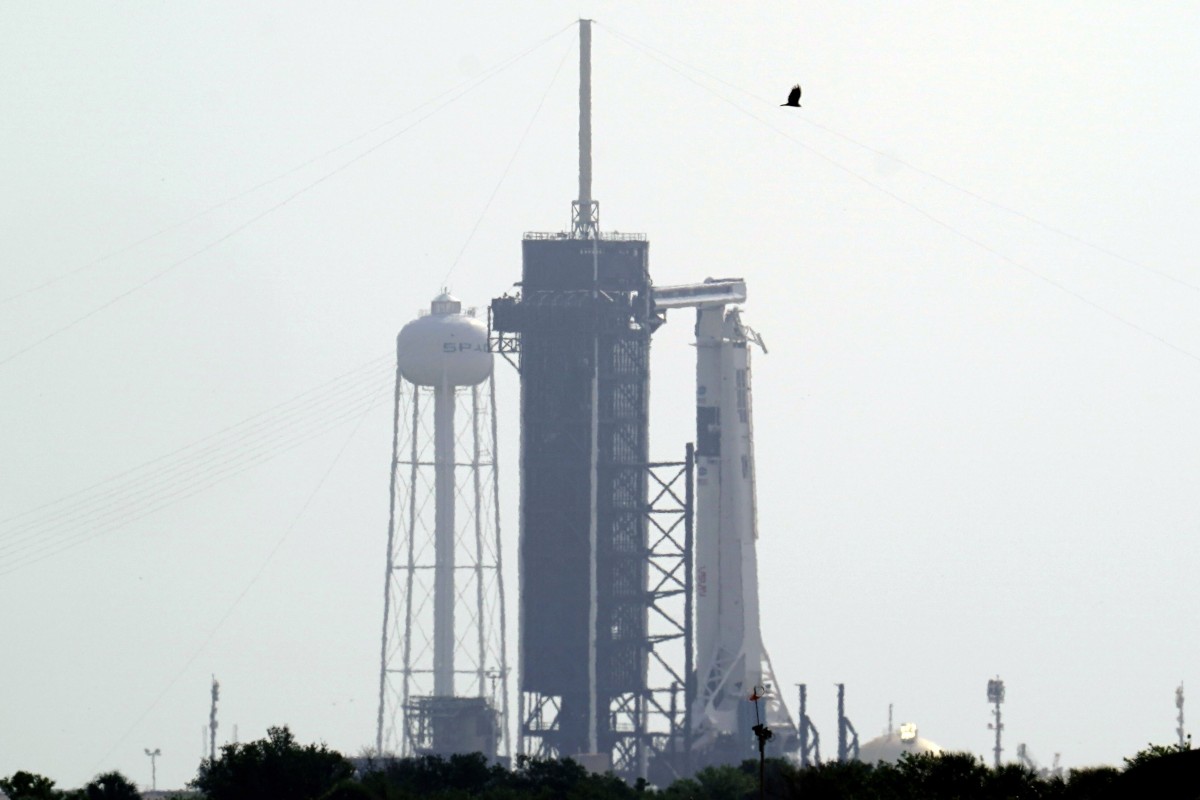 The SpaceX Falcon 9, with the Crew Dragon spacecraft on top of the rocket, sits on Launch Pad 39-A at Kennedy Space Center in Cape Canaveral after the planned launch was scrubbed due to bad weather.
SpaceX was set to launch astronauts for the first time on May 27. The rocket was fueled and sitting vertical on the launchpad. Officials had conducted final reviews to make sure everything was ready for liftoff, and NASA astronauts Bob Behnken and Doug Hurley were already suited up onboard.
But bad weather – specifically thunderstorm anvil clouds and a strong electric field that could produce lightning strikes – made the skies of Cape Canaveral, Florida unsafe. The mission commanders called off the launch just 17 minutes before the scheduled liftoff.
"Not quite going to make it for this," a weather officer said on NASA's live feed of the launch. He added that if they had an extra 10 minutes, the conditions could have changed. But the window to launch only lasts about one second.
This launch is tricky not only because it's a test flight with people on board, but also because it has to happen when the space station is more or less flying over the launch site (so the spaceship can use less fuel). As the window to launch lasts about one second, the attempt must be scrubbed if the moment is missed.
To ensure the moment is right, mission managers monitor weather conditions that could endanger the rocket, including lightning, rain, or heavy clouds.
"You could trigger lightning," Tim Garner, a meteorologist at the National Oceanic and Atmospheric Administration, said on a NASA podcast in 2017. "[A rocket's] mere presence in a high electric field will be that thing that sets off the lightning strike."
Lesson plan: How inventions will land humans on Mars 
That happened to the Apollo 12 mission in 1969. The astronauts inside the rocket felt the lightning strike, and it disabled nine non-essential instrument sensors. And that seems to have been the threat that delayed SpaceX's launch on 27 May.
Beyond storms, less obvious weather dynamics can throw a rocket off course as well. SpaceX CEO Elon Musk has said that high-altitude wind shear "hits like a sledgehammer." That can cause "control problems," according to NASA's weather criteria for launching Falcon 9.
Those criteria outline the weather conditions needed for the rocket to launch safely, including an absence of lightning or thunderstorm anvil clouds within 18.5km. There also cannot be a cloud layer thicker than 1.3km with freezing temperatures, and no cumulus clouds with freezing temperatures.
Additionally, SpaceX watches for high seas in the Atlantic Ocean, since that's where emergency rescue boats will be stationed in case Behnken and Hurley have to abort, detach from the rocket, and fly to safety as the Crew Dragon flies overhead.
"We need to make sure that if the crew had to come down, in a launch-escape scenario, that they would come down in a sea state that would keep them safe, and that the rescue forces would be able to come and get them," said Benji Reed, director of Crew Mission Management at SpaceX.
Sign up for the YP Teachers Newsletter
Get updates for teachers sent directly to your inbox
Sign up for YP Weekly
Get updates sent directly to your inbox