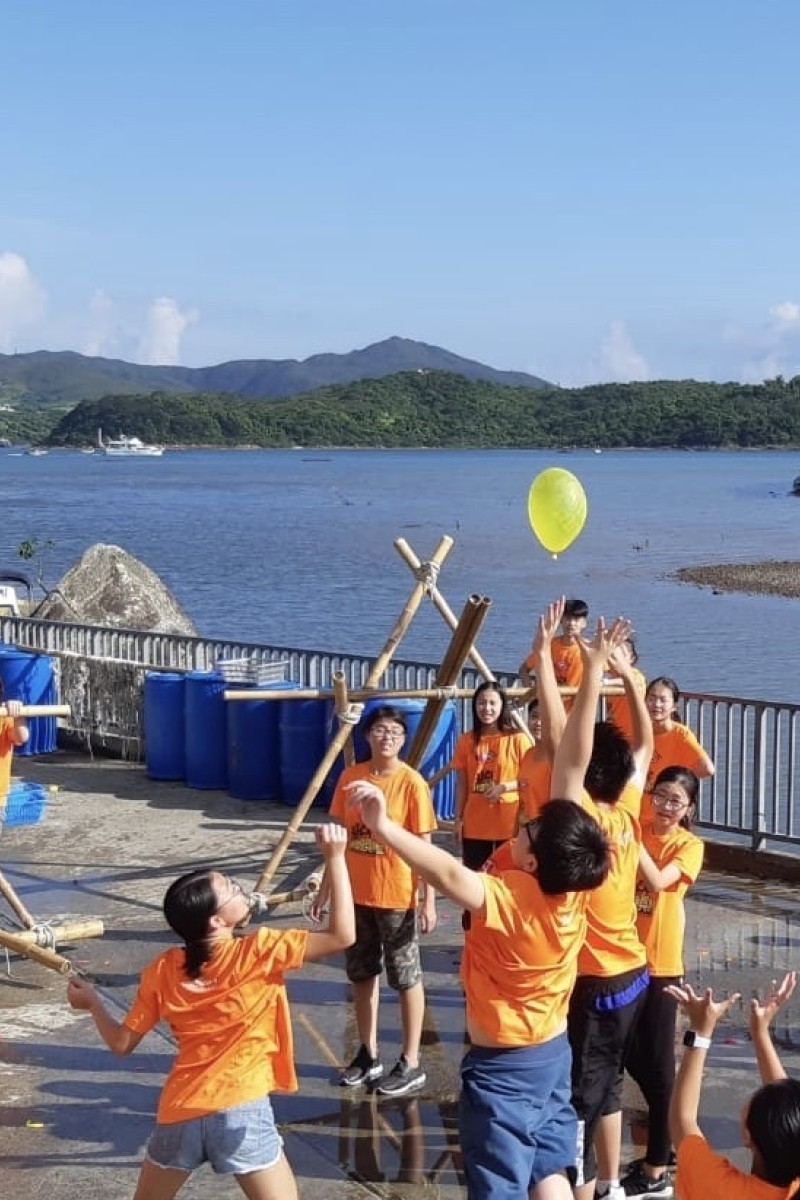 Hong Kong Council on Smoking and Health and Education Bureau organised a competition to help teens stay smoke-free

Programme also included info on the hazards of alternative smoking products such as e-cigarettes and shisha
by Hong Kong Council on Smoking and Health
|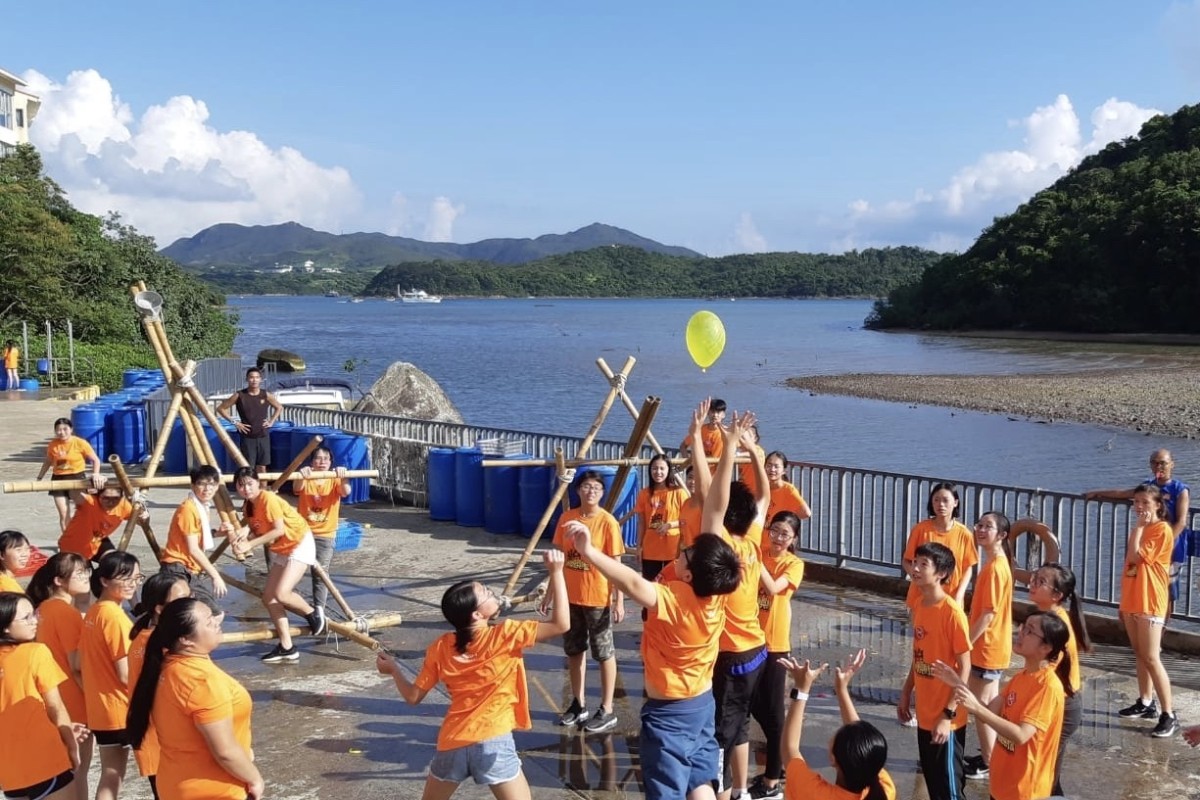 Smoking has many harmful effects on general health and increases the risk of fatal diseases. However, there are many different kinds of tobacco products available on the market which specifically target teenage non-smokers, such as electronic cigarettes and heat-not-burn tobacco products, creating a gateway to smoking.
Education is important to help teenagers recognise the importance of a smoke-free lifestyle and deter them from lighting up the first cigarette. Launched by the Hong Kong Council on Smoking and Health (COSH) and co-organised by the Education Bureau, the "Smoke-free Teens Programme" is an initiative to empower youngsters to take a leading role in spreading smoke-free messages in schools and the community. The 2019-2020 programme involved 32 teams and around 200 students aged 14 to 18 who came from 20 secondary schools and uniform groups.  
COSH organised a briefing session and workshop and invited Extreme Marathon Runner Mr Steve Lo and a representative from Smarthon Limited, a STEM Training Unit, to share the benefits of developing healthy hobbies to replacing smoking and useful tips on planning effective promotional activities with STEM elements.
Smoke-free training camps
To help them start off on the right foot, the "Smoke-free Teens" first attended a two-day training camp held during the summer holiday last year.  They learnt various skills including leadership, communication, problem solving, team building, critical thinking, programme planning and smoking cessation counselling techniques, as well as knowledge about smoking hazards and tobacco control during the camps.
Doctors from The Hong Kong Medical Association also visited the camp to share updated information on potential health risks of alternative smoking products like e-cigarettes and shisha.
Schools and community programmes
Between September to December 2019, the teams applied their newly acquired skills by planning and organising more than 60 creative promotional activities to spread smoke-free messages to their fellow students and the mass public, reaching over 10,000 citizens. The activities successfully raised public awareness on smoking hazards and gathered public support for health care policies. The "Smoke-free Teens" also acted as ambassadors to encourage their smoking friends, family and neighbours to live a smoke-free lifestyle.
The teams organised a comprehensive range of innovative programmes to promote the smoke-free culture including carnivals, short film production, different kinds of design competitions, forums, street interviews and DIY cards to spread smoke-free messages. They also utilised social media platforms to promote their activities in order to reach more people across different age groups and the community. Due to the ongoing Covid-19 epidemic, results were announced online, along with photos and videos to capture the work and fruitful experiences of winning teams. Their sharing of the learning and fun in the programme are now available at the "Smoke-free Teens Programme" website, Facebook and Instagram page.
Champion: Christian Alliance S C Chan Memorial College (Team 2)
The team produced a series of creative videos entitled "Take a closer look at smoking hazards from different perspectives", which illustrated the hazards of smoking from different angles, including biological, geographical, social work and liberal studies, etc. They also set up game booths in school to share smoke-free information through an interactive way, and worked with other schools to design and distribute cards to motivate smokers to quit. "It was a very fruitful experience to join the programme, we successfully encouraged some smokers to kick the habit through the events we organised," said Kwok Hoi-lam, one of the team members. 
First runner-up: Lingnan Dr Chung Wing Kwong Memorial Secondary School
The team organised various creative smoke-free activities under the theme "Smoke-free, walk together" which reached over 1,600 people, including interactive game booths, a Chinese writing competition and parent seminars on alternative smoking products to enhance awareness at school. Besides, they produced short films and DIY cards to promote smoke-free messages in the community. The team carried out street interviews to collect public views on the latest tobacco control measures in other countries. The team advised any team who plan to join the programme next year to enjoy the challenges, show the team spirit and be creative in innovating diverse activities.
Second runner-up: Cotton Spinners Association Secondary School
The team produced a video with reference to a popular variety show The Rap of China, and it highlighted the consequences of smoking and the benefits of quitting, in a humorous way. Other activities held included hosting interactive game booths, collecting signatures to support a smoke-free environment at school and distributing promotional collaterals at the neighbourhood, as well as setting up an Instagram account to promote the messages through social media. "This was our first time joining the programme, it gave us great opportunities to plan and execute programmes to promote a smoke-free environment. It was a valuable experience to work in a team to face the challenges together throughout the programme," said team members.
Outstanding Smoke-free teams
AD&FD POHL Leung Sing Tak College
Lok Sin Tong Leung Chik Wai Memorial School
Queen's College Old Boys' Association Secondary School
Join "Smoke-free Teens" Now
Local secondary schools, youth centres and uniform groups are welcome to nominate young people to join the "Smoke-free Teens Programme" 2020-2021, with enrolment starting in June 2020. The programme includes a series of online smoke-free workshops and training camps, followed by initiatives in schools and the community, which will run from September 2020 to February 2021.
Outstanding Smoke-free Teens will be invited to join the Smoke-free Visits & Study Tour during the summer holiday in 2021 to visit local tobacco control organisations to broaden their horizon and understand the development of tobacco control measures in Macau. Smoke-free Teens may also have the opportunity to join the Summer Internship Programme to learn and assist in the planning and organisation of COSH activities for career exploration and sustaining their role in promoting smoke-free lifestyle.
Sign up for the YP Teachers Newsletter
Get updates for teachers sent directly to your inbox
Sign up for YP Weekly
Get updates sent directly to your inbox