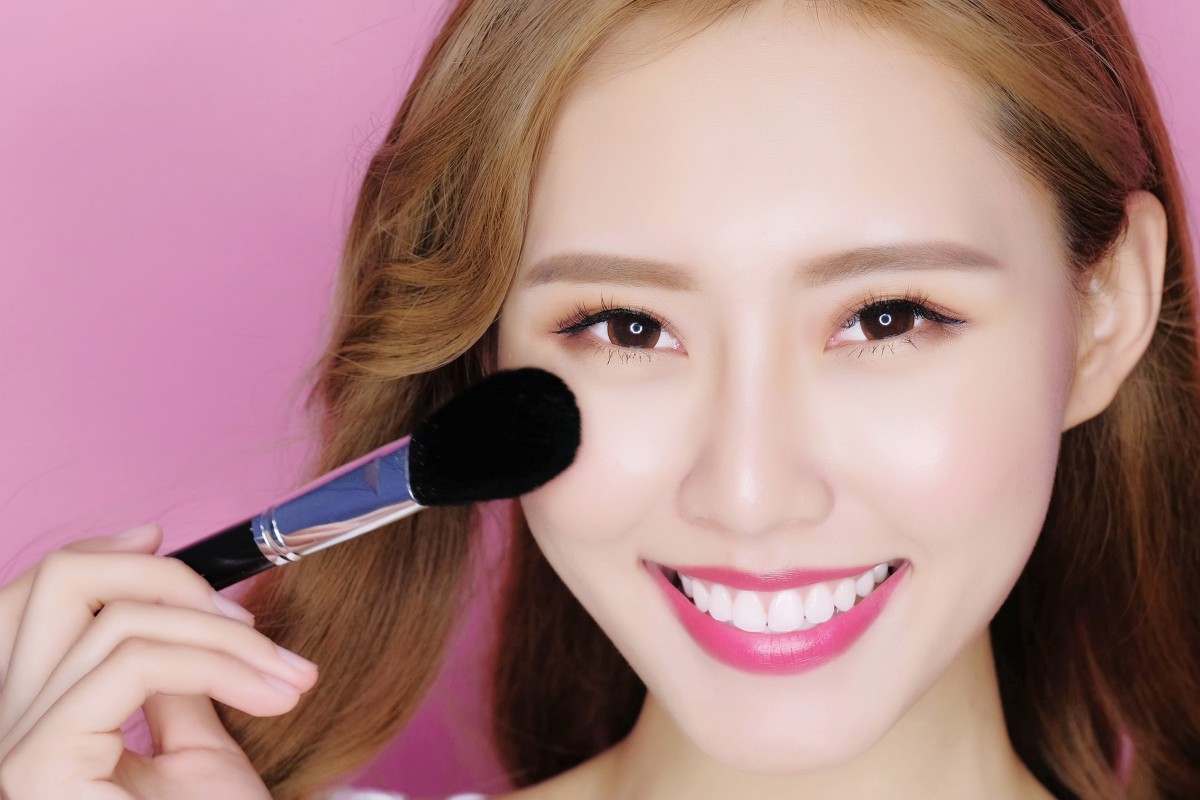 Did you spend ages getting your look just right, only to sweat it off immediately? These tips can help you in the future!
The Hong Kong heat takes no prisoners. Within minutes of stepping outside, you're sweating and wondering why you dared to leave the house. Make-up especially can easily be ruined by a hot day. Blotting paper, a suitable foundation and good eyeshadow techniques can help stop this problem.
To avoid streaks and blotches where you don't want them, it's time to invest in some special products that are made just for sweaty faces.
Peter Arnheim, a make-up artist from Berlin, says that picking the right foundation is paramount: When it's hot, "you should avoid liquid, highly opaque and above all silicone-containing products." These seal the pores and make you sweat even more, explains the expert. Light, creamy textures with medium opacity are preferred.
The best sunscreen to protect your skin
You can even go a step lighter and use so-called cushion foundation for a more natural look. The make-up - liquid, cream or powder - is in a sponge, which is used to apply the foundation onto your face.
Of course, foundation isn't the only thing that can become a problem at high temperatures. Eyeshadow also has a tendency to end up in unattractive places around the eyes. Munich-based make-up artist Horst Kirchberger has a tip: "Eye make-up should be brushed all over the eyelid with a small brush. That's really the be-all and end-all."
Even when it's extremely hot, the make-up holds much longer, he says.
Is there anything you can do when your make-up does eventually start to run? Don't worry, says Arnheim. Blotting paper is your friend.
Tips for healthy, glowing skin
You can find these helpful sheets at most drugstores. "Gently dab your face with them - they suck up the excess sebum produced by sweating," he swears. Then you can quickly touch up your make-up.
If you're out of blotting paper, a cosmetic tissue or even a Kleenex can work in a pinch. "Just don't rub, only dab," says the expert.
Fixing powder can be applied as one way to make make-up stick a bit longer as well. Nathalie Fischer, a make-up artist in Berlin, says that a normal, thin application of this powder turns make-up water-resistant - and thus prevents it from running off when you get sweaty.
Sign up for the YP Teachers Newsletter
Get updates for teachers sent directly to your inbox
Sign up for YP Weekly
Get updates sent directly to your inbox