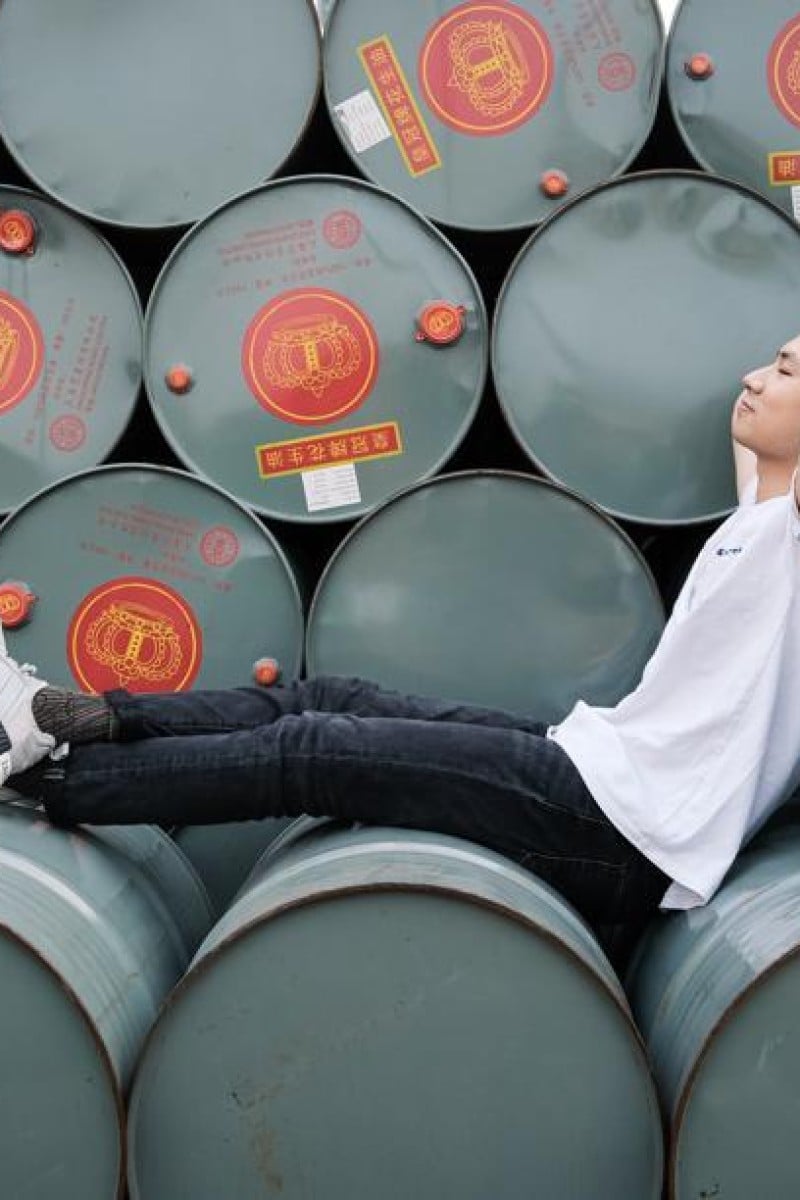 A chance viewing of '

Begin Again

' on a flight made him change paths and pursue a career in music

The Covid-19 pandemic has allowed him to focus on music and releasing his album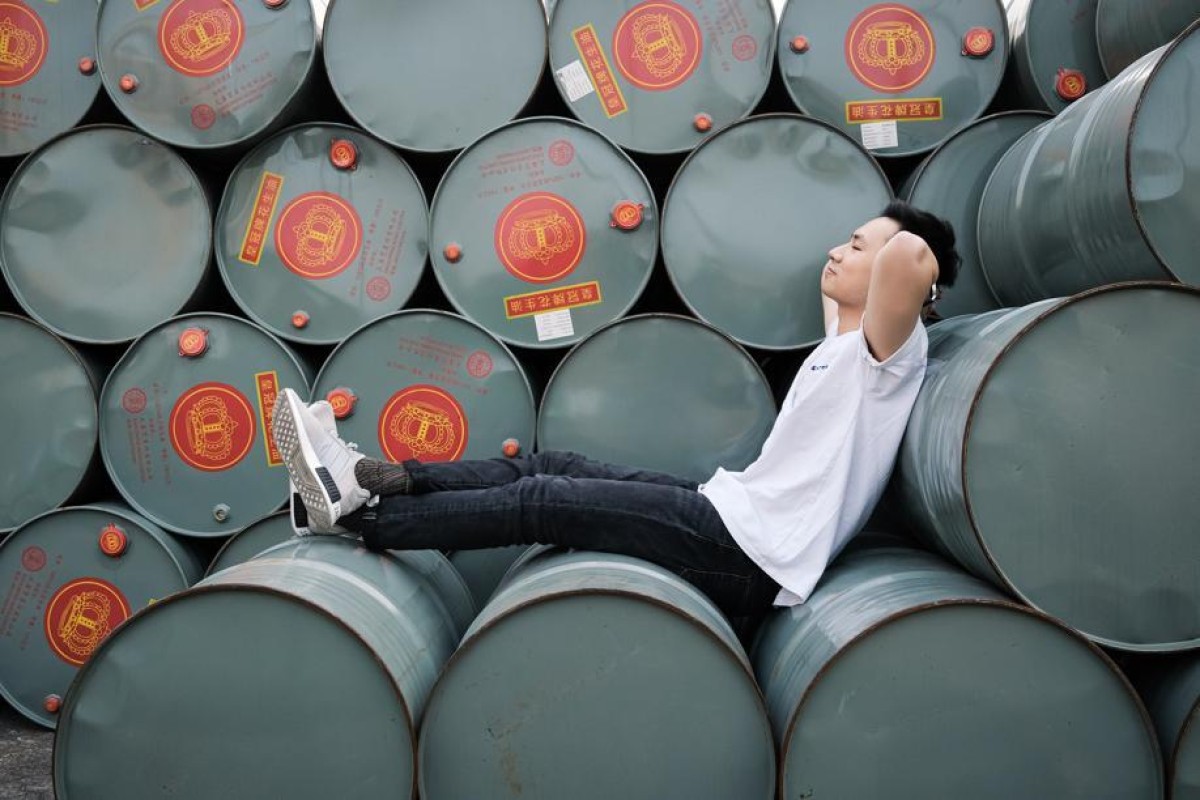 24-year-old Hong Kong singer-songwriter Isaac Chan counts Bon Iver and Phoebe Bridgers as his musical idols. Photo: Ivan Tao
If recent months have left you feeling a little bit like the world is falling apart, Isaac Chan's recent debut EP, Somewhere Along, may be just the tonic you need. The warm vocals and acoustic guitar evoke a sense of calm in this age of chaos.
The 24-year-old indie-folk singer-songwriter and producer didn't set out to make music. Like many others born and raised in Hong Kong, he grew up taking piano lessons. He then picked up the guitar in high school, learned some Green Day songs and joined show choir. He also started dabbling in writing his own songs. 
"They were all very cheesy back then – songs that I might never share," he laughs.
After graduating from International Christian School, Chan headed to the US to study Communication and Business at the University of California, Santa Barbara. He was flying back to Hong Kong for Christmas after his first term, when a chance viewing of a film changed his future plans completely.
"I was looking through the in-flight movies, and came across Begin Again," he says.
"This movie changed everything for me – a story about two people who were very lost in different aspects in life – meeting each other in the city, and putting the pieces of their lives back together through songwriting and music. In that movie, I discovered my purpose and what I wanted to do for the rest of my life."
When he got home, he told his parents, and was delighted by their reaction. "My dad was like 'I kind of knew that, actually, I just wanted you to figure it out yourself', which is really cool that he was supportive," Chan says.
In 2015, he auditioned for, and successfully got a place at, Berklee College of Music in Boston, whose alumni include John Mayer and Charlie Puth.
Hong Kong TikTok singer takes the world by storm
Majoring in songwriting, Chan also learned sound engineering and production skills. More importantly, he says, he learned the value of teamwork. 
"Berklee taught me how to work with other people, how to build a team of musicians to work with and how to collaborate. I was fortunate to have a group of friends who were very talented in what they did."
Coming back to Hong Kong after graduation in 2018, Chan now works in his studio in Fo Tan where he writes, records, and produces his own songs. He also produces other people's songs and teaches music production.
While the coronavirus shutdown has meant cancelling shows, Chan is mainly optimistic about the events of recent months. "I've been able to really focus on working on my music and working on the release – so I'm thankful for this silver lining in the midst of a pandemic. And with all this extra time, I get to sit down and write songs more often."
The teen who found her foodie community on Instagram
He also hopes that, with people working from home, they have more time to listen to music, and discover his tunes.
Drawing influences from indie-folk band Bon Iver and singer-songwriter Phoebe Bridgers, Somewhere Along is a highly personal record, highlighting Chan's coming-of-age and emotional struggles.
For Chan, songwriting is a form of introspection. "When I wrote the songs, I wrote them to help myself identify and acknowledge my wounds, help myself understand my own emotions, verbalising it, and moving on from it," he explains. 
The coronavirus has meant the cancellation of many of Chan's shows, but he's still optimistic about the future. Photo: Ivan Tao
"But it also becomes a way where I can really express myself to others. I'm not so good at talking to people all the time, but through the songs, they get to understand the deeper vulnerabilities I have, and the more emotional side of me."
Chan has already started working on his next project – a family-centred EP, highlighting his experiences growing up in Hong Kong and examining his relationship with his family. 
Whatever themes appear in his current and future records, one thing is consistent – his mission. "My mission in songwriting is to help people identify and acknowledge their wounds and their hurts, and through these songs to find a way to heal from these emotions."
Sign up for the YP Teachers Newsletter
Get updates for teachers sent directly to your inbox
Sign up for YP Weekly
Get updates sent directly to your inbox