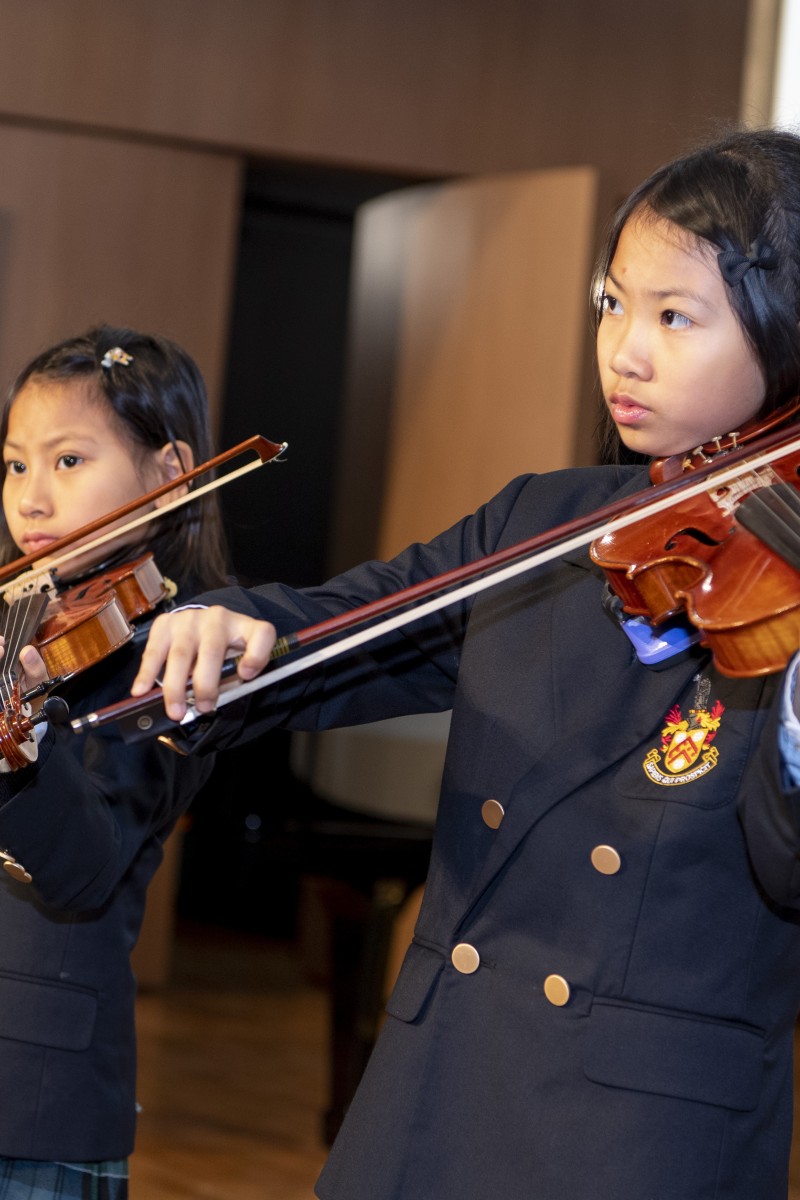 The IB candidate school believes in a student-first approach and offers opportunities for personal development

MCHK provides students with the emotional, social and spiritual support needed to become forward-thinking individuals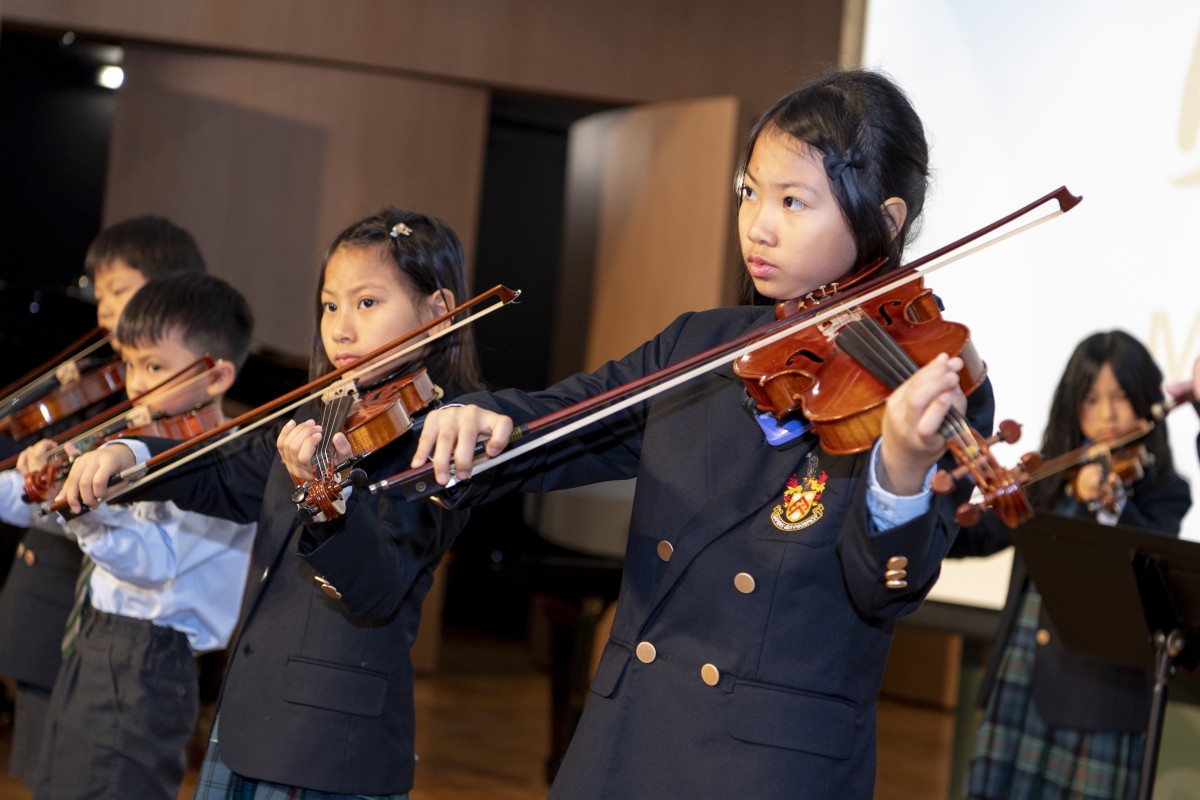 Students have many opportunities to perform at concerts held regularly at Malvern.
Malvern College Hong Kong (MCHK) opened its doors to students in August 2018, with the aim of fostering a vibrant and nurturing learning environment by placing the child at the centre of everything. According to the Founding Headmaster, Dr Robin A. Lister, this ethos reflects the well-established approach of MCHK's parent school in the UK and is seen as the best way to guide students towards success and help them become outstanding global citizens of the future. 
As an IB candidate school, MCHK provides a globally accepted and well-established curriculum, plus a wide range of opportunities for all-round personal development. Though operating as a day school, close attention is also paid to pastoral care, providing students with the emotional, social and spiritual support they need to become happy, independent and forward-thinking individuals. 
Dr Lister, who was previously Senior Deputy Head and Housemaster at Malvern College UK, explained that three complementary philosophies underpin what MCHK is trying to achieve.
Seven science laboratories with different configurations provide students with the facilities to explore and experiment.
Firstly, there is a genuine emphasis on teaching the whole child. He realised the importance of this while acting as a UK-based interviewer for Harvard, where his brief was to look not just for the brightest candidates, but for those who also exhibited strength of character, a desire for personal fulfilment and a willingness to help the local community, or demonstrate some other major non-academic drive.
"Academic subjects are crucial, and our students need to be stretched intellectually so that they fulfil their potential," he said. "But academic performance alone is not sufficient, so we give our students opportunities to develop themselves in other ways. The path to becoming a successful, happy, fulfilled person – in terms of both career and family – goes way beyond just getting top grades."  
Secondly, he spoke about the Malvern Qualities, which are an integral part of both the "formal" and the "hidden" curriculum. These inculcate the right values and attitudes in personal conduct and interactions with others. "We want our students to exhibit these qualities after they leave," Dr Lister said. "All good schools should allow every child to experience success somewhere. But besides that, a child needs to experience failure and learn how to deal with it so they can pick themselves up and know how to cope."
Founding Headmaster of Malvern College Hong Kong Dr Robin A. Lister talks about enabling students to meet the challenges of rapid change.
The third philosophy relates to capitalising on the strengths of the IB curriculum. Teachers don't just pass on information as in the past. Nowadays, with easy access to general knowledge via the internet, the teacher's role is more about guiding students so they can identify facts, discern bias, assess different viewpoints, and understand how to collaborate and work as a team.
To back this up, MCHK offers a number of scholarship programmes which recognise excellence in academic performance, sports, drama, music, visual arts and design, and diversity. These awards are open to internal and external candidates. There is also a merit-based Sixth Form Leadership Scholarship for incoming seniors.   
"Some leaders are born, but leadership skills can also be taught," Dr Lister said. "We want to recognise and promote excellence wherever it's found. But in addition, having scholarships helps the whole school because it provides role models, which, from my experience, is really important."  
At the Sixth Form level, MCHK offers the ideal bridge to help students transition to higher education. Each student benefits from personalised support from tutors, who not only oversee academic and personal development, but also offer guidance on university and career choices in line with individual interests and preferences.  
To learn more about Malvern's education and their scholarship programme, please visit http://www.malverncollege.org.hk
Malvern College Hong Kong
Address: 3 Fo Chun Road, Pak Shek Kok, New Territories, Hong Kong
Email: [email protected]
Telephone: +852 3898 4688
Sign up for the YP Teachers Newsletter
Get updates for teachers sent directly to your inbox
Sign up for YP Weekly
Get updates sent directly to your inbox