The teen who helped kids in need by walking the entire Hong Kong Trail - in just one day
Chloe Jones said she needed to get out of the mental rut caused by online learning and not seeing her friends

The South Island School student raised more than HK$9,000 for Operation Santa Claus with the 50km-long hike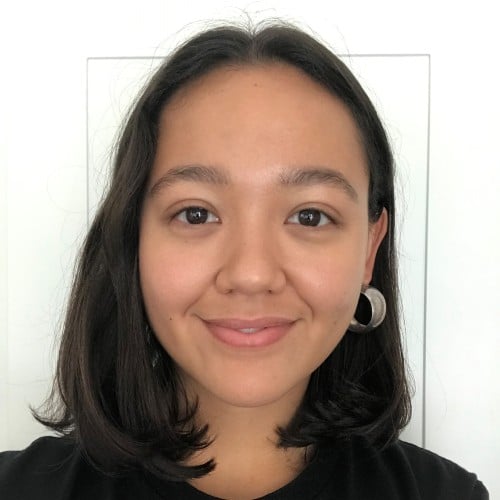 Amalissa joined Young Post in 2020 as the Junior Reporter Manager. She has an interest in lifestyle, culture and fashion and assists young people in their pursuit of journalism.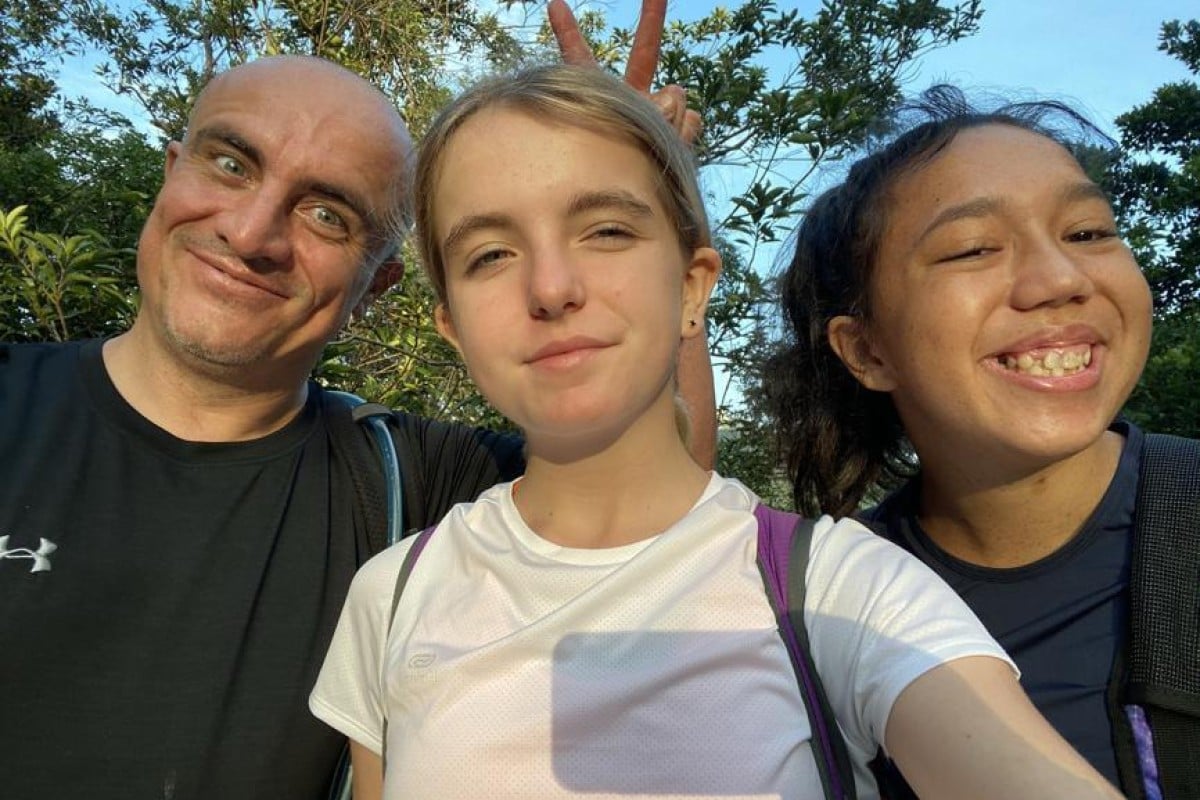 Chloe (middle), her dad and her friend Megan decided to raise money for Operation Santa Claus by walking the entire Hong Kong trail in one day. Photo: Chloe Jones
Chloe Jones and her dad treated themselves to an indulgent half-term staycation last month. They unwound by eating, resting and enjoying restorative foot massages. But they felt they deserved to take it easy: the previous weekend, they had walked the entire 50km Hong Kong Trail.
Like many students in Hong Kong this year, Chloe has been struggling. She wasn't finding online classes very easy, and not being able to see her friends didn't help her mental state either. She needed to get out of her rut.
Her dad, Carl Jones (who works at SCMP), inspired her to set herself a challenge to boost her confidence. Together they planned to complete the Hong Kong Trail in one day with the goal of raising HK$10,000 for Operation Santa Claus (OSC), the annual SCMP/RTHK charity campaign, to support children's charities in the city in this trying time.
How storytelling and Moomins can help Hong Kong's disadvantaged kids
The energetic South Island School student grew up in Shek O, and she is no stranger to outdoor activities. The ocean is right on her doorstep, so she loves swimming and surfing, and seeing as she's so close to hiking trails, taking scenic hikes.
"I wasn't really sure if I wanted to do it at first," Chloe, 13, explained, but she knew completing this goal would give her a sense of achievement, and improve her mindset towards her studies, and life generally.
Chloe and her dad decided on the Hong Kong Trail as they had completed all eight sections on separate occasions. Besides, they'd been hiking twice a week since July, so they were prepared. 
"I knew it was going to be difficult, but my dad said we could go for a staycation and shop afterwards!" she laughs. 
Although she was exhausted by the end, Chloe said she was glad to have done the hike and called the experience "definitely worth it".
She tried to recruit friends to join them, but most weren't keen on going the whole distance, except for her bestie, Megan Davies. Fit from the daily trek up from her house in To Tei Wan to the main road, Megan was up for the challenge. Friends and family would join them for the last section along Dragon's Back. 
On October 17 at 1am, the intrepid trio set off from The Peak. They got to Big Wave Bay some 17 hours later, around 6pm. Before setting off, Chloe ate an early dinner of carbohydrate-rich pasta, to provide ample fuel for the task at hand. Then she put her head down for a snooze, although it wasn't as energising as she hoped, and she almost fell asleep on the trail.
She confesses that soon after they started, she felt as if she was hallucinating.
5 teens driving the important conversations 
Luckily, they had brought some tools to get them going. They listened to music – Get Lucky by Pharrell, Blinding Lights by The Weeknd and Gimme Gimme Gimme by Abba to get pumped – drank energy drinks, and snacked on boxes of pasta her mum had prepared. 
Leaving Shek O so late was unusual, but she liked being outside at night. "Seeing all the city lights was great. It wasn't scary, but it was definitely weird being the only ones on the whole trail!"
While there were physical challenges –"My feet really hurt by the halfway point", Chloe says – the mental exertion was often more draining. During the seemingly endless walk along the 7km catchwater from Tai Tam to To Tei Wan, she says: "I ran the last bit because it was so boring." She adds that stopping at any point isn't a good idea; as your muscles relax, you get into the zone, but "when you stop, you lose that".
Hong Kong teens tackle food waste with their invention, Easy Car
When things got tough, Chloe says she was motivated not only by Megan and her dad, but also by remembering why she was doing this. Thinking about how the money would benefit so many children helped her push on.
As she arrived at Dragon's Back, she saw her grandparents, and was joined by her mum and more friends, giving her the boost she needed to cross the finish line. Although she was exhausted and barely awake enough to eat dinner, she described the experience as  "a 10/10, and definitely worth it!"
Another great bit of news: by Thursday afternoon, Chloe had raised just over HK$9,000! Scan the QR code below to donate to the cause, and find out more about this year's beneficiary charities.
Sign up for the YP Teachers Newsletter
Get updates for teachers sent directly to your inbox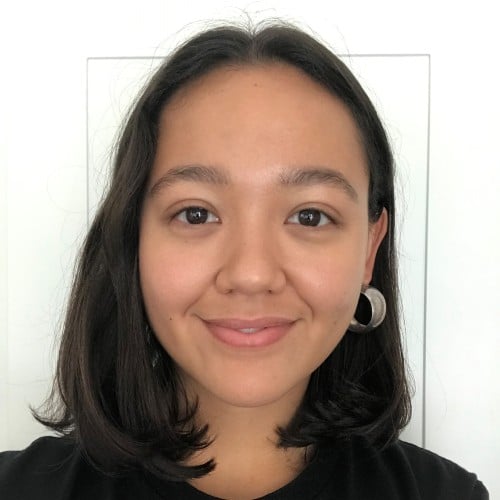 Amalissa joined Young Post in 2020 as the Junior Reporter Manager. She has an interest in lifestyle, culture and fashion and assists young people in their pursuit of journalism.
Sign up for YP Weekly
Get updates sent directly to your inbox