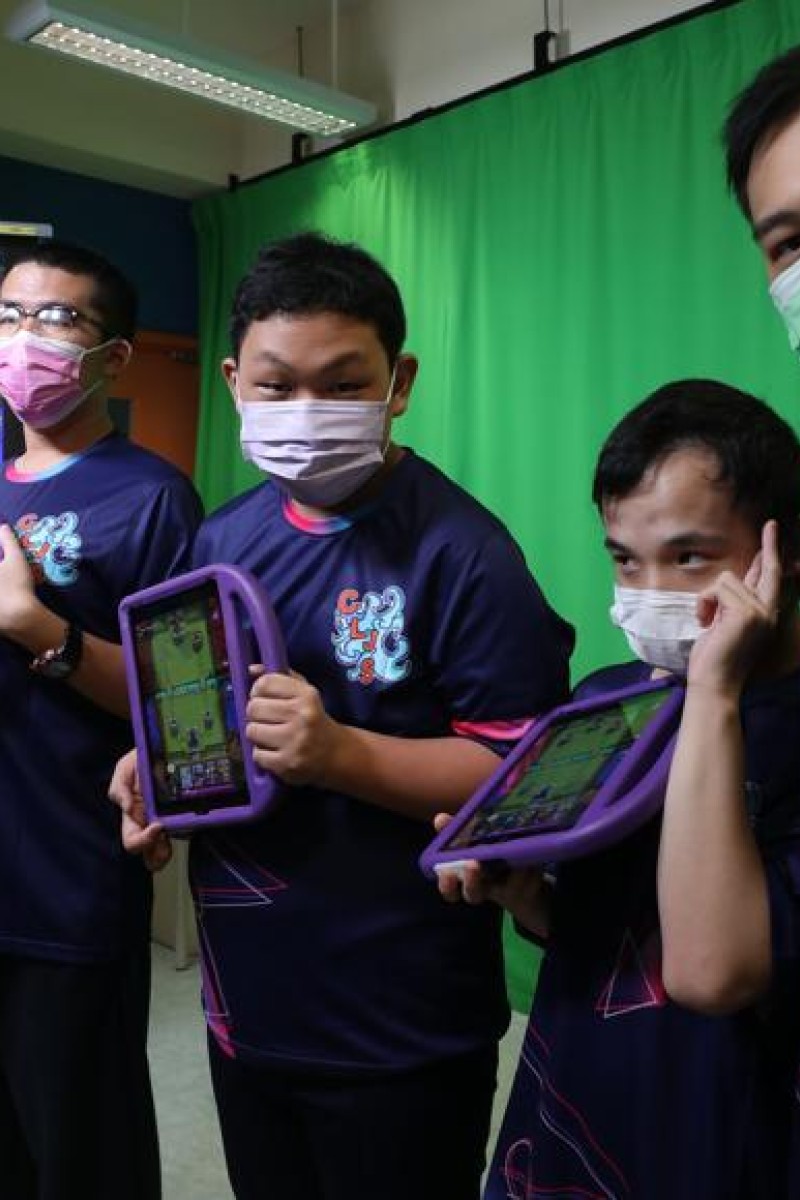 Caritas Lok Jun School in Sha Tin, for kids with moderate intellectual disabilities, is a pioneer in the field of using games like 'Minecraft', 'Clash Royale' and 'Overwatch' to promote creativity and teamwork

Doctors warn there is still a lack of scientific research to promote games as learning tools and say students could face video game addiction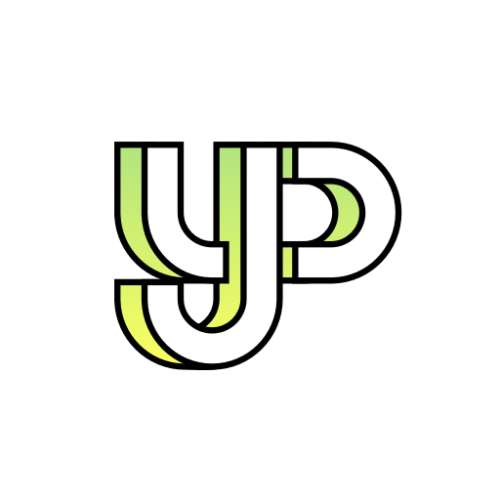 We cover the latest news, views and stories on Hong Kong students, school life, sport and local education, as well as keeping tabs on what's hot and what's not.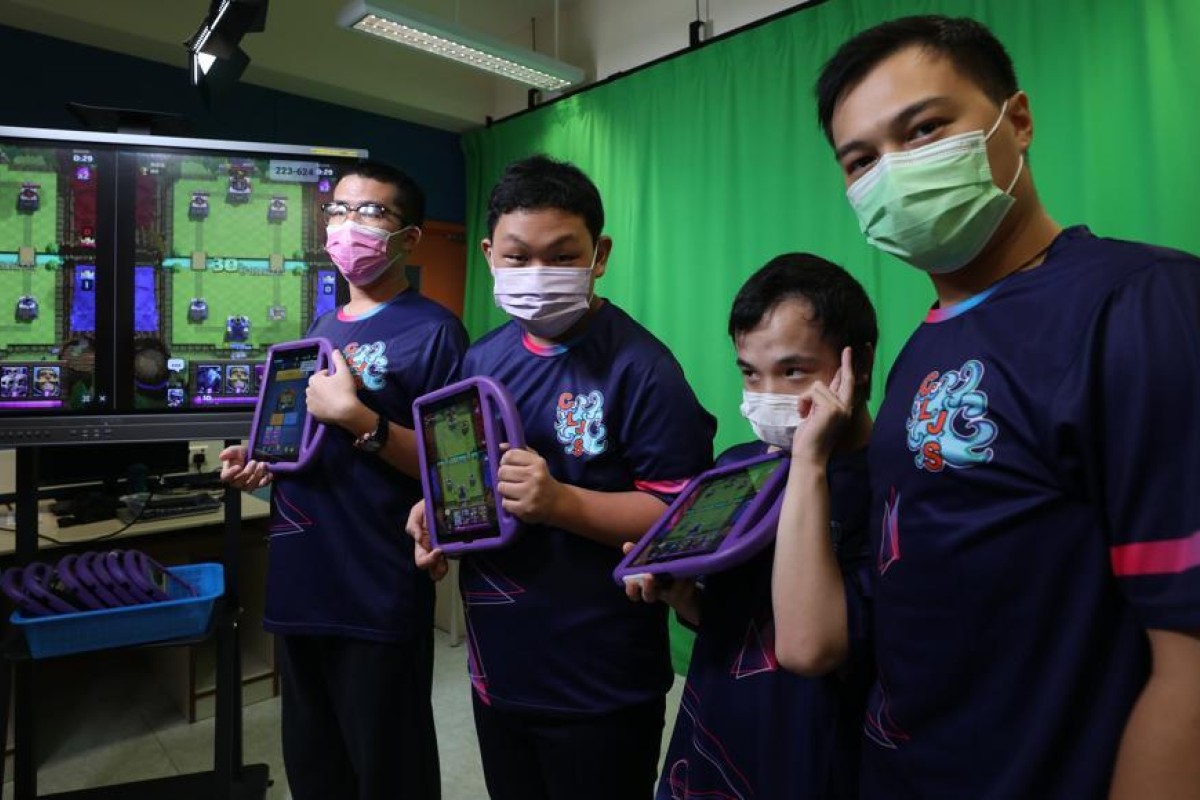 (L-R) Tam Man-wa (student); Tam Kwong-kit (student); Poon Shu-chiu (student); and Ken Li Siu-ting, teacher of Caritas Lok Jun School in Tai Wai, photographed at the school's multimedia lab. Photo: SCMP/Xiaomei Chen
Now that competitive gaming has become a billion-dollar business, there is little doubt that esports is here to stay. And that is good news for students like 15-year-old Tam Kwong-kit.
Kwong-kit, who has moderate learning disabilities, did not concentrate in class, and refused to do homework or get dressed for school in the morning. When in a bad mood, he would shout at others.
But Kwong-kit's teacher said taking part in esports has helped the Form Three student improve his behaviour. Kwong-kit is one of 20 students with special education needs (SEN) involved in Caritas Lok Jun School's extracurricular esports team. He has enjoyed playing casual games on the iPad, but his foray into esports started when the team launched in September last year.
Gaming might be the answer to Covid-19 fatigue
"I really like computer games and typing," Kwong-kit said shyly while playing a quick round of Clash Royale, a multiplayer online game, on an iPad. Players in opposing teams compete with the objective of defeating an enemy king in a limited time frame.
While Kwong-kit appeared to be shy displaying his skills in front of journalists, teacher Ken Li Siu-ting said the teen could be jovial and lively when gaming with people he knows, deploying troops and casting spells with ease.
"He smiles a lot when gaming with his friends and can be quite talkative when discussing strategies," Li said. "It's quite obvious and we saw that his behaviour changed a lot this year. His mum encouraged him to continue to play more games, and teachers say he is more attentive in class."
How does coronavirus affect teen athletes?
The trend of using esports at school is developing in Hong Kong, but Caritas Lok Jun School in Sha Tin, a special school for children with moderate intellectual disability, is one of the pioneers in the field.
Being exposed to popular games such as Minecraft, Overwatch and Clash Royale during after-class training sessions has helped students like Kwong-kit gradually become more creative, self-disciplined, respectful to classmates, and capable of promoting good team spirit, according to Li. A PE teacher for more than a decade, Li also believes video games can enhance hand-eye coordination. During esports sessions, students get to do simple relaxation exercises to prevent eye strain, while also stretching their arms, legs and hips.
The school's esports team used to conduct their weekly training with external coaches at a Sha Tin hotel, with a government grant of HK$47,500. Since the pandemic hit Hong Kong, the school has bought equipment, including monitors, special chairs and keyboards, and plans to continue the training in-house.
The introduction of esports means that students can use their iPads to play games while in-person classes are suspended. Photo: SCMP/Xiaomei Chen
When classes are suspended, students can also play games at home on an iPad and be coached through video calls.
Victor Cheng, executive director of Hong Kong Education City, a company owned by the government to promote technology in learning, said SEN students could outperform their counterparts in terms of creativity.
"The traditional ways of learning often require literacy skills that SEN students may not master as well as other students," he said. "This [gaming] opens up a new area they can compete for in the same level playing field as normal students."
The organisation is running an expo this month to showcase education strategies after Covid-19, including esports for SEN students.
The teen who helped kids in need by walking the entire Hong Kong trail
Dr Victor Ching, an educational psychologist from Hong Kong Developmental Paediatrics Centre, said video games could stimulate creativity among SEN students and enhance greater cooperation with others.
"It depends on the games selected and how teachers follow up with SEN students [after the gaming sessions], but it can be a good start," he said.
Dr Fanny Lam, a specialist in paediatrics, advised caution, saying there was still a lack of scientific research supporting the use of popular games to educate children.
The teens tackling food waste with their invention, Easy Car
"SEN children [can easily] develop internet gaming addiction," she said. "If we balance the pros and cons and limit screen time it should be OK, but we have to think of consequences if these activities are not controlled by adults."
Li also recalled the initial challenges of convincing parents to adopt the idea, but emphasised the importance of avoiding excessive gaming, such as by setting timetables to monitor gaming time at home. 
"Parents were initially worried but became quite supportive after making observations on how [their children] are learning life skills through gaming," Li said.
"It's not just simply playing games – there are clear learning objectives in place."
Sign up for the YP Teachers Newsletter
Get updates for teachers sent directly to your inbox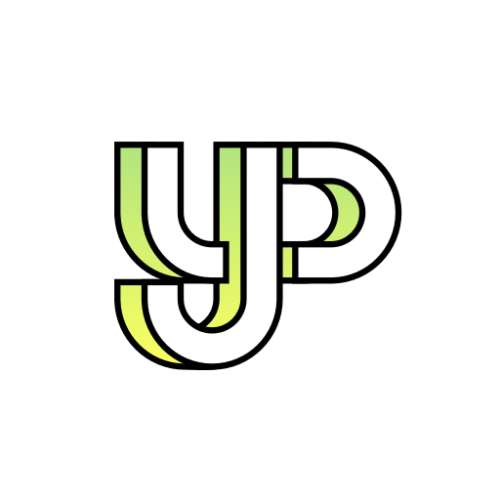 We cover the latest news, views and stories on Hong Kong students, school life, sport and local education, as well as keeping tabs on what's hot and what's not.
Sign up for YP Weekly
Get updates sent directly to your inbox